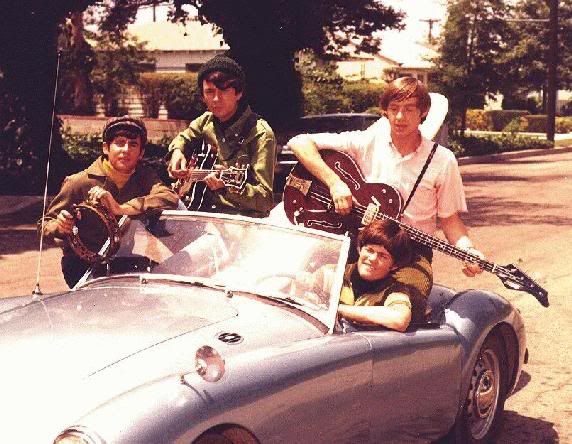 you'll have to excuse me if i've been too busy freaking out over here to do much else. you see, last tuesday it all began with a cryptic facebook post by monkee mike nesmith. it read simply:
"we may be coming to your town."
sounds innocent enough, right? unless you are a big monkees fan who knows that a) that is the closing line to the monkees theme song, b) mike hasn't done a live concert date with any of the monkees in 15 years, and he hasn't been on a monkees "tour" since the sixties, and c) mike doesn't do a lot of talking about his days of a monkee, hasn't had much involvement with them overall since their split in the 70s, and therefore would have no reason to say such a weird thing unless he had something up his sleeve.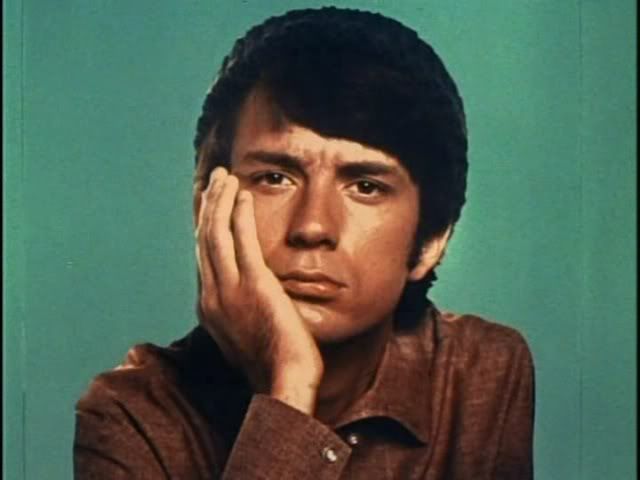 immediately i picked up on this and sent a message to both my cousins, fellow monkees addicts like myself. were we reading too much into nothing? i didn't think so. was there going to be some news to follow? it only took a few hours to have that question answered, and it came when the "official" monkees facebook page posted a photo of mike, micky and peter (the three surviving monkees now that davy passed away in march) with a caption that said "check back here tomorrow for a special announcement!" i was going out of my mind! i couldn't concentrate on anything all day. i had to do my radio show that nite and i warned the audience ahead of time that i was going to be messing everything up because i just couldn't keep my head straight. COULD IT BE TRUE???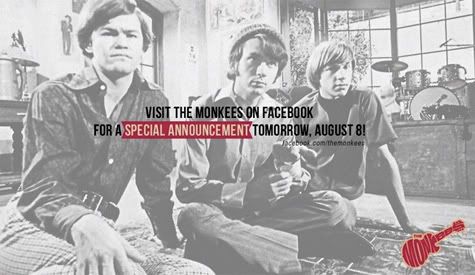 at the very least, we guessed that maybe all three monkees would be making an appearance at the monkees convention coming up later this year. cool, but not very helpful for us because its nowhere near us and we won't be able to make the convention in the first place. would they be reuniting to do a big show in davy's honor? that would be GREAT, but probably in a big city in california or new york or somewhere that we likely wouldn't be able to travel to. the most incredible possibility, which i honestly didn't even give much thought to because it was too unbelievable to fathom: could the three remaining monkees be planning a tour? like i said above, mike hasn't toured with the rest of the band in
over 40 years
!!! he did a few dates in the 90s when they released the "justus" album, but dropped off before the tour came here, where my cousin beth and i saw it.
luckily, i was up late doing my radio show and i saw when mike nesmith spilled the beans shortly after midnight. A MONKEES TOUR WITH MIKE! my head has been spinning since. i've waited my whole life to see mike live! of course, my ultimate dream was to see all 4 monkees together but it seemed unlikely that would ever happen. with the unexpected death of davy this past year, the door closed on that dream of mine forever. i cried for days. i still get upset thinking about it. the monkees are more than just a band to me, they are a huge part of me and my life and the relationships i have with some of the people closest to me (see past posts addressing these topics
HERE
,
HERE
, and
HERE
).
so anyway, back to the big news. the announcement only said that there would be 12 dates across the u.s., but not where. my cousins and i had already discussed that if this ever happened we would drive anywhere within 6 hours of where we live...or perhaps look into other travel arrangements if need be! i had a hard time getting to sleep that night, waiting to hear the 12 lucky cities who would get a monkees reunion show with the elusive mike nesmith.
by the time i woke up the next morning i heard that OUR city was one of them! it still hasn't sunk in. I'M FLOORED. i won't be able to calm down until i know we have tickets, which don't go on sale until later this week. i'm on pins and needles! its keeping me awake at night and giving me stomach aches! ahhhhhhhh! we already secured tickets to travel 3+ hours to buffalo, where we got center floor tickets in the 6th row. so if all else fails, at least we KNOW we are seeing this tour...but we HAVE TO get tickets when they play in our city or heads will roll. you don't even want to know what will happen if we don't. MUST. NOT. THINK. LIKE. THAT.
for now its back to biting my fingernails until those tickets are in my hands. i'll leave you with these clips i finally put up online from the tribute show i did on my radio show back in march. it is complete with my favorite monkees songs, personal stories about growing up a fan, and a cassette recoring of my 4-year-old self talking about my love for the band :)
HOT TRASH monkees tribute part 1 (3-6-12)
HOT TRASH monkees tribute part 2 (3-6-12)