next week, it will be one year since we moved into our house. i'm pretty impressed with all the work we've gotten done, especially because we had to split our time and money between this and the wedding. we checked another thing off our list when we finally painted the walls in the bathroom. i fell in love with the old tile and the pink/black color scheme the minute we looked at the house, but the drab flesh-tone walls really had to go. they did nothing to bring out the pink in the tile, and it made the whole room look so plain. we decided on this great shade of aqua, which we think looks so perfect it should have been this way from the beginning :)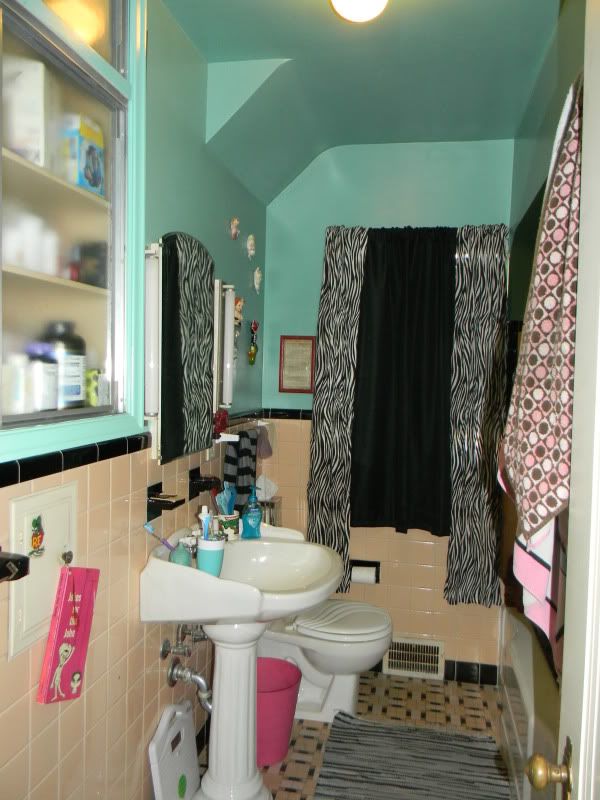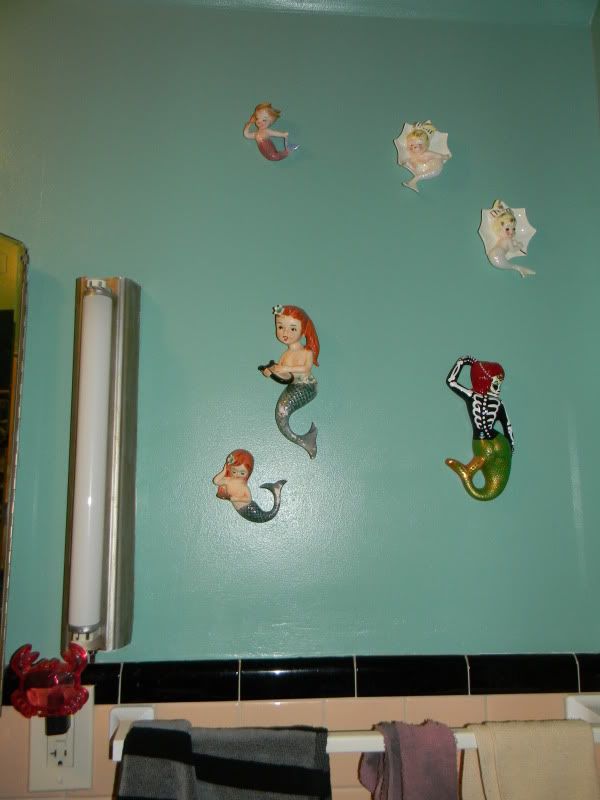 now the mermaid cove actually makes them look at home!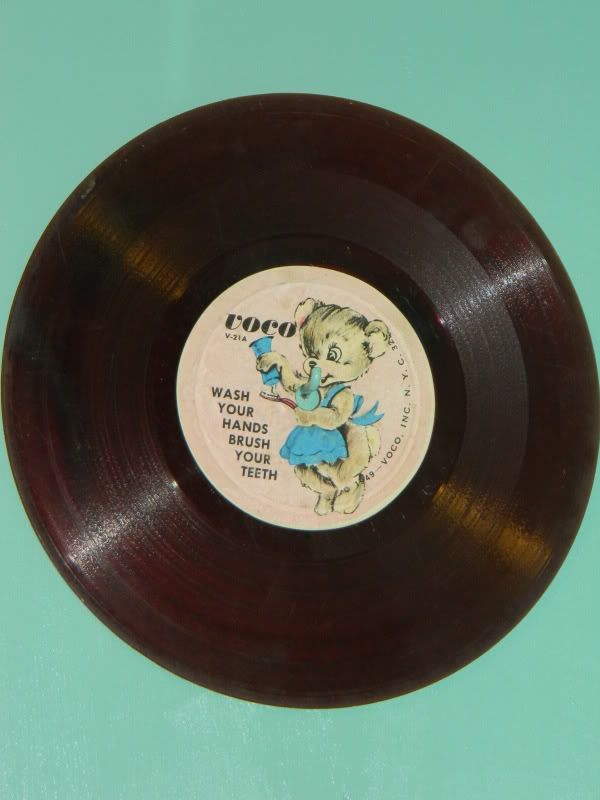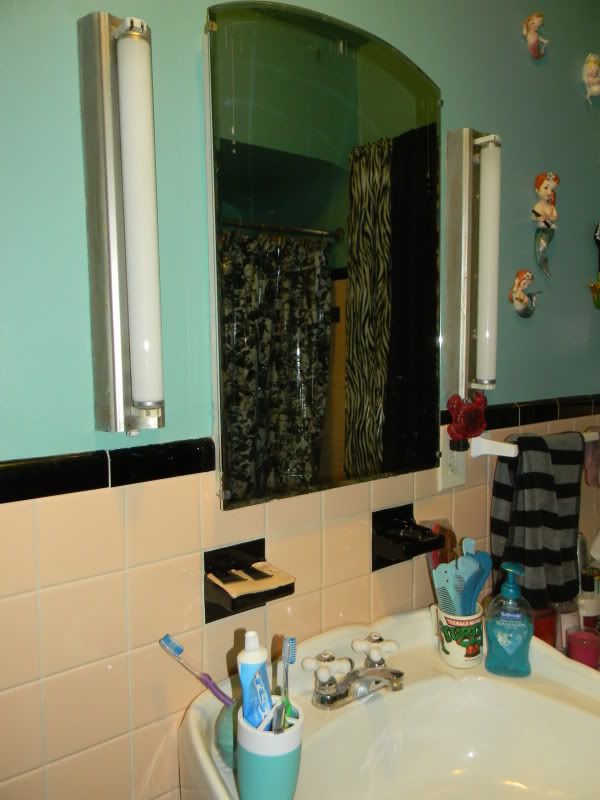 one of our wedding gifts from our friends tony, dave and johnny was a gift certificate to the shop SPEEDCULT, which does a lot of handmade metal work for home decor. we picked out these two awesome signs:
i love that they're aged to look old, and i looove the fonts. we are still looking for the perfect place to hang the munsters one.
the funeral sign went into our foyer near the front door, which quickly transformed the parlor area into a real
funeral parlor
atmosphere! we also finally got our vintage "furniture and undertaking" sign framed and hung up, and it looks really neat!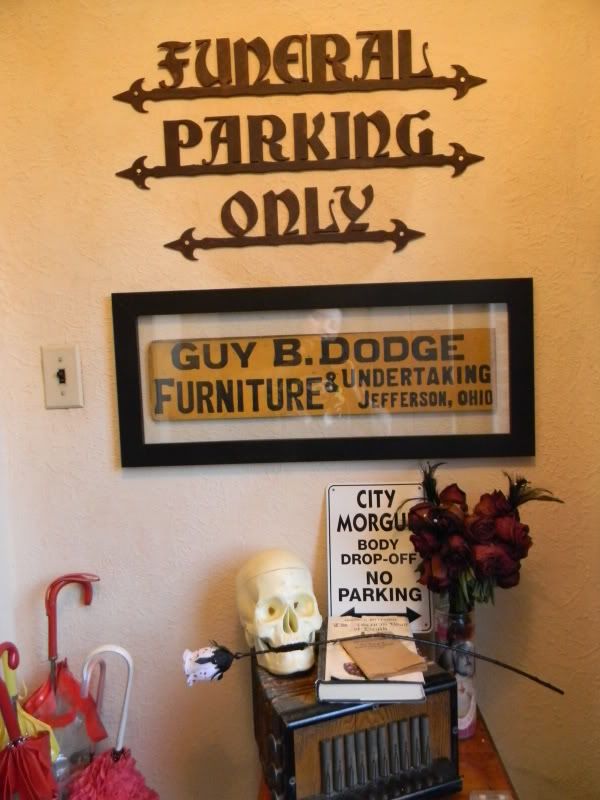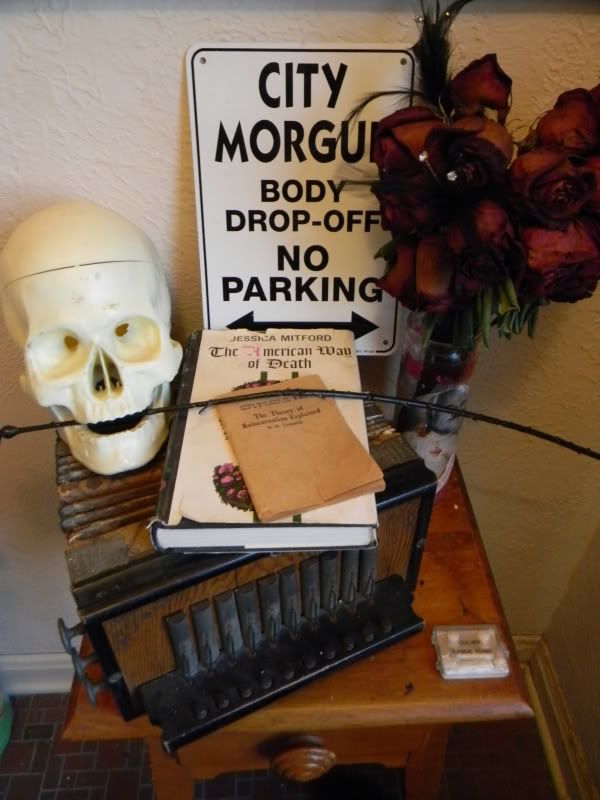 i was trying to find a place to keep my dried bouquet of roses from the wedding, and don't you know they look just perfect in the funeral parlor ; )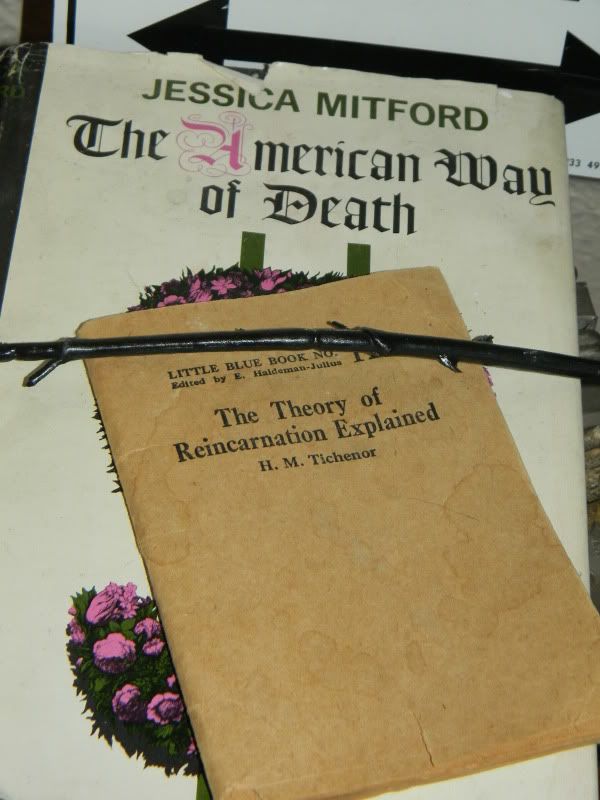 some reading material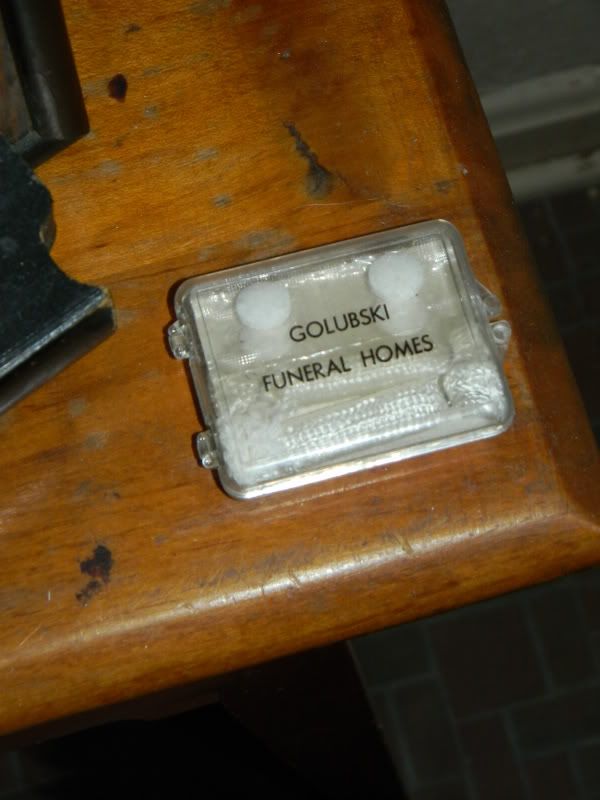 smelling salts from a local funeral home
i love the way the creepy old photos we have hung on the wall add to the atomsphere.there's really no reason to have an old accordian in the funeral parlor, but it looks pretty cool so we're going with it.
our big winter projects will be to paint some more walls and turn the unfinished room upstairs into another bedroom!