i feel like i've been away forever! as i mentioned last time, i've had houseguests for the past couple days. my friends from the band THE SWEET SIXTEENS were on tour with BEAT BEAT all the way from austria, so they spent a few days here in cleveland.
on monday nite both bands played at the bar: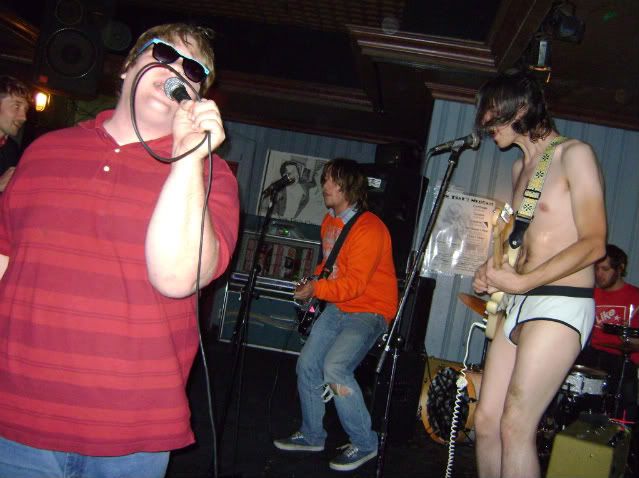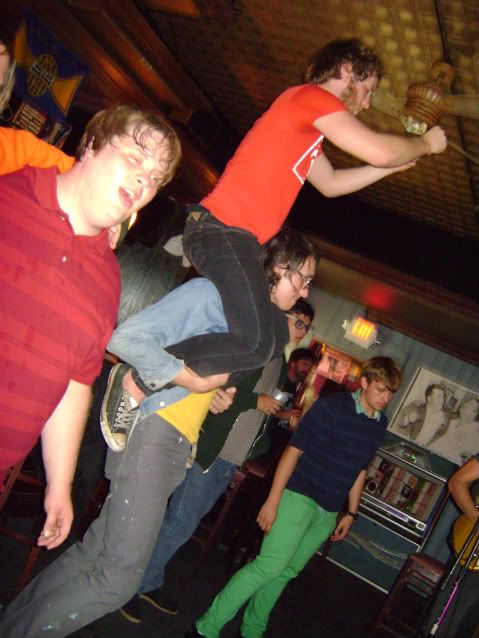 why is it that all the bands i like insist on playing in their underwear?
on tuesday, they both played live on my radio show. here is a sweet sixteens living room practice session:
and here is pogo and lemmy being totally freaked out that there was a live band playing in my living room. poor megadeth was so scared of having visitors that she hardly came out from under my bed for two days straight!
here are the sweet sixteens later that nite at the radio station: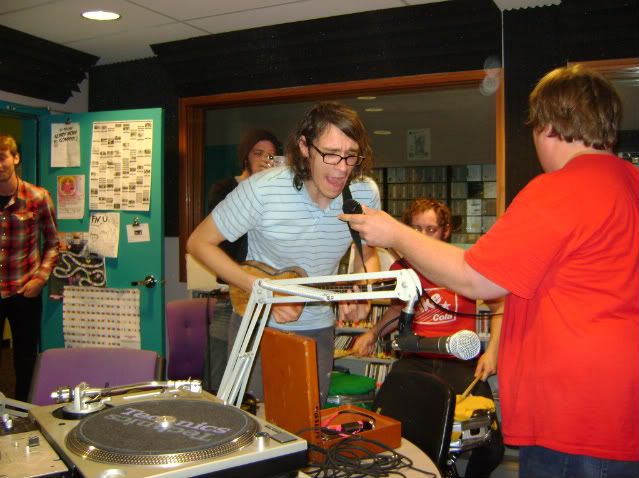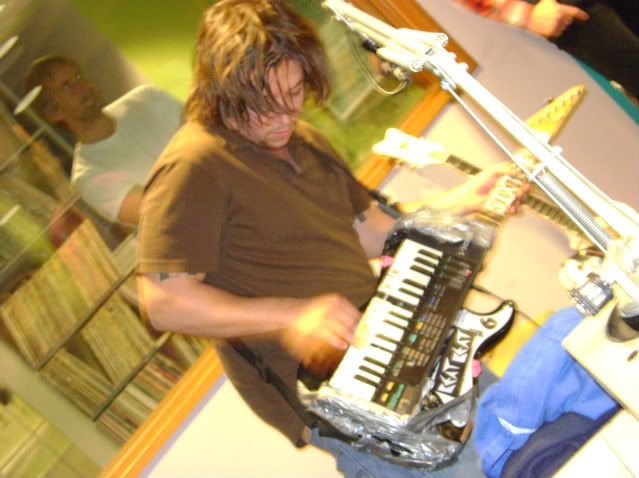 i mean, have you ever seen anything like it?! a keyboard duct taped onto a guitar?! wild!
and beat beat: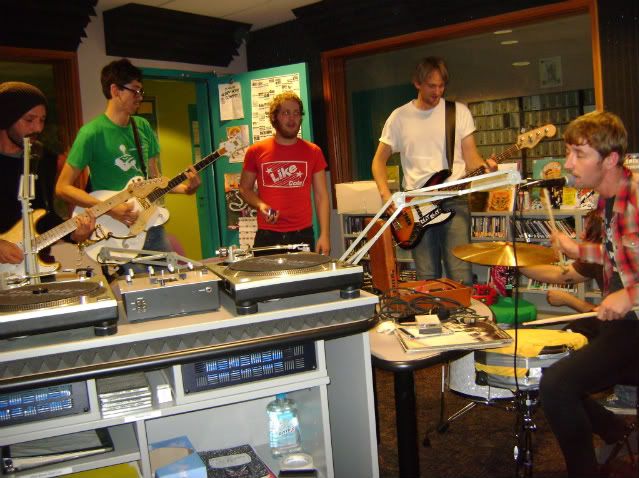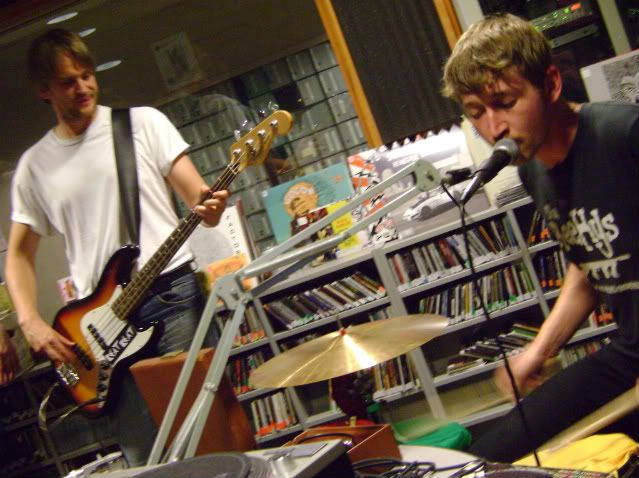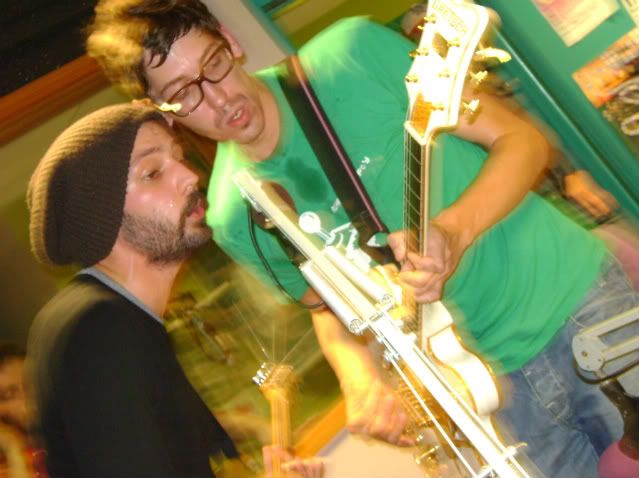 there was even dancin involved:
it's such a cool thing to have live bands on the radio show...it's like a mini concert, just for me!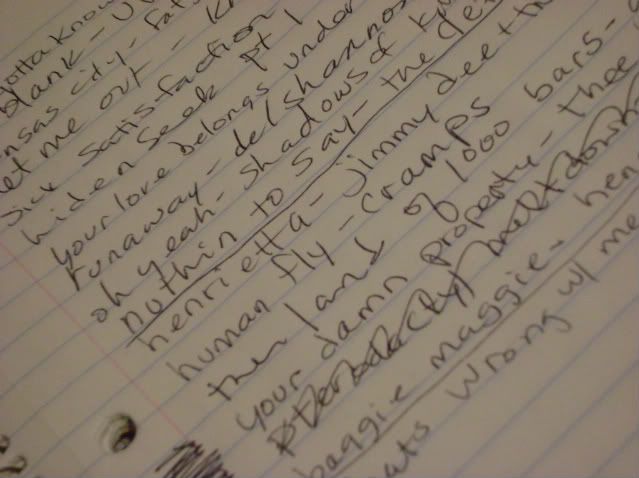 it was a great two days! the dudes are all super nice and totally fun to be around. one thing i learned about being in a house with 9 guys: they sure do use up a lot of toilet paper in only 2 days! sheesh.
one of my favorite moments was the first nite when i was laying in bed. josh was already passed out next to me, and the guys were all laying on the living room floor watching "children of the corn." i could hear them talking about horror movies, and one of the dudes from beat beat exclaimed, "when
jurassic park
came out it was SO SCARY! it gave me NIGHTMARES!" all the other guys were laughing at him and yelling, "LAME! LAAAME!" haha i had to giggle to myself in the dark bedroom.
pinball!
so the past few days got me thinking about some other rock'n'roll pajama parties. but that will have to be for next time, because i'm about to pass out from exhaustion! more scantily clad rock'n'roll boys and tales of drunken debauchery in part two...!