ahhh! i feel nice and rested. the weekend was indeed a good one. friday nite josh took me on a date and we had dinner at a yummy mexican place. when we got in the car and i thanked him, he answered, "you needed that, didn't you?" it was super sweet that even though we don't really have the money to spare, he took me out because he knows i've been down in the dumps and cooped up in the house most of the time. i guess the fact that i curled my hair and put on my makeup and was sitting on the couch just watching tv gave him the impression that i needed to go out and DO something ; )
josh also got some good news friday nite: his friend is opening up his own tattoo shop and asked josh if he would like to apprentice there. this is something josh has always dreamed of doing, but he didn't know how to go about it and he knew he couldn't afford it. usually when you apprentice at a tattoo shop, you have to pay the person who is teaching you (kinda like going to school). so you end up paying $1500 or more, and in the meantime you aren't making money in return yet because the tattoos you are doing are just practice. you don't get to make money off your work until you graduate and aren't an apprentice anymore. anyway, josh's friend said he would let him apprentice for free, just so long as josh runs some errands or takes the garbage out or does stupid little stuff to help out around the shop. you can bet josh agreed faster than i can type SHAZAM! so not only is that awesome news for him because he gets to do something he always wanted to and he will eventually be bringing in a second income...but it's awesome for me because now i can get tattooed at a shop instead of my KITCHEN! ha.
saturday morning i woke up and cute josh was making a big huge breakfast. bacon, biscuits, coffee, and the first omlettes he has ever made! aww :)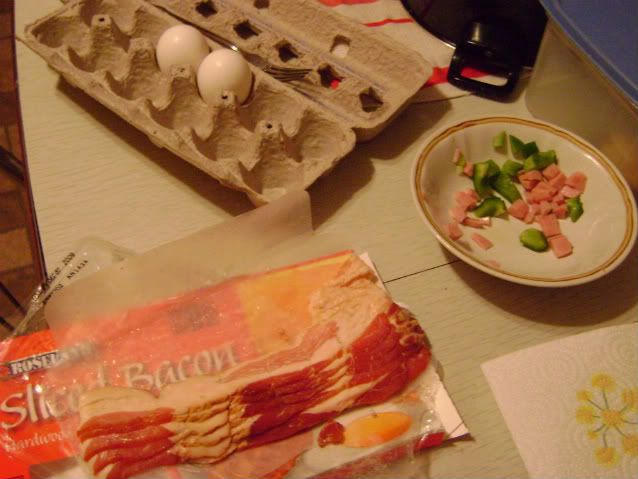 later on we picked up his friend derek and hung out. we went to this store in medina called "the log cabin shop" which was filled with cool old stuff like antique guns and moose anteler tips and skunk hats. ha. but the parts that weren't animal bones or hunting supplies were ALL BOOKS! just rooms full of books. shelves full. boxes stacked on boxes. books stacked on the floor, toppling over! it was completely overwhelming and i wish i had more money/time to spend in there. we will have to go back once i find a job. josh was nice enough to buy me a few, including a biography about buddy holly, a book about marilyn monroe and joe dimaggio, and a book about the green river (serial) killer. wowie.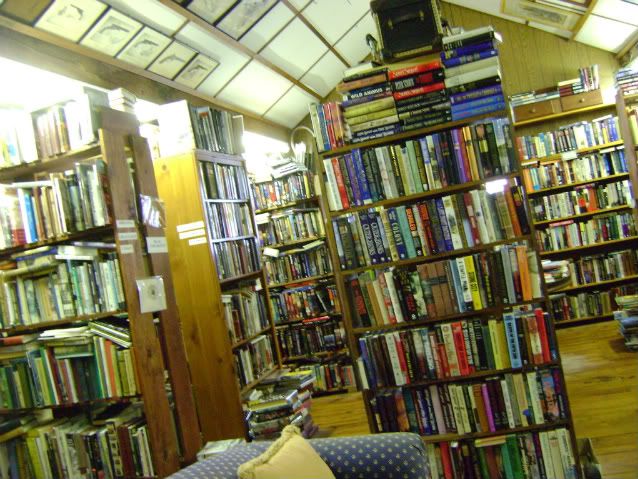 sunday josh and i laid around and ran some errands. perfect. tonite i will be meeting up with my friends from austria/indiana and i am dj'ing at their show. i haven't dj'ed out at a place (besides the radio station) in months so i'm pretty excited! it's always nice when you can actually see people in the room in case you make them dance or they request awesome things. sitting up in a room at the station in the middle of the night tends to feel very isolated, no matter how many people might be in front of their radios/computers at home listening.
here are a few new vintage things up today in
FRENZY!
:
60s navy long-sleeved mini-dress:
gah i LOVE mini dresses! i wish my bra size didn't prevent me from wearing such cute little stuff! some lucky gal is gonna look amazing in this ; )
white/floral beaded purse: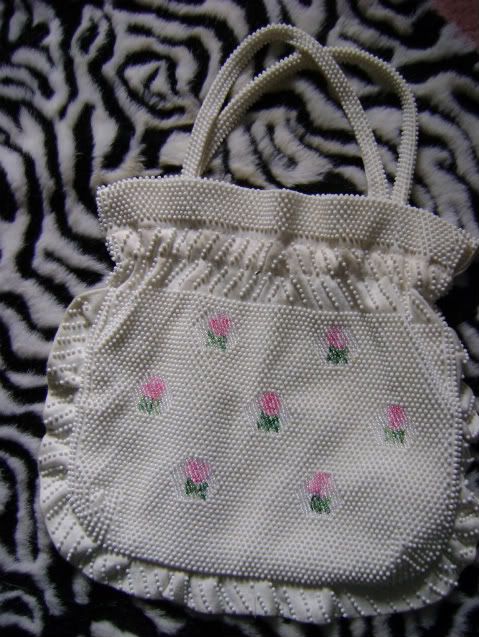 so dainty and adorable :)
hey hey we're the monkees 1" pin: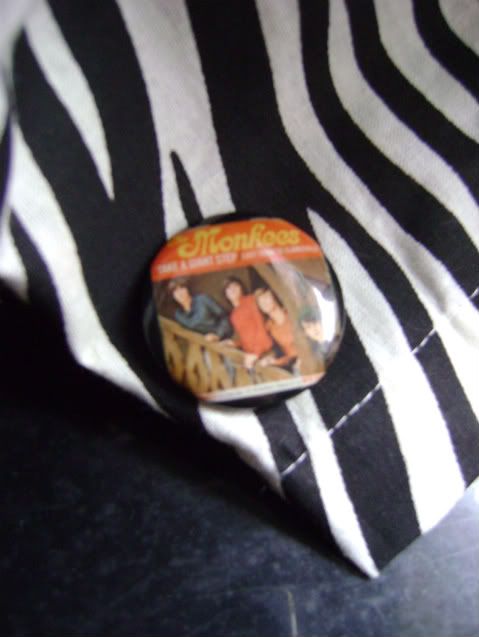 LOVE this band! everything about them. the show, the records, mike's green wool hat. everything.
gray and white saddle shoes: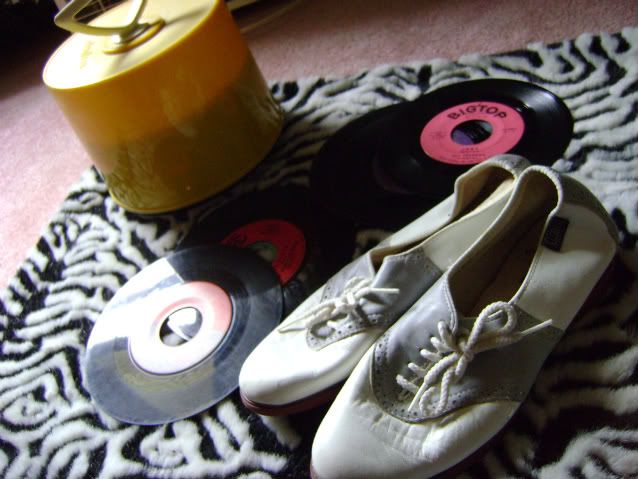 gotta have a pair of saddle shoes!
i decided last nite that i am going to do as much of my christmas shopping as possible on etsy this year. once i came to that conclusion, i felt a lot better about myself and the fact that i will be supporting talented crafters and artists rather than throwing my money away to get a gift that isn't even worth what i paid. the love and care that goes into homemade really DOES make a difference :D