the other nite, the fabulous soul clap and dance off came to cleveland for a nite of ass shakin and hot soul jams. my friend jonathan toubin is a dj from new york city who throws some of the best dance parties i've ever seen! during his soul clap and dance offs, he brings out his big ol' box of soul 45s (this is a dance party for ONLY records! and ONLY 45 records at that!!) and attempts to make the room explode. he has one hell of a collection! last time he blew my mind by playing the chanteur's "grizzly bear" and this time i about died to hear this one, a record i've been coveting for my own collection for quite some time now!
last time the soul clap came to town, i opened the show with a short dj set and then i sat in on the local "celebrity" pannel to help choose the dance contest winner. i prefer to be behind the turntables rather than on the microphone, so this time i did another opening dj set and i left the judging up to some other qualified folks! i also helped during the dance contest by choosing the 5 songs the contestants had to dance to. here were my picks!
the buena vistas "soul clappin"
alvin cash the the crawlers "twine time"
gene the hat "pass the bug parts 1&2"
james and bobby purify "shake a tail feather"
the great gaylord "squat with me baby"
here i am with my friend eric, who was on the pannel of celebrity judges. he is the singer in a band called the new bomb turks.
here's eric and the master of ceremonies, dj jonathan toubin!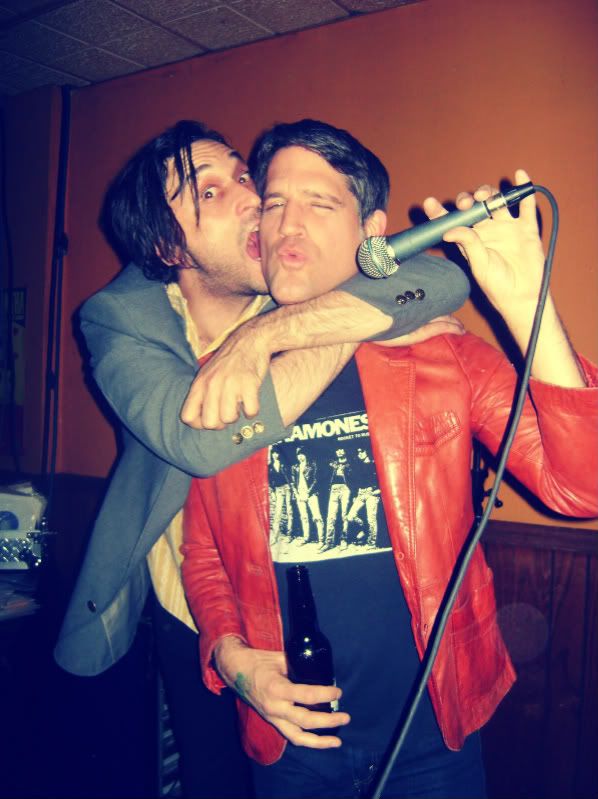 soul clap is frequently out on the road, so if the dance party stops in your city you better go shake a tail feather!