josh's birthday was at the beginning of this month, and one of the things i surprised him with was tickets to a chuck berry tribute show put on by the rock and roll hall of fame. at first it just started out as a nite to honor him, with lots of special guests doing tributes throughout the nite. now they have announced that chuck himself will be there,
and he will be performing
! what great news. i never thought i would get the chance to see him play.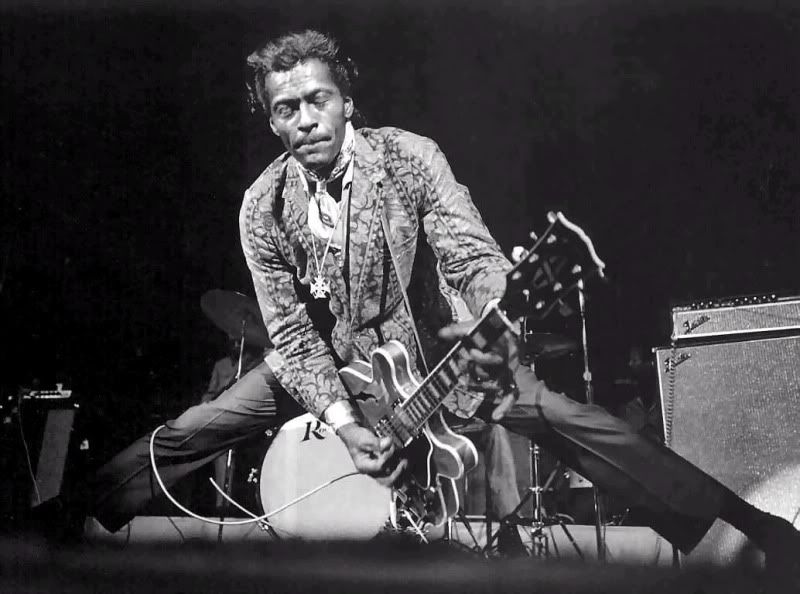 this past thursday was his 86th birthday and i'm thankful he's still with us rockin and reelin. other performers scheduled for the nite include david johansen of the new york dolls, jd mcpherson (who we just saw a few weeks ago and he was excellent!), and LEMMY of motorhead! i can't wait for this weekend, it's going to be an amazing night!