i haven't been around in FOREVER! honestly, the month of september was a busy one for us, and the remaining time was spent just trying to enjoy the appearance of fall. every year i say, "i'm going to make an effort to enjoy fall more" because usually i'm already dreading the approaching winter and then i don't even take the time to appreciate what comes before. this year i'm trying to sloooow down and not get ahead of myself. it's been all about decorating our cute house for halloween, watching scary movies with josh, cuddling under blankets with cats and scary books, and pumpkin-flavored EVERYTHING. it ain't a bad way to be!
here are a few shots from my instagram (username: letsdanceon).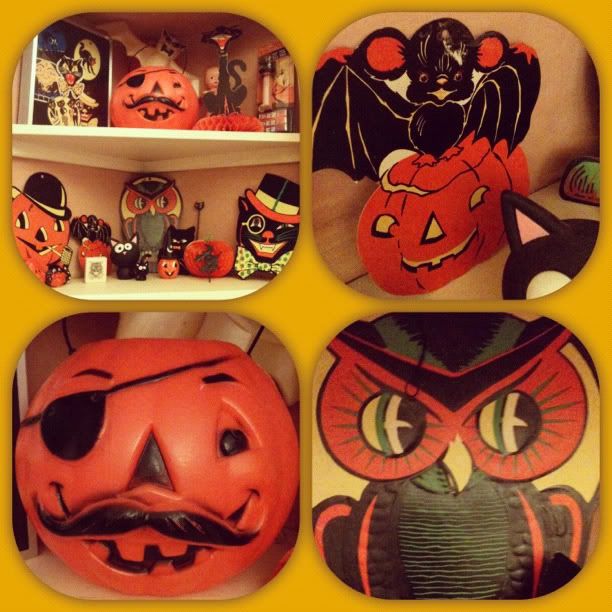 some of our halloween collection (that stays out all year, haha)
decorating the house for halloween!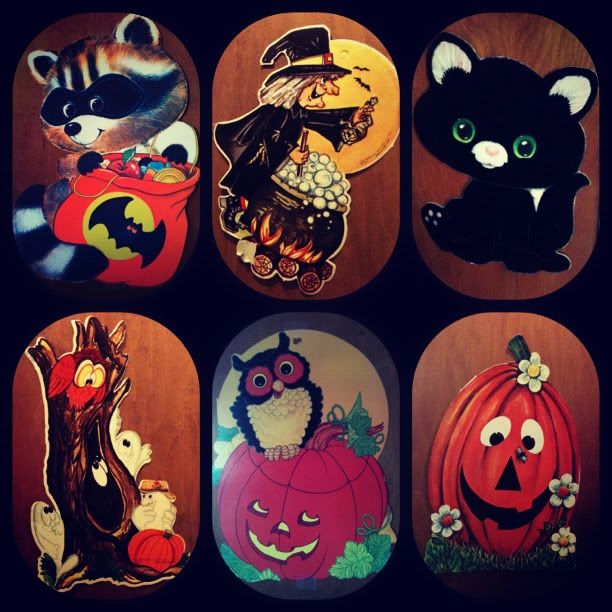 70s & 80s die-cut decorations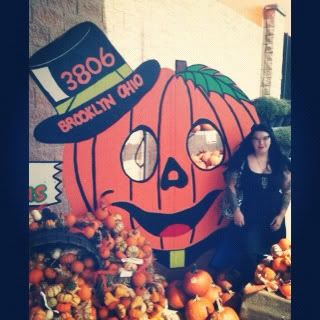 how could i resist a giant pumpkin?!
the toy store where i work is already in halloween mode, too!
have you been doing any fun fall stuff?