halloween is this weekend, but that also means it's almost time for my other favorite holiday: dia de los muertos! i love day of the dead in part because it indulges my skeleton fetish -- i just think they're so damn cute! but i also really enjoy the concept of celebrating life and death and our loved ones who have passed on, rather than mourning. i love that day of the dead is a huge PARTY while at the same time a way to show love and respect for our dearly departed! that's a theme i really dig.
see? here's my day of the dead tattoo, done a few years ago by my friend ezra: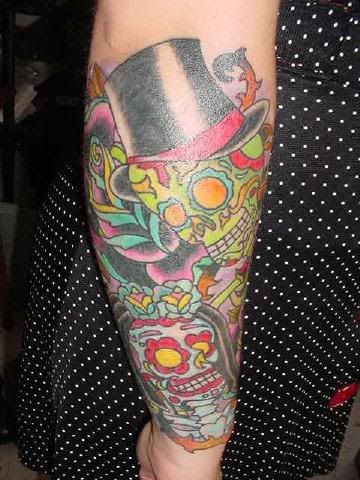 so this year, cleveland's 5th annual dia de los muertos festival begins on saturday (halloween). i went last year with josh and my brother and we loved it so much we will be returning this year before heading over to the radio station masquerade ball. it's going to be an awesome weekend! here are some photos from last years festivities:
outside there was a little area set up as a graveyard. you could write a message to someone special on a card they provided, then leave it on any of the graves. neat!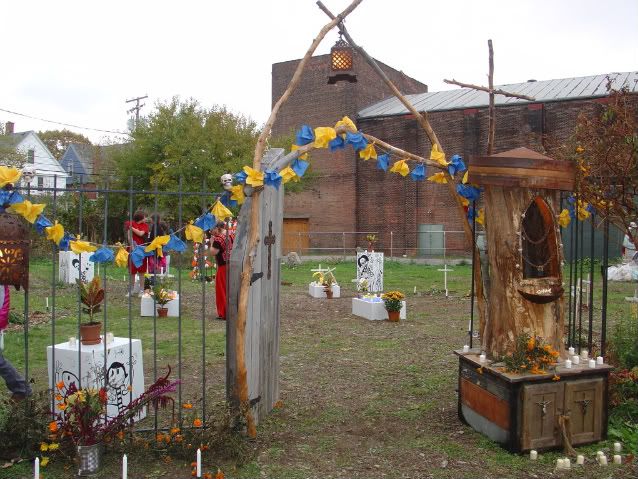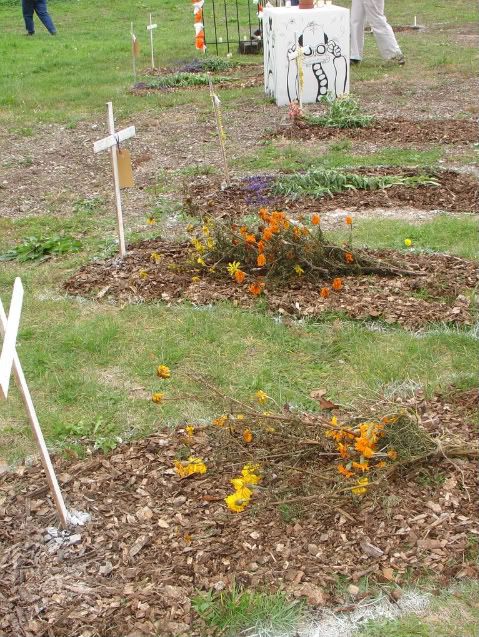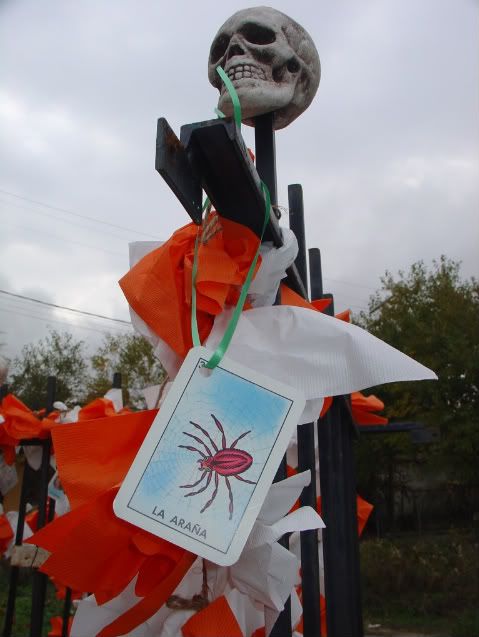 inside, there were shrines made by local artists and they were AMAZING!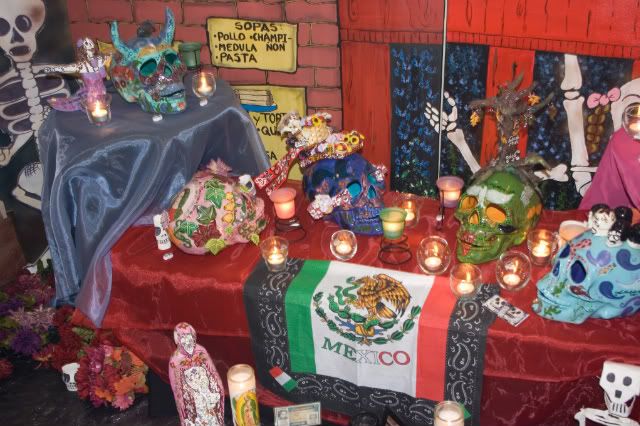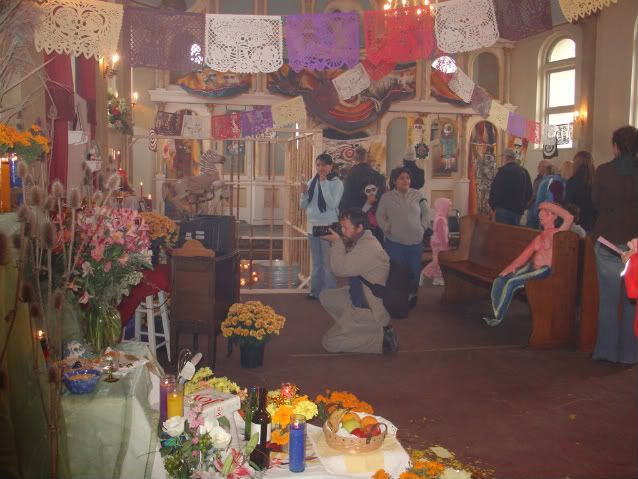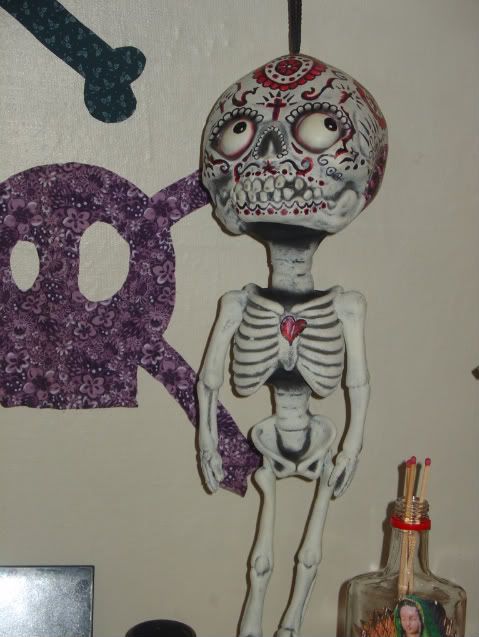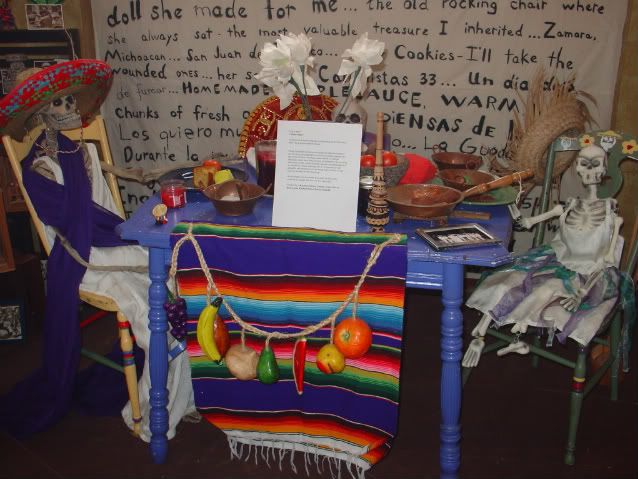 inside there was also an area to leave notes, which were going to be burned and offered up at the end of the day. i hope grandma got my message!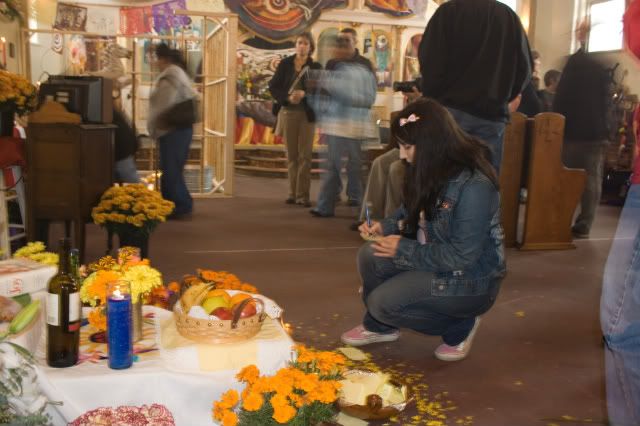 then there is a parade, which everyone is welcome to join in. i don't know if you've ever experienced being in a parade before, but this was my first time. and let me tell you, it's SOO COOL! everybody is just having fun dancing around in skeleton masks and people are banging on drums and it really makes you feel like you're taking part in something SPECIAL! not to mention how neat it is to ignore traffic patterns and march down several city blocks while everyone stops their cars to watch and point at you :)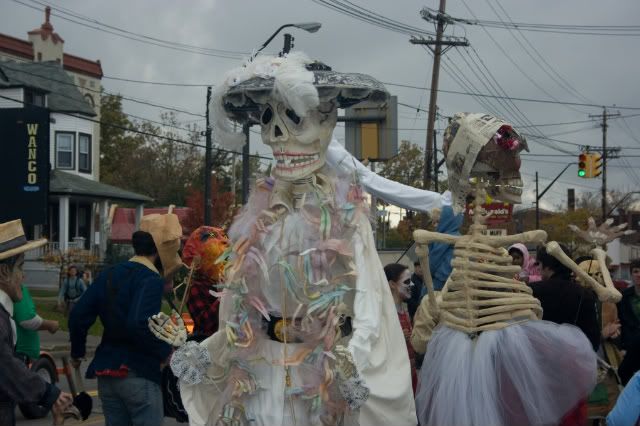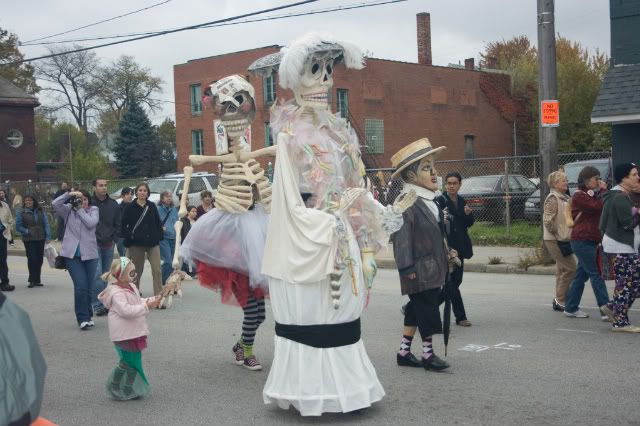 that's me and josh in the last picture, walking in the parade :)
i heard that the procession starts at 3pm this year and i think it leaves from parish hall. everyone is welcome, so come on down!
when we got back from the parade, there was a mariachi band waiting to play for everyone :)
soo much fun! can't wait to go again this weekend. you can find info about it at
diadelosmuertosohio.com
.
here are a few of my favorite dia de los muertos things i found on etsy. I WANT THEM ALL! if you wanted to buy them for me, i'm sure you would have some good karma coming your way just because you were so nice ; )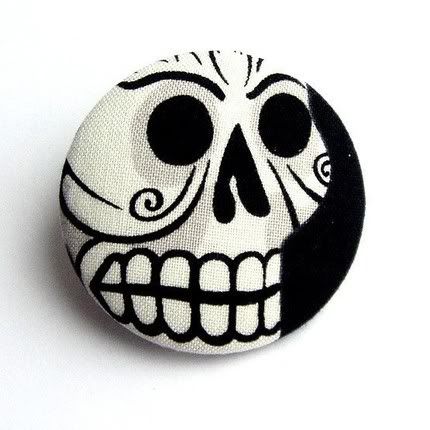 giant skull button by
miss butler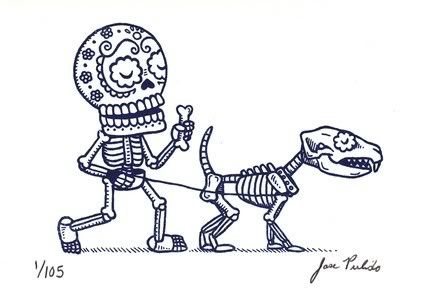 "dog walker calavera" print by
mis nopales art
(i LOVE his prints and want to collect all the skeletons! i already own two and they are gorgeous!)
day of the dead beauty by
illustrated ink
day of the dead couple print by
friendly made
elvis day of the dead bust by
mrs. lucky hellcat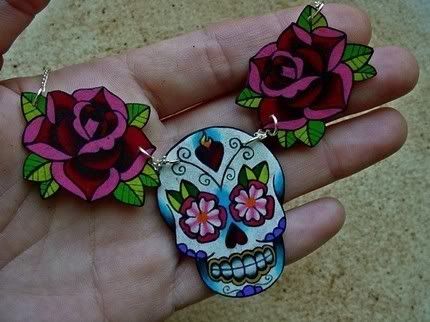 sugar skull and rose necklace by
wicked minky