after a crap week, my saturday more than made up for it.
it started out when i got my first correspondence in my new p.o. box. if you don't know what i'm talking about, check it out here:
death comes ripping: a serial killer blog
. the feeling i got when i saw my first envelope in that mailbox was PRICELESS!
next josh and i went on a super secret adventure to another city to find a gas station where i was supposed to meet some guy off craigslist. it actually wasn't that secretive at all, but it felt that way because i guess the guy didn't like the idea of some stranger showing up at his house and wanted to meet that way instead. he said he cleaned out houses for a living and was always finding odd stuff. he had a box of old photos that i gladly took off his hands for a small fee. i LOVE old photos! it doesn't matter if i know the people or not. the box was full of treasures!
look at these great wedding portraits. they have to be from the 20s-30s: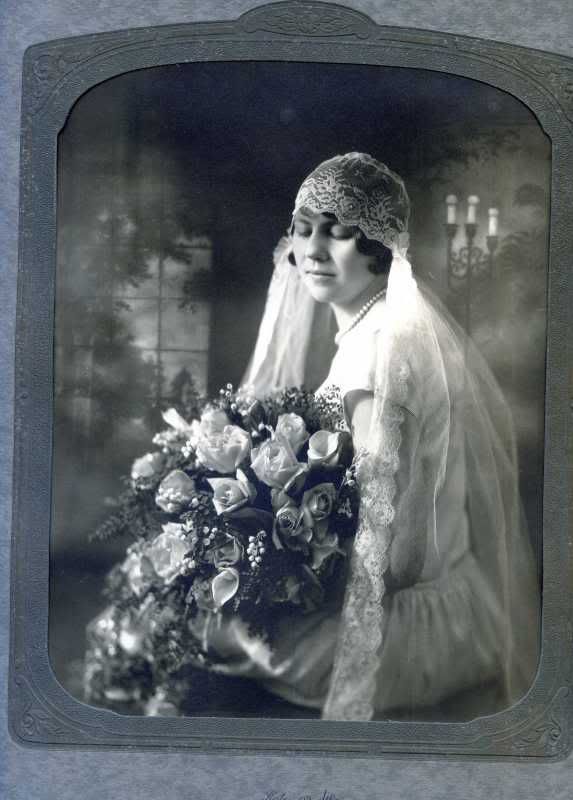 (i love how the background of this one looks so HAUNTING!)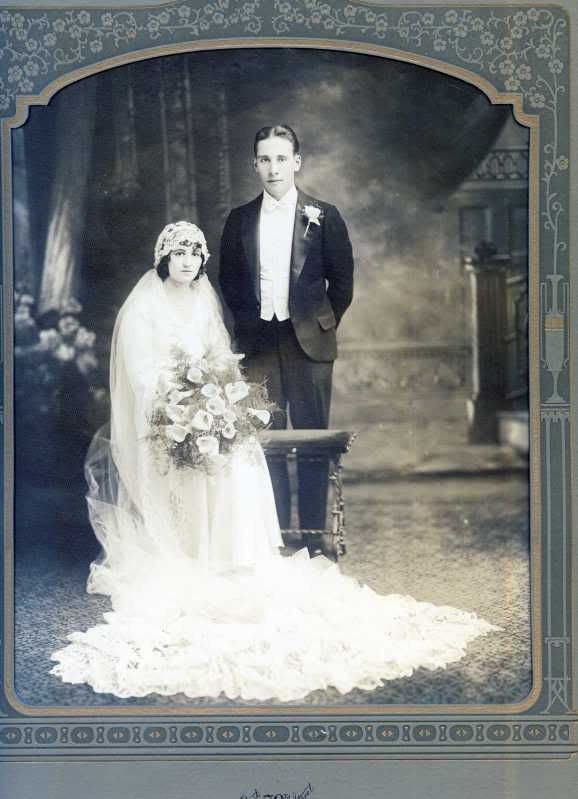 here's one of my absolute favorites:
look at grace, all dressed up in this fancy outfit. i wonder what the occasion was?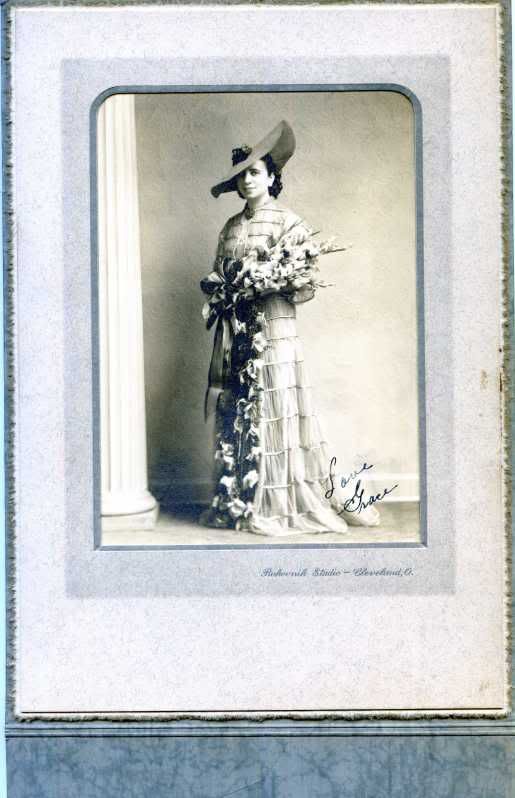 look at this little troublemaker!
there was a cute little cardboard frame with a class portrait of st. gregory the great from 1953-54. love the saddle shoes!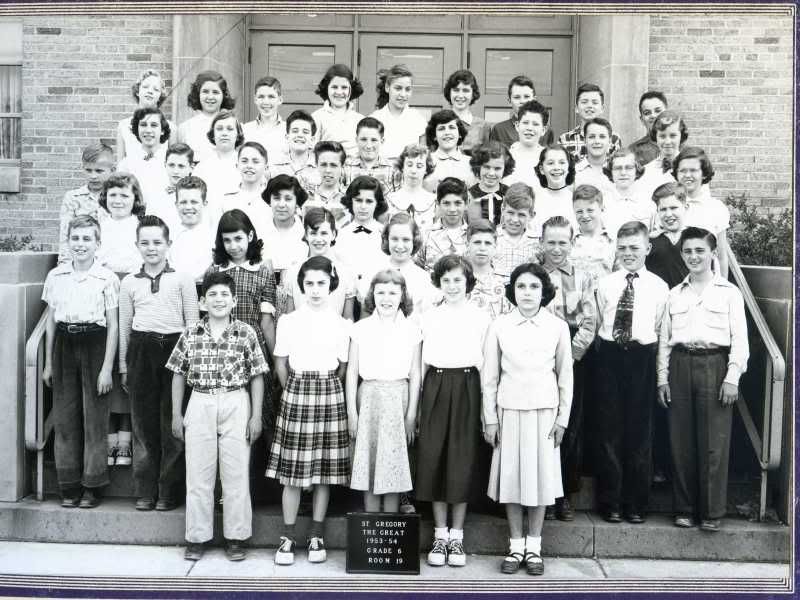 the back of this photo reads "mrs. and mr. wand and their children (?) and nelly wand. sheffield, ala(bama) feb 2, 1923." 1923, wow! can you imagine?! i love that things like this survived so long.
some more great shots: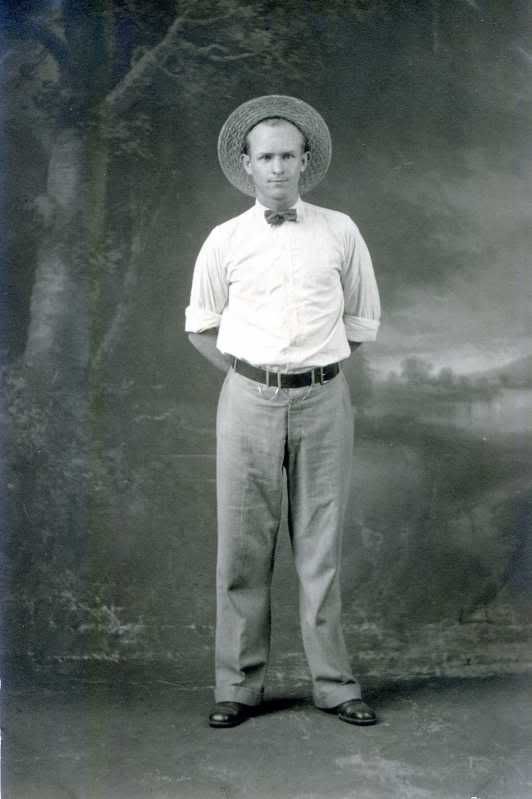 and finally, there is this shot, which is the main reason i wanted these photos in the first place: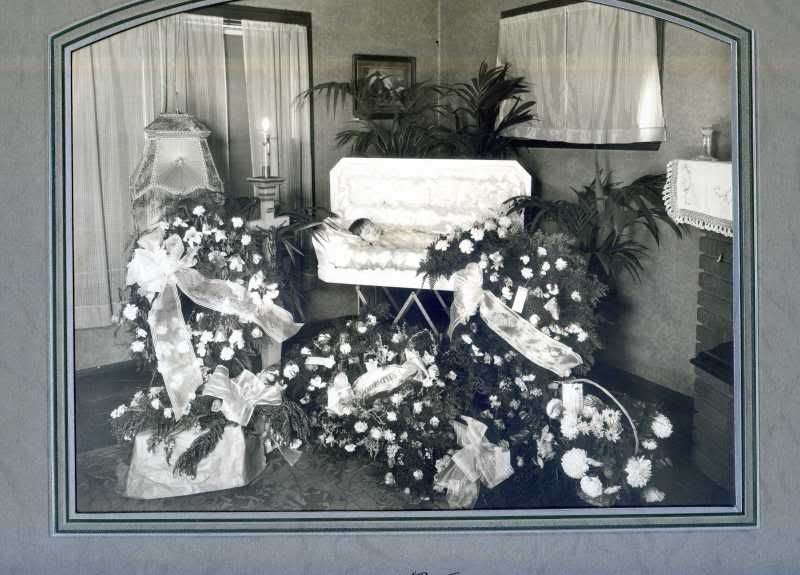 this ranks right up there with the poor little post-morten guy phoebe gave me. it's sad, but beautiful at the same time.
after our top secret mission, we hit up some estate sales and junk stores. driving past a junk store near our house, i spotted THIS GUY in the window!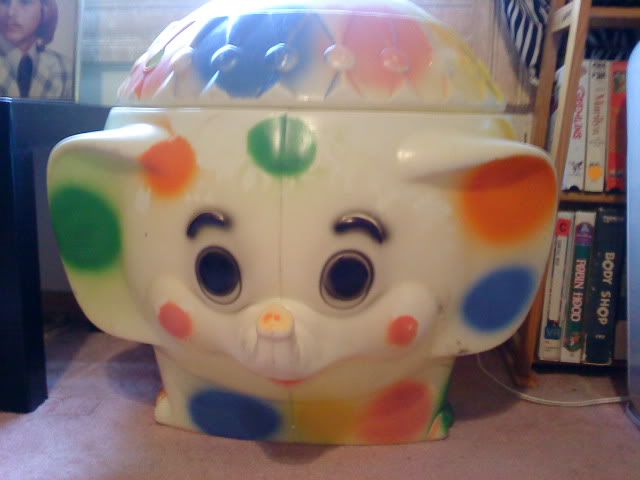 my cousins had the same toybox when we were growing up and it brought back happy childhood memories. the best part is that i recently saw a picture of the same toybox in yet
another
person's house, and i thought to myself, "gee, i wish I had one of those!" and now here it is :)