life has been kicking me in the ass lately. i've been having car problems (not once, but twice!). i've been having health problems. i've been having people-are-big-mean-jerk problems. i've been trying to change my karma by doing nice things, but so far i'm getting the shaft. ugh.
next week is mine and josh's two year anniversary. we planned to go on a roadtrip with a bunch of friends to a music festival and just hang out and get outta town for a few days. that is no longer happening, as all the bands we were going to see are playing on sunday and we have to be back for work by monday -- no way thats gonna happen. no fun, and no plans for our anniversary anymore. i also found a message board where i was really excited to be posting and making new friends, as well as learn things from the people already there who had more experience on the website's topic than i did. i got deleted yesterday because the moderator apparently doesn't like me. probably sounds like something really stupid to be complaining about, but now not only can i not go there anymore but i got my feelings hurt and the whole thing was pretty mean-spirited. ugh.
thankfully, my friend jenny over at
agonysdecay
is working to correct this foul mood i'm in. imagine my delight when a tiny little coffin appeared for me in the mail today!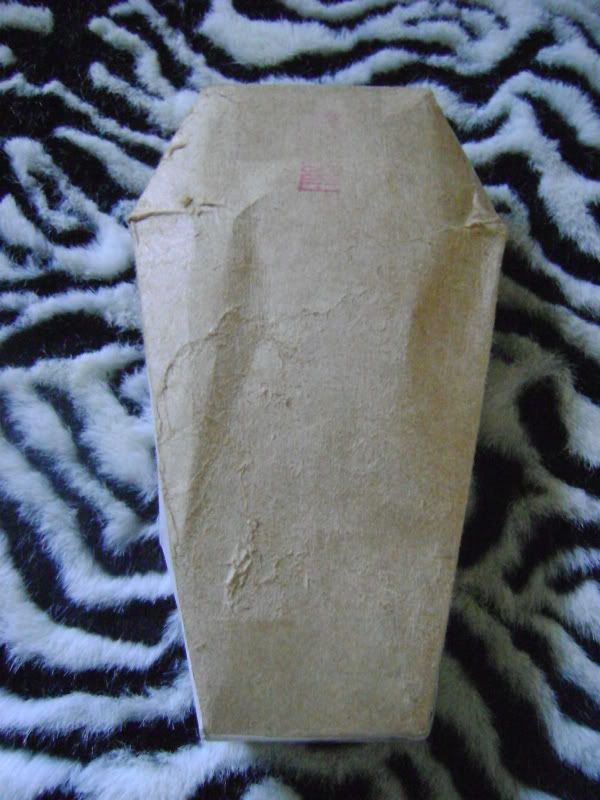 inside was filled with the most wonderful things: 3 pendants i picked out from her shop when the two of us were arranging a trade,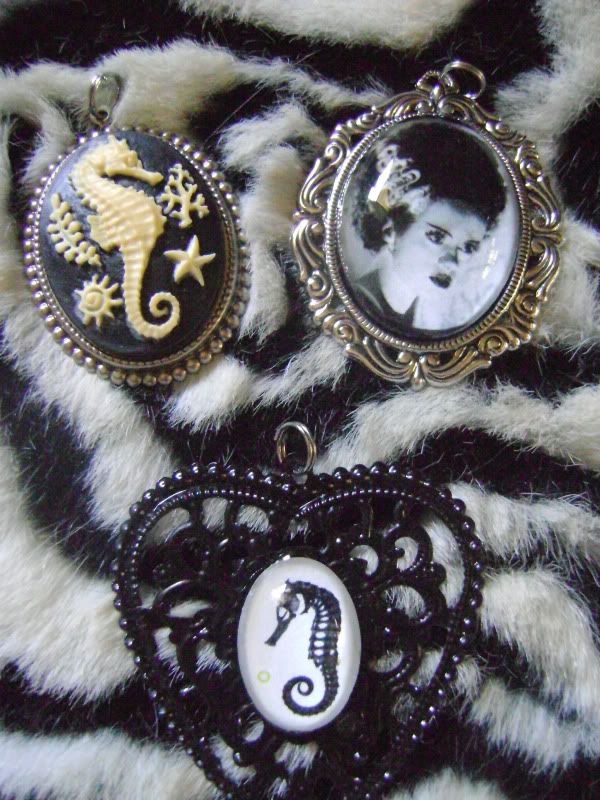 the cutest little packaging to put them all in,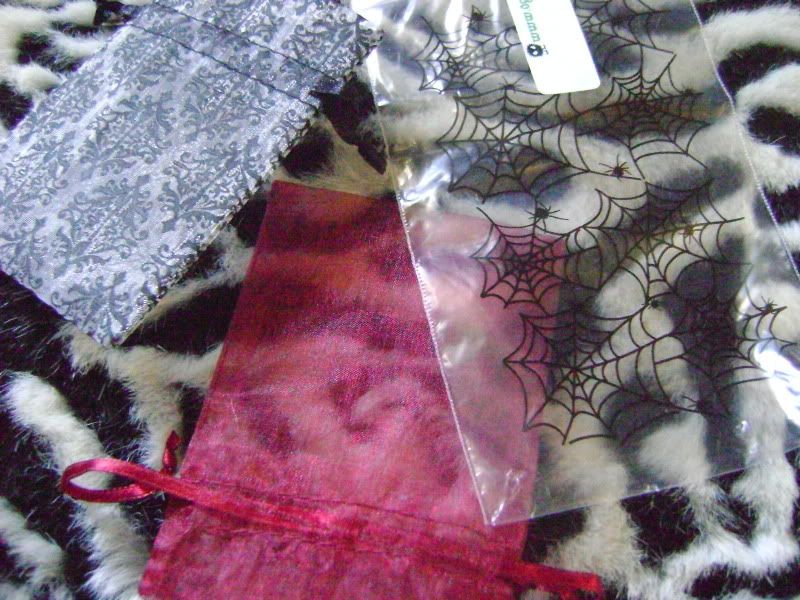 awesome freebies including creepy gift tags AND almond-scented soap (my absolute FAVORITE scent!),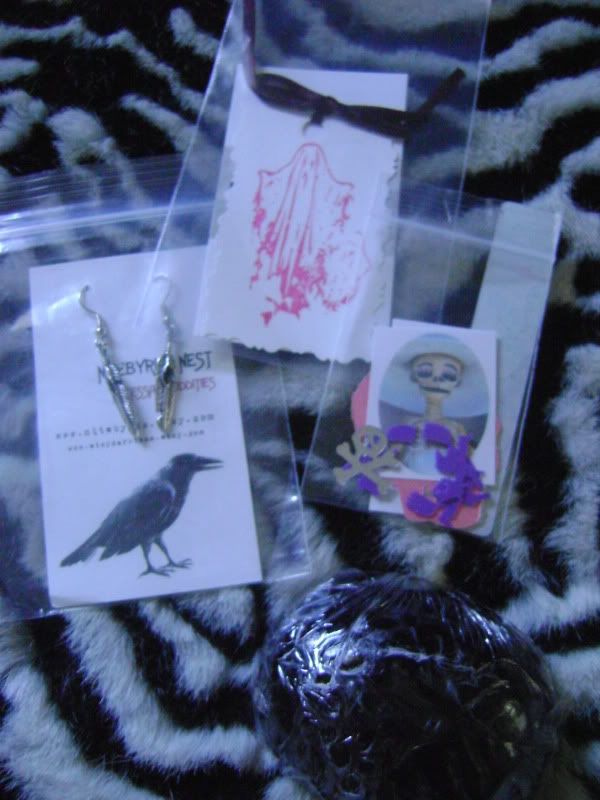 and the cutest little skeleton bone confetti!
i can not say enough nice things about
her etsy shop
. i already had
the eternal embrace pendant
that i won in a contest around halloween. and i can't WAIT to wear the three new ones i got in the mail...aren't the seahorses the best?!
i'm warning you though...if you go to agonydecay's shop looking to pick something out for yourself (or someone special!), you just might have a hard time...there's SO MUCH to choose from! i hope someone picks up the ed gein necklace, as that is another favorite of mine. ; )
i'll leave everyone with a teaser playlist from this past week's hot trash. i thought it was a pretty smokin show, although it was a less-than-smokin listener turnout (judging from online listeners, that is. i have no idea how many people were tuned in locally). if you like rock'n'roll, won't you
check it out
sometime??