MAN. i never have time for ANYTHING anymore. don't get me wrong, the new job is awesome. at first i thought the best part would be all the neat junk i'd be bringing home, but so far its been all the fun people i work with. i go in and hang out and laugh for several hours a day, which ain't a bad way to be. but golly, i sure do miss my boyfriend and seeing my family/friends and having free time to read books and update this thing and dig around in junk stores! i'm a little bit stressed at this point but i'm hoping things will change for the better in the near future.
here are some of my awesome scores from the past week:
sideshow freak tshirts featuring flip the pinhead and jo jo the dog faced boy:
my very own BILLY BALONEY doll! pee wee's playhouse fans know whats up: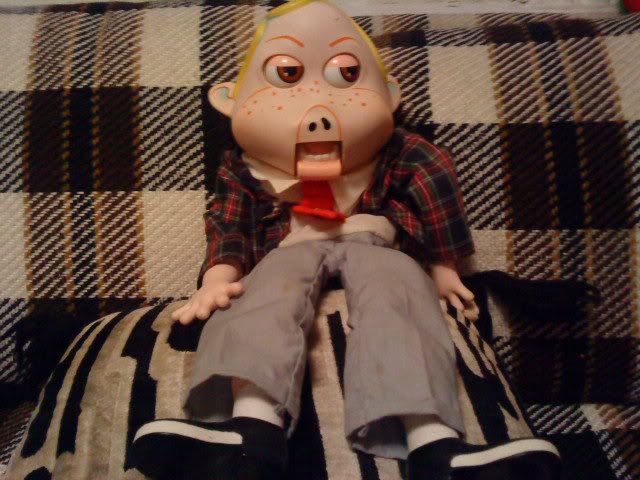 hopefully it won't be long til i'm back........