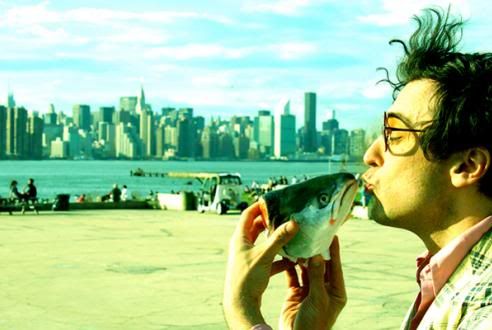 photo: eleanor logan
a few weeks ago, i made a post about dj'ing with friend and fellow dj jonathan toubin of new york night train/soul clap and dance off fame. he was just here in cleveland a few weeks ago and i dj'ed the opening set for him, as well as chose the songs for the dance-off portion of his set. unless you have seen him in action, its hard to describe just how amazing his live act is. not only does he have a great record collection, but he knows his stuff and he knows how to get people to move. he is so passionate about the music you can see it plain as day that he is the person in the room having the most fun out of anyone. and unless you have actually met him in person, its hard to understand just how warm and genuine of a person he is to everyone. he's one of those people that you run into and you're honestly HAPPIER after having done so. all of this is what makes it so hard to accept that he is in the state he is currently in.
about a week after appearing in cleveland, jonathan was touring in portland to dj a show. while asleep in his first floor hotel room, a taxi cab drove through the wall of his room and landed on top of him in bed. my friend was literally run over while sleeping. he was in very serious condition, and remains that way almost a month later. i can't tell you how sad this makes so many people. the outpouring of support has been overwhelming, in a good way. people have arranged benefits all around the country, donating proceeds to jonathan's recovery fund. some people have had "card-making nights" at bars where everyone got together and made things they could send to him once he is well enough to receive them. i saw that two of his friends even composed a special song just for him, available for a $1 purchase
here
, with all proceeds going to jonathan. there was
an article
published where friends (including well-known musicians like jon spencer and gibby haynes from the butthole surfers) talked about why jonathan is special to them. hell, even john waters sent a "get well soon" photo. this dude is the real thing. everyone is pulling for him. he is an amazing person, hands down.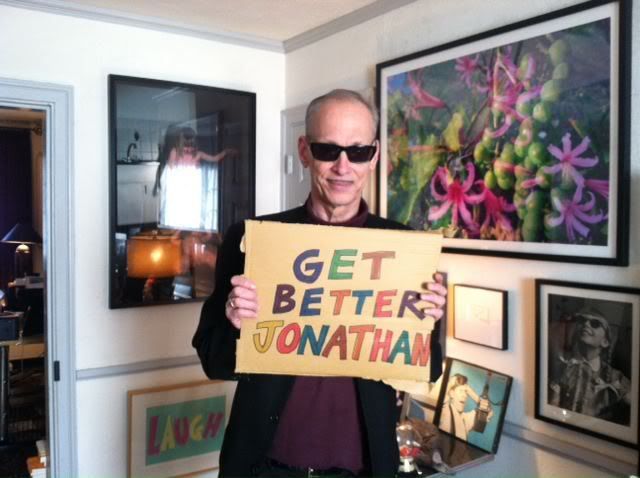 photo: patrick griffin
if you're anywhere near the cleveland area this sunday, january 1st, we're having a benefit show at the beachland tavern. there will be a bunch of cool local djs, some raffles, neat prizes, party jams and more. i'll be doing a set and sending it out to jonathan in the hopes that the power of rock'n'roll sends healing vibes and he is on the mend in no time. the truth of the matter is, his injuries were very serious and no one really knows whats going to happen.
here is a facebook invite for the cleveland benefit: https://www.facebook.com/?ref=tn_tnmn#!/events/215665931846240/
here is a short documentary about jonathan by pablo mediavilla costa: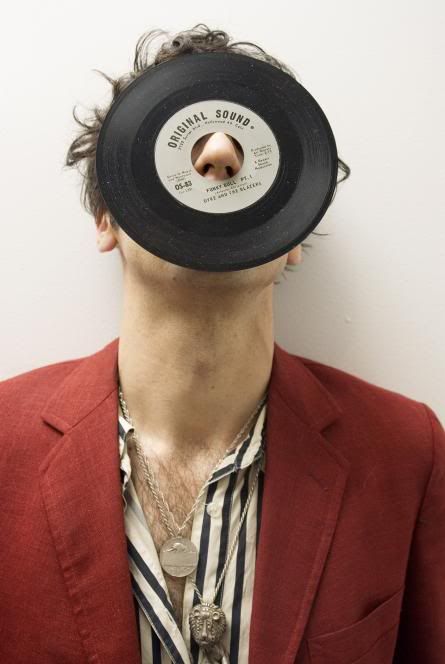 photo: unknown