yesterday josh and i had one of the best days junkin in a long time...maybe ever! it all started at this indoor flea market. we almost left because it was so hot inside it felt like we were in THE DEPTHS OF HELL but i'm glad we stuck around because i think we were the only people there lookin for the kinda crap we dig. first we found the table with .10 cent 45s. within minutes i already had 20 of them picked out. then there was a booth with a sign that said "45s: 3/$1.00." as we looked through the pile a lady told us, "i'll give you a deal, so pick a bunch of them!" we went up to her with $8.00s worth in our hands and without even looking at them she asked us, "how bout $2.00?" aw, hell. i even threw her an extra buck and gave her THREE.
what could possibly be better than .10 cent records you ask? well, FREE records! we hit up some new junk stores and found one with boxes of dusty records sitting in a dark corner. we picked a bunch of 45s out and asked the shop owner how much they were. "a buck apiece," he told us. same price as the LPS. i hate that. 2 songs obviously shouldn't be the same price as a full album. so i narrowed it down to 5 that i wanted and josh picked out three. when we went up to the register and josh tried to pay his $3, the guy said he had absolutely no change at all (??) and that it was our lucky day cuz we could just take them. shucks. if i would have known that, i wouldn't have put a bunch back!
still, i ended up with over 30 45s yesterday and i barely spend over $2 to get 'em. i love when you have those kinds of days. most of it is soul stuff and quite a bit was things that i took a chance on hoping it was cool AND IT WAS. it made my day.
at the indoor flea market i also found a book about the rolling stones, several bitchin LPS for a buck apiece, a cute vintage sugar/creamer set with squirrels on it, and a framed photo of the monkees!! i was one happy girl.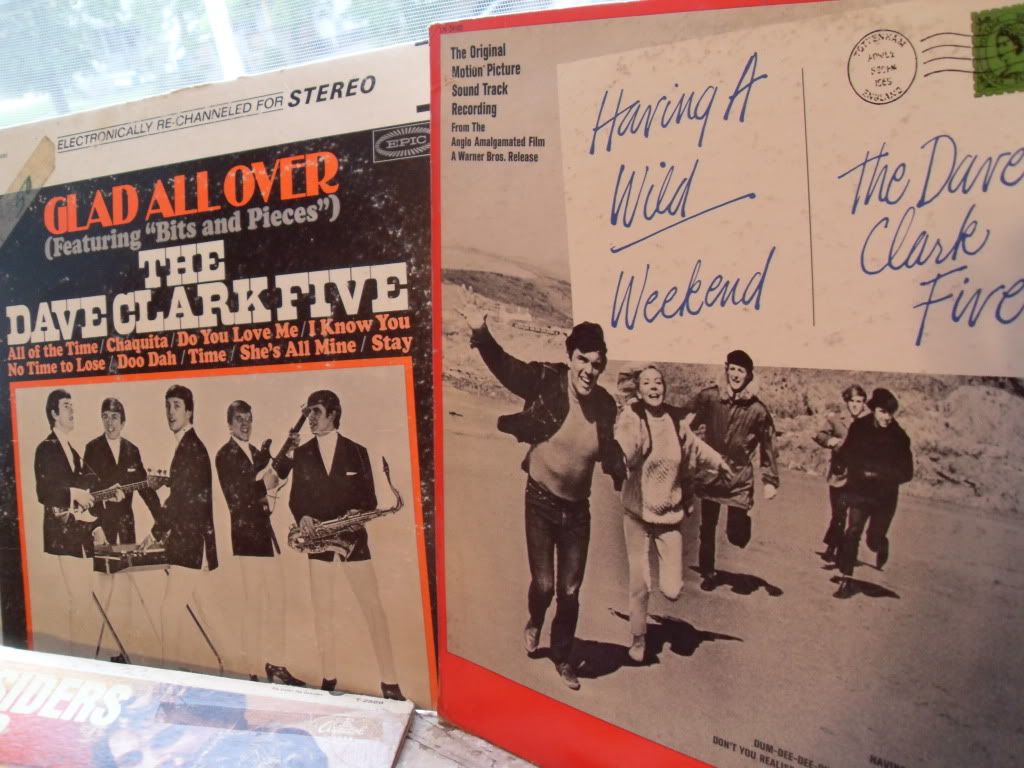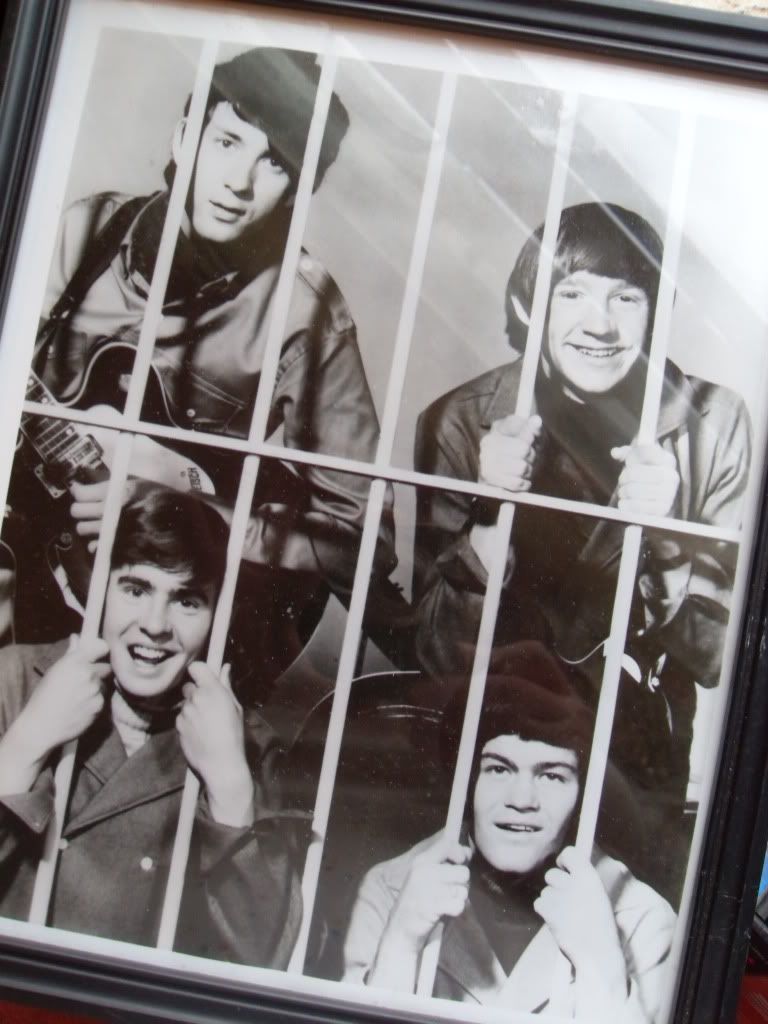 josh and i found a terrible goodwill where used tshirts were all $5 and a smurfs record was marked $7. just when we were about to split i found this rock'n'roll trivia board game that was still brand new, and josh found THIS AWESOME PORTABLE RECORD PLAYER! i sort of loved him into giving it to me. it doesn't work but maybe we'll get it fixed some day. until then it can just look cool with
the rest of my collection
. best part is that it was only $6, which i didn't see coming after the ridiculous prices throughout the rest of the store.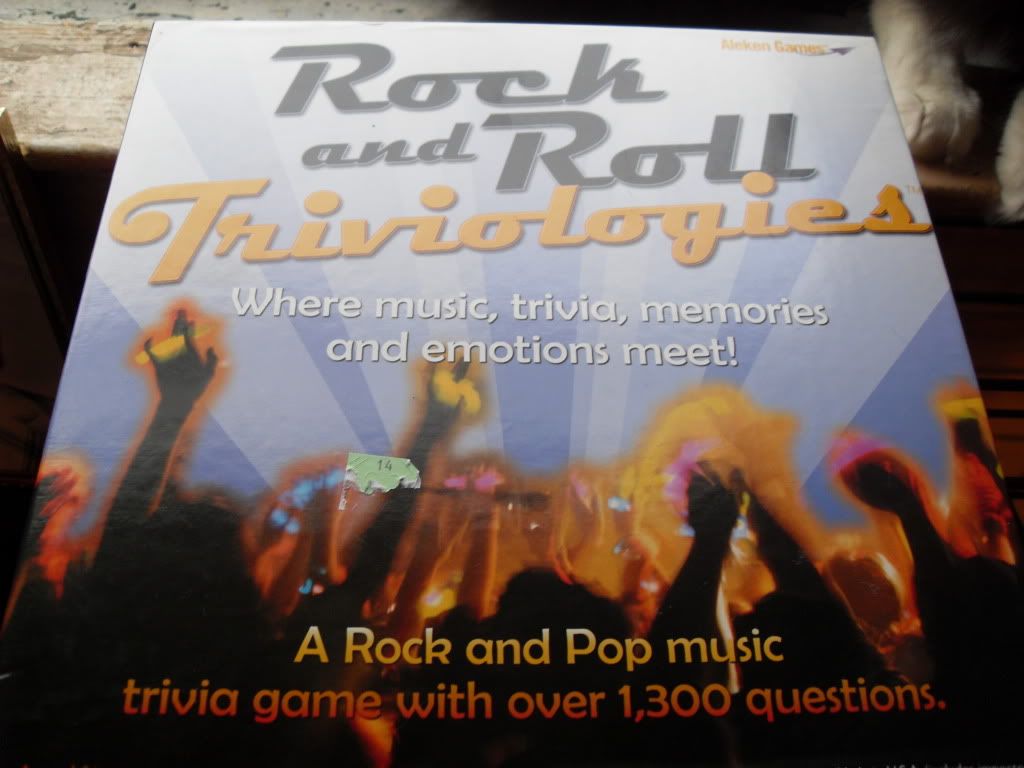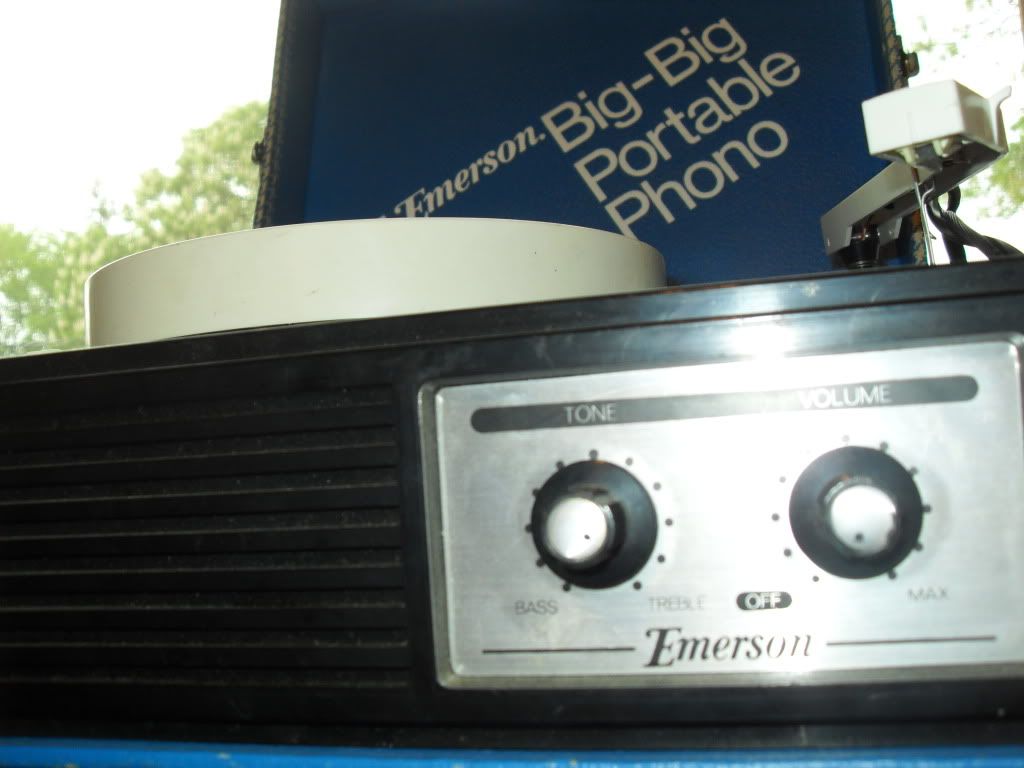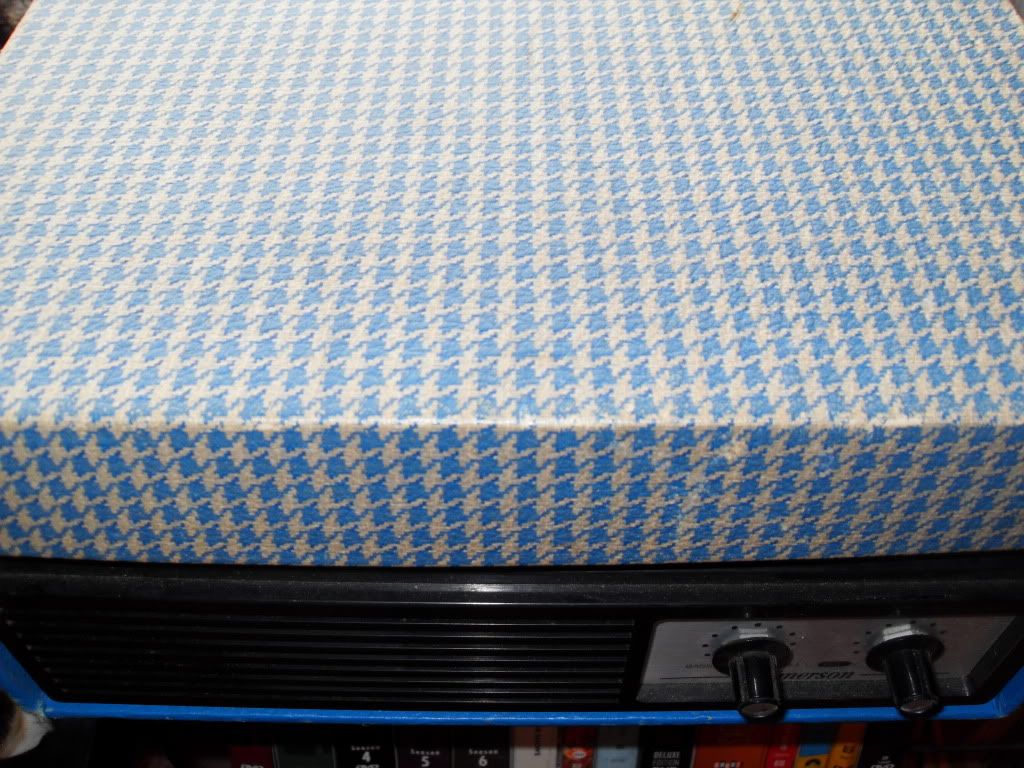 at another thrift store i found some cheeseburger salt and pepper shakers and another tiki mug to add to my collection.
i wasn't the only one to luck out. josh got lots of records as well, plus this great pumpkin mask...BOO!
and what was perhaps the neatest score of the day was this 50s/60s lettermans jacket josh got FOR FIVE MEASLEY BUCKS! it is for south high school in willoughby, ohio (not to be confused with south high school that my mom went to in cleveland, ohio) and it had a "bob" nametag on the front. bob himself sold it to us and promised that it was a warm coat for the winter, ha. at first it looked sorta wimpy because of the baby blue/pink color scheme, but the fact that it says "SOUTH REBELS" on the back pretty much cancels that out. what a neat piece of history. :D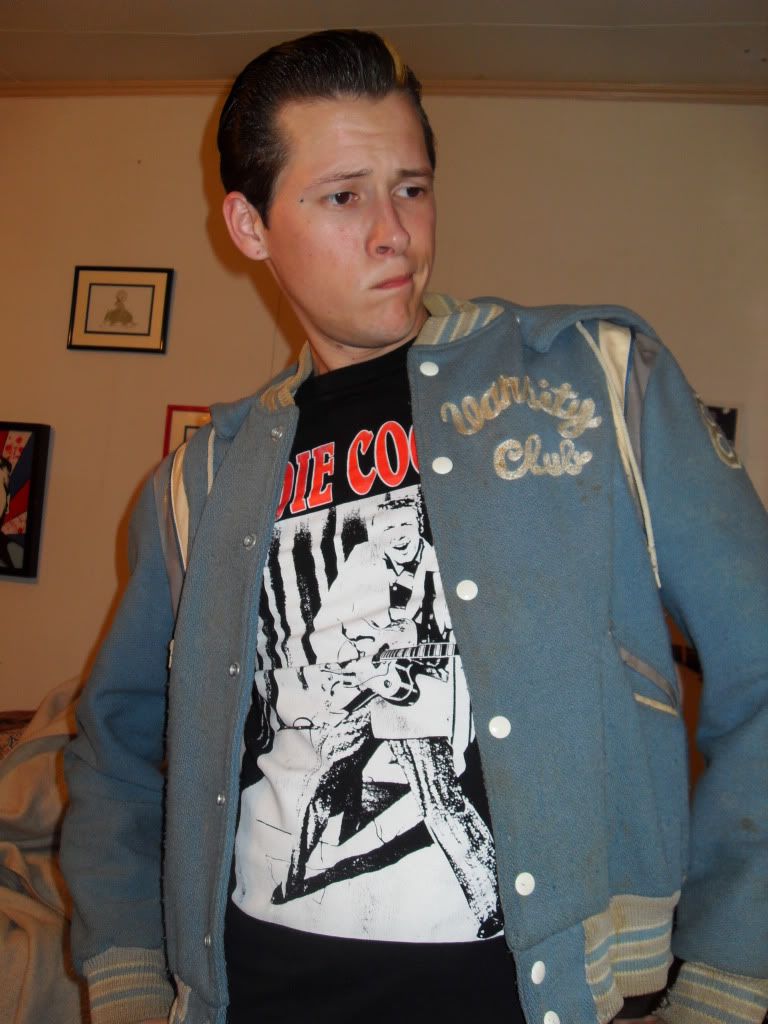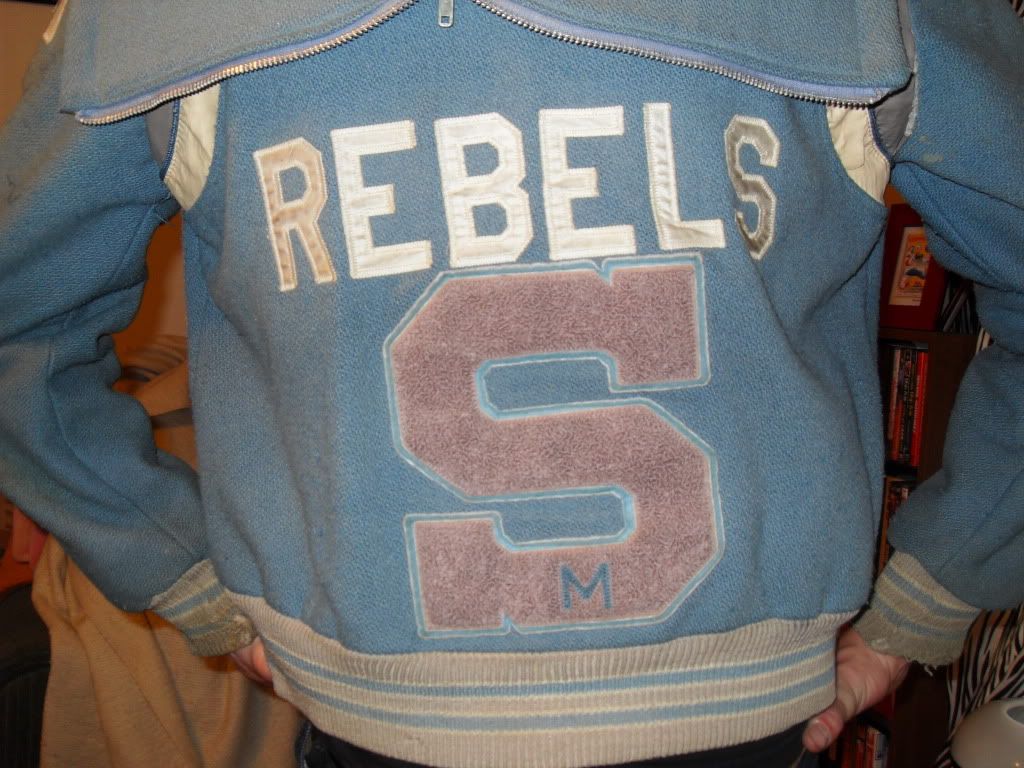 i also finally got a basket for
my bike
and i can't wait to put it on and go riding. now i can throw my little transistor radio in the basket and josh and i can ride around listening to oldies and singing some frankie valli and the four seasons or whatever.