i missed my pink hair so last week i done did it again. yay!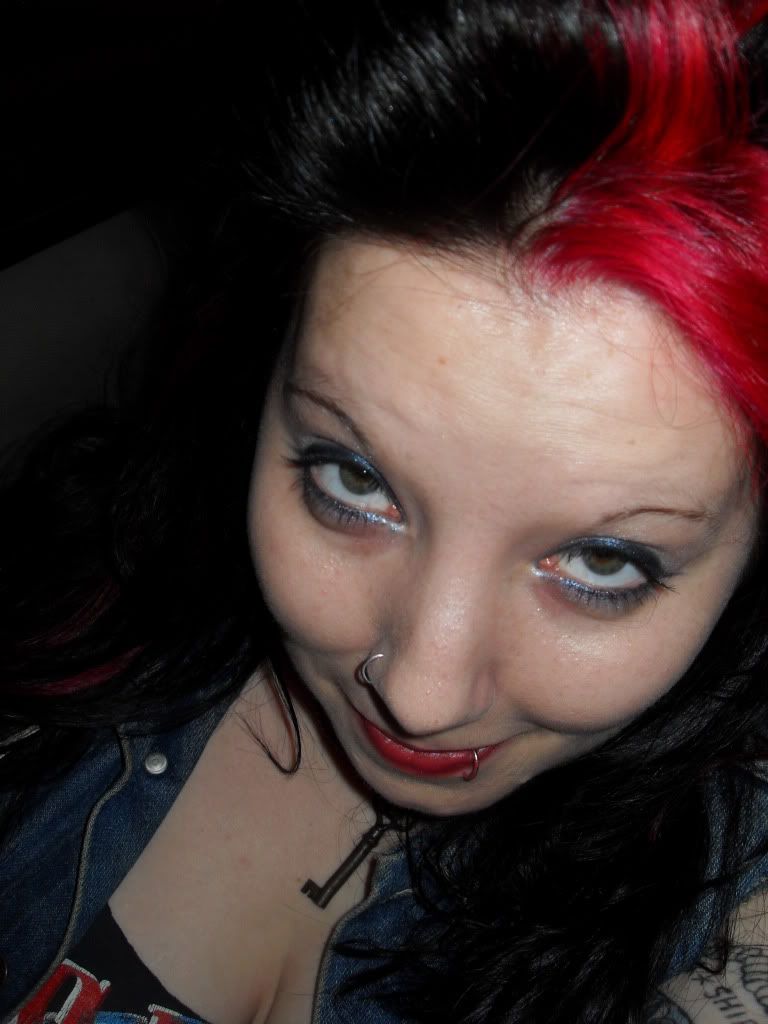 josh and i went to a show last nite and while the headlining band left us both extremely underwhelmed, the opening bands were our friends and we had a fun time hanging with our pals. i left all the visual documentation in lacey's fully capable hands, so here are some of the photos she took! for more of life seen through this rad broad's eyes, visit her photo blog
stalk my life!
or marvel at her ability to make you crack a smile first thing in the morning at her written blog,
all hail the cleveland a!
me and mrs. cleveland a herself!
me and mr. a!
me and my old man (teehee)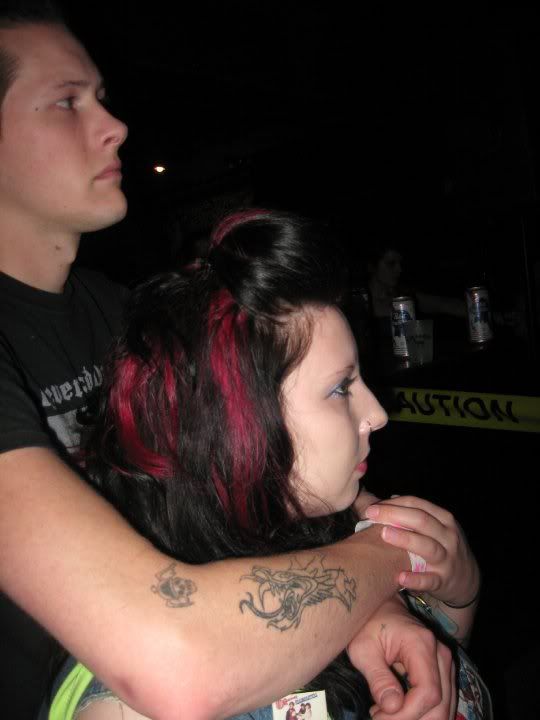 lovin on each other caught RED-HANDED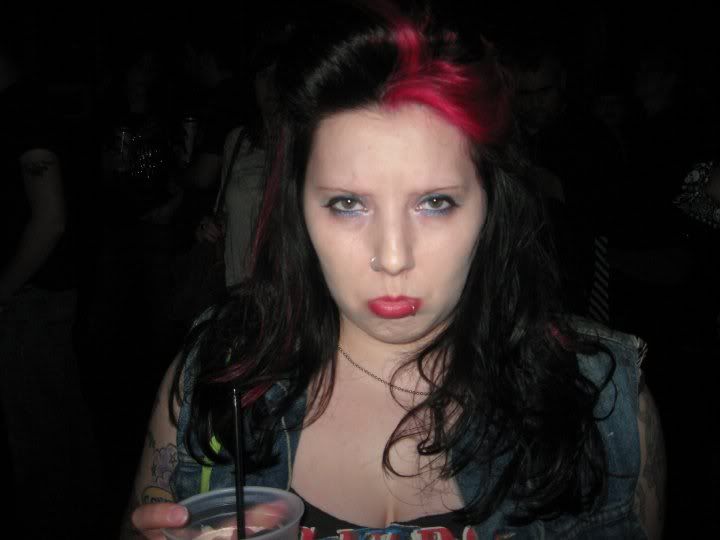 UNHAPPY ERIN!
if you don't hear from me for a while, that's because
HORRIBLEFEST 5
is happening this week! wednesday through sunday will be nonstop madness, as it usually is. i never know what to expect and have since learned to just go into it with an open mind (and plenty of patience...and toilet paper). i will probably have a house full of smelly rock'n'roll dudes in various states of consciousness -- two years ago i somehow managed to fit about 15 people up here for a rock'n'roll pajama party!! i love being a part of setting up this fest, but i'm always so relieved after its over and i have a few months to relax...until planning starts again for the next year, that is. i'm sure i will have lots of stories to tell when i finally recover enough to do so! if you're in/around the cleveland area, it would be great to see you out at the fest!
here are my experiences of horriblefest from the days of old:
2005:
horriblefest year one
2007:
horriblefest year two
2008:
horriblefest year three
2009:
horriblefest year four a.k.a. romantic getaway
(i guess i never returned with a proper review or photos..oops!)