Monday night found my cousin Beth and I in the most unlikely of places: backstage at the house of blues, sitting in sum 41's dressing room while they played on their phones and listened to the doors. On one hand, this doesn't make much sense since I don't and haven't ever liked this band. On the other hand, this was probably the fourth or fifth time I've sat through one of their shows, and always for the same reason. Which makes me really nostalgic to think about, and requires me to go back several years to the days of an awkward and rather unlikely childhood...
The beginning of this story would be around 1997 or so, when Beth and I were about 15 years old. We spent our last few years as carefree jobless teenagers having sleepovers, watching for cute skater guys in our neighborhoods, discovering punk music, beginning our record collections, and watching music videos on late night television. The first time we saw the video for "soda" by gob on much music our impressionable young minds nearly short circuited. Look at that guy's blue mohawk! Ew, that other guy is totally eating bugs! This is GREAT! What little information we could gather on a band with the vague name of "gob" was that they were from Canada, which seemed like light years away. Too bad, we had just started going to concerts and really would have loved the chance to see them live.
Then came warped tour '98, and the strange coincidence that gob was actually included in the lineup. Imagine that! We went to the show and made sure to find the stage they were playing on, where only about a dozen or so other people were also watching. Still relatively unknown here in the states, it was easy to say hello to the band when they were done because they didn't have to worry about being bombarded like some of the bigger acts. They were all really nice and we took some photos with them, starting a tradition we had no way of knowing would still be going strong over 10 years later.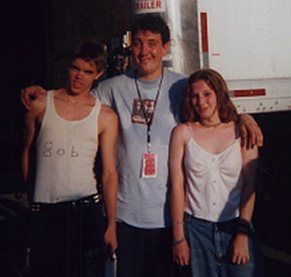 We were really impressed that we had not only seen this band that we just discovered and were dying to see, but also that we got to meet them. Somehow or other I met the band's manager online not long after, and he let me know that the band would be back in the states soon to do a tour of their own! He asked if I would do a favor and let him ship some equipment supplies to my house that I could take to the band. Knowing that meant I would get to interact with them again, I readily agreed. They remembered us from warped tour and we took more pictures together. That was how it all began.
Eventually we would exchange contact info with the band and they would let us know any time they were going to be touring nearby. We traveled to any shows within 3-4 hours of us. We sat through a lot of show lineups that we couldn't have cared less about (hence why we have seen sum 41 more times than some of the bands in my life that i actually DO like!). The band and their manager both took us under their wing and made sure we were always taken care of, whether it was getting into shows for free or giving us backstage passes when possible. Everyone always made us laugh so hard and we had the best times (there is one incident in particular that involved a fart machine and several unsuccessful attempts at ordering food from some poor waitress). Sometimes they did things like dedicate songs to us when we were in the audience or introduce us to other fans as "our oldest fans." We knew they were exaggerating, but it blew our minds. When the guys played in our hometown, we would usually hang out after the show and grab something to eat. Sometimes if they got into town early, we would go pick them up at the venue and bring them back to my family's house - ha! That's so bizarre to think that we still lived at home and they didn't mind my mom serving us iced tea and pretzels. One time we made them lasagna and went back to my parents house to eat and play "mario kart" on n64 and watch "Wet Hot American Summer." It was pretty surreal even then, because we couldn't understand why they were always so nice to us. Gob was the first band we were ever friends with, and it made a huge impression on me. Now that I'm older I can understand how a friendly face and a warm meal would mean a lot to a touring band far from home...but back then, all I saw was a couple of silly teenage girls who were hanging out with their heroes and who weren't entirely sure how they had ever gotten so lucky.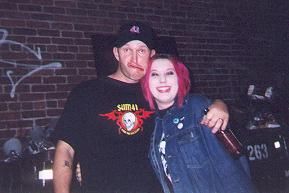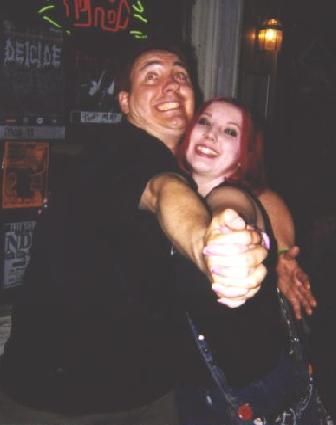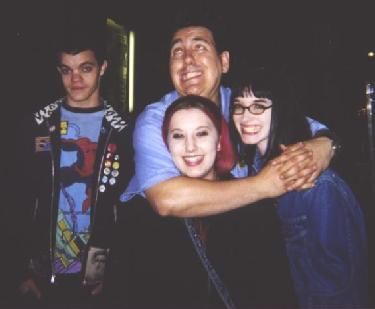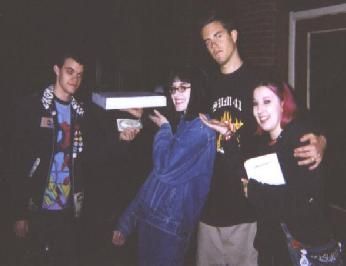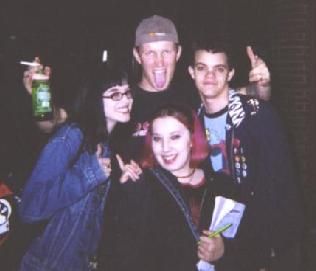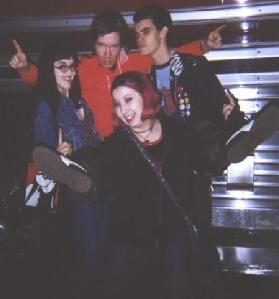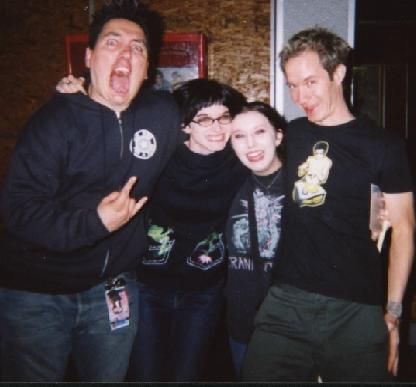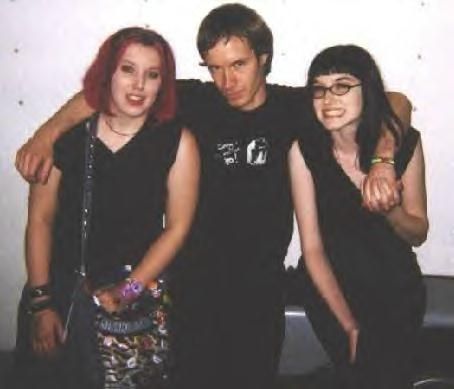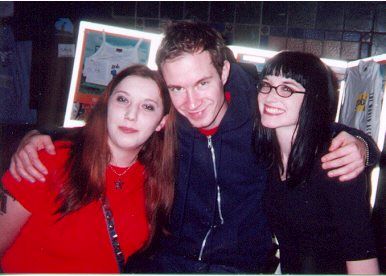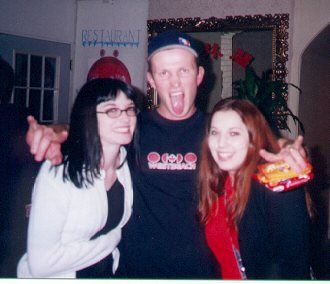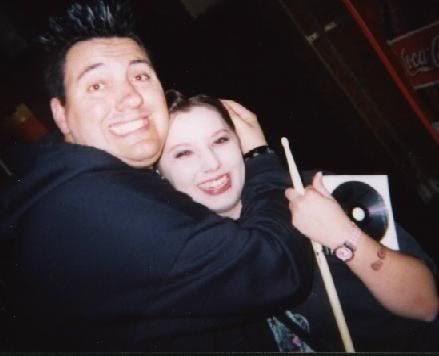 It's been years now since gob has toured the states and I often think about how much I miss those days when it seemed like they were in town every few months. Since then I have cooked dinner and lent a floor to dozens of touring bands that I am (thankfully) not as puzzled about calling my friends. I've always had this sort of "rock'n'roll den mother" aspect to me, which I can only assume came from my own mom's nurturing and generous personality, even when it came to strange punk bands she didn't know that her teenage daughter brought home for dinner.
One of our friends from gob plays in sum 41 these days although he is not an original member. When he was in town with them last time (which was about 5 years ago) he called me up out of the blue and asked "wanna come to the show and hang? It would be cool to see you!" It made my heart happy to know he still thought of us as friends, all these years later and through our awkward teenage years where we probably let our "oh-my-gosh-I-cant-believe-this-is-happening!" fandom go to our heads.
So when I got the Facebook message on Sunday night saying he would be here the following day, I didn't hesitate to call Beth and see if she was free.
It was so great to see him after all these years, and to realize that so little has changed. It's funny that when we saw that music video on tv all those years ago we never thought we'd get the chance to see them live, let alone see them almost a dozen times and still be friends with them to this day. Even if my musical tastes have evolved since my teenage years, I will always have a special place in my heart for the first band I was friends with. They always made me feel like being a fan made a difference to them and made them happy to be the band that they were, and I have always respected them tremendously for that.