being a couple of music nerds/record collectors/djs & one man bands/etc, it was obvious from the beginning that music was going to be an important aspect of the wedding. picking out songs for those special moments was one of my favorite parts about the planning process!
it should come as no surprise that there was no "chicken dance" and typical "party music" at our wedding, although our idea of an instructional group dance could be summed up best when the djs threw on THIS gem:
well played,
music to break things by
!
at first my little faux-niece would not come into the ballroom because the music was too loud and it scared her. but after her request for some monkees was granted, no one could get her off the dance floor! it was hilarious! she barely stopped for a bathroom break when she told her mom, "i have to go back in there and dance with everybody!"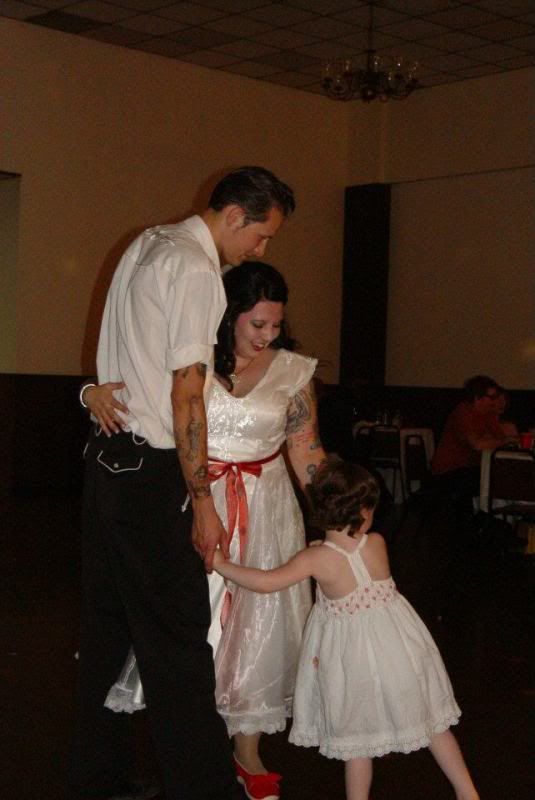 photo: sheri miller
i made a doo wop mix cd to play in the chapel for when guests were arriving. i love me some dreamy doo wop and vocal harmonizing! i knew josh was the boy for me after we had already met and he admitted he had the words "doo wop" tattooed inside his lower lip. SOUL MATE! here's a few tracks i put on the mix:
rather than walk down the aisle to the traditional wedding song, we entered the chapel to the everly brothers "let it be me." it was the one time that day i came close to tears when i heard this playing and i started to walk in with my dad: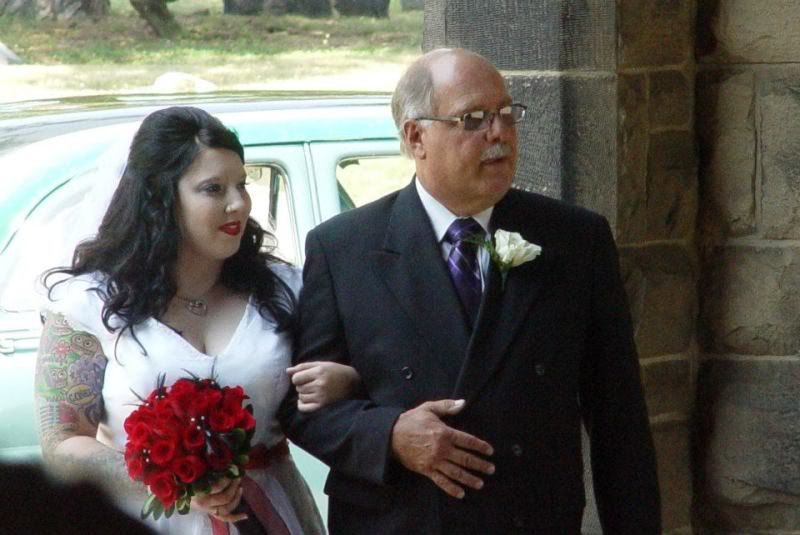 photo: sheri miller
after being pronounced man and wife, we exited the chapel to this sam cooke song, which has been one of "our" songs since we first started dating:
photo: victoria stanbridge photography
josh and i decided when we were announced at the reception that we should enter to a song with one of the best screams in all of rock'n'roll. it seemed like a good way to start a marriage, ya know? therefore, we were ushered in with none other than bunker hill's "the girl can't dance." check out that opening holler!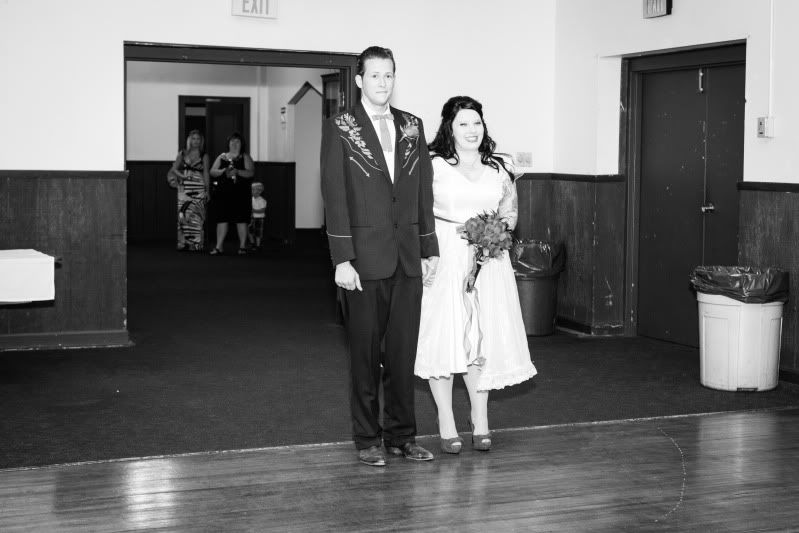 photo: victoria stanbridge photography
the song that became our first dance would make me cry before the wedding whenever i tried to play it for people, so i thought for sure i would bawl my eyes out when the time actually came. in the end, josh and i were talking and laughing throughout it to cover up the fact that we were so nervous and hated being the center of attention. i'm sure it can still make me cry even though the wedding is done, though! ha.
photo: victoria stanbridge photography
my dad and i had a dance to the turtles "you know what i mean" because i "borrowed" his record when i was a teenager and that is why i love the turtles to this day. whenever a cool oldies tour hits town, my dad is always the first one to ask if we're going to see it (we're going to see the turtles along with micky dolenz of the monkees and a few others in just a few weeks!)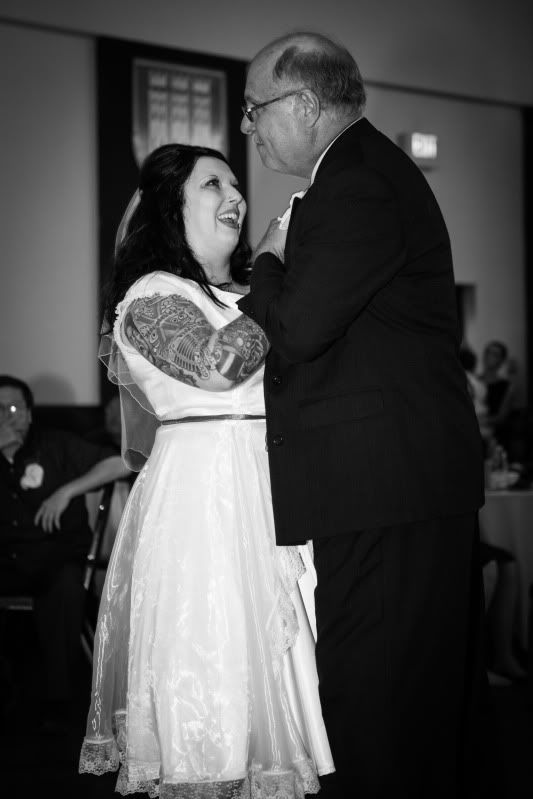 photo: victoria stanbridge photography
josh and his mom had a cute dance to this carl perkins cover (only the first song on this clip, it was the only one available):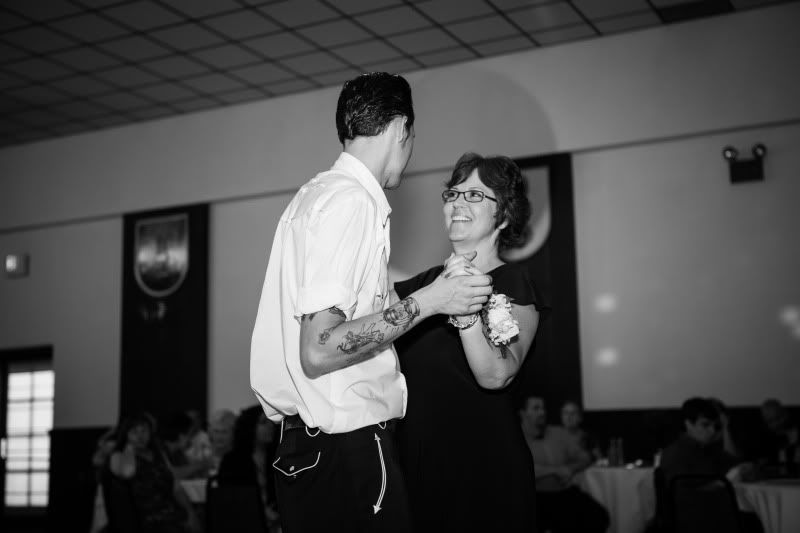 photo: victoria stanbridge photography
i also had a dance with my friend jeff, who i've had a special musical bond with since the minute i met him. he and his wife are dear friends and came all the way from new york city to celebrate the day with us. we danced to this little richard song, which he chose:
photo: victoria stanbridge photography
the djs did the most bitchin job of choosing tunes and making the nite go by waaay faster than i wish it would have. one of the guests (a certain carol "miss firecracker") commented that it was the best music at a wedding ever! i have to concur, even though i am slightly biased!
besides the candy bar, josh and i also had cds made to give out as favors. they turned out really nice. we included some of the songs mentioned above, plus some other stuff that is "us." we ended the cd with two songs we would choose as "theme songs" -- "i'm the wolfman" for josh and "rock'n'roll girl" for me :)
my brother mike did the photo shoot for the cd and here are some pictures we took!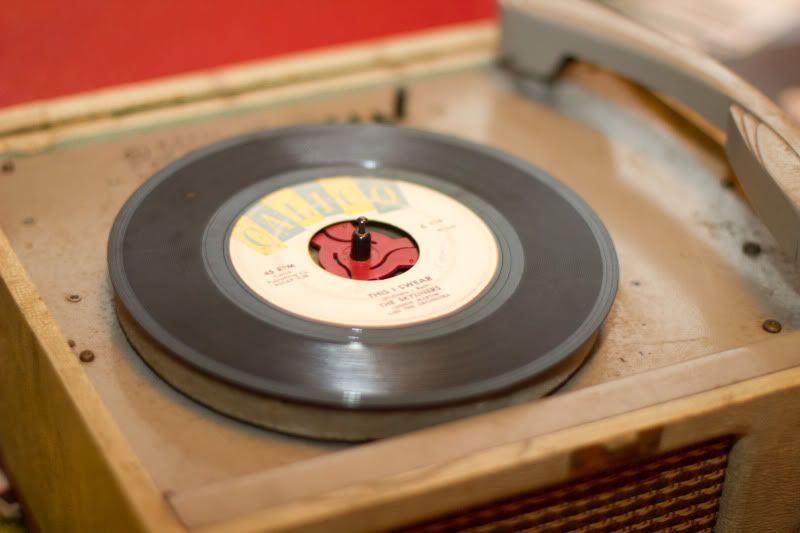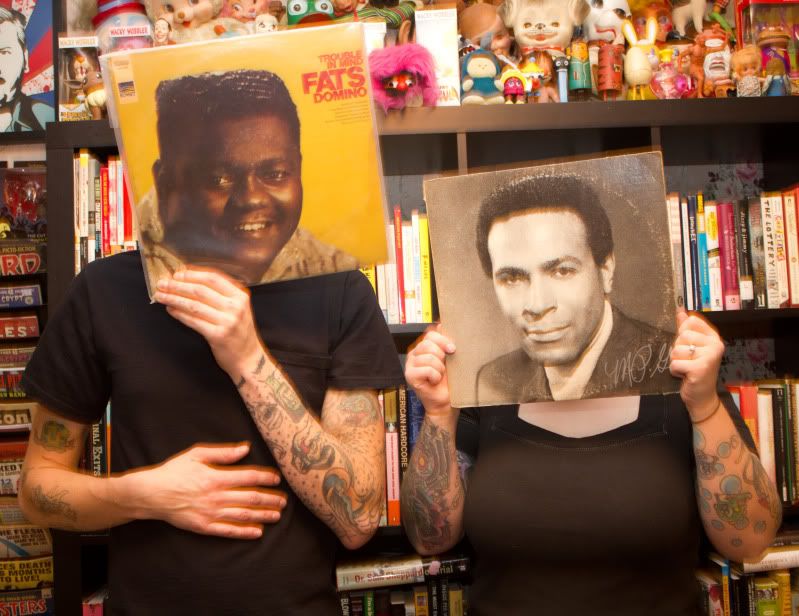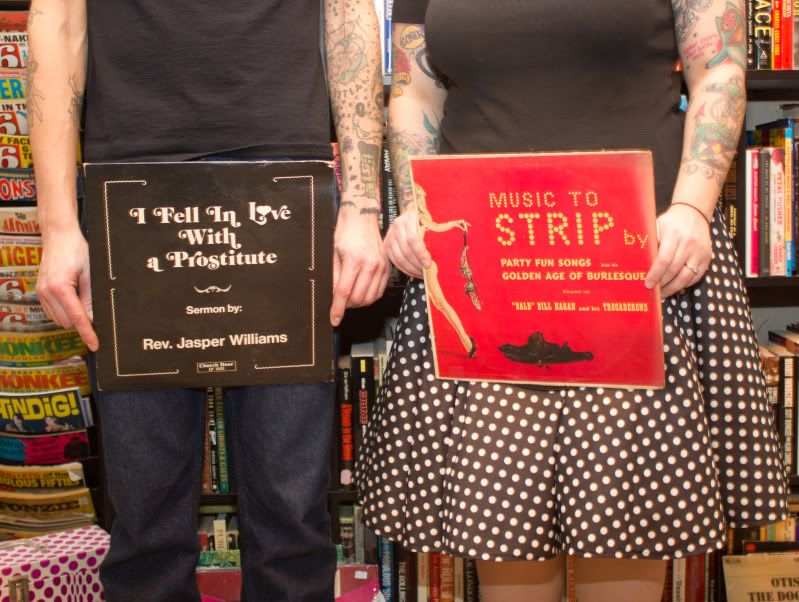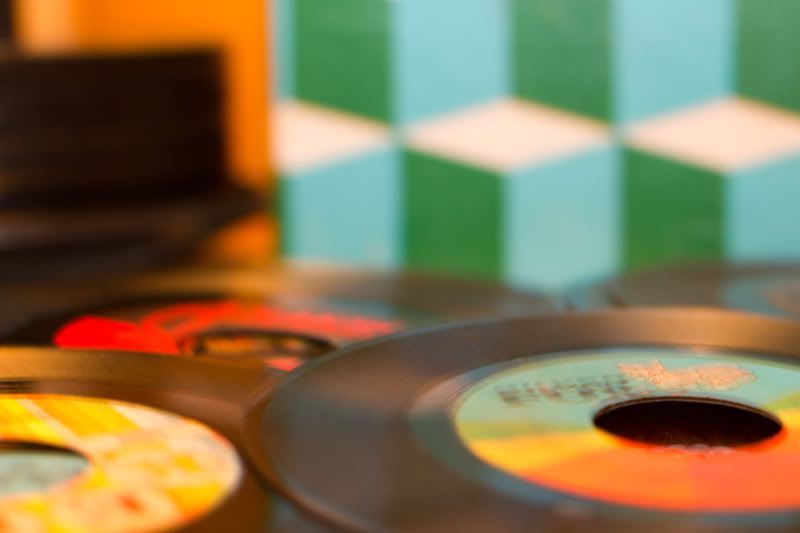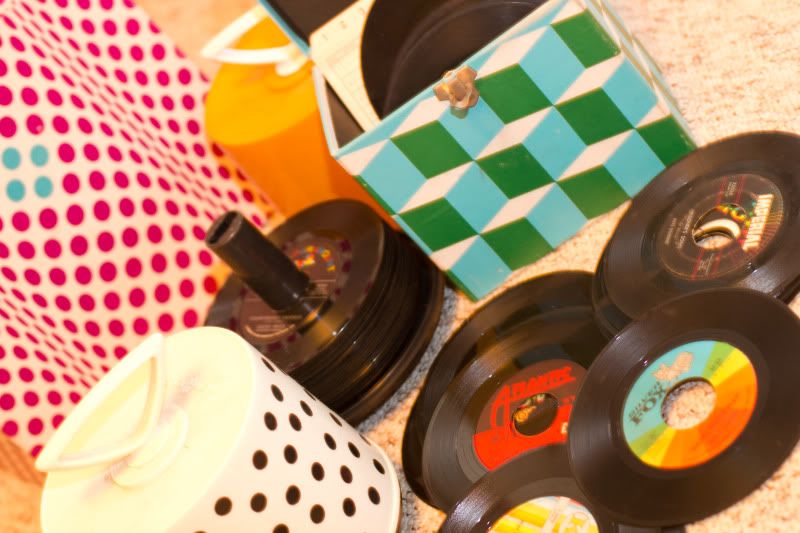 i have a few more wedding pictures to share next time and then i should be able to shut up about it finally :)