it has been quiet on the blog front because josh and i just got back from our honeymoon a few days ago. we had such a great time! i need a little more time to prepare for that entry, but in the meantime here is a teaser...any idea where we went??
while i get ready for that post, i figured i would share a few recent scores from outings before and after we left town for a while. one of them was a true jackpot!
before we left for our trip we had one really good day of junkin. most of this stuff came from the same house and it was all at really good prices. we love us some vintage circus/carnival stuff so we couldn't pass up this set of tv trays for $5: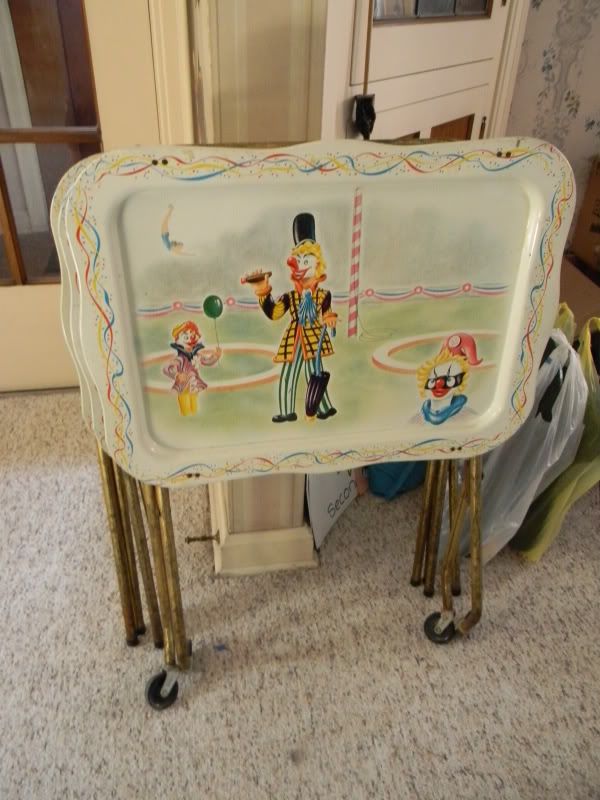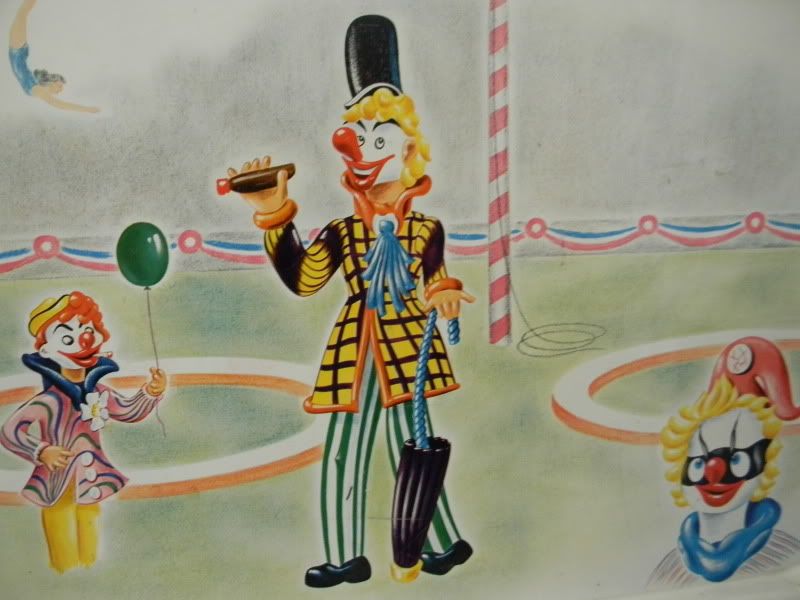 a cute magazine rack: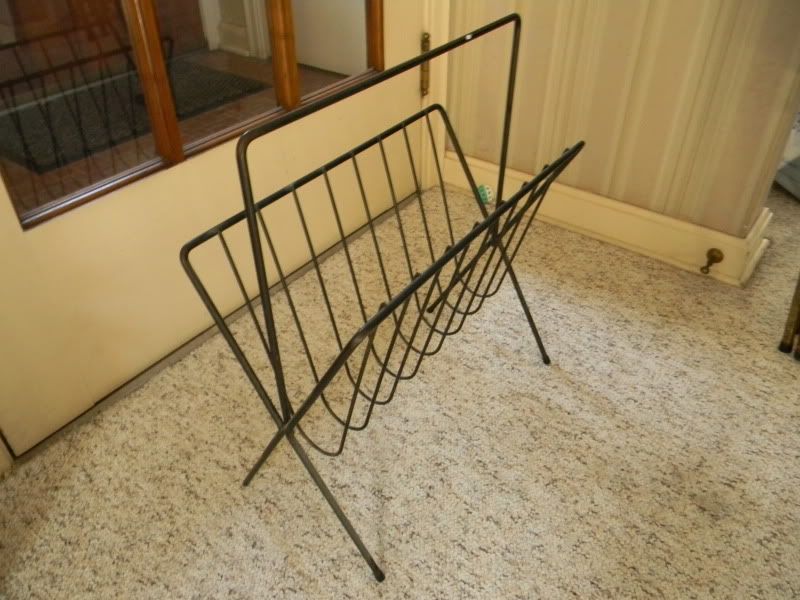 these great shadow boxes! it seems like karma is really paying me back for that one bad experience i had with the grabby old shadow box man from a few months ago: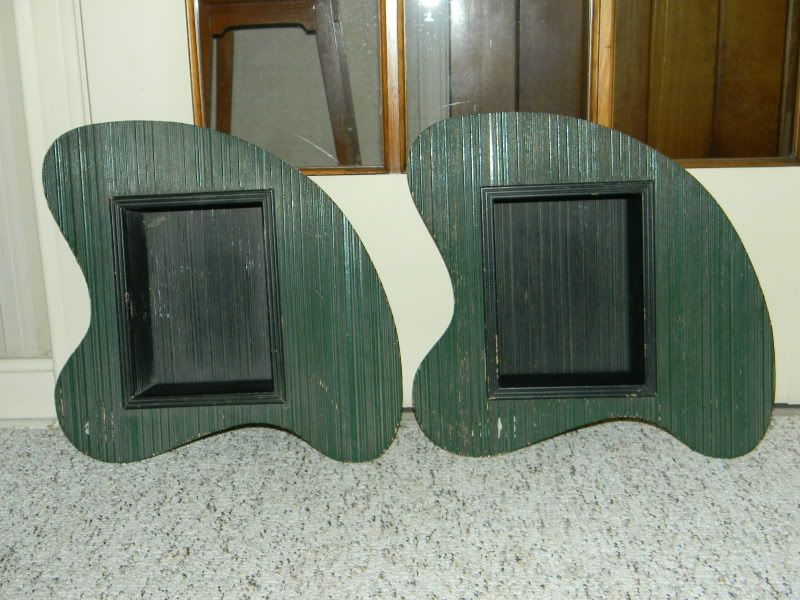 cute stacking container for my asian collection: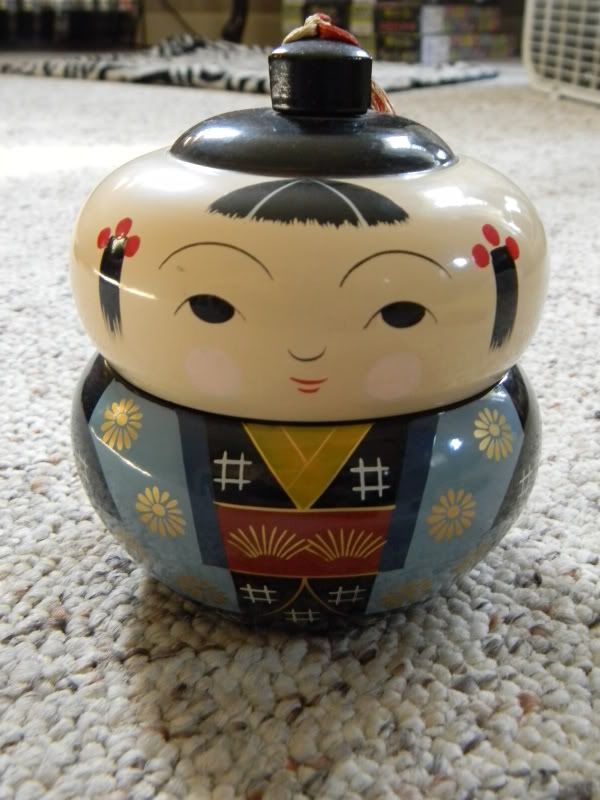 cheeseburger magnet!
wacky headhunter guy for the tiki bar: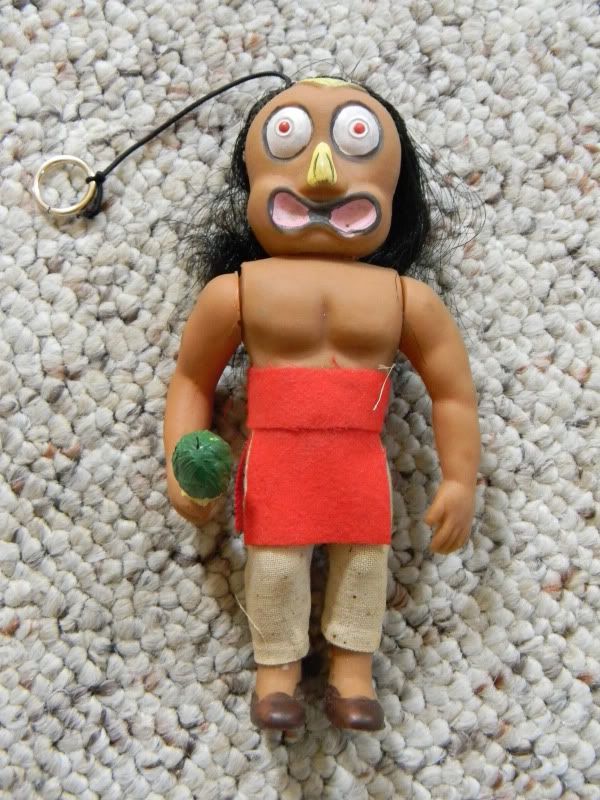 funny little plaques for the hillbilly bathroom: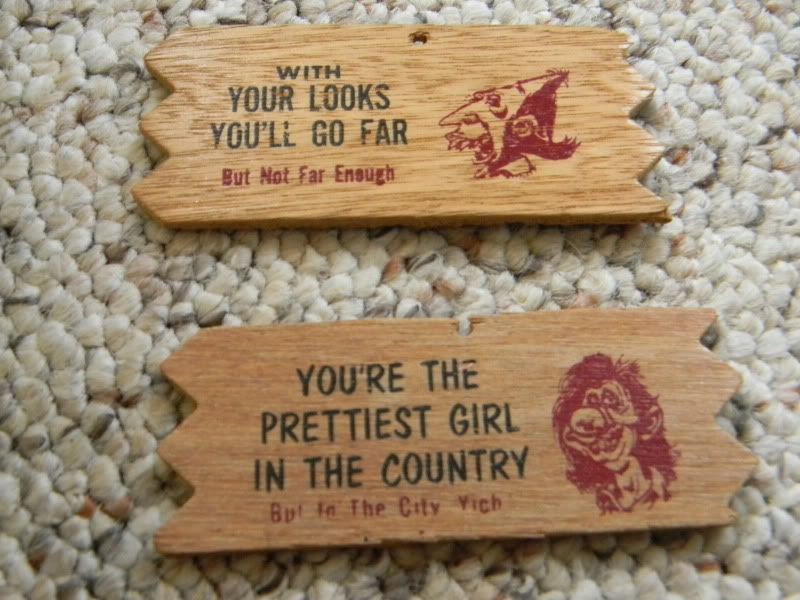 records!!!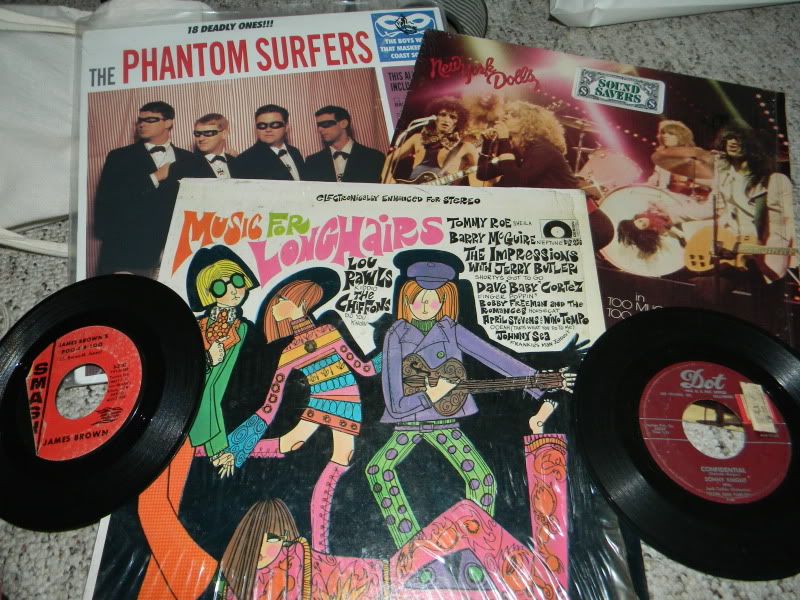 vintage raccoon planter: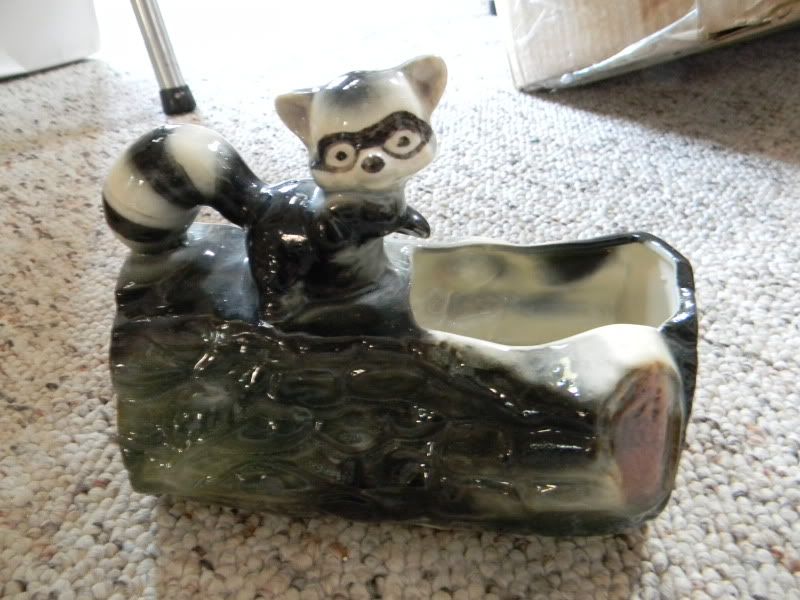 big-eyed mod kids for the big-eyed hallway:
and finally, a creepy life-size santa that i know i could sell for some dollar$$$ if i was looking to unload (and give up the chance to scare future generations into a lifetime of holiday-induced nightmares?? NEVER!)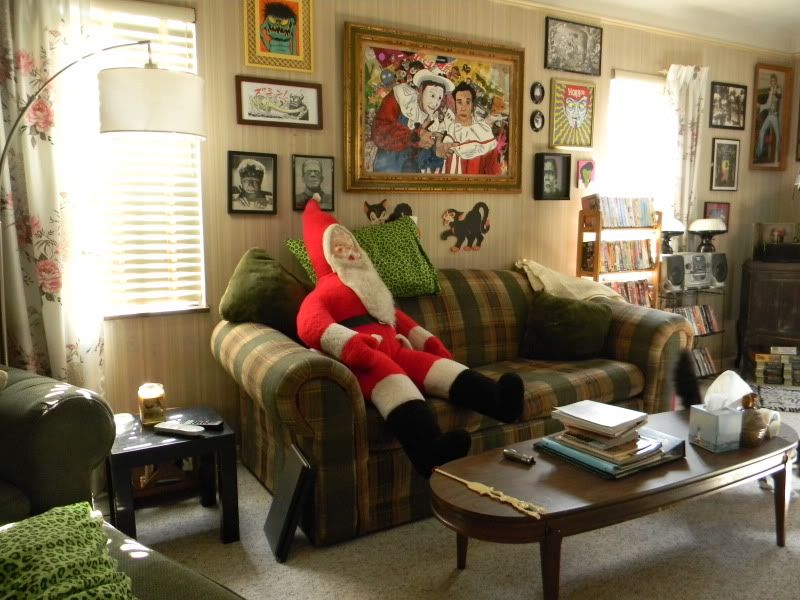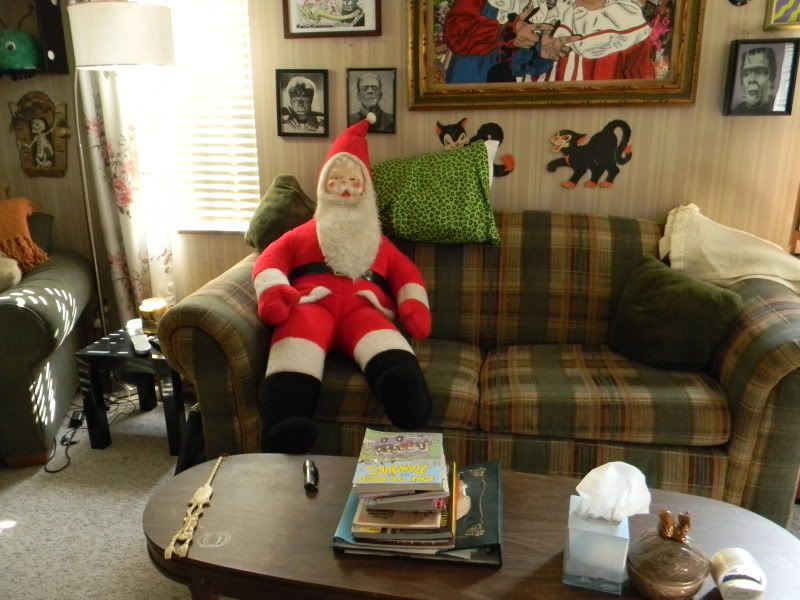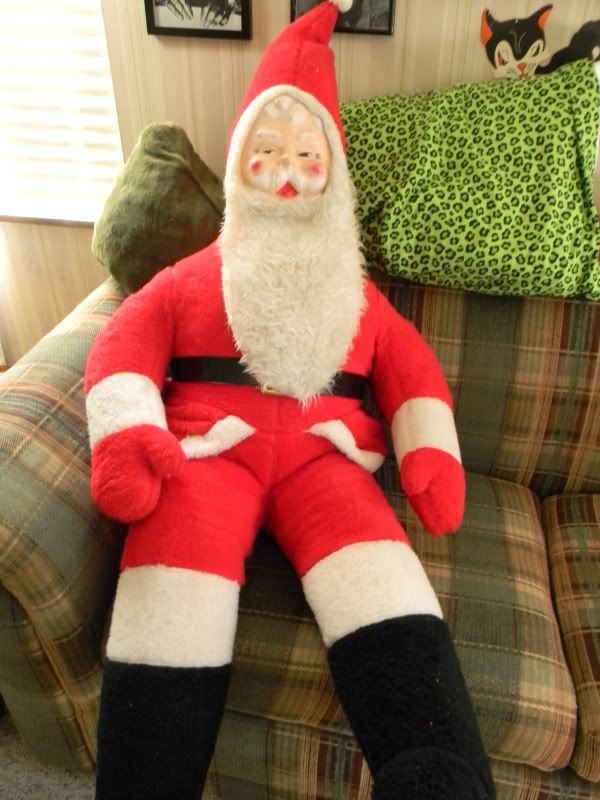 this past weekend josh and i went to a house sale that ended up being in the living quarters above a funeral home. no, really! i wish i had taken photos of the actual apartment, because it was tacky and AMAZING. very 60s old lady style with lots of shiny gold-flecked wallpaper and mirrors. josh and i were having a blast just being able to go inside the place, but then we spotted THIS!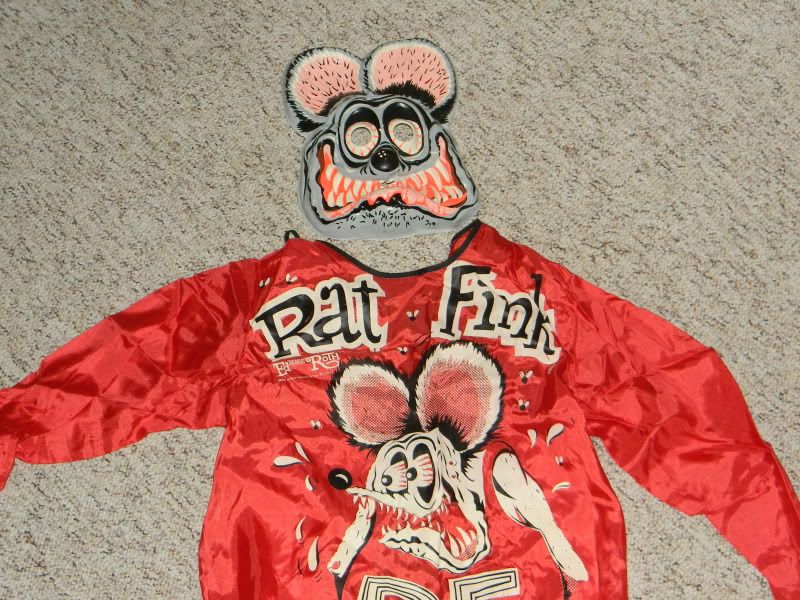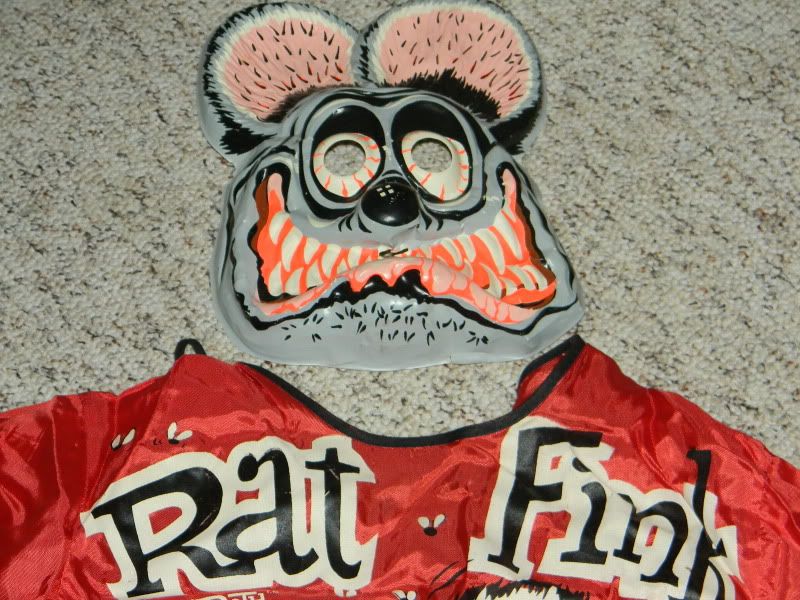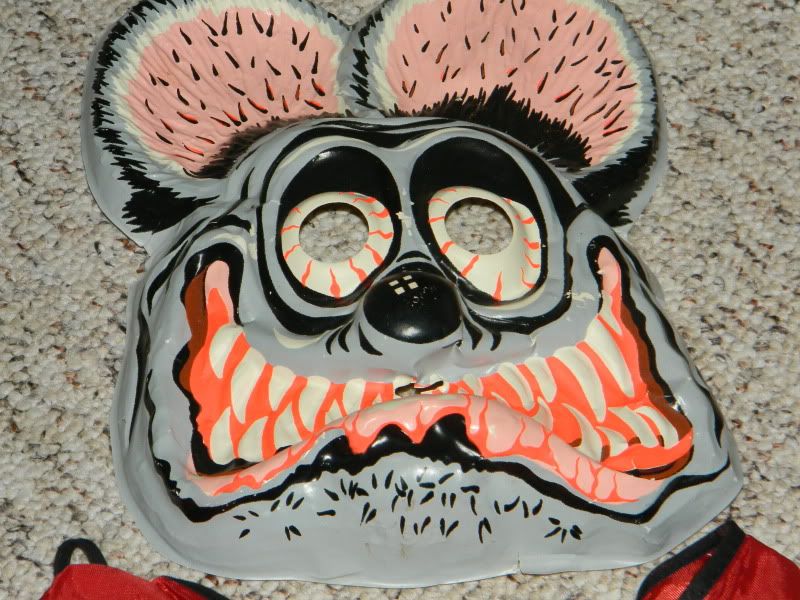 usually people are aware that vintage halloween stuff is collectable and try to ask too much. josh and i tried to mask our excitement (pardon the pun!) and quickly surveyed the situation: there were several boxed halloween costumes stacked on the floor and each had a $25 price tag on them. the woman running the sale in the room with us noticed us walking towards them and said, "yeah, as you can see, most of them are $25 cuz they have their box..." we snatched up rat fink and played it cool.
"how about the loose ones? what do you want for this?" we both knew that vintage rat fink stuff was very collectible, and it looked to be in pretty nice shape despite not having its box. i held my breath.
"how about...ten bucks?"
"yeah, cool, let's get him, he's cute," i told josh. when she wasn't looking we gave each other a wide-eyed look that said "can you believe this???" when we got downstairs to pay another lady said, "so you got the mouse costume, huh?"
the mouse??
i couldn't believe that not one single person running the sale or shopping at the time knew what we had. an old lady sitting behind the table said, "that was mine! i was the rat fink!" apparently it was her costume from when she was a child in the 60s ; )
overall, it was probably the coolest thing we've ever scored junkin. i still can't believe it.
what about you; have you found anything good lately??