i'm going to be completely honest, i've sorta been putting this post off a bit because i knew it was going to be a lot of work and i'm too lazy for all that. this is a (very!) condensed version of our vacation, because i took a ridiculous amount of photos and there was no way i could put them all up without making your computer explode just trying to load the page. so here is a sampling of the highlights from our honeymoon. enjoy!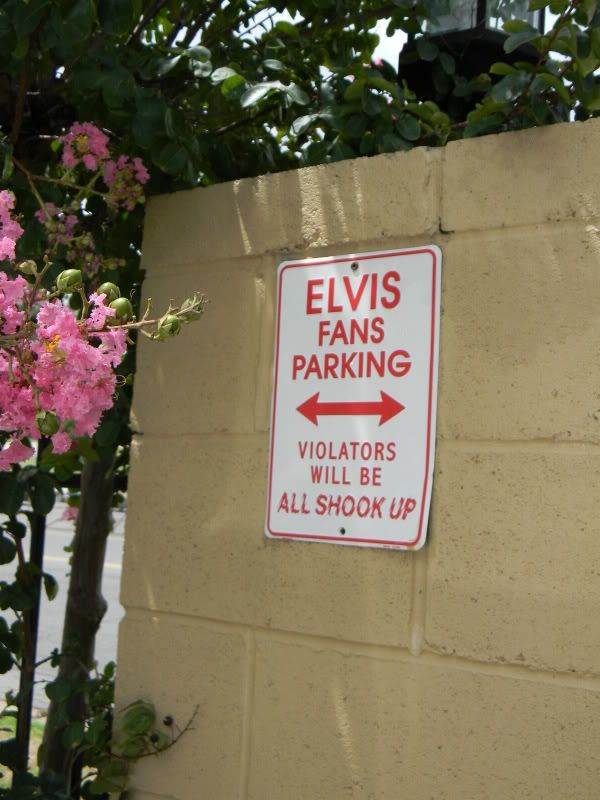 the sign in the parking lot of our hotel. ha!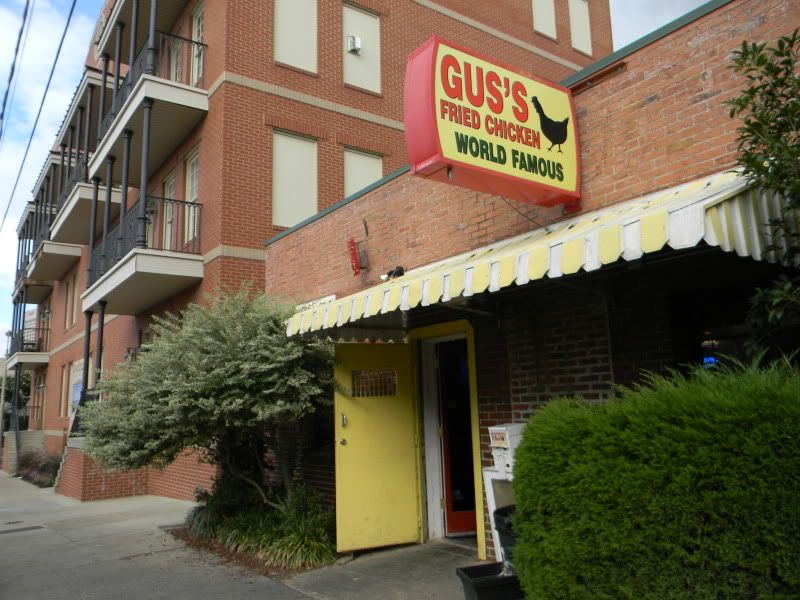 one of our first stops, and our favorite thing we ate while in memphis: gus's fried chicken!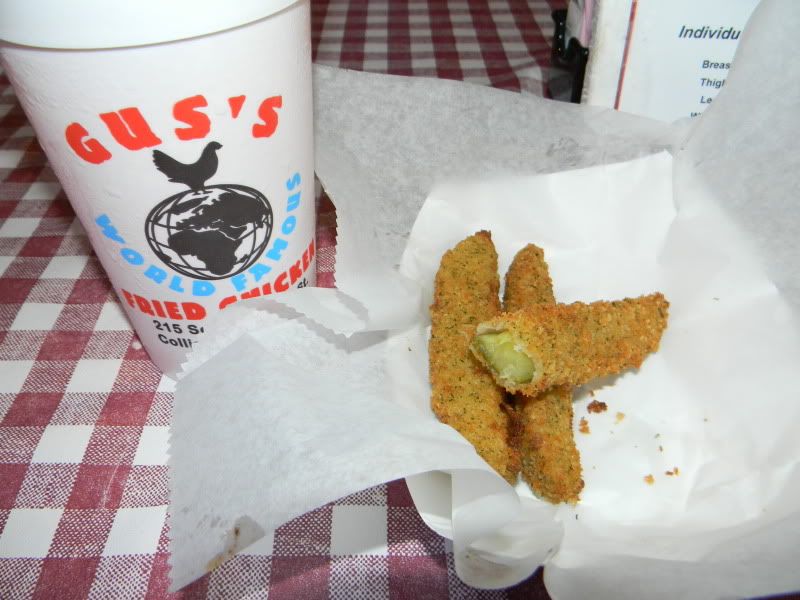 fried pickles at gus's!
YUM!
this was josh's first experience with gus's and it did not disappoint!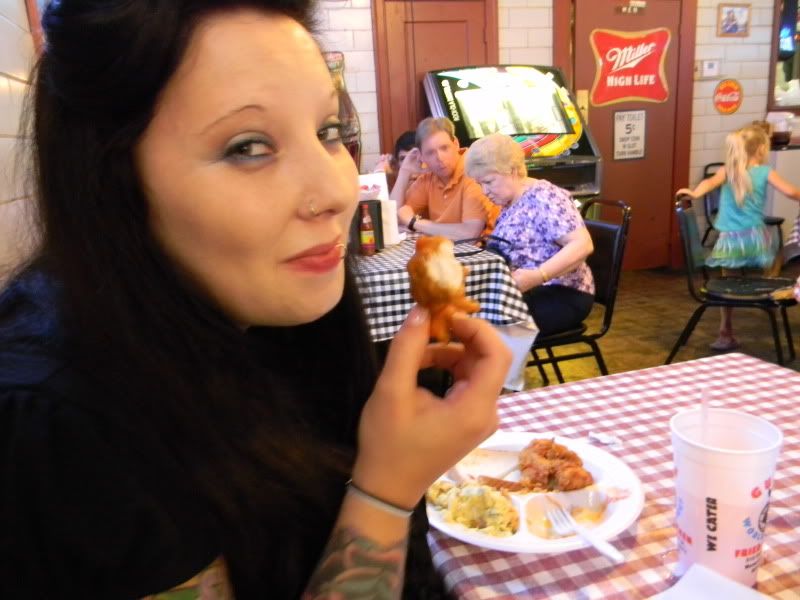 an old favorite i've been waiting for!
the lorraine hotel, then: the site of mlk, jr's assassination
the lorraine hotel, now: civil rights museum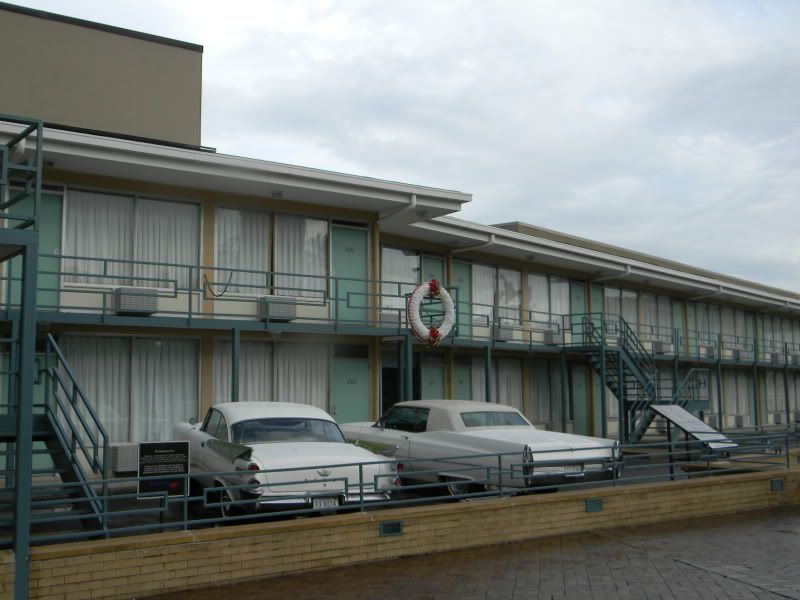 the wreath marks the spot where mlk, jr. was shot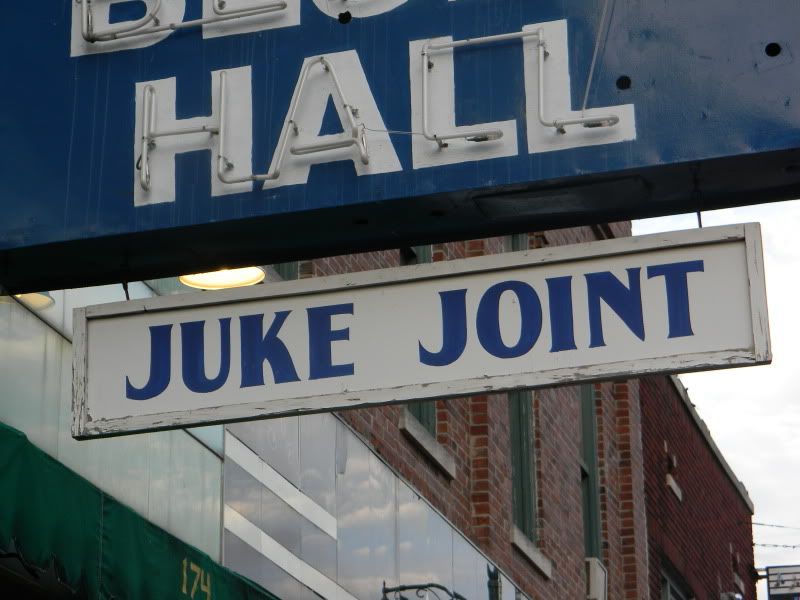 beale street has lots of great signs, including this one!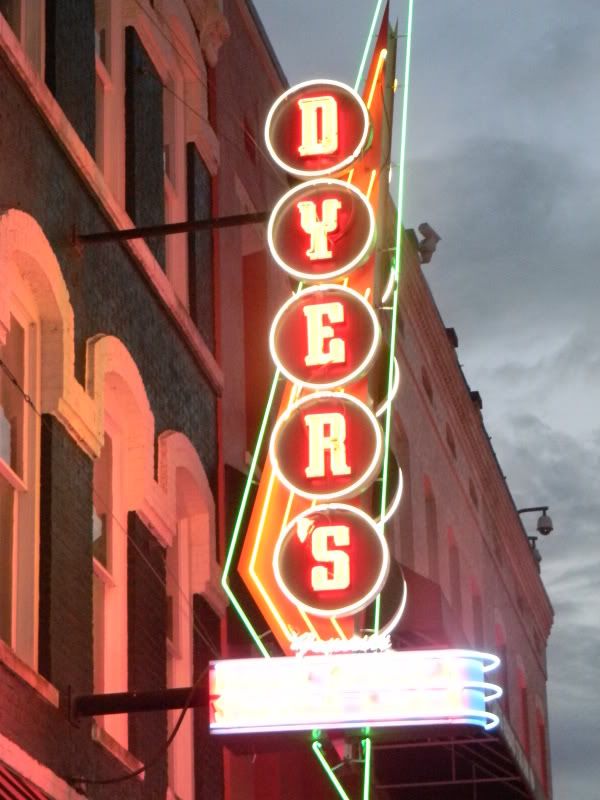 dyers burgers on beale street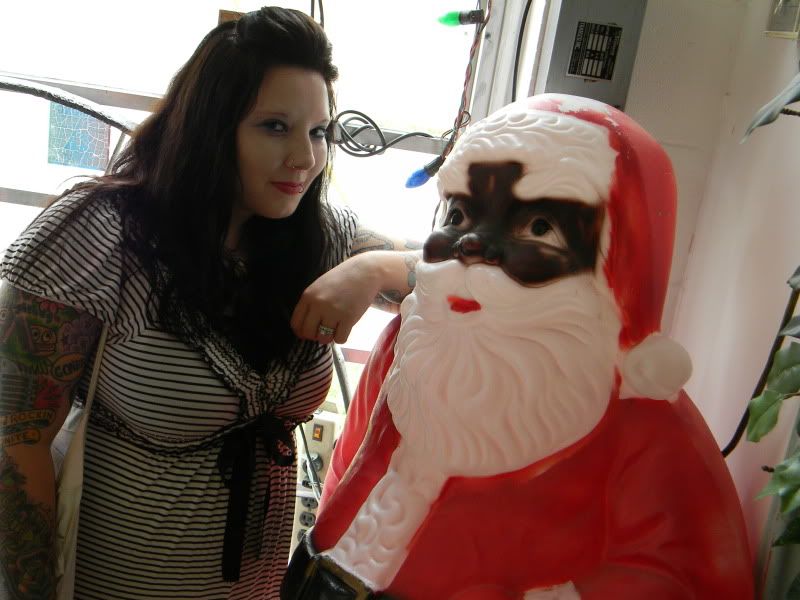 antique store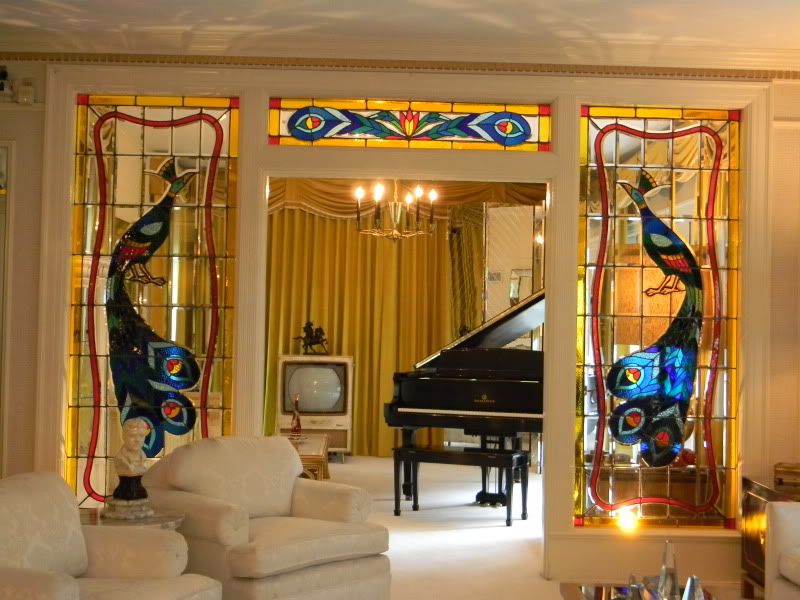 i love the peacock stained glass in graceland's living room!
this was my third trip to graceland, and i never noticed the pink and purple tiled bathroom in his mother's room, or the poodle wallpaper! so great
the stairs leading to the mysterious forbidden floor where elvis's bedroom was (and where he died)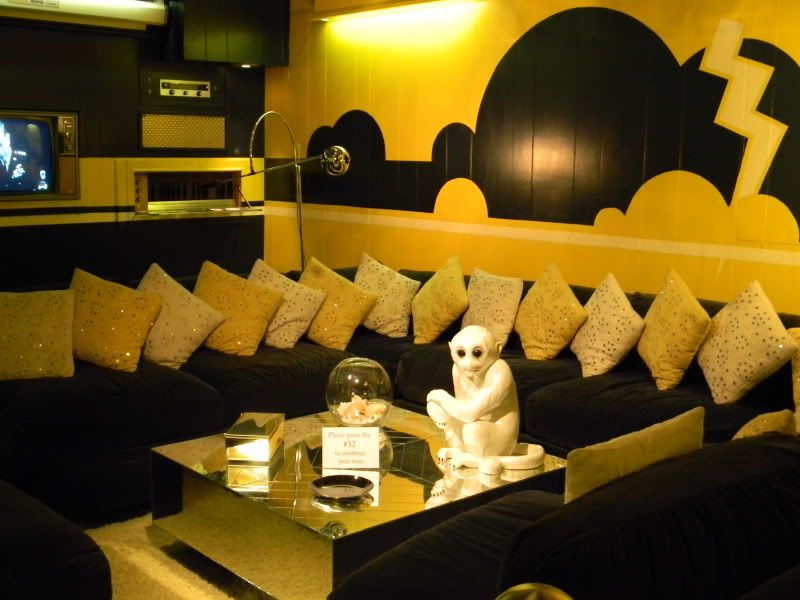 i love this tacky tv/bar room in the basement!
speaking of tacky, the fabric on the ceiling of the billiards room really makes a statement...what that statement is, I'M NOT TOO SURE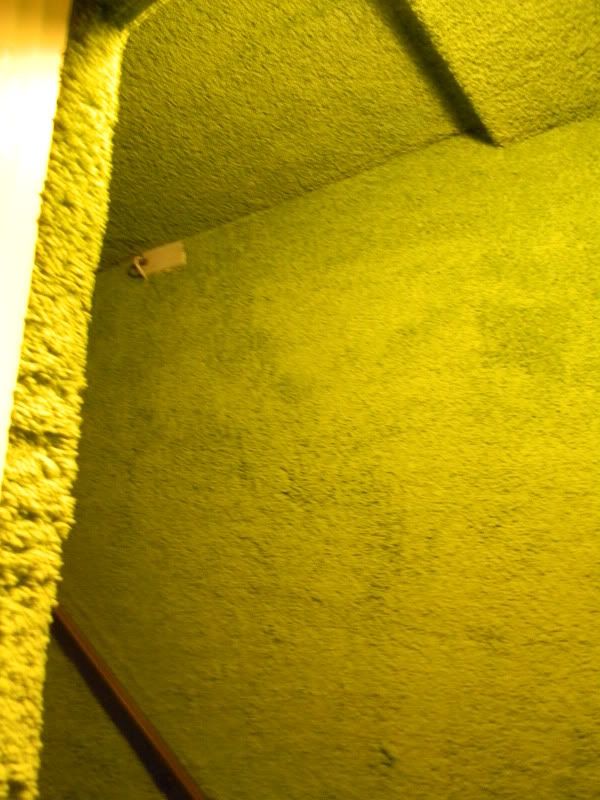 the staircase leading up into the jungle room is covered floor to ceiling in lime green shag carpeting!
the infamous jungle room
TCB at the bottom of elvis's grave marker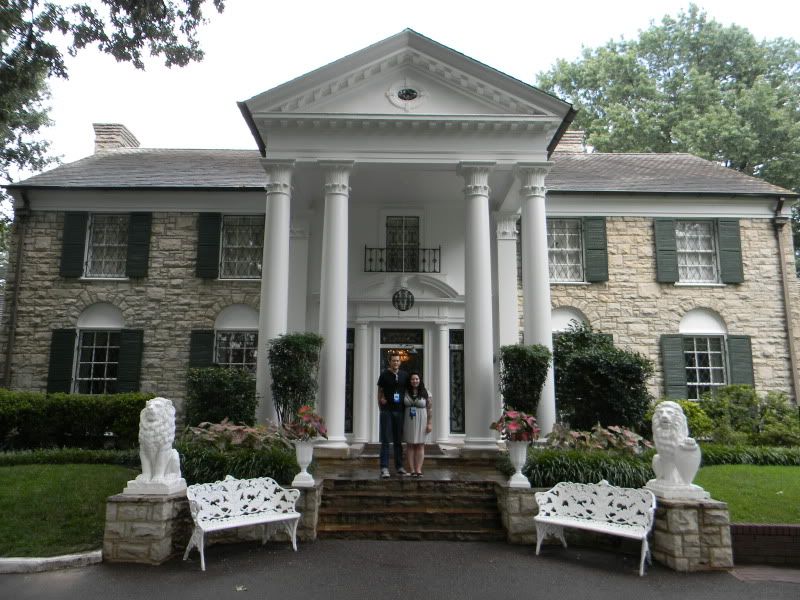 when the workers heard we were there on our honeymoon, they actually stopped the tours long enough so that we could take some photos on graceland's front steps!
us at graceland!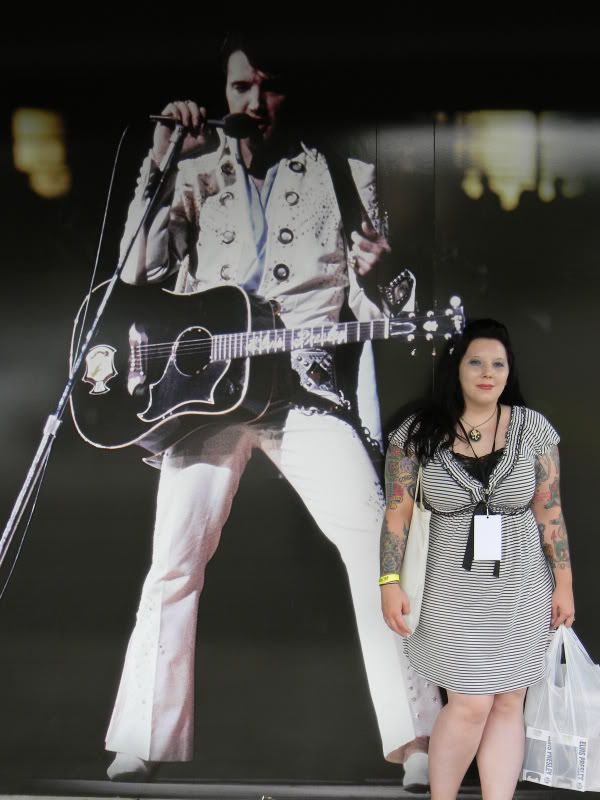 giant elvis - just the way i like it
at night graceland is lit up with all these multicolor lights all over the grounds...it's beautiful!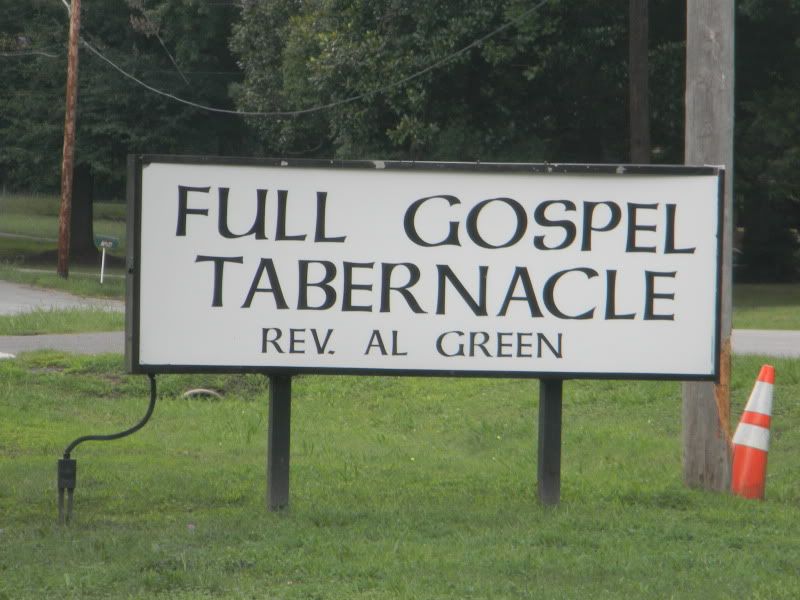 we tried to go see al green preaching to his congregation, but he wasn't there...i'm 0-2 on that one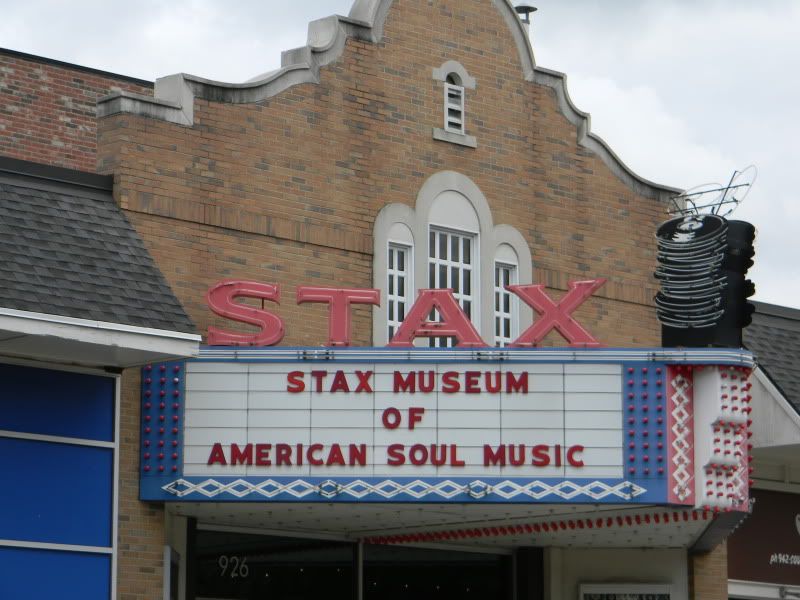 stax museum! home of stax records and some of the best soul sounds to come out of the 1960s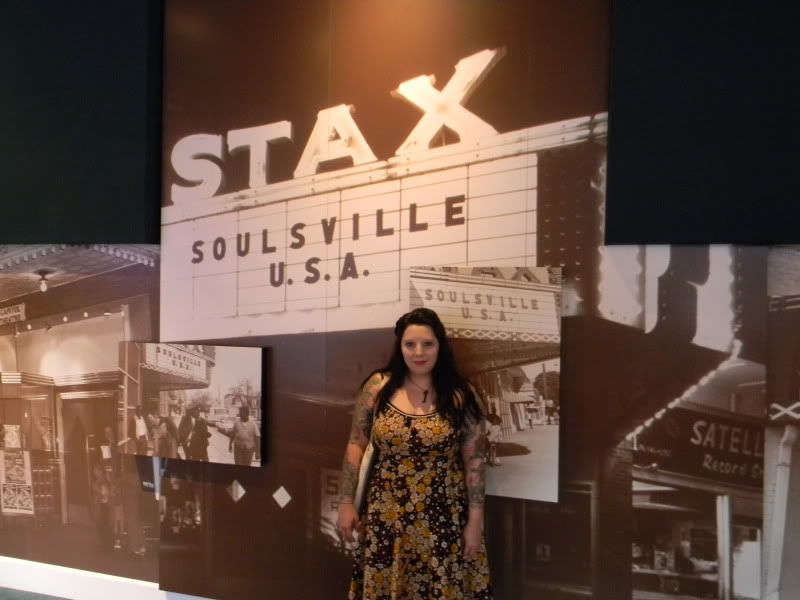 SOULSVILLE USA
case of otis redding memorabilia...he's one of my all-time favorites!
the organ that was used to record "green onions" by booker t. and the mg's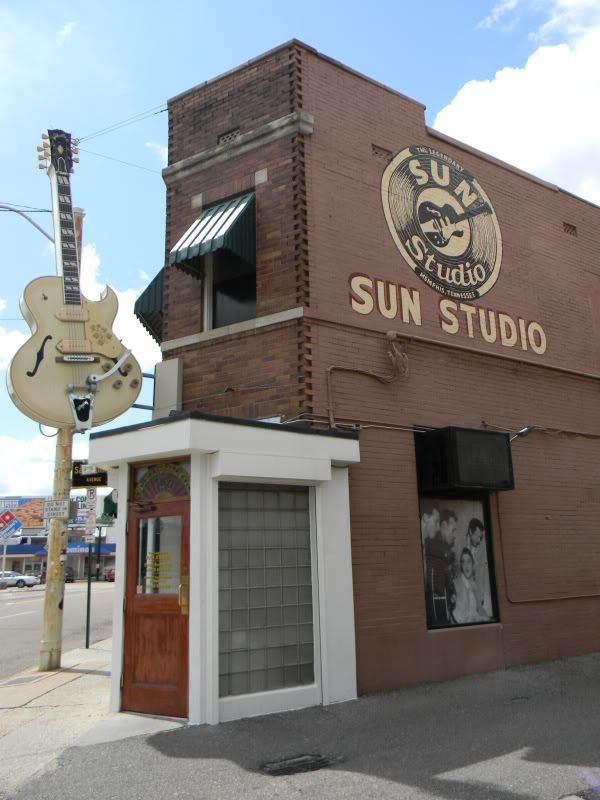 sun studios! the beginning for such influential artists as elvis, johnny cash, jerry lee lewis, carl perkins, roy orbison and more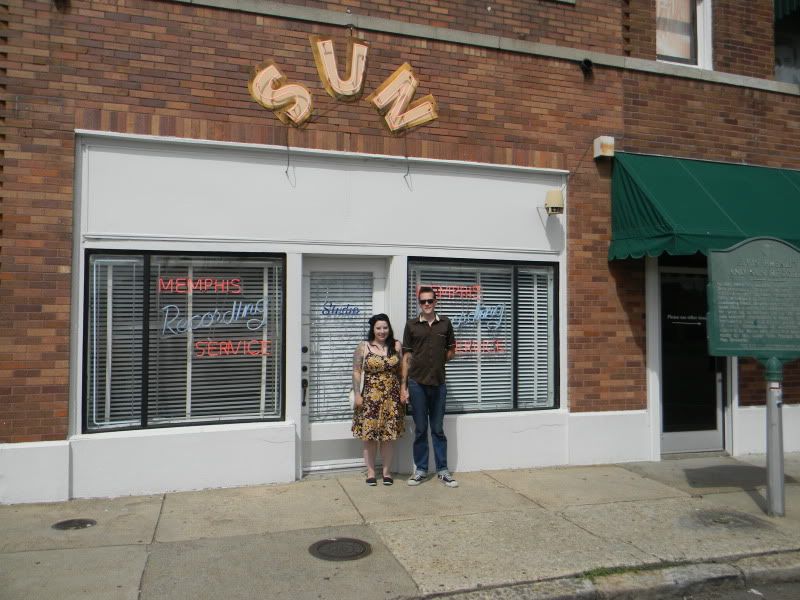 outside sun studios
the original "memphis recording service" neon that hung in the window
the actual microphone elvis used to cut his first single ("that's alrite")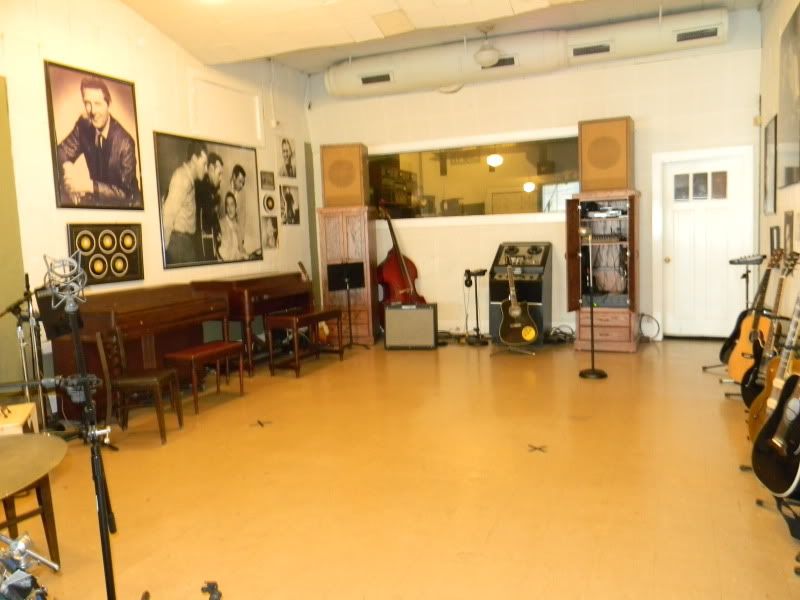 the inside of sun studios where songs like "great balls of fire" and "i walk the line" were recorded. the microphone marks the actual spot where elvis stood to record his first single, and the two x's on the floor mark the spots where his bandmates bill black and scotty moore stood
ike turner's first piano at the rock and soul museum
ike's piano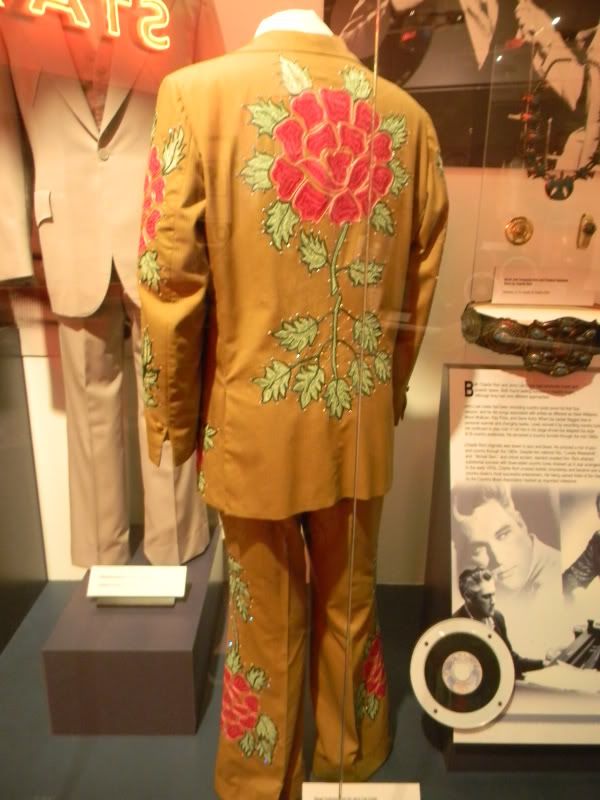 an outfit worn by jerry lee "the killer" lewis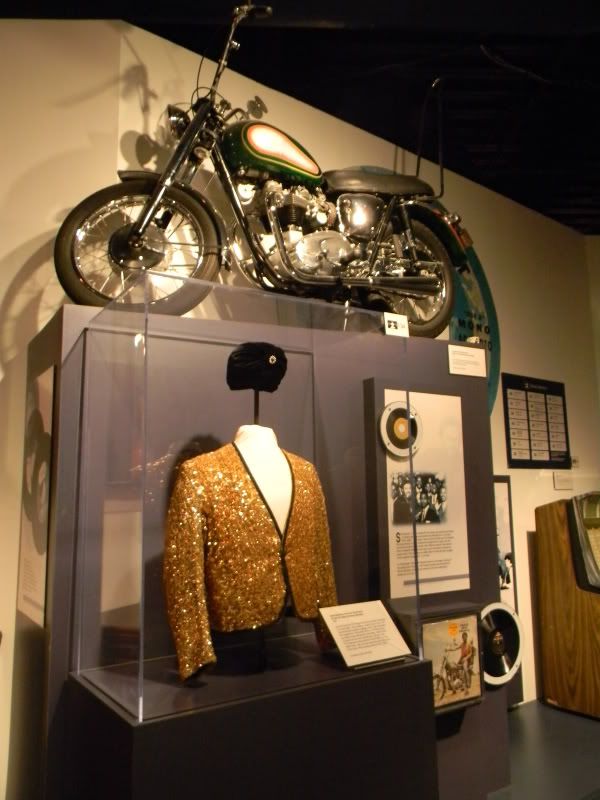 sam the sham's motorcycle, turban and coat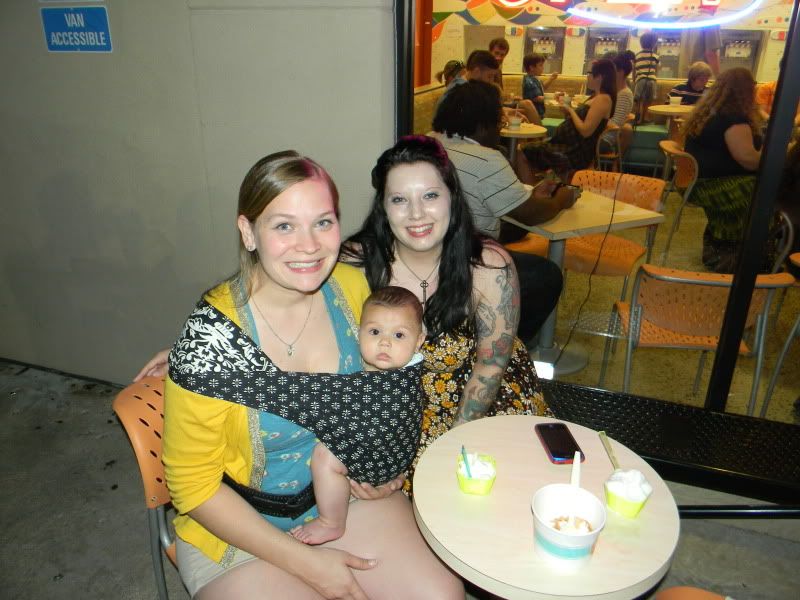 while in memphis i got the chance to meet my online friend dara, who i have known since we became friends on DIARYLAND about 12 years ago! we stayed in contact through all these blogs and it was sooooo great to finally meet in person :)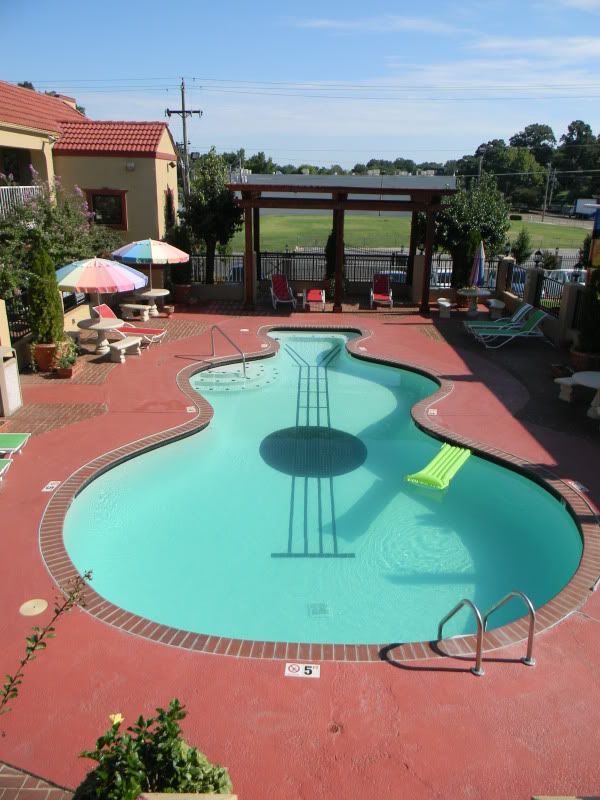 here's a shot of the amazing pool at our hotel...one of the reasons i like to stay there :)
this was the church elvis attended as a child in tupelo, mississippi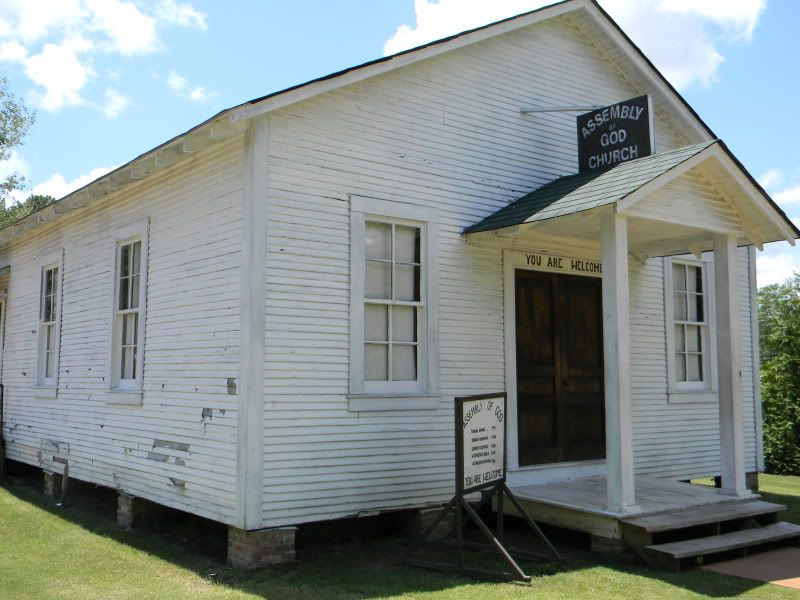 elvis's boyhood church in tupelo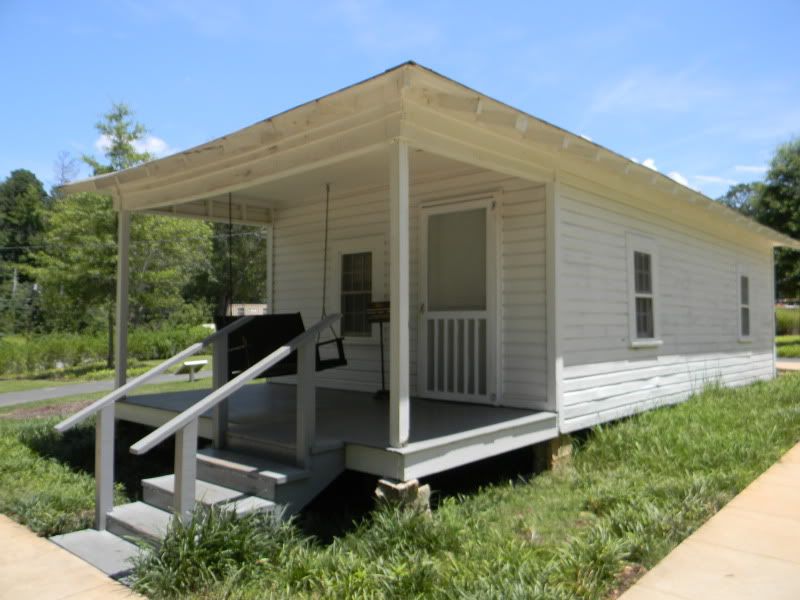 the house in tupelo, mississippi where elvis was born. it's only two rooms, a living quarter and a kitchen -- humble beginnings, indeed
the room where elvis was born
the kitchen area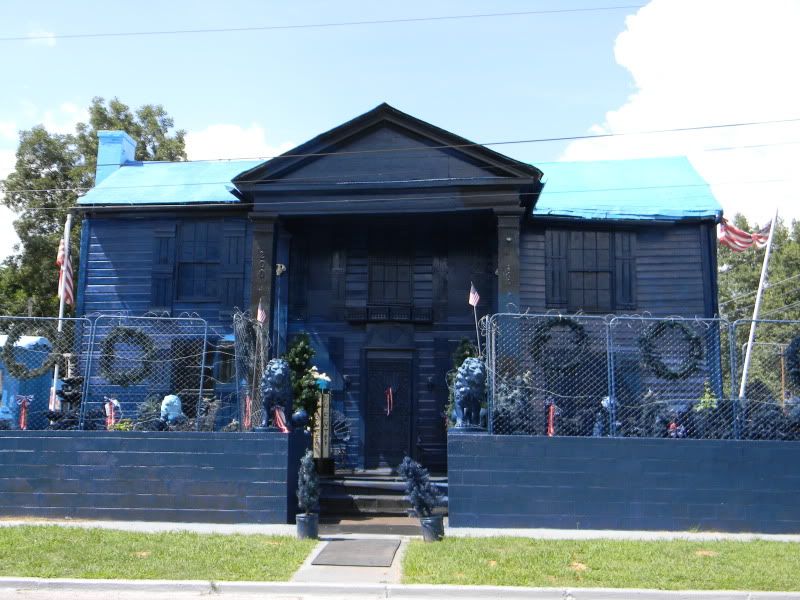 we made a stop at "graceland, too"...a sort of roadside attraction that is definitely not for the faint of heart. you can google it to find a more in depth history, but be warned that the owner paul likes to smack you when you aren't paying attention to him, yell "YO!" over and over until you do, and make really offensive jokes, especially to the ladies (for example:"when was the last time you were at the airport? did you have to check those titties with the luggage?!?" and it only goes downhill from there)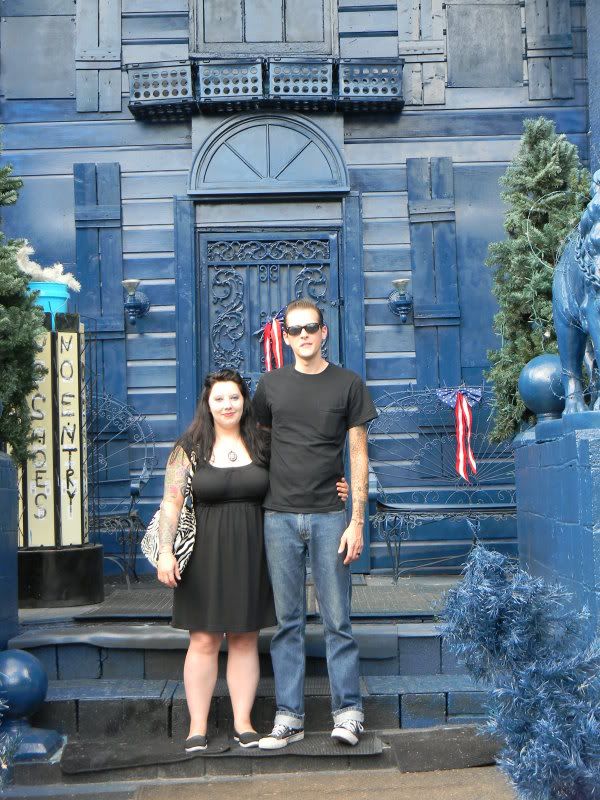 us in front of graceland, too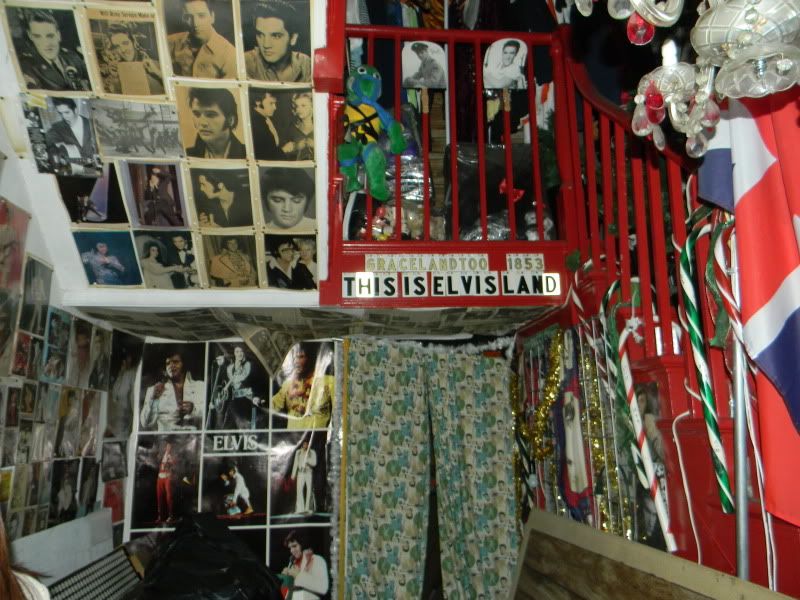 paul's home is one part elvis shrine, one part museum, ALL PARTS CRAZY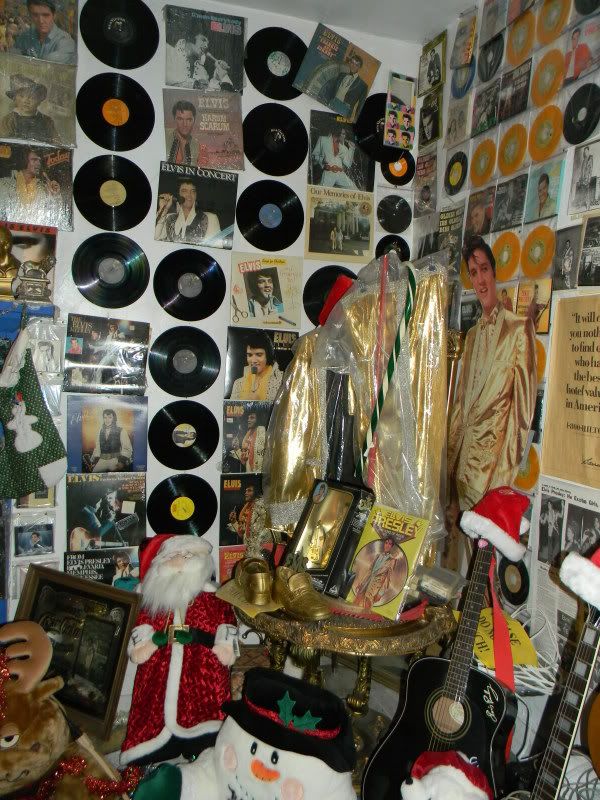 you really have to see it to believe it...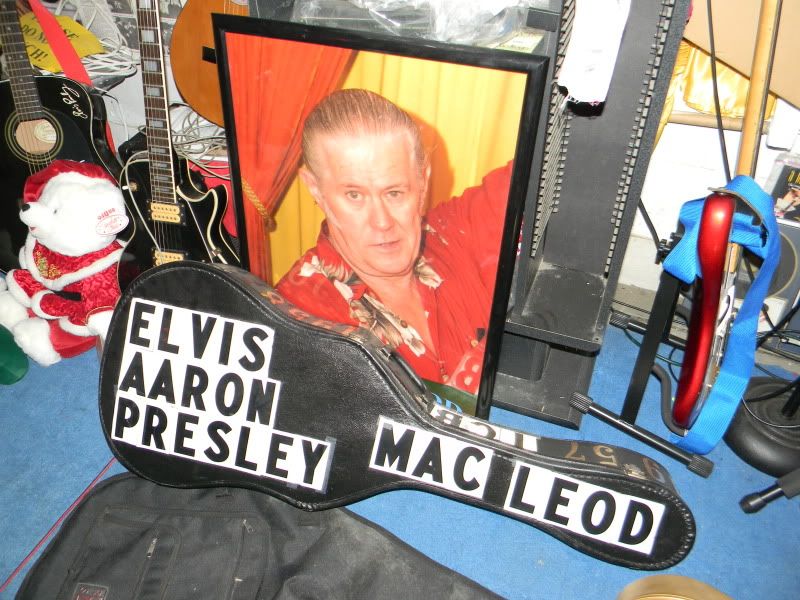 and you really have to experience paul for yourself (note: that guitar case apparently belongs to his son, who paul named "elvis aaron presley macleod"...i wish i was kiding)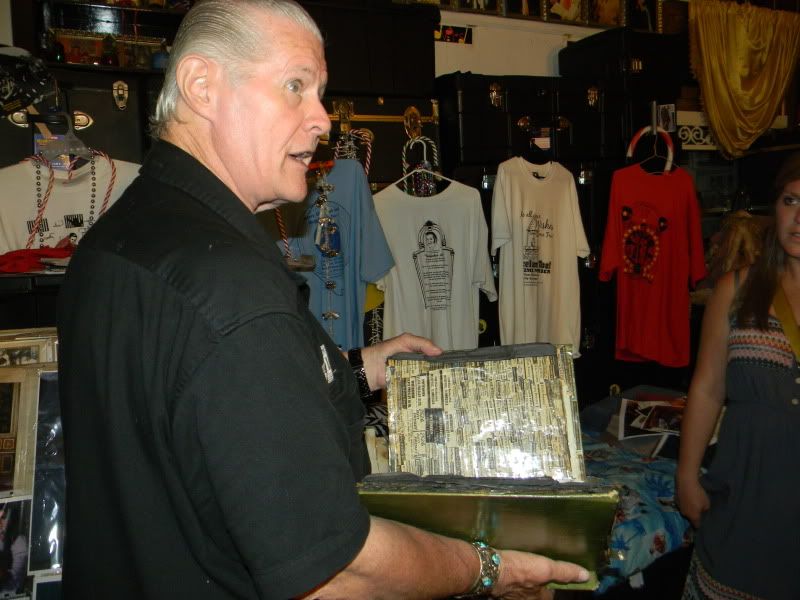 here is a photo of paul, holding a scrap book where he pasted the name "elvis presley" out of everything he's ever cut it from
inside graceland, too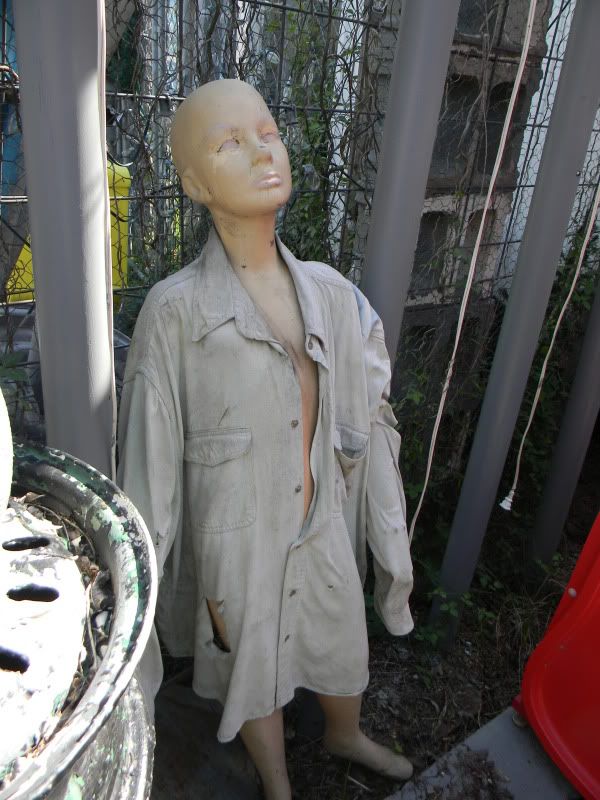 to say paul is a little strange...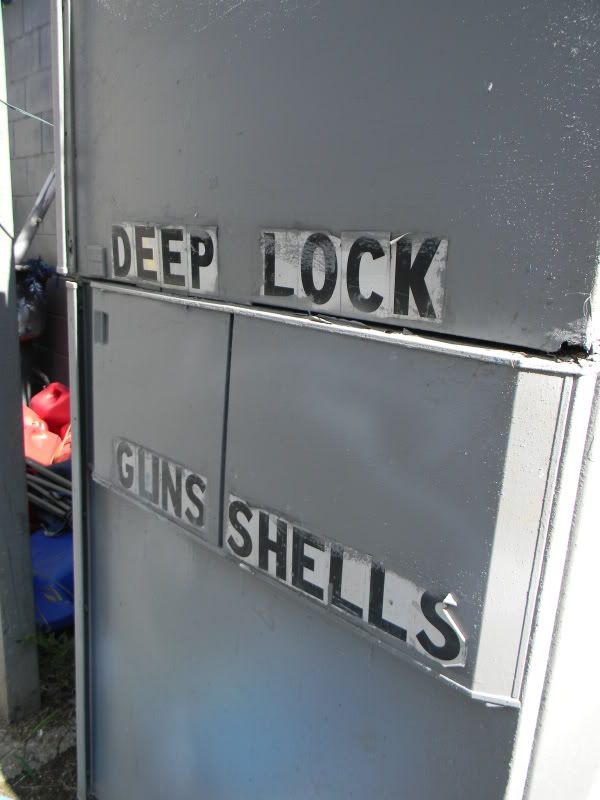 ...is quite...
...the understatement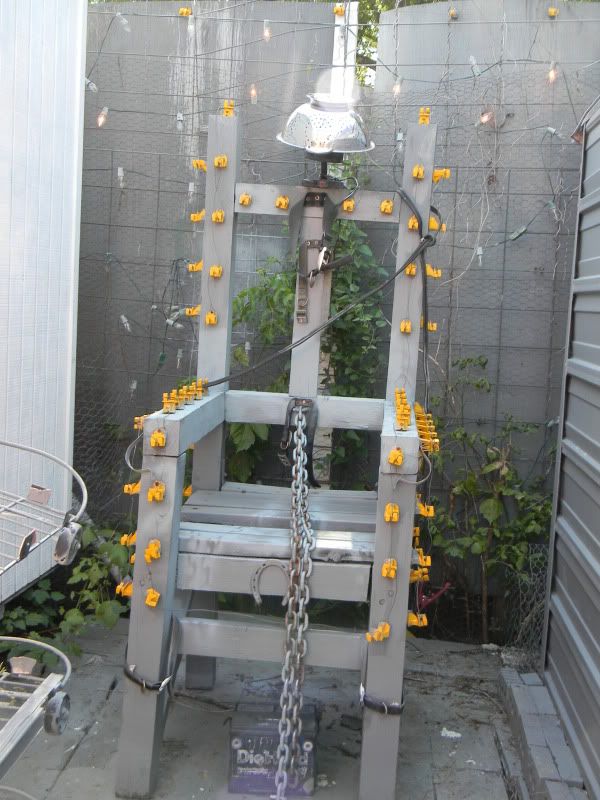 this is his tribute to the movie "jailhouse rock" and it is an electric chair hooked up to a car battery sitting in his backyard
the house that jerry lee lewis and his cousin-wife myra bought after they got married (trivia: their son also drowned in the pool in the backyard)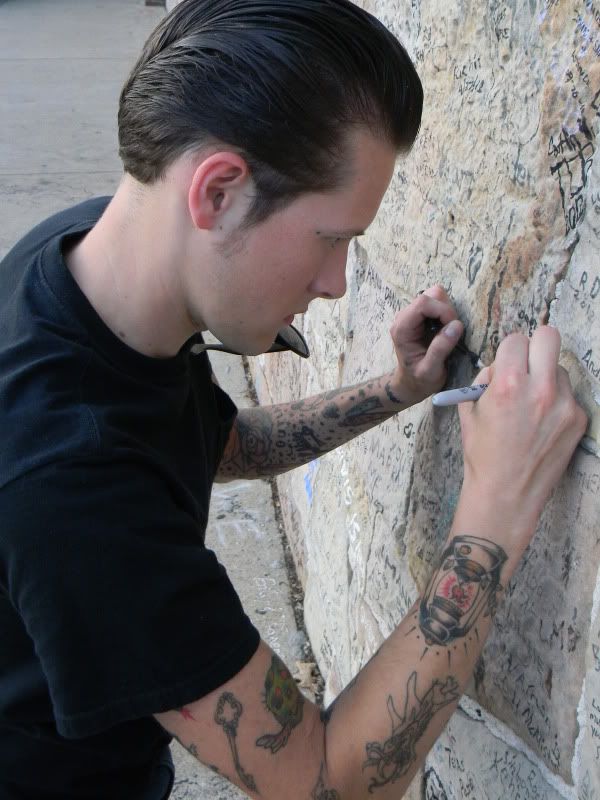 spending some time at the wall of love outside of graceland
wall of love, graceland
wall of love, graceland
this is one of my favorite places to be in memphis. i like to walk over to the wall at dusk and just spend some time...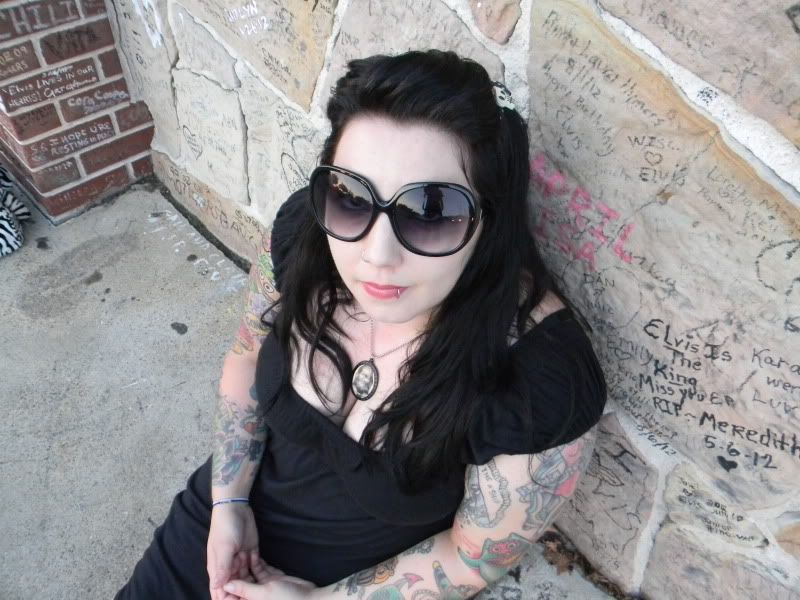 it's kind of my version of a religious experience :)
outside the gates of graceland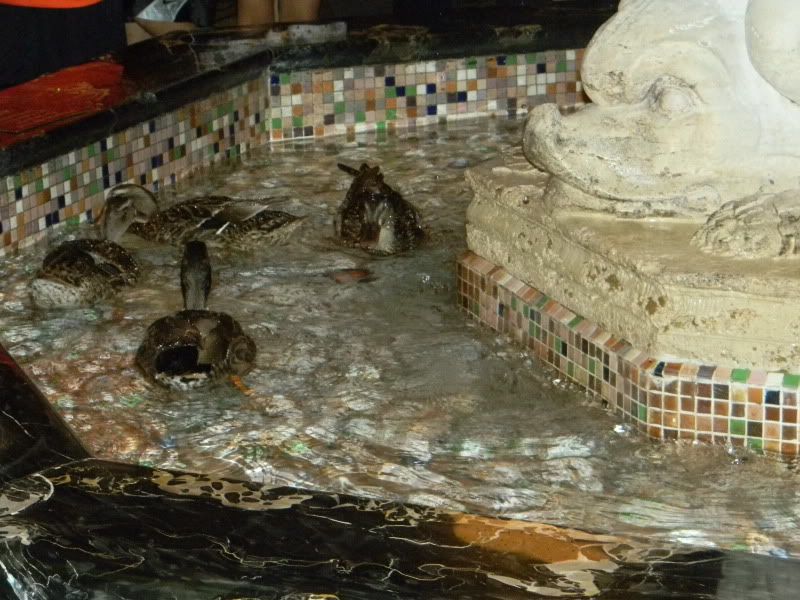 we went to see the peabody ducks (another thing you should google if you aren't familiar) but they ran down the red carpet so fast i didn't manage any good photos. here they are sitting in their fountain, though
the arcade restaurant was a neat little spot suggested to me by rae at
say it ain't so
. supposedly elvis used to eat here, and they filmed quite a few movies here as well ("i walk the line," "mystery train," "great balls of fire," etc)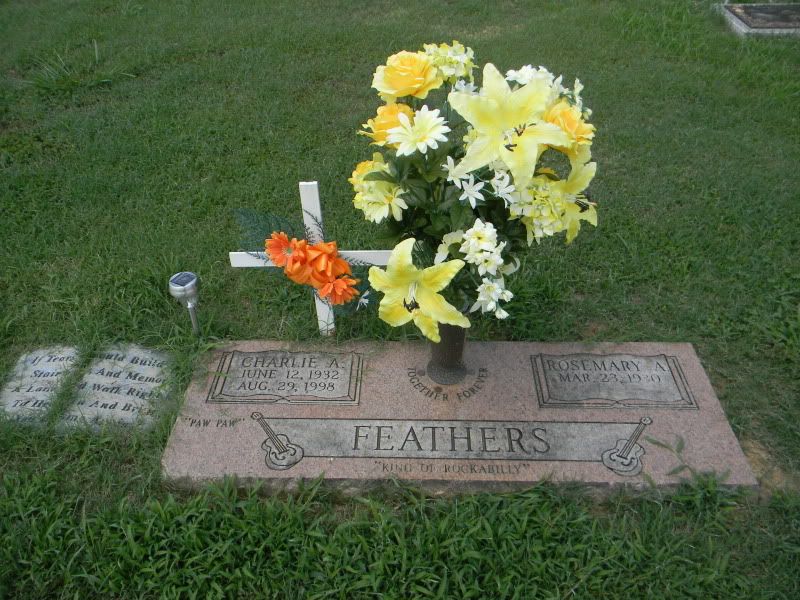 we went on an adventure to find the grave of charlie "king of rockabilly" feathers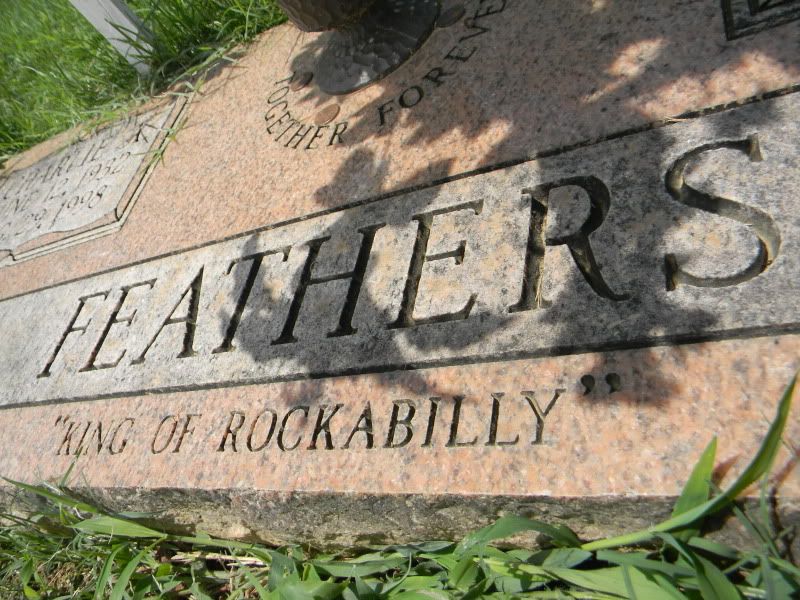 too bad we never got the chance to see him while he was still alive!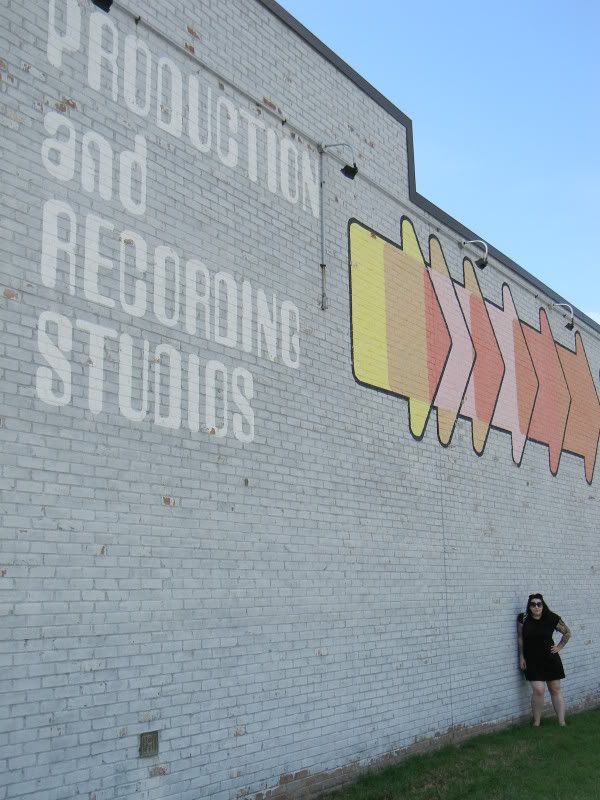 outside the stax museum
the pink palace is memphis's natural history museum, and they had a great collection of bones and taxidermy. look at this ostrich skeleton next to a hummingbird!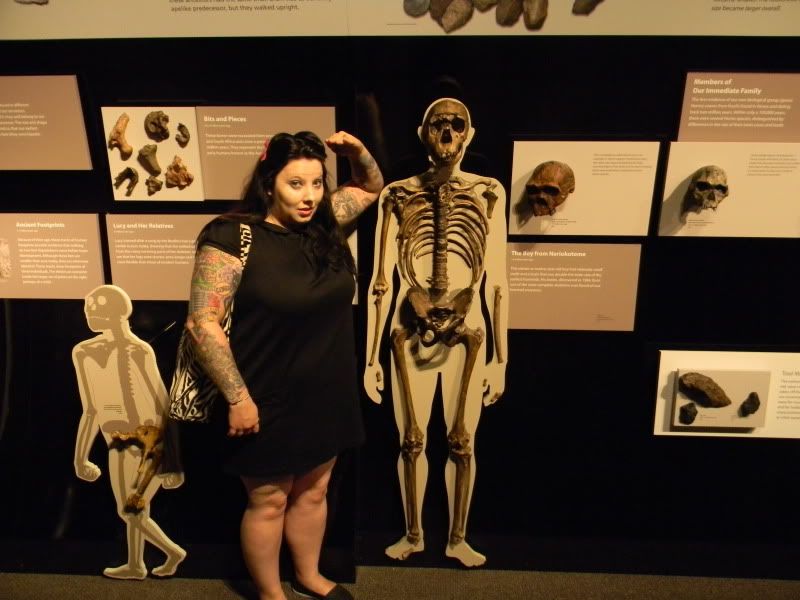 hmph.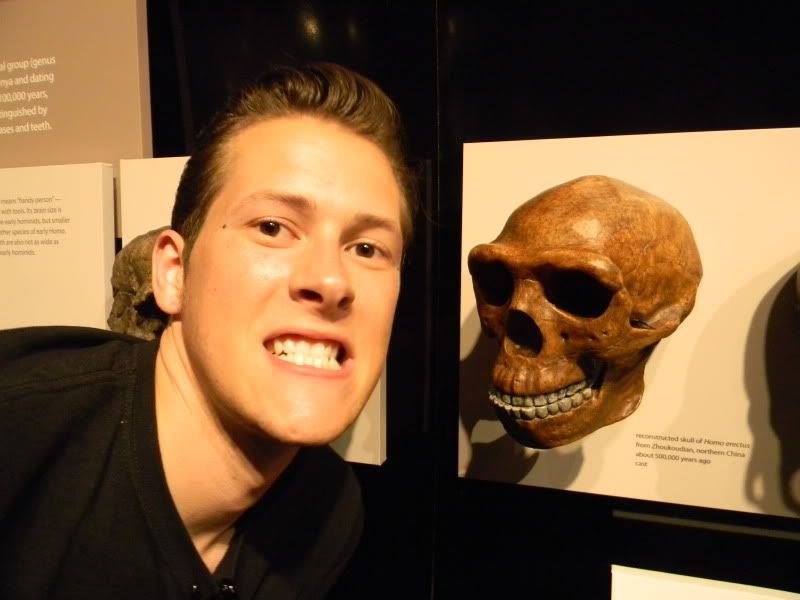 nice chompers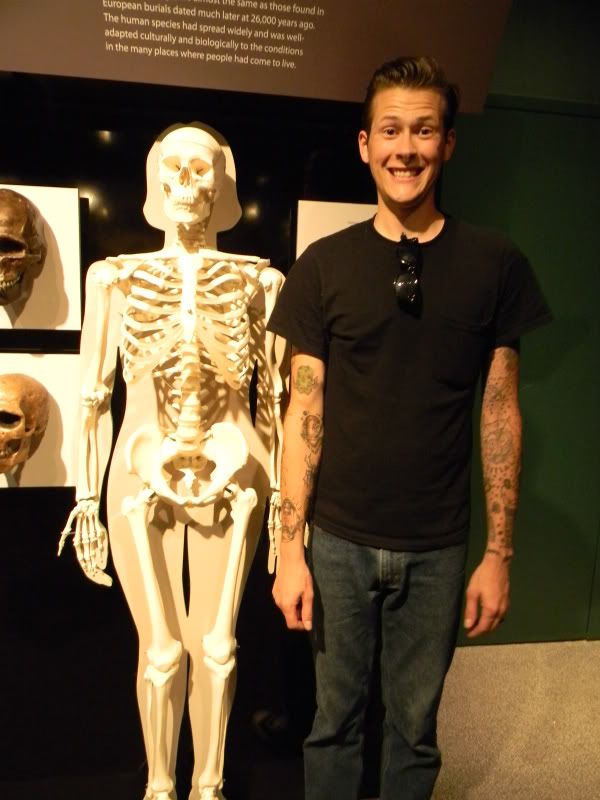 tall and proud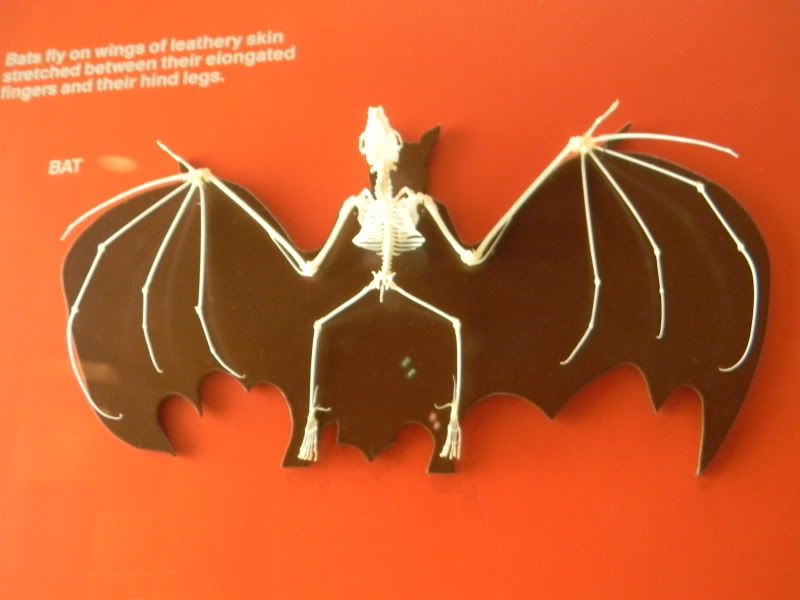 neat!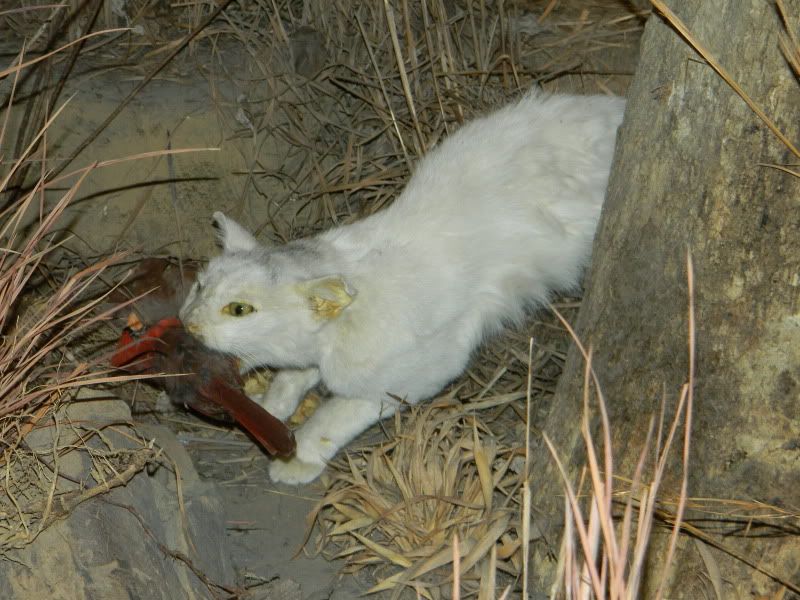 that's an angry-looking cat!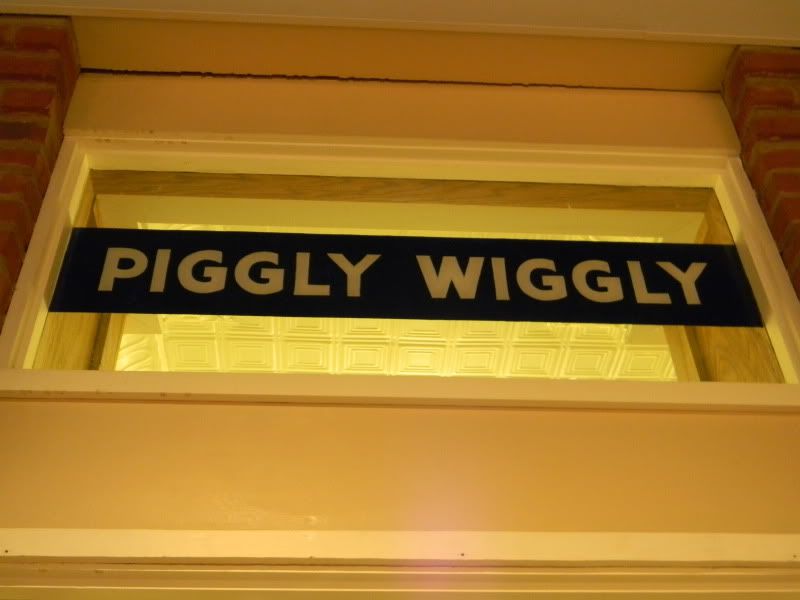 inside the museum there was a mock piggly wiggly (since the founder is from memphis and this was the first grocery chain, its historic stuff, ya dig?)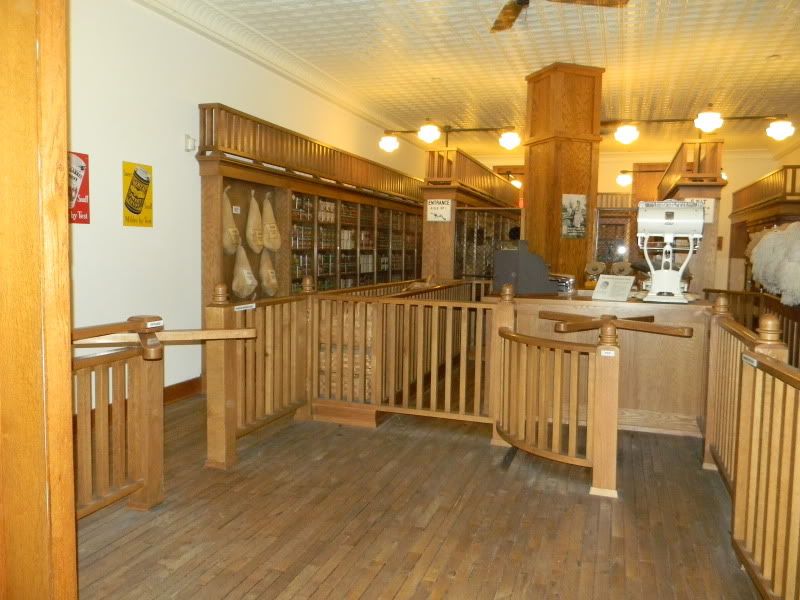 it was pretty neat to walk through...i loved a lot of the old labels and products!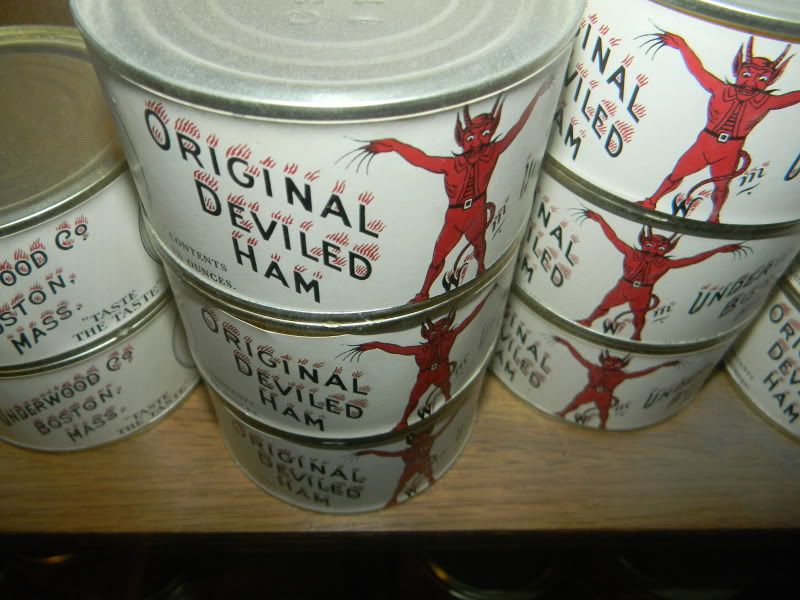 now THAT'S great!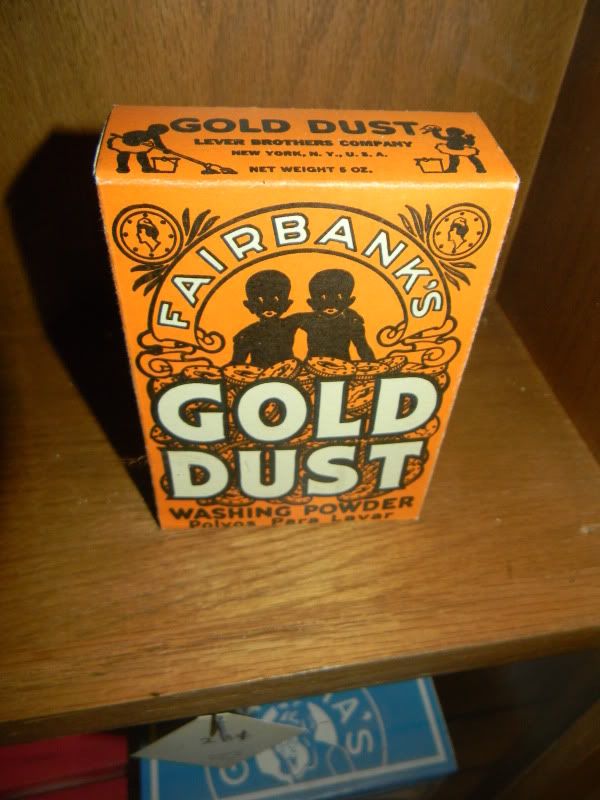 yep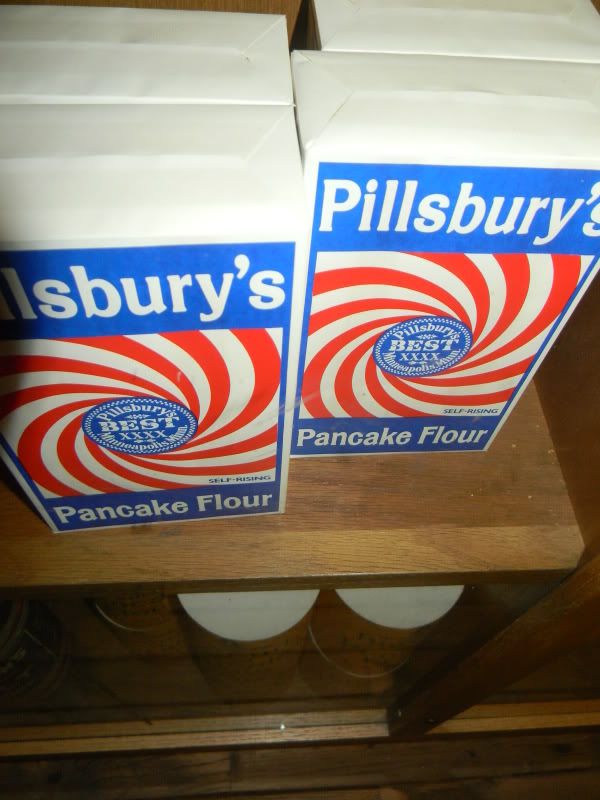 great logo!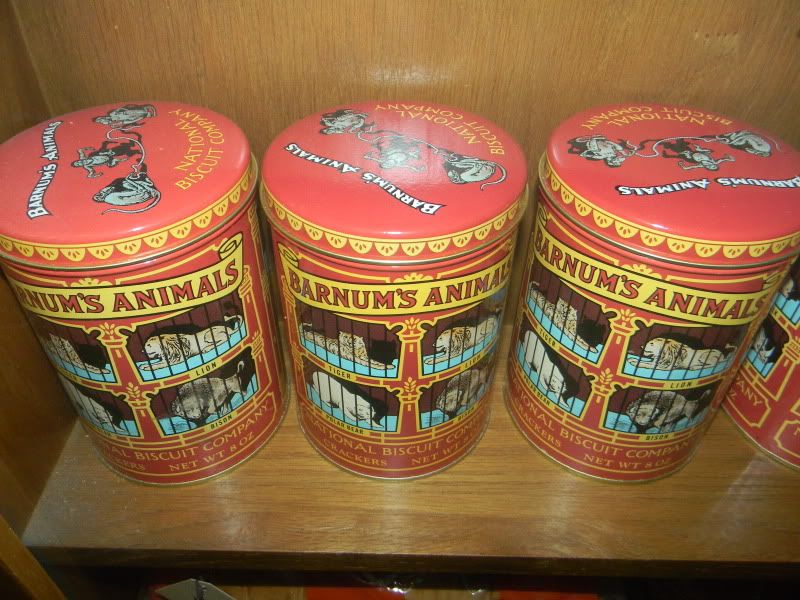 so cute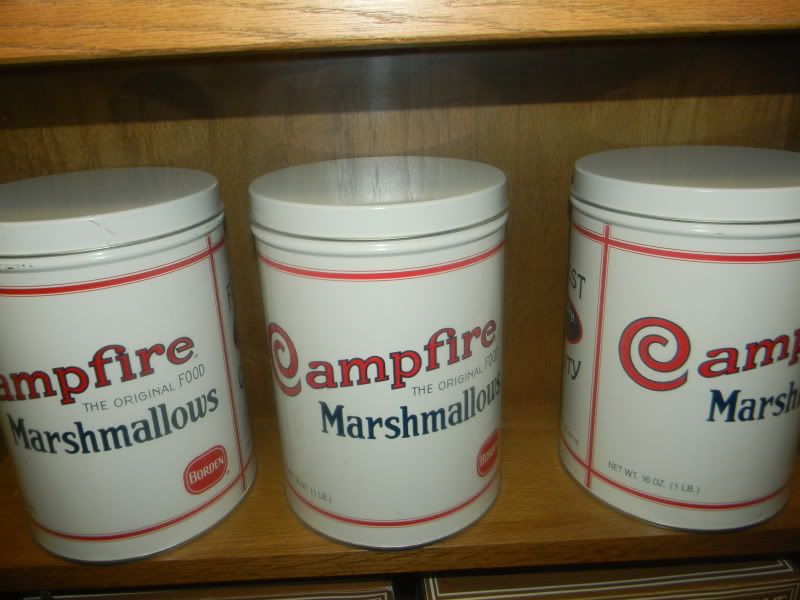 i really love this for some reason, the text and the logo
a funny ad on the wall in the mock pharmacy/soda fountain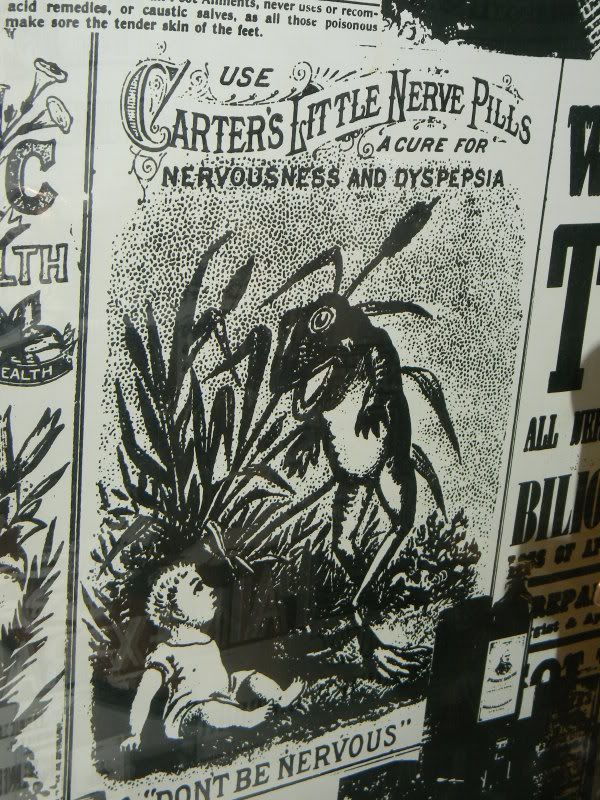 another funny ad at the pharmacy...what kid WOULDN'T be nervous around that giant menacing frog???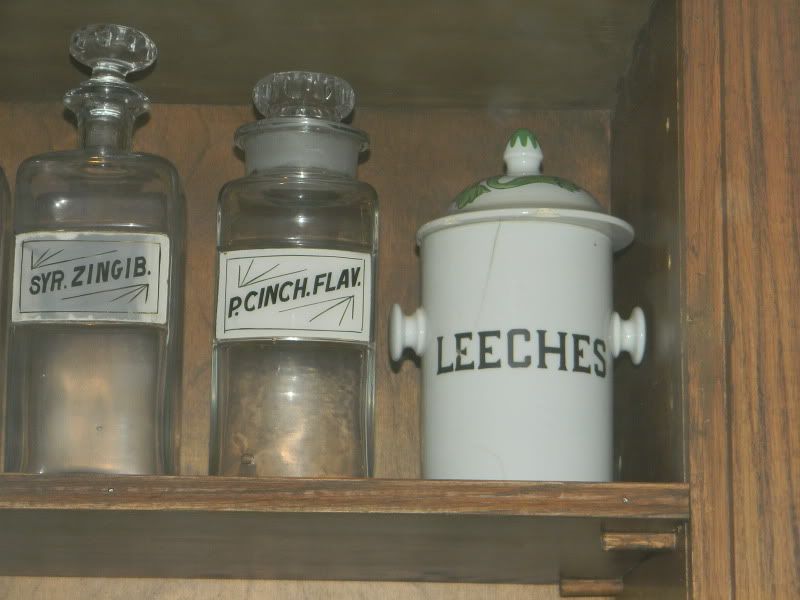 a jar of leeches at the pharmacy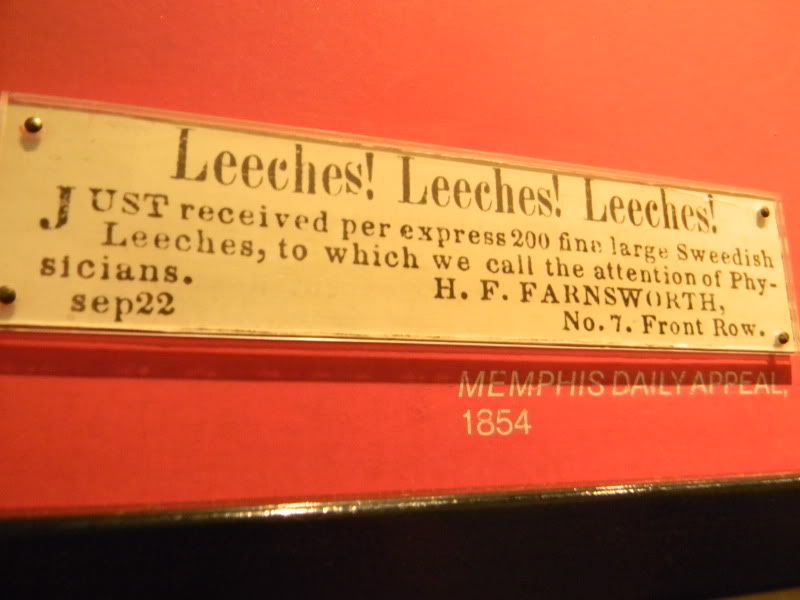 ad for leeches...so glad THAT medical practice is defunct! at least...i hope it is?!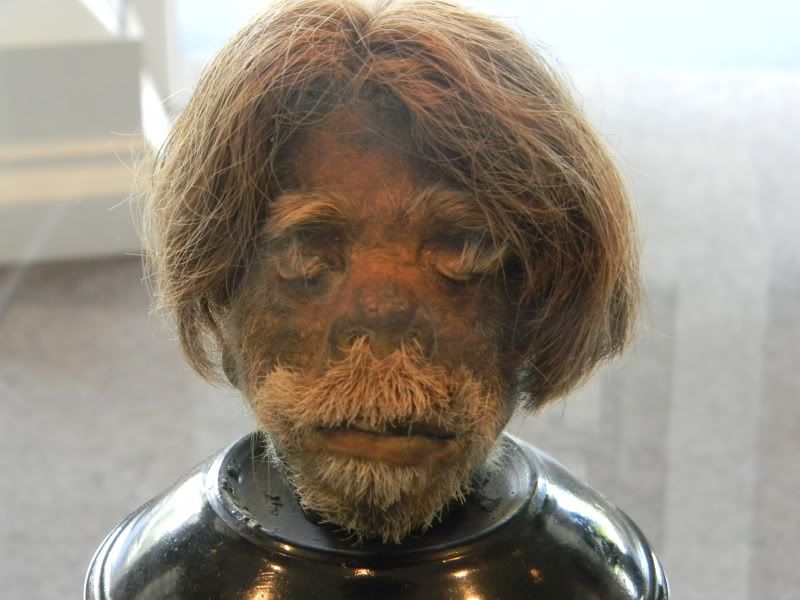 a shrunken head for good measure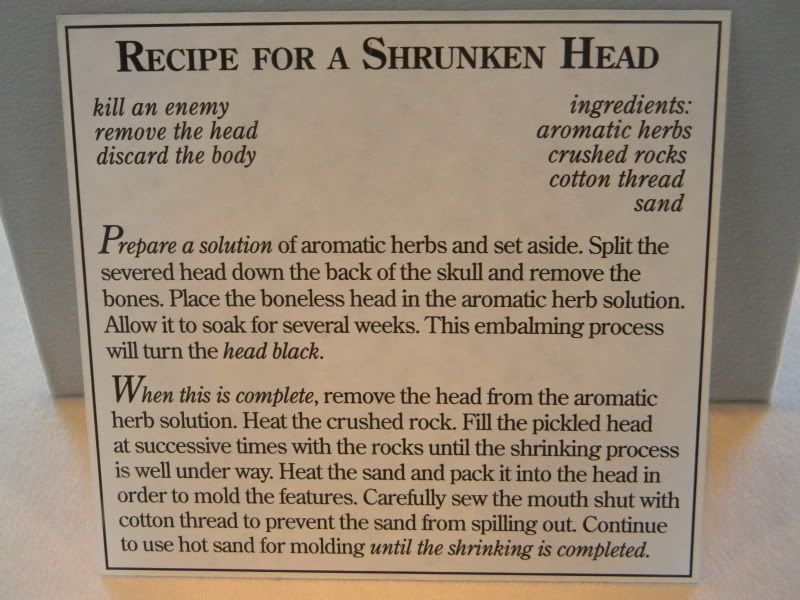 "recipe for a shrunken head"
we also went in a place called house of mews, which is a cat rescue/adoption agency. there were 88 cats running loose when we stopped in there, and even more in cages! it was kind of my heaven to be surrounded by them
MORE cats!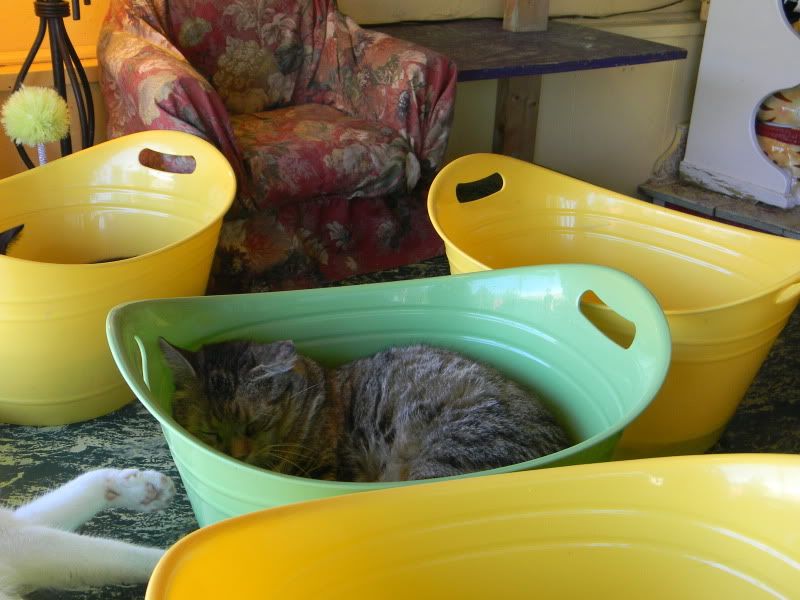 even cats in BUCKETS! so many CATS!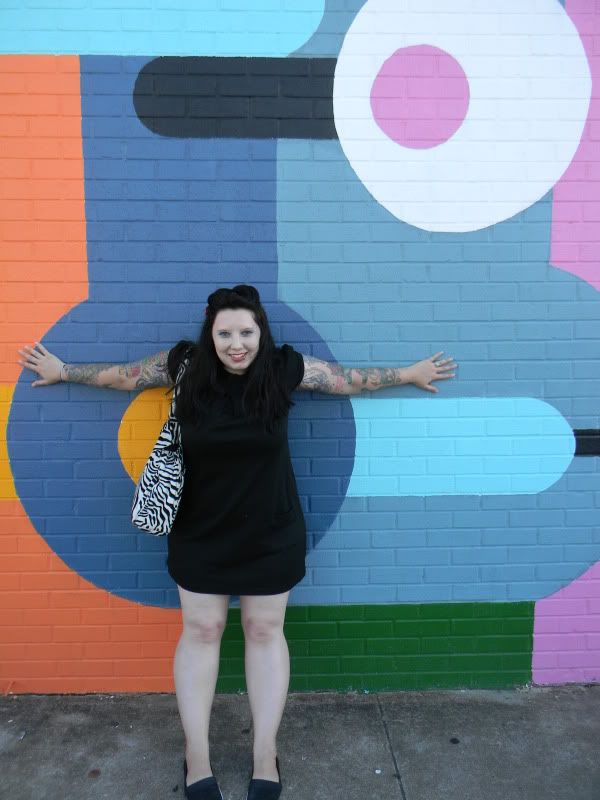 just me, goofin in memphis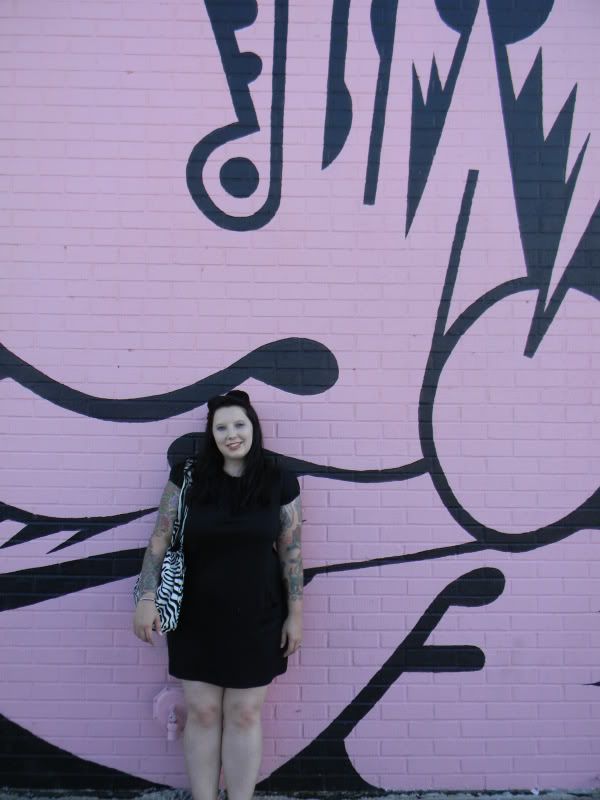 (still)
YEAH!
one of my favorite record stores and a great label, goner!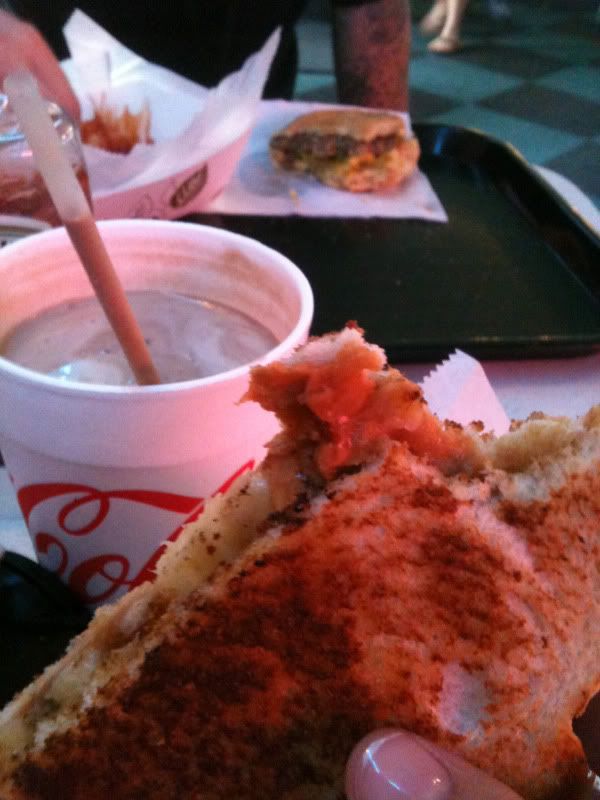 a peanut butter and banana sandwich for good measure at rockabilly's diner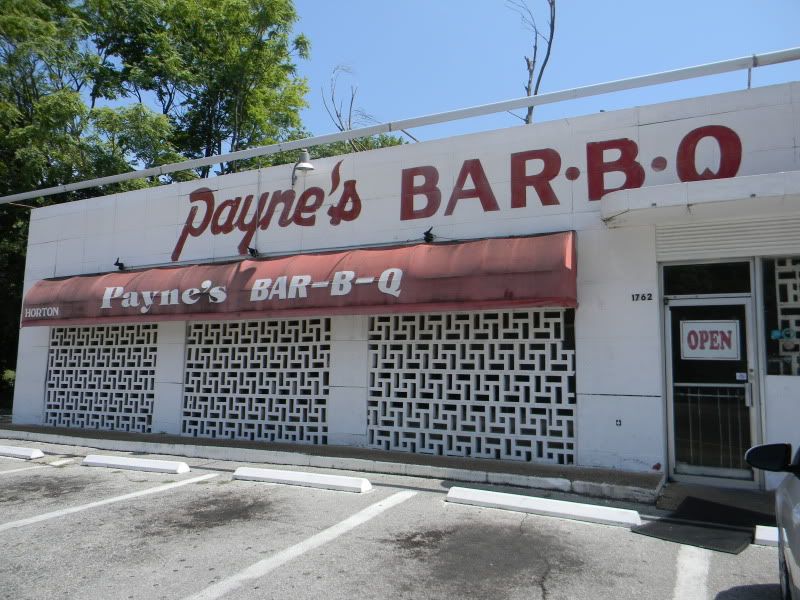 and we ended our trip with some payne's bbq for breakfast, cuz that's how we do.
i don't know how i managed to not photograph this, but josh also ate alligator nachos and that was a highlight for me just to watch it happen. i declined to partake.
we brought pack a bunch of souvenirs including records, tshirts and more. but here is some WACKY stuff we just couldn't live without!: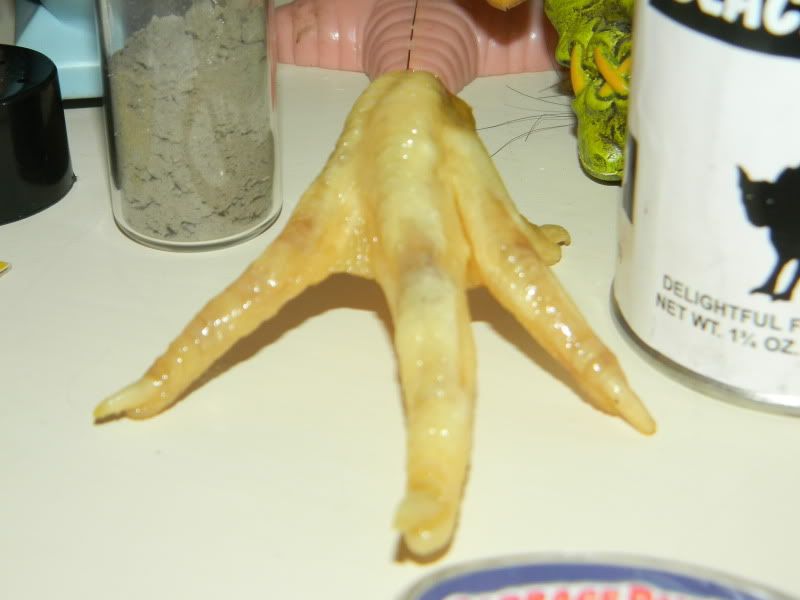 a chicken foot (?!) josh brought home
this black cat incense from the "voodoo" section of a schwab's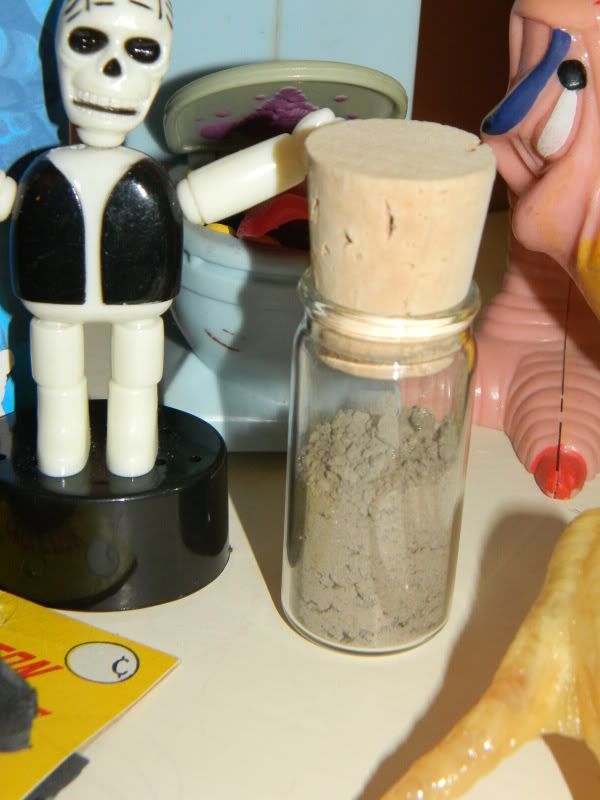 and a vial of dirt from the infamous crossroads where robert johnson supposedly made his pact with the devil
we had a wonderful time and packed SO MUCH STUFF into the few days we were there. we've already uttered the phrase "i wanna go back to memphis!" more times that i can count :)