here are some things i've been collecting while i've been ignoring all of you. oops!
guitar wolf in detroit, michigan: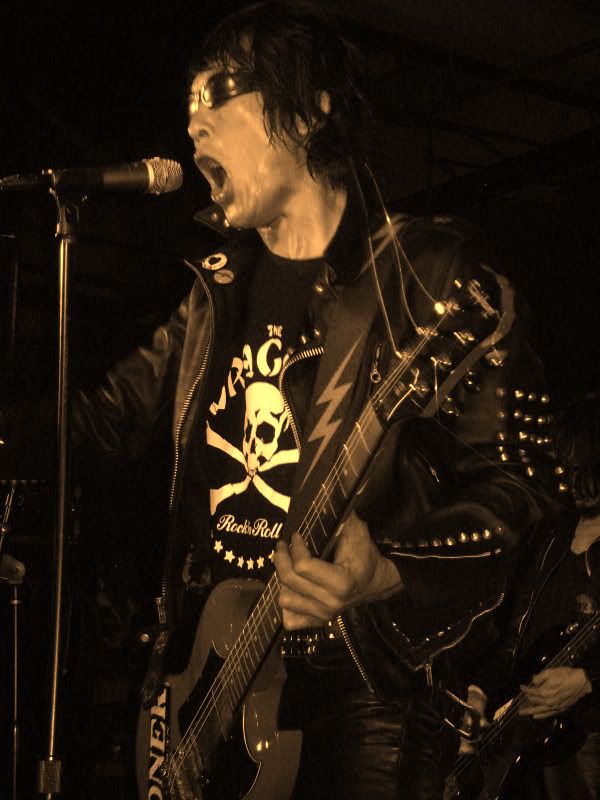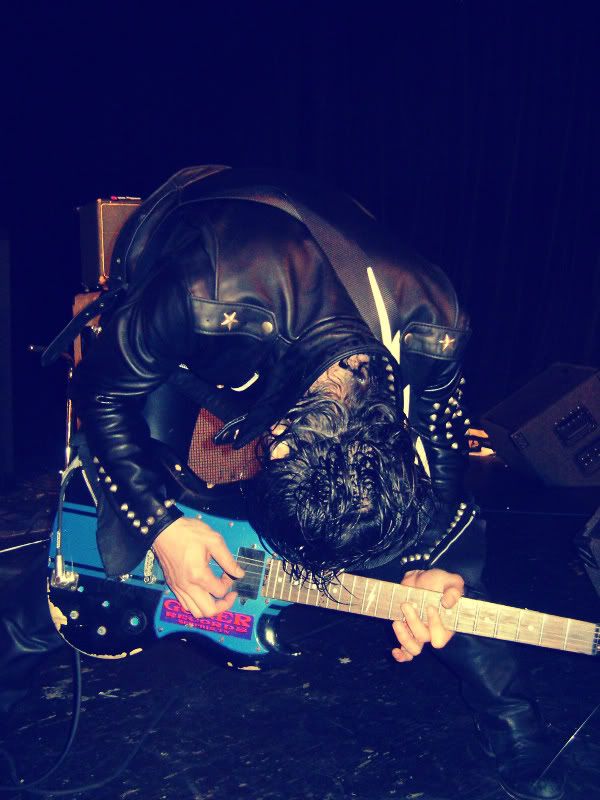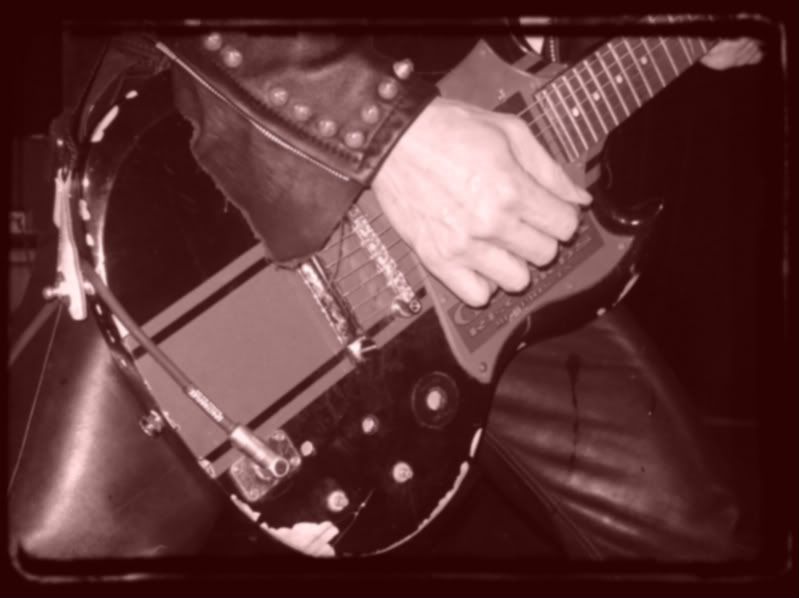 cute cats: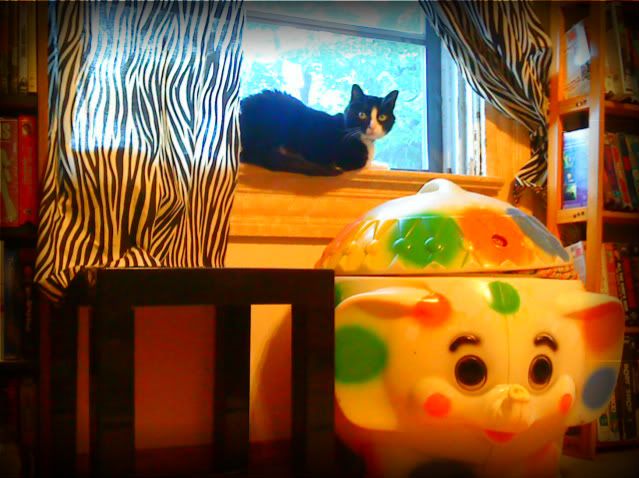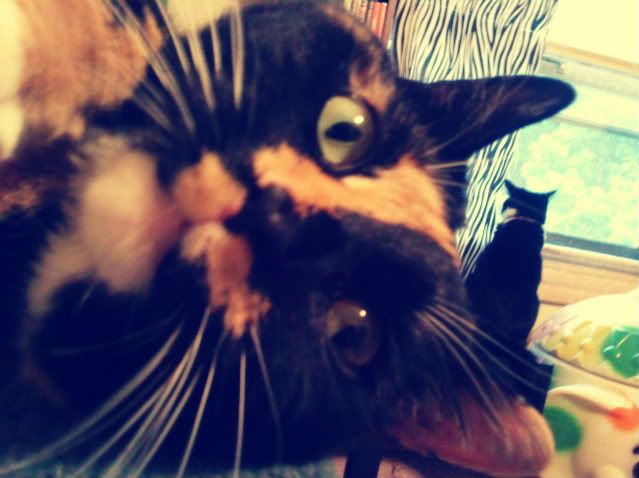 pogo is all "oh HAY mom! here i am!"
recent junkin scores: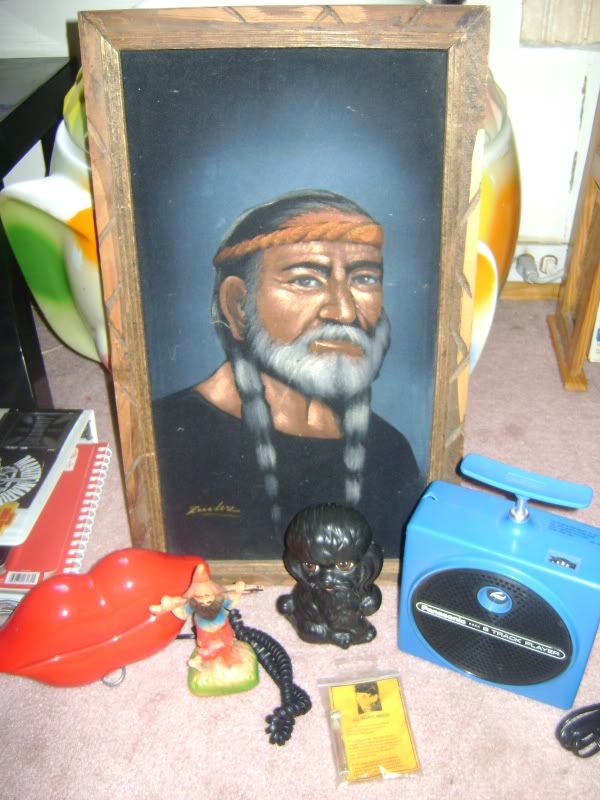 an abnormally awesome day at the flea market for me...allow me to break it down further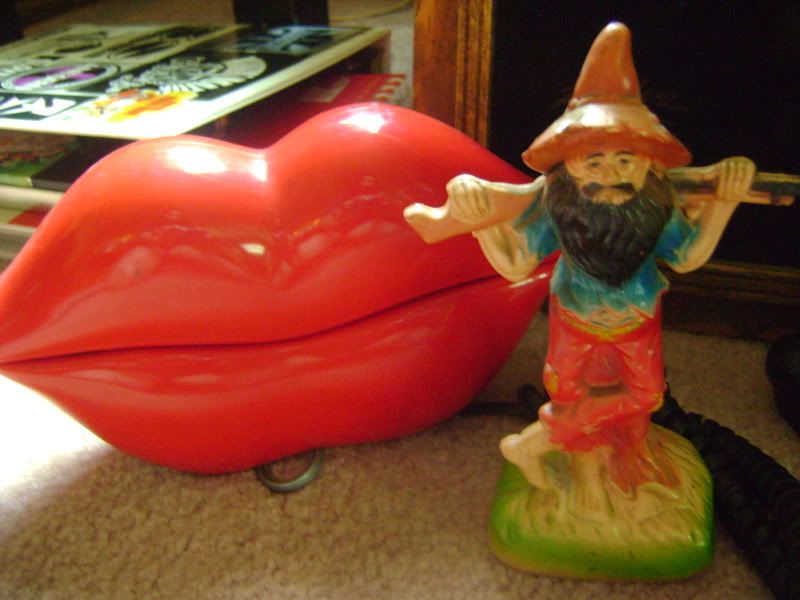 retro 80s lips phone: $2
plastic hillbilly statue: .25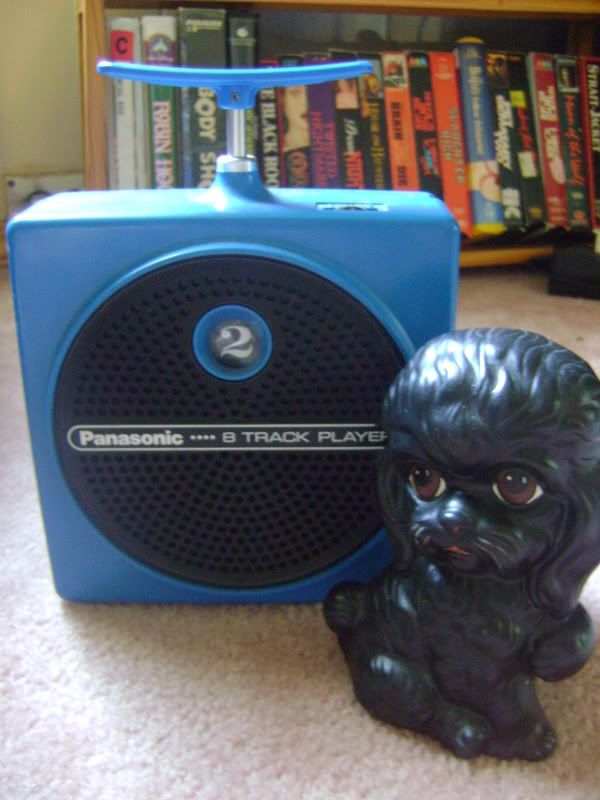 vintage 8-track player: $5
ceramic big-eyed poodle: $1
velvet willie nelson (!!!): $4
ed gein wood splinters from buildings on his property: $1
quite possibly the best flea market score EVER. even if they weren't real, its still so ridiculous its great.
i got this awesome old photo from a picker. its huge. i love all the homemade instruments, like the tin cans and the sax made out of plastic tubing or whatever.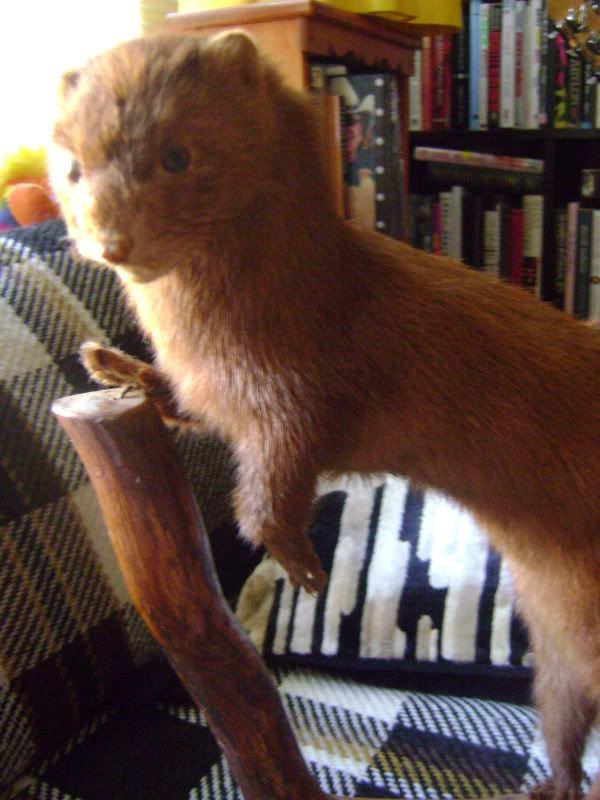 meet fink the mink. josh and i have been into taxidermy lately, but we started out with the real beginners stuff: shark in a jar, small fruit bat incased in lucite, alligator head, baby alligator, etc. this is our first bigger piece and we got him for a sweet deal. welcome to hotel hot trash, fink the mink!!!