one look at my blog and its obvious that i collect
stuff
. but what you may not know is that i've been collecting junk for a looong time. when i was 12 i started a collage on my wall of pictures and papers and other things that were important to me. my mom, being as sensible as she is, suggested, "why don't you keep your things in one of those photo album scrapbooks? that way your things won't get ruined when you tape them up on the wall."
like a predictable preteen, i told her that was the stupidest idea i ever heard, then turned around and put all my things in a photo album scrapbook so they wouldn't get ruined. the album quickly took on a life of its own -- not just photos but anything i thought was funny, amusing, sentimental or memorable for whatever reason. old photos. found grocery lists. funny labels. one scrapbook soon turned into over a dozen, with each volume clearly representing periods of my life. i'm still adding to them to this day.
i'm not sure if anyone enjoys when i do the "inside hotel hot trash" posts because i don't usually get too many comments on them, but i thought this might be a fun new thing to try. if not, at least i get the chance to pull out the old books and relive some (bizarre) memories.
i imagine myself introducing this all epic-like, like the king of cartoons. time for some SCRAPBOOK A GO-GO!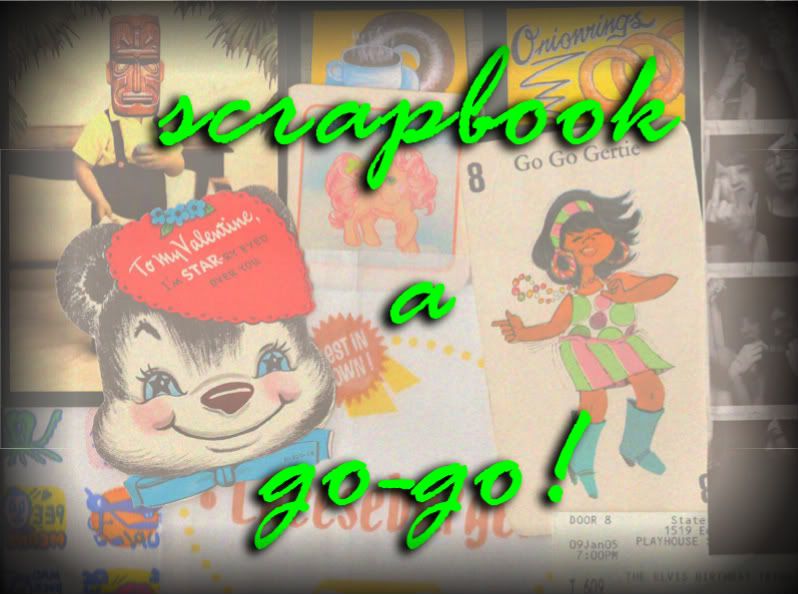 as a bonus for my first installment, here's two pages out of different books.
A. our summertime friends from THE summer, danny and dale. my cousin beth and i used to like cutting out word bubbles from the sunday comics and taping them to photos. i have no idea where danny got that cowboy-ish hat, or why dale was wearing an army helmet.
B. foil star. not sure of the significance.
C. a cartoon i drew poking fun at how tre cool from green day used the phrase "let my hair down sometimes" in an interview when he was talking about getting wild
D. a note my brother chris wrote to the easter bunny when he was little, requesting all his personal information PLUS ten autographs ("hi easter bunny could you leave your phone number, address and zip code please and 10 signed papers")
E. an old photo of beth and i at a birthday party of hers with gift wrappers tied around our heads like cool kids
A. photo of me (on right in red and white dress, circa age 2) and my cousin beth (circa age 3) at one of my birthday parties. that is clancy the clown in the background, a cousin on my mom's side who did a stint as a professional clown.
B. ticket stub from ringling brothers and barnum and bailey circus
C. movie stub from the jackass 2 movie that i saw in pittsburgh
D. vintage sticker for nerds candy
E. quote from a lady i used to work with that i wrote on a price ticket so i wouldn't forget it ("whoop-de-do is NOT the way of the lord!")
F. ticket stub from kennywood's phantom fright night