as some of you probably know (because i think i've said so in this blog before), one of my most prized possessions ever is this photo of me and lemmy. i mean, i don't even need to explain that, right? it does not get cooler than lemmy.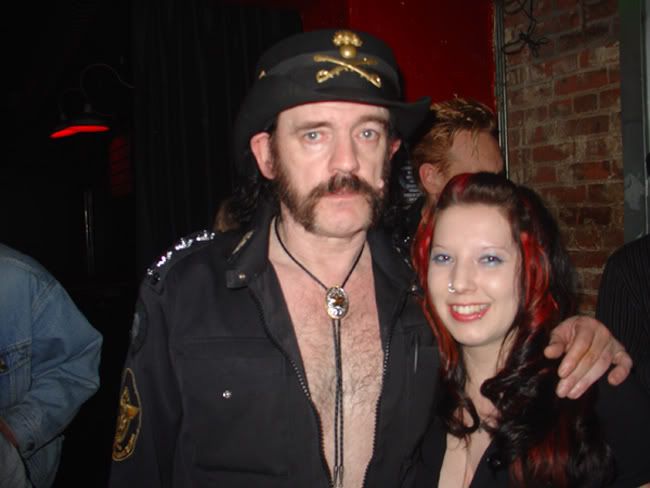 other prized possessions that i've never told you about are my grandma's vintage wedding and engagement rings that my uncle gave to me when she died. they're beautiful, old, exactly what i would have picked for myself. AND they're mine to wear now that josh proposed to me over the weekend.
WHAT?!?!?!
now that i've accomplished my goal of incorporating lemmy into my engagement announcement, let me explain a bit.
josh and i got all dressed up to go to my radio station's masquerade ball. we saw the dickies and other bands, hung out with friends, took pictures of lots of good costumes, and got lots of nice compliments on ours. to see more photos from the party, visit my show's facebook page at
www.facebook.com/hottrash
!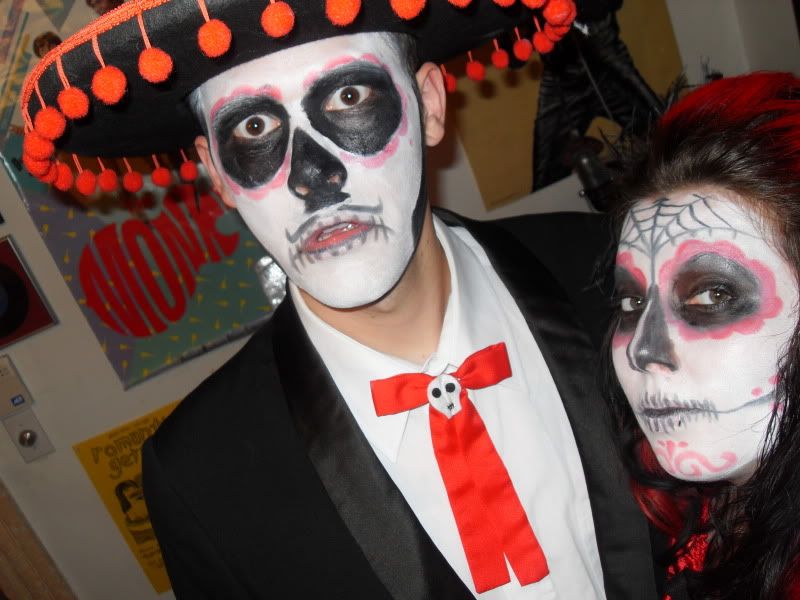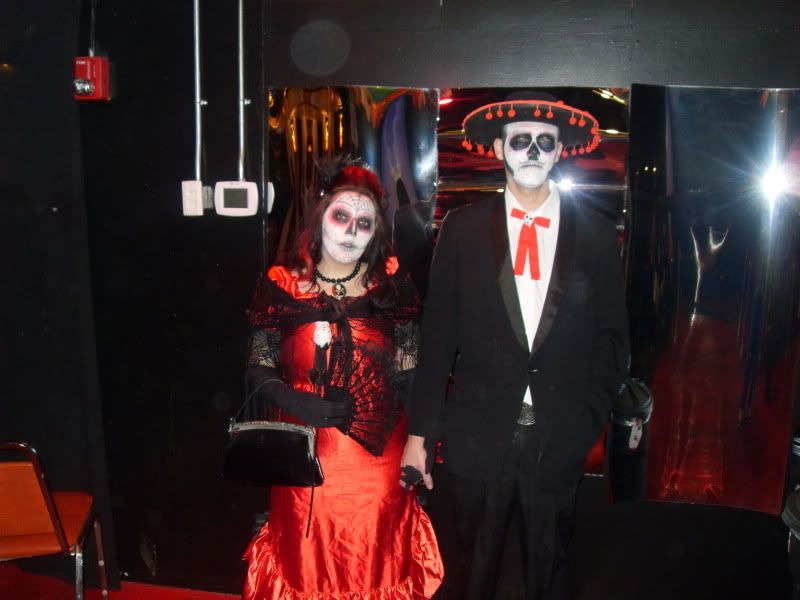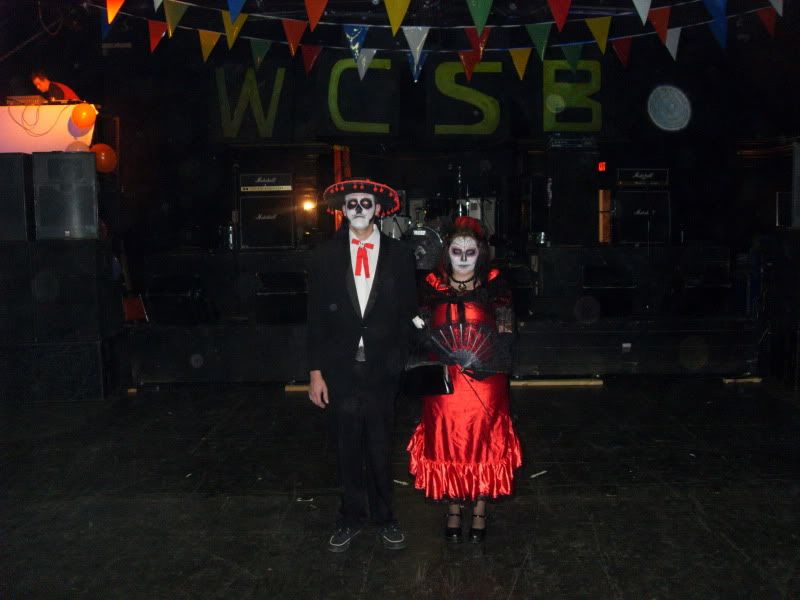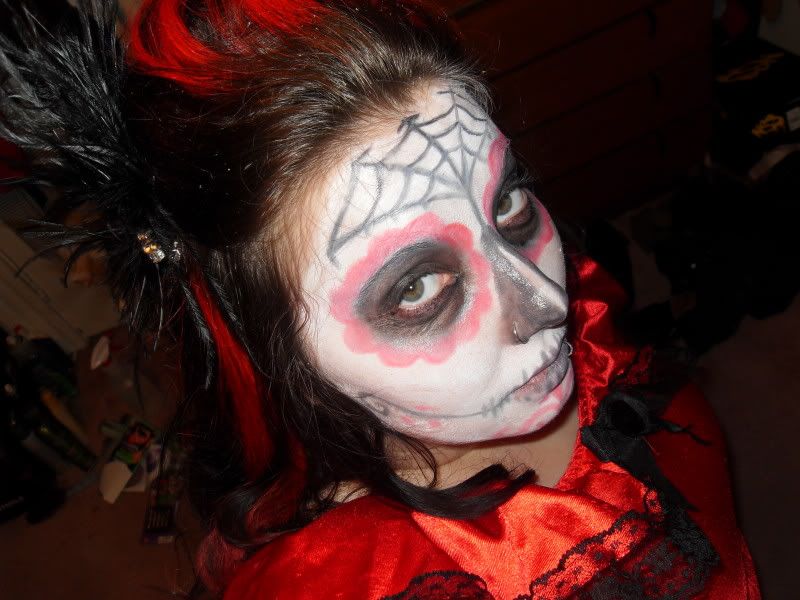 on halloween, we went to my family's house for dinner and passed out candy over there while my brothers put on masks and made little kids run screaming down the street. ha. after we got home, i joked that we should get married (what better day than halloween?!) and josh surprised the hell out of me by agreeing, and asking me. HOT DAMN! i guess the rest is history, or something.
i wish i could get a better photo of the ring but you'll just have to trust me that it's lovely. i've been waiting for this day (very impatiently!) since the moment i met josh. i knew right away i wanted to marry him and it's finally happening...i better stop now before i get all mushy and start to cry.
HOORAY!