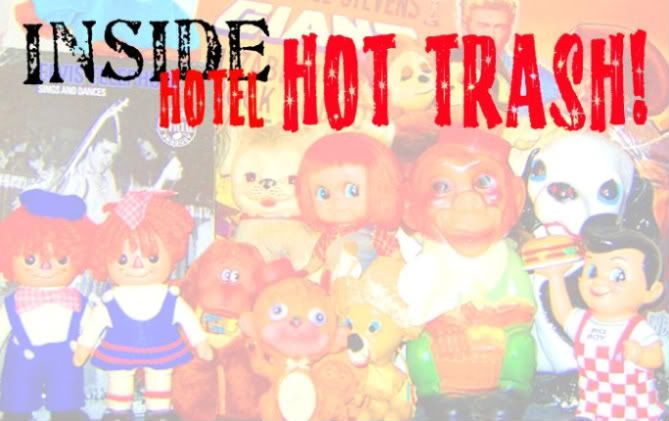 by now y'all know i collect way too many things. one of my greatest loves is old 45 record totes. i can't get enough of them! eventually when josh and i have a place of our own i would like to find a better way to display them, but for now they're housing random 45s and are scattered around the record room. they're a fun thing to collect cuz there are so many variations :)
there are a bunch on this shelf. two of my favorites are on there, in both red and green versions. i also love old peaches crates, but they're so hard to find anymore.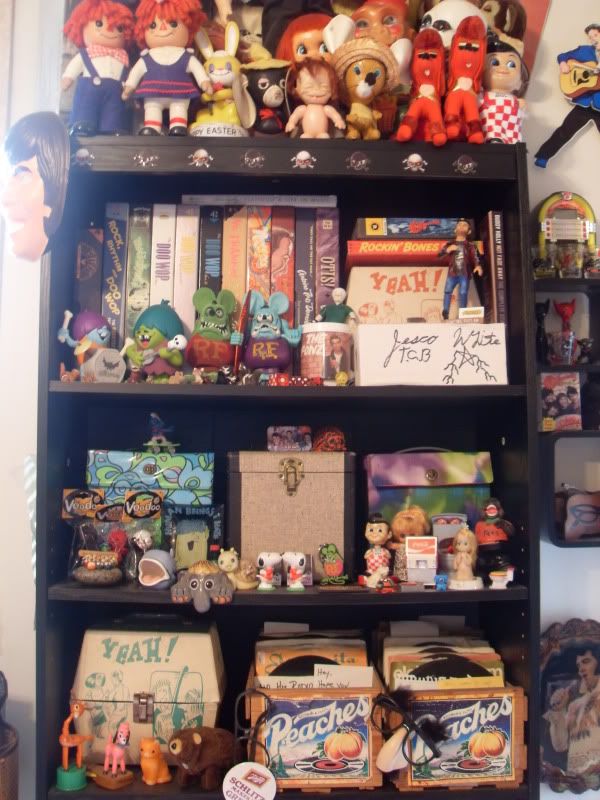 here's a close-up of the green one, which is one of my favorites!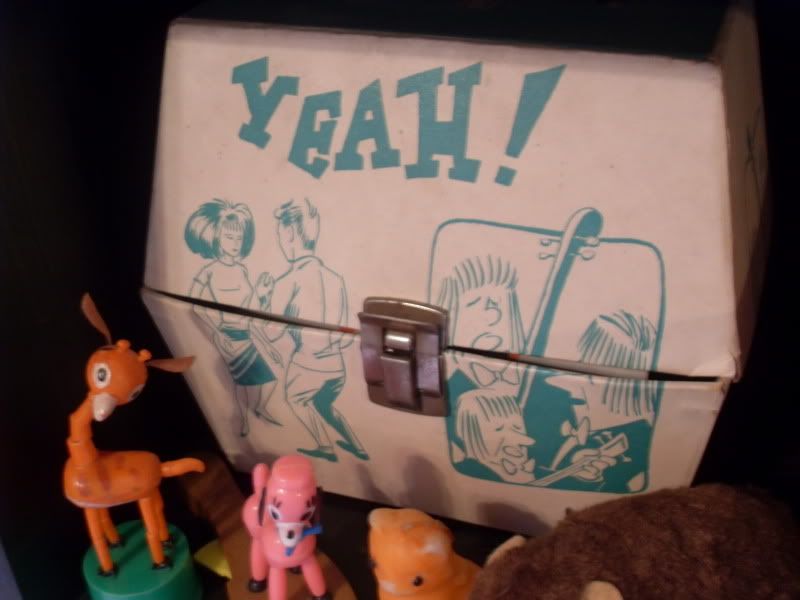 here's a wider shot with lots more:
want a closer look?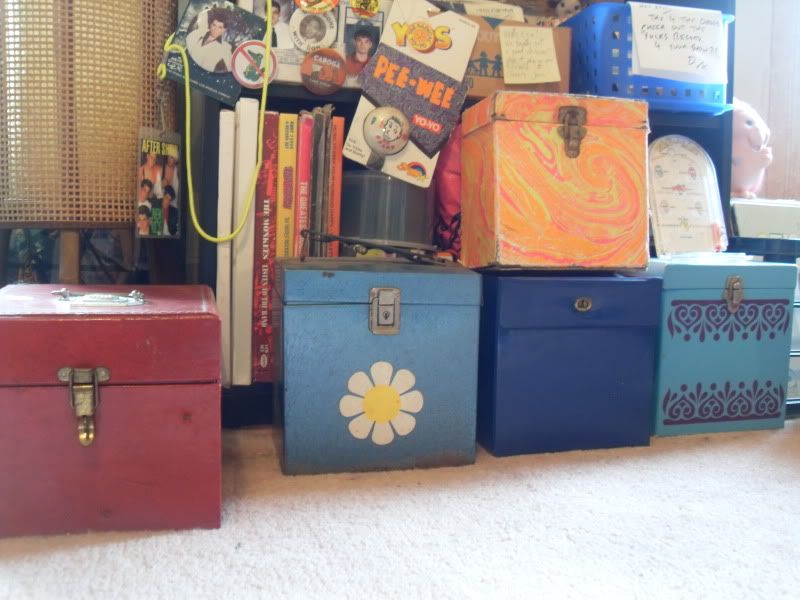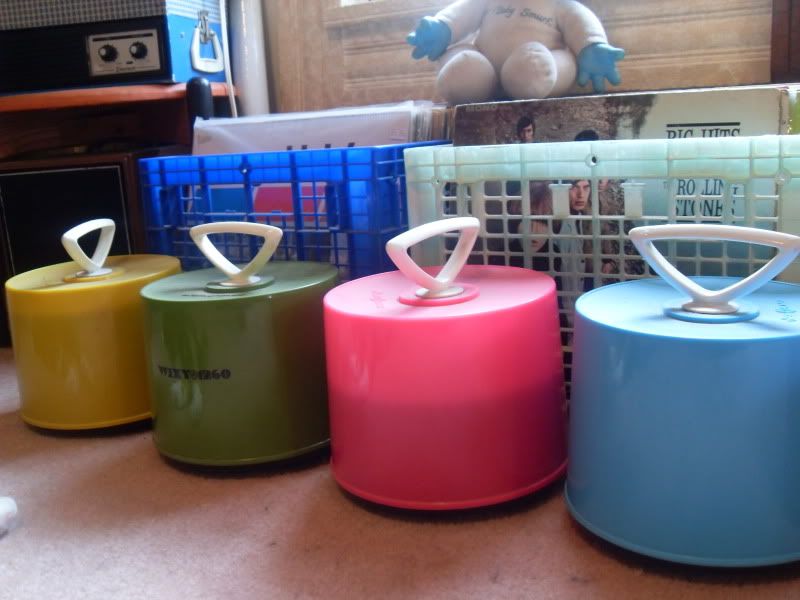 and here's the other side of the room: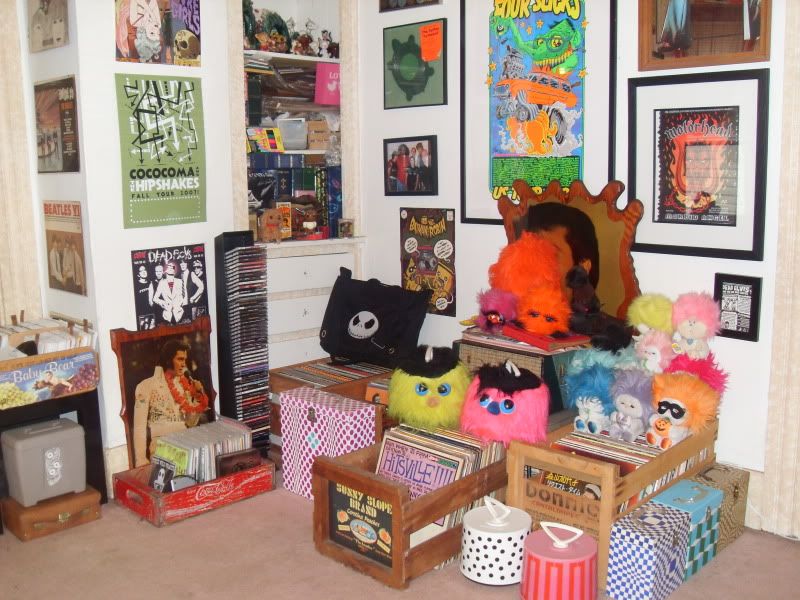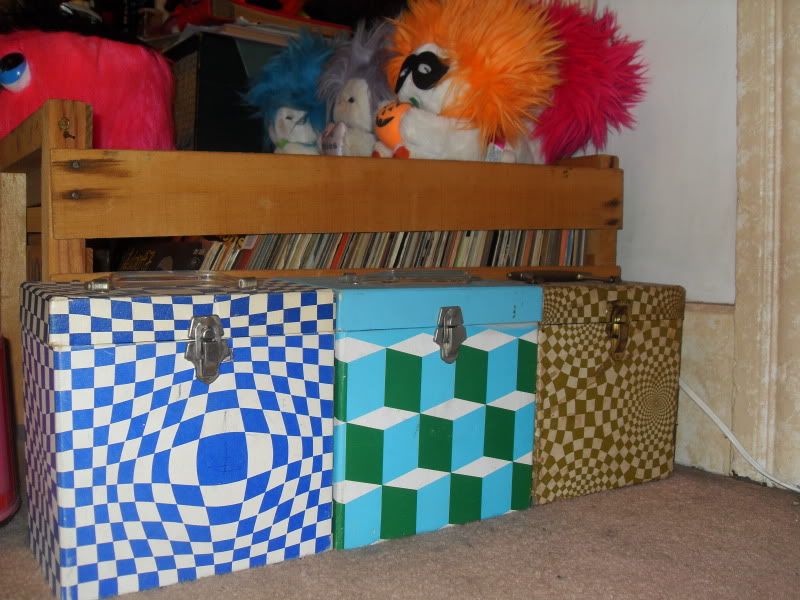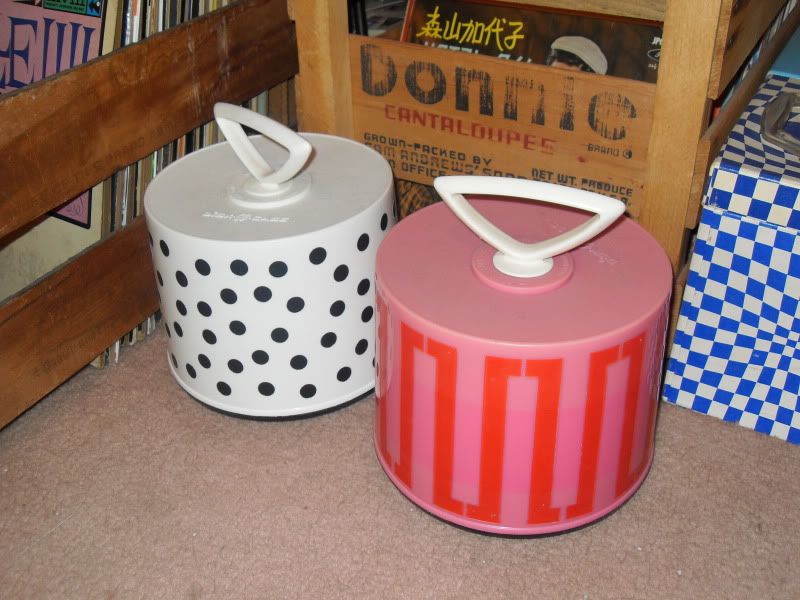 unfortunately, i only have one 33 1/3 rpm case:
these two guys are my ultimate favorites! wish i could find more like them. underneath all their fur they are like the round plastic ones pictured above.
i am ALWAYS on the hunt for 45 totes, so if you have any leads it would be much appreciated :)
til next time...