i don't have a lot of time to do a big post because i need to go make dinner before my wolfboy comes home. not much has been going on this week anyway as things were busy last week and are going to be even worse next week...just laying low and enjoying the peace and quiet while it lasts!
here are a few recent thrift scores. i would really like to find some new thrift stores in the area, or to take a little roadtrip and discover some new ones that are a bit farther than we usually travel.
new signs for the house :)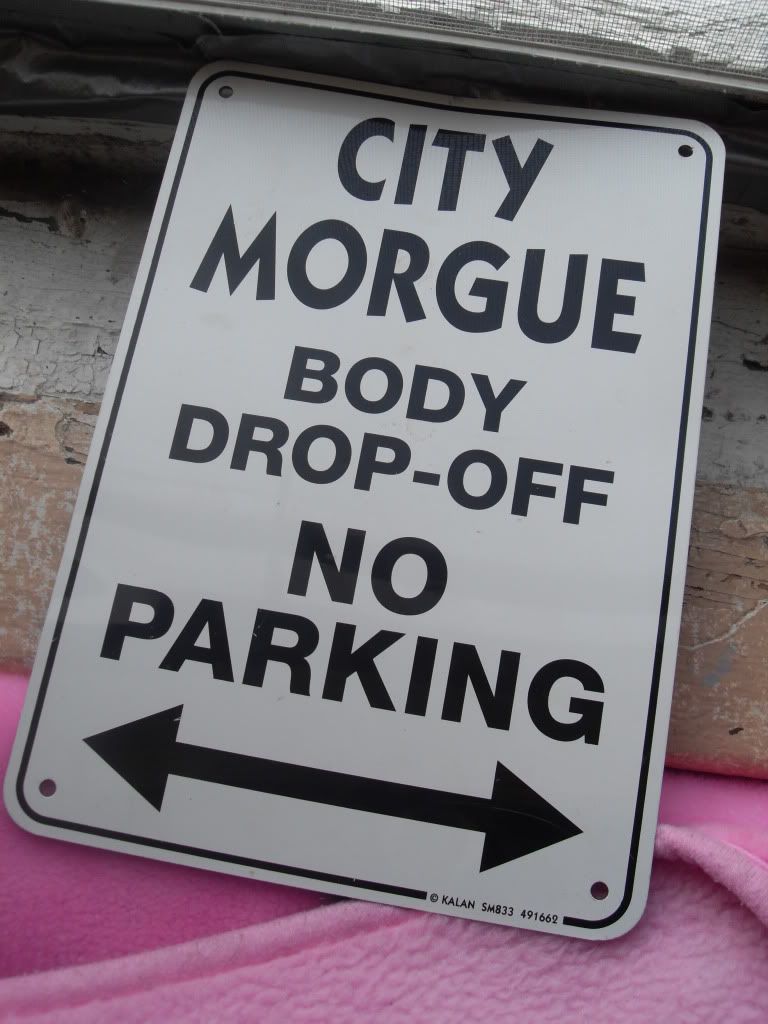 records for .49/ea, including this one of lou christie looking like a total doofus: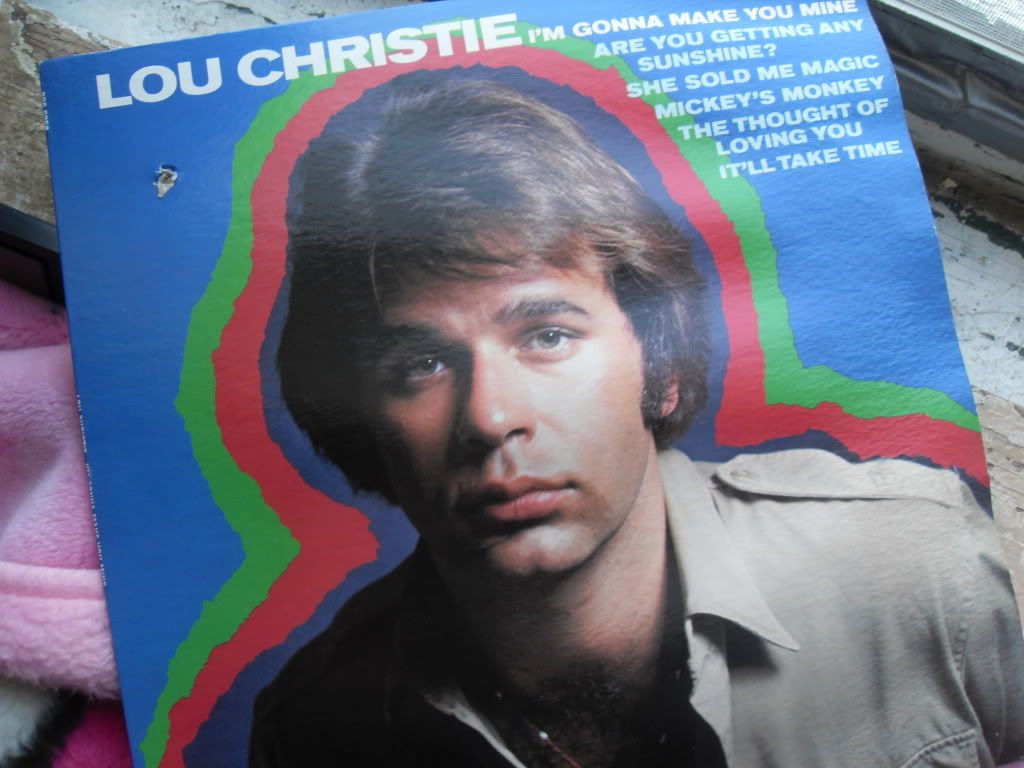 vintage pbr stained-glass style glass for josh:
rudy ray moore vhs a.k.a. the almighty dolemite!
a book about the heyday of cleveland rock'n'roll radio station, wmms:
josh played his first show recently as a one man band. it went well and i think i was more nervous than he was! i'm so proud of him :)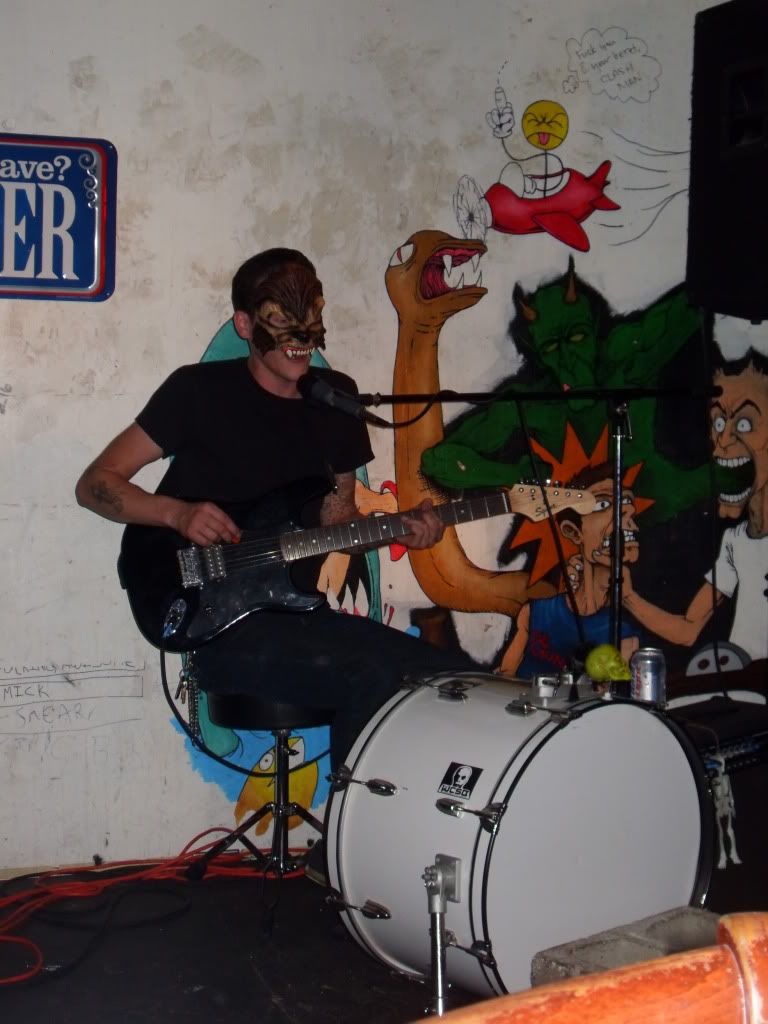 check him out on myspace:
wolfboy slim and his dirty feets