last year around this time josh and i sat down and made a list of all the things we wanted to do once the weather got nice. even though we knew we might not have the time or money to get some of it done, it was cool having something to refer back to and it became like a game getting things crossed off the list. looking back, i see that we accomplished almost half of our ideas from last year.
-explore the abandoned chippewa amusement park before it gets torn down
-revisit my favorite place, lakeview cemetery
-find new cemeteries to explore
-go to the cleveland police museum and see the torso murder exhibit
-go to some train museum that josh knows about (hopefully there will be some boxcar hobos there, too)
-go to middlefield for the flea market/cheesehouse
-roadtrip to west virginia so josh can show me cool stuff (mudriver mall, hasil adkins grave, etc)
-go to all the local diners we can (annabelle's, ruthie and moe's, earle and jackie's street trolley diner, lester's diner, porky's, dan's dogs, the white turkey drive-in)
(only visited dan's dogs)
-hit up lots of flea markets/estate sales/garage sales (found a couple...)
-play at the natural history museum
-roadtrip to philly (mutter museum) and atlantic city
-go fishing
-lots of carnivals and fairs! (well, not lots, but at least one)
-go to the harley davidson museum and eat in the diner car
-car shows!! (a few...)
-see a horror movie at a drive-in
-go to an auction
-go on a picnic
-the zoo
-visit the allen county museum (weird collections of junk)
and above all,
-FIND A DEAD BODY!


here's a newly updated list of fun for this year...i am counting down the days til the sun is out and i can wear saddle shoes again!

-train ride in the valley
-clear a picnic spot in our backyard and have bbqs
-lots of bike rides now that we both have sweet vintage bikes! (starting up a bike gang would be boss, too)
-more frequent trips to the west side market
-find new places to take pictures and have adventures
-go to coney island
-go fishing the old-fashioned way (that means sitting on a dock barefoot...not taking a speedboat out on the lake with a goddamn fishfinder)
-casino roadtrip
-take a ferry to put-in-bay
-another trip to west virginia (hillbilly hotdogs, coal mine festival, etc)
-annual trip(s) to lakeview cemetery
-cleveland police museum (cleveland torso exhibit, etc)
-train museum
-try lots of new diners
-middlefield again (and eat the best turkey sandwiches at the cheese factory!)
-natural history museum
-philly/atlantic city
-harley davidson museum/diner
-car shows
-lots of flea markets/estate sales
-see a horror movie at a drive-in
-go to an auction
-allen county museum
-FIND A DEAD BODY!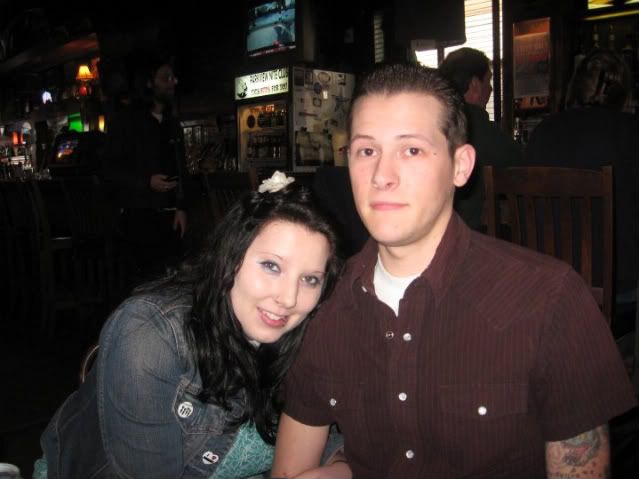 *photos by lacey!!