it's been a minute since i added anything new to
swamp rat photography
, so i used today's sick time to get busy.
lemmy kilmister 5x7 framed print
it isn't every day you get to stand mere inches away from this guy. no joke...i seriously could have reached out and pinched him. but who would dare pinch lemmy? the man, the myth, the legend -- and he could be hanging in your living room! or bedroom! (or bathroom, for all i care!) one of rock'n'roll's great icons.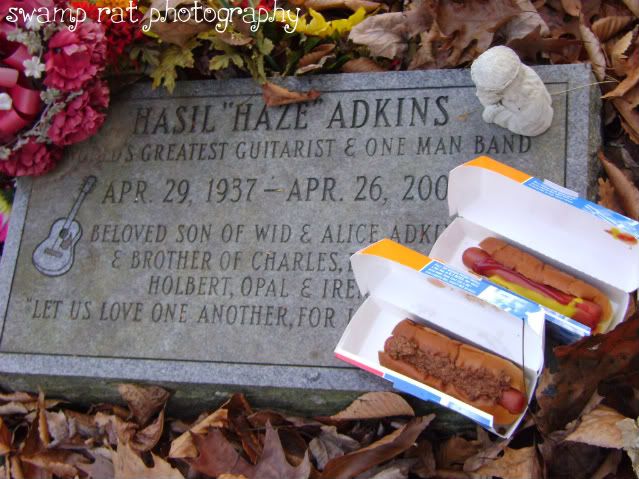 hasil adkins hot dog graveside tribute 5x7 print
the chances of anyone else being as crazy as we are and driving through the backroads and hollers of west virginia just to climb a hill in the middle of the woods to see this are relatively slim...so i figured the best idea would be to offer this as a print in the shop to save everyone else the trouble. don't worry, we did the hard work, now you can just sit back and enjoy the fruits of our labor. fans of hasil adkins will understand the playfulness of this piece. we couldn't think of a better way to pay tribute to "the world's greatest guitarist and one man band" than with a hot dog signoff. somewhere up in hillbilly heaven, hasil is probably cackling that crazy laugh of his...