my mom has been making these since we were kids, and they have become something of a legend in the family. it's just not christmas without holly cookies on the table! not only are they adorable and yummy, but they are super easy to make!
ingredients:
1/2 c margarine
1 10 oz. package of large marshmallows
1 tsp green food coloring (add more if you like a darker green)
6 c corn flakes
candy cinnamons
wax paper
(i doubled the recipe in my photos so i could make enough to take to our radio station party tomorrow. feel free to double your recipe from the one above, as well!)
1) in a large saucepan, melt margarine over low heat.
2) add marshmallows and stir until completely melted.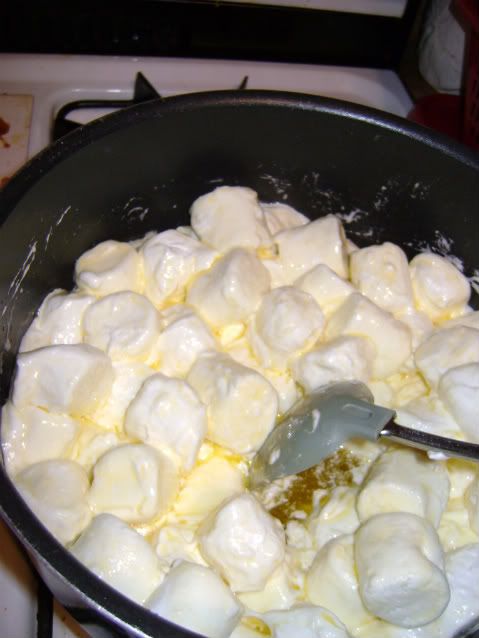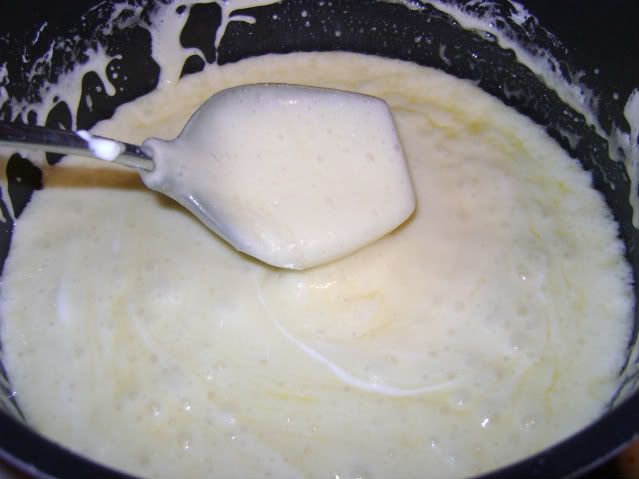 3) remove from heat. stir in food coloring. keep adding til desired shade of green.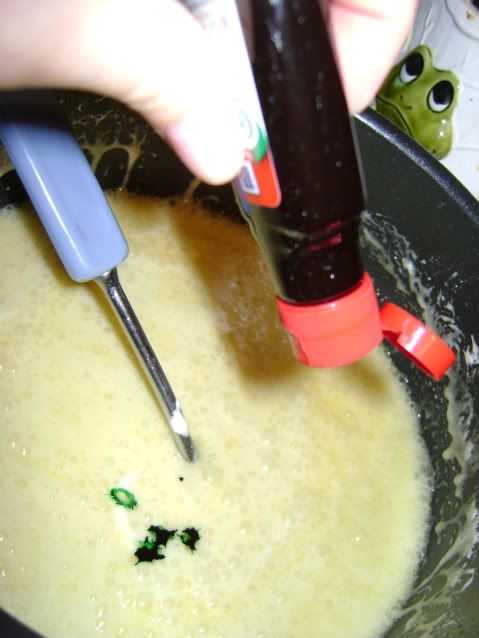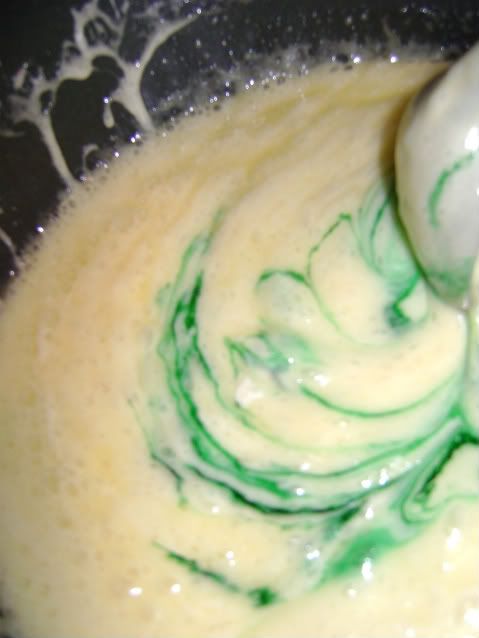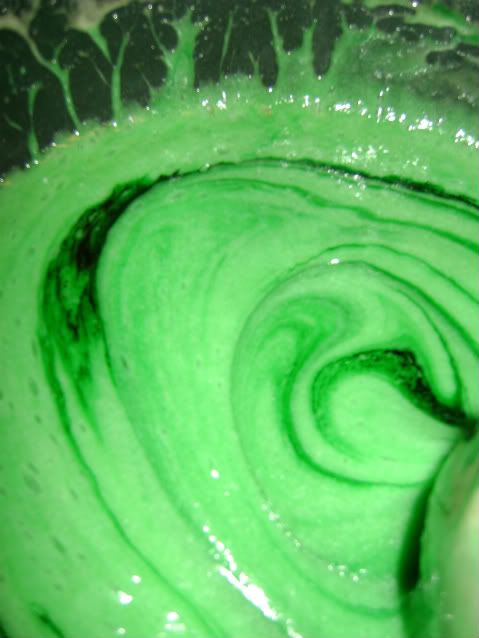 4) add corn flakes. stir until well coated.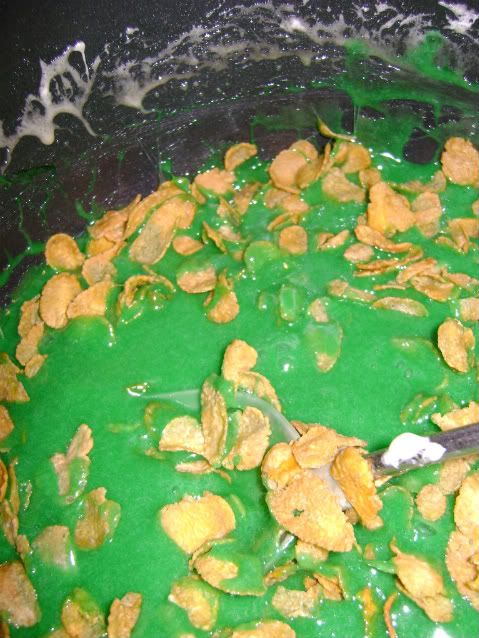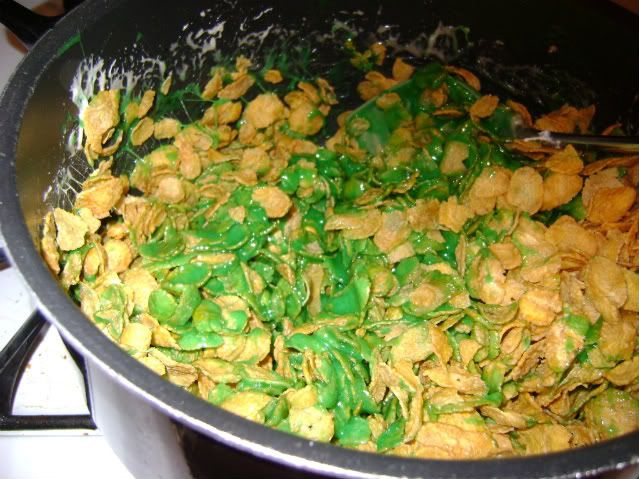 5) quickly drop spoonfuls onto wax paper using 2 spoons.
6) dot with cinnamon candies.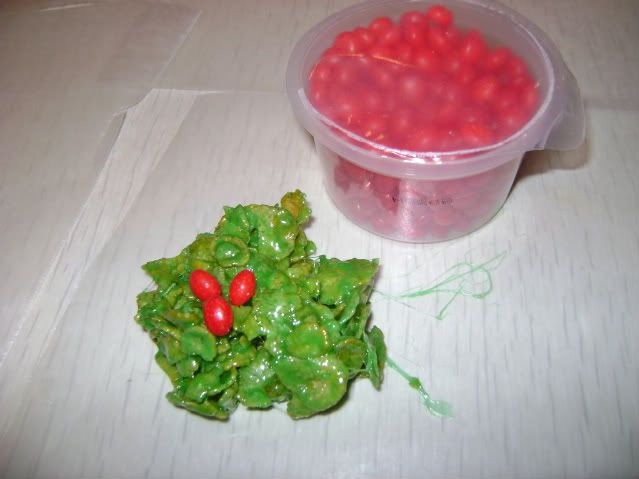 that's it!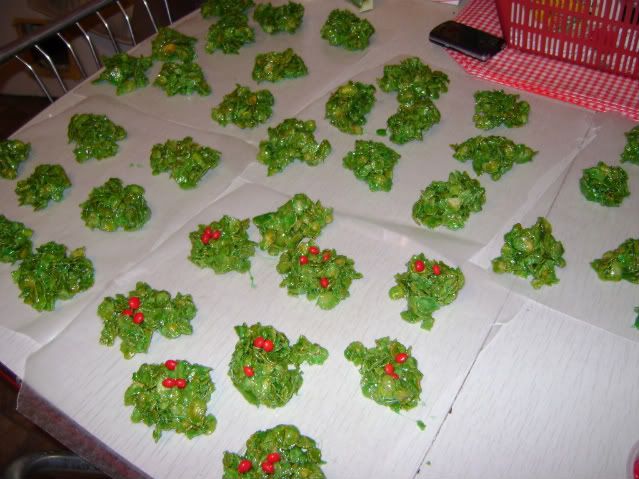 this works best if you have two people, one to drop the cookies and one to add the cinnamon candy before the cookie hardens. the quicker you drop them, the easier they will be to work with since it becomes more difficult as the marshmallow hardens.
you can make the cookies as small or as big as you want. you can also substitute the cinnamon candies for dried cranberries to make the holly berries. i did that one year and they looked just as cute (and tasted just as delicious!)
when you store them, make sure you layer the wax paper so they don't stick together.
enjoy!