josh and i had a busy weekend. saturday we went to lacey and todd's wedding (i'll post photos tomorrow!) and hung out with our friends. it was super nice because we're both really anti-social and don't see our friends a whole lot. we had a great time (the wedding was beautiful!) and even slow danced to some doo wop. sexy.
sunday we ran errands and hit up some thrift stores. we scored! most of this is stuff i am keeping because i'm a selfish hog. but some of it is going over to
FRENZY
so you'll have to check it out!
first i found a book about the addams family. nice!
i am always on the hunt for these picture frames, which are the perfect size for displaying a 33 rpm record sleeve. so far i only have two hanging on my wall: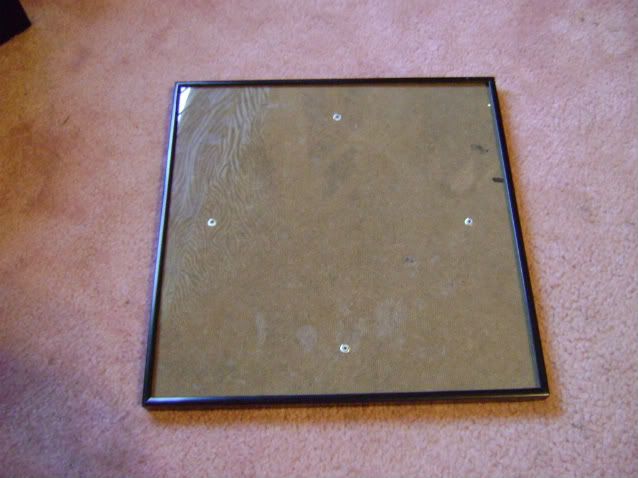 josh and i have been on the hunt for a cool napkin holder. yesterday i spotted this and i am in LOVE! these cute little whales remind me of those vintage raincoats i used to wear when i was younger, and the "white whale" record label that the turtles are on. i kinda want one tattooed on me.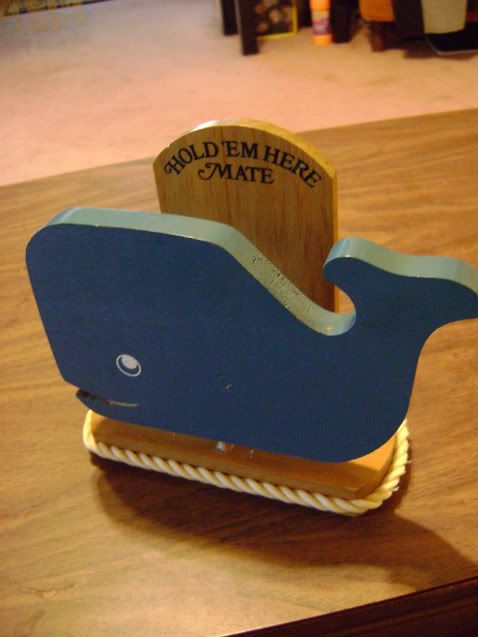 i found a couple of 45s. josh held this one up and said, "do you want micky dolenz?" because he knows i love the monkees. it just so happens, i have been looking for this 45 FOREVER. i have never even seen one! it made me so happy that my hands were shaking when he gave it to me!!! micky dolenz is famous as the "wild" monkee, but before he landed this role he was a child star on a show called "circus boy" and he put out this record on the challenge label. it was recorded in 1965, but it didn't get released until he became well-known as a monkee in 1967. here is
a link
with more info. the song RULES. and i think the record is kinda rare, which makes it even cooler.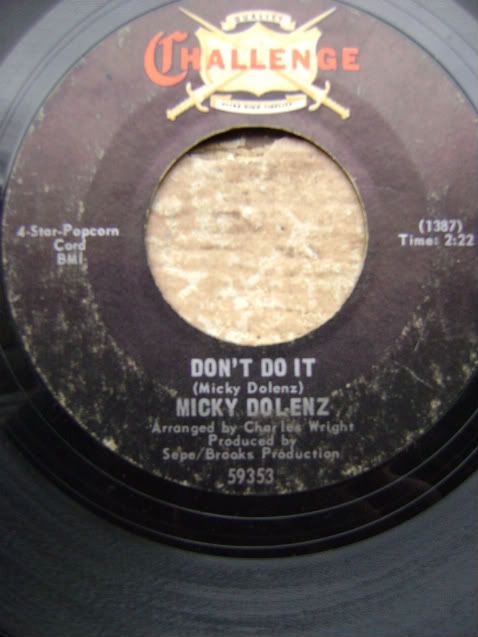 and finally, this cool stuff. going to the goodwill and finding a cramps tape is AWESOME. i got the cramps "stay sick" and josh got black flag "damaged." the blasters are in the
store
, and i haven't listened to iggy pop yet but he might end up there eventually as well.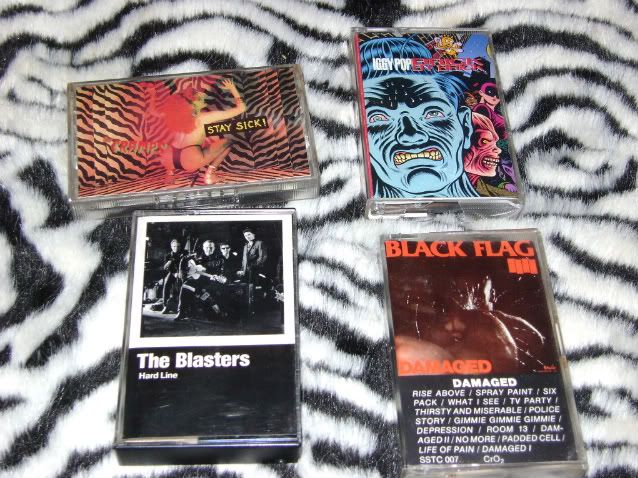 overall, it was one of the best trips to the thrift store in a long time!
here are a few other things you can find for sale at
FRENZY
:
60s garage one hit wonder "liar, liar" by the castaways:
vintage "i may be old..." hot rod plaque:
and this AWESOME mens rockabilly dress shirt that reminds me so much of early elvis lansky brothers fashion!: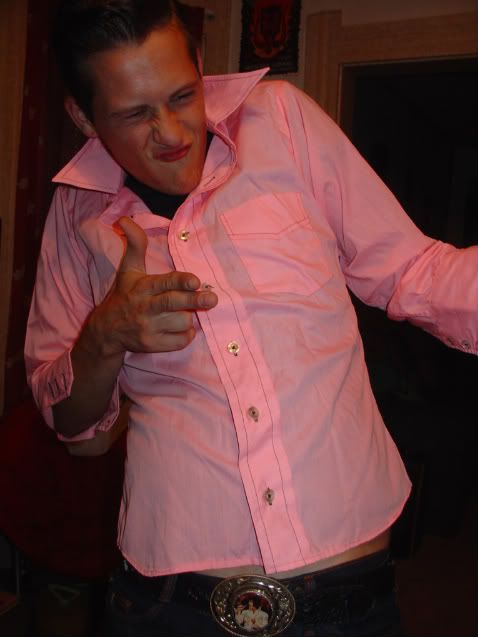 modeled by none other than mr. josh ryan ; )
hope you're having a good monday!