over the past weekend, josh and i went to our friends wedding. DANG i wanna get married! josh knows this. i am sooo bad at being patient.
lacey and todd got married in this beautiful historic church in downtown cleveland called the old stone church.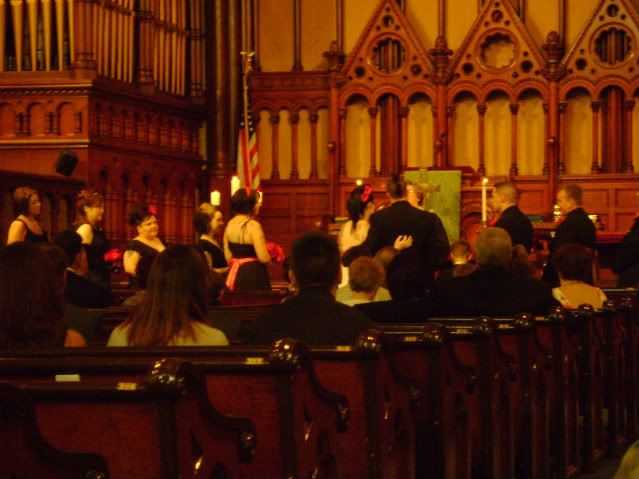 here are some pictures of my friends lookin hot and shit. they were in the wedding party.
johnny (lookin good in PINK):
phoebe: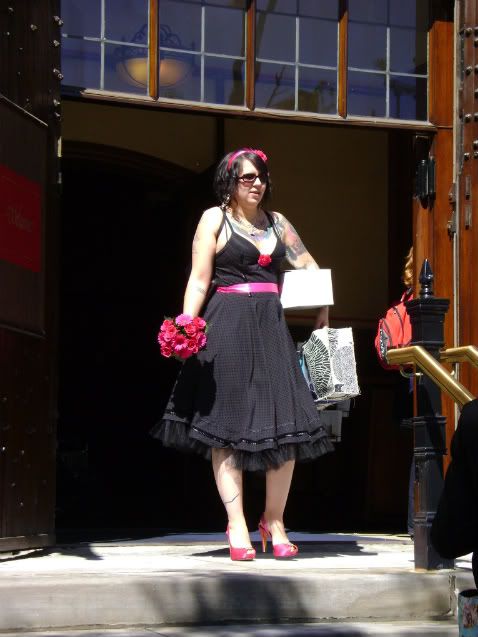 carol:
lacey and todd: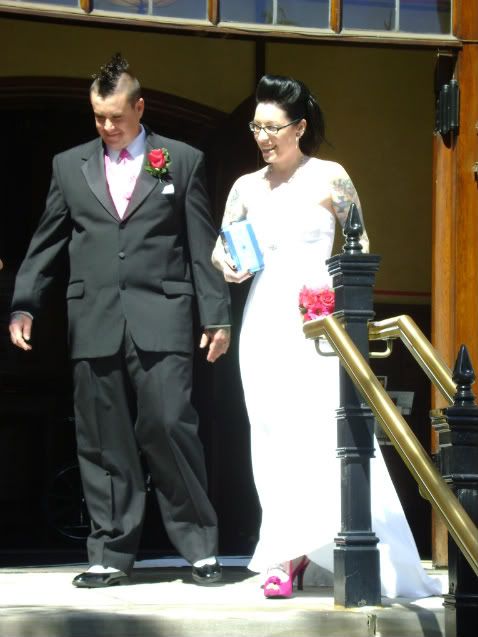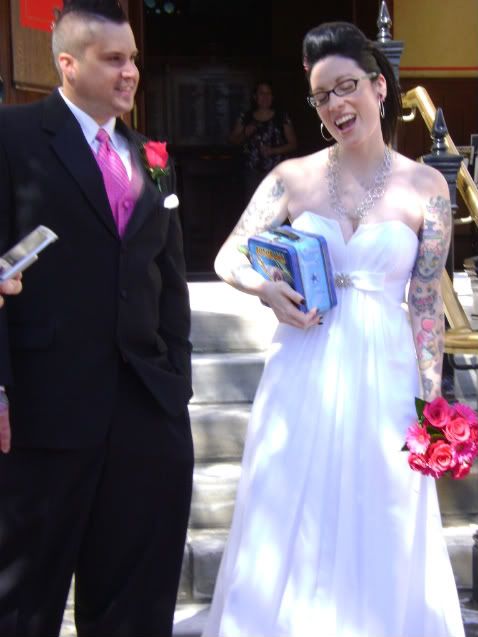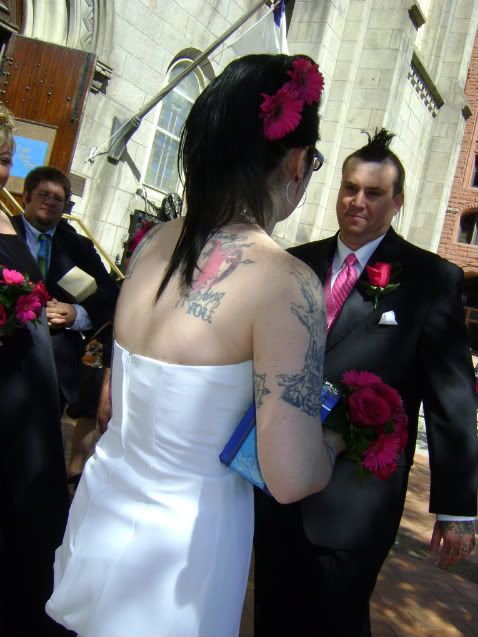 todd wore his mohawk up to get married :)
no wedding is complete without hot pink shoes!
phoebe's feet (i love this photo!):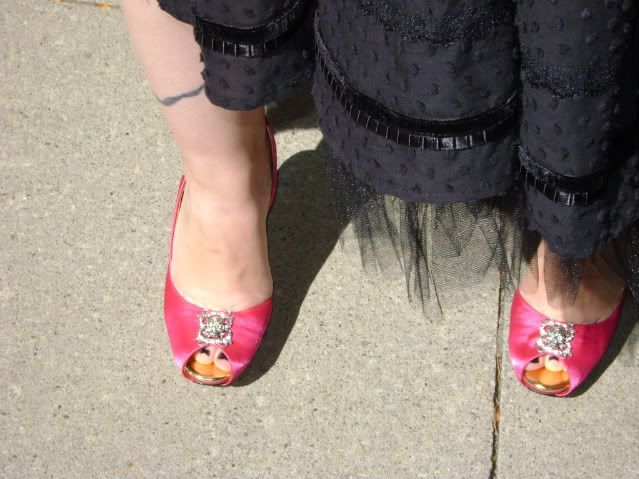 lacey's feet:
the wedding reception was in a gorgeous old building that apparently used to be a church but is now an art gallery. josh exclaimed, "look at all those baby faces on the ceiling!" and i had to explain to him that they were cherubs :)
me and josh: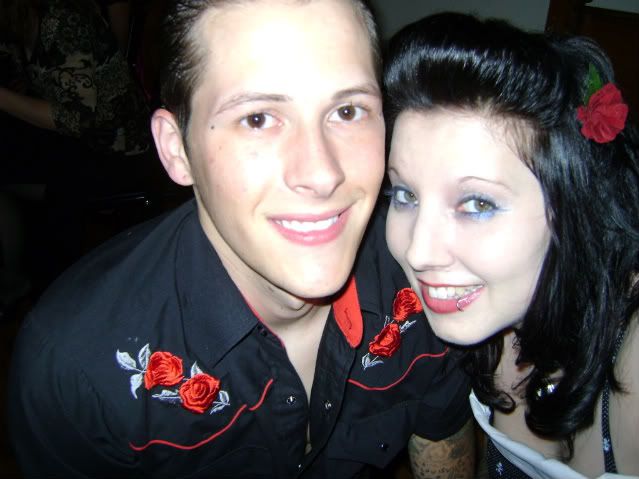 i didn't take that many photos at the reception because i didn't need to -- having a photo booth at your party is THE BEST IDEA EVER!!!
me and josh (and john jackson and jim, busting in):

me and josh:

me and phoebe:

me, lacey, karen, phoebe and poppy:
me, carol, johnny and todd:
me, sugar, karen, lisa and mark:
me, josh, johnny and john jackson:

i hope my friends don't mind me sharing some of their photo booth pictures here, but i can't resist because they are so funny.
ben and pete:
pete and johnny:

tom and ben: