i need your help.
i know i keep being very secretive lately and i apologize, but i have an announcement that i'm simply NOT ALLOWED to reveal yet. but when i do, i will need a fantastic halloween costume to go with my secretive (AND AWESOME) plans.
any ideas? i don't have a lot of money so i need something that will be easy. i could definitely go for funny or creepy. offensive doesn't even bother me. after all, this was me last year when we entered the "most offensive costume" contest at the bar: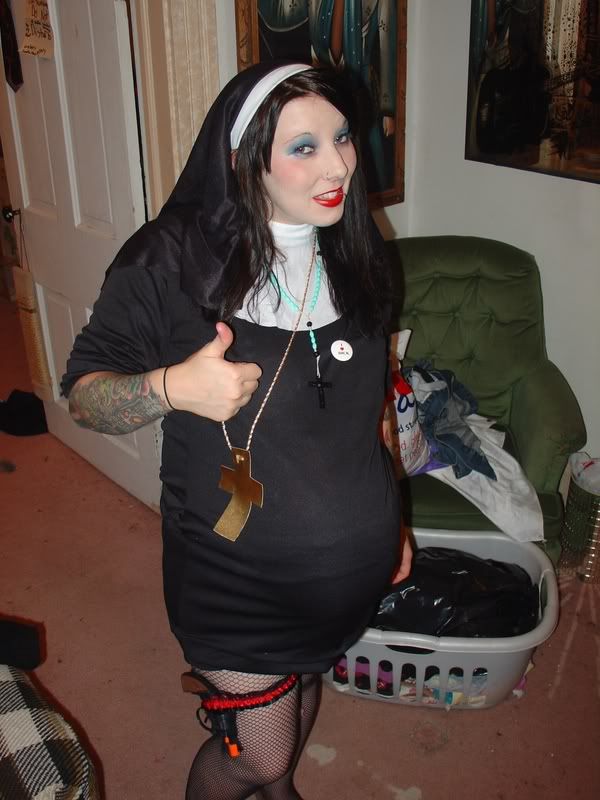 one slutty, pregnant nun...coming right up! too bad you can't see the "i <3 dick" pin i was wearing. and for the record, josh was even worse. how nazi, pedophile priest doesn't win the "most offensive" award i will never know. the sign around his neck says "thank heavens for little boys." HA!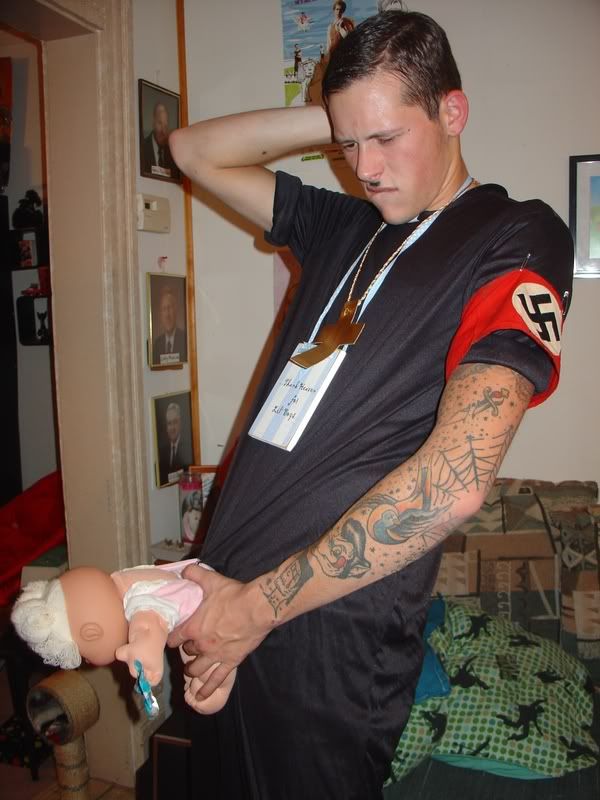 in the end, a bloody-spattered mary with her aborted baby jesus fetus won the contest. SHEESH.
maybe you know some good couple ideas that josh and i can do together? or something for me at least? i kinda want to be a mammy. the idea of blackface cracks me up. maybe i could talk josh into putting on some blackface and a really bad 80s sweater and being bill cosby.