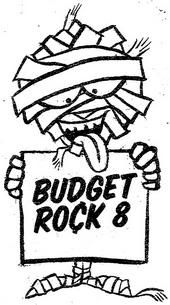 so it's absolutely
killing me
that i can't afford to go
budget rock # 8
this year. right about now, california seems like the farthest place in the
world
! look at what they are dangling in front of me:
-
THE MUMMIES
-the necessary evils
-the brentwoods
-
the fevers
-donny denim
-gris gris
-
cheap time
-dan melchior
-sector zero
-thee oh sees
-black time
-the golden boys
-
NOBUNNY
-the box elders
-hunx and his punx
-the fresh and onlys
-wounded lion
-personal and the pizzas
-
johnny and the limelites
-the pizzas
-
rock and roll adventure kids
-superior units
-wild thing
-outdoorsmen
-the primitivas
-young offenders
and more tba...
ohhhhhh. it hurts my heart. i keep pretending like it doesn't exist and it isn't happening so i won't think about the fact that i have to miss it.
josh and i set up a table at the bling bling bazaar at now that's class last weekend. we actually sold 2 photos! awesome. and i sold 3
hot trash
t-shirts, which was an unexpected surprise. i almost didn't even pack them. i've been doing the radio show for almost 5 years now, and i still feel like no one actually listens. one of the shirts i sold was being sent to someone in florida who used to live in cleveland and listened when he did. or maybe he is still listening on the internet now that he relocated. either way, that's amazing to me and i love it.
i keep forgetting to take pictures of the new radio studio but i'll try to remember. maybe i'll do a little feature about it soon, so look for that.
i still have a few hot trash shirts left in various sizes and colors, so if you feel like sportin and showing your love for college radio and trashy rock'n'roll, get a hold of me. they all have this fancy RECORD MONSTER! design by my pal,
johnny rattail
. he just recently opened up shop on etsy, so go check him out!!
here is what the shirts look like. they are $5 if anyone is interested.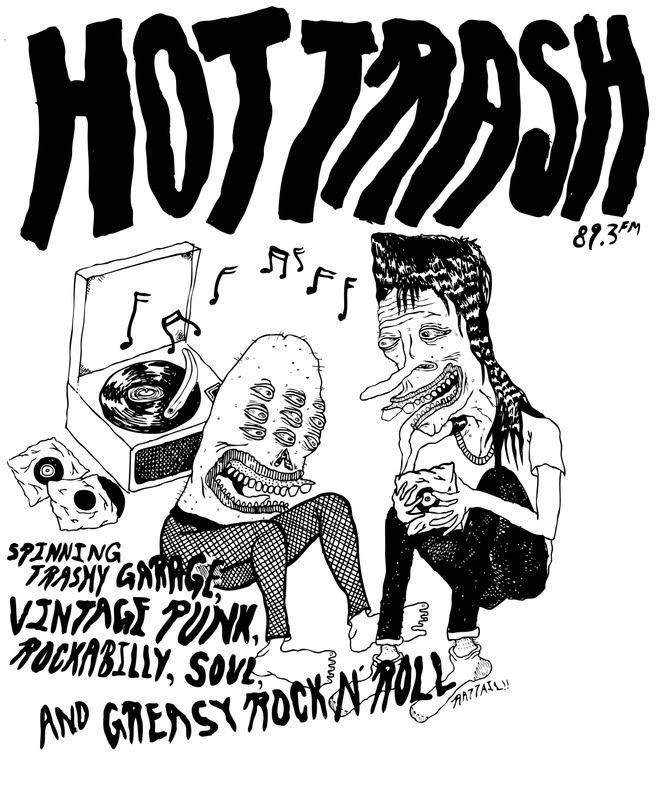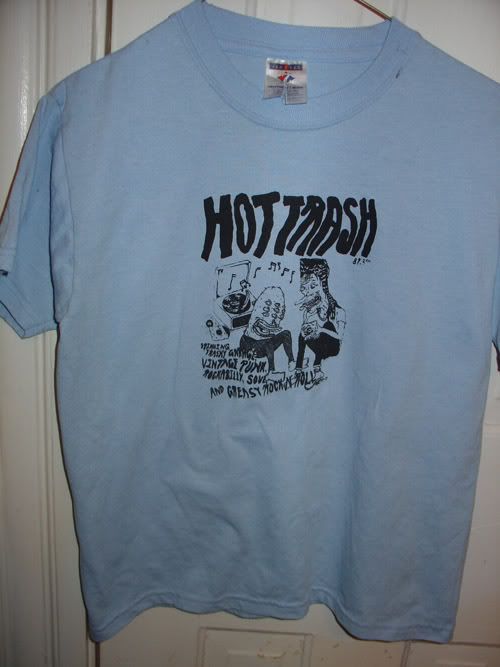 i never thought i would say this, but josh is at work and it's halfway through my last week of paid vacation from my former job and I'M BORED.