last friday was my last day of work. although i was sad to say goodbye to people (some of which i have worked with all 8 years) and i dreaded the thought of never having first crack at the useless junk from the back room anymore, i knew this was something i HAD to do. just after lunch i was up in the front of the store when my friend nick said we all had to go to the back for a meeting. i walked in to find everyone sitting around a cake (with pink frosting, since my nickname at work was "pink"), a card that they all signed, and a single pink rose. it kinda made me like the place for a second, until i remembered how miserable it always made me. it was very sweet of everyone though and it made it even harder to say goodbye to them.
here are two of my besties, john and mike. you never know what you will find here, so every day is like halloween for us.
this is my misc department partner heather (in my cat corner!), who made me cry first thing in the morning with a sappy card :(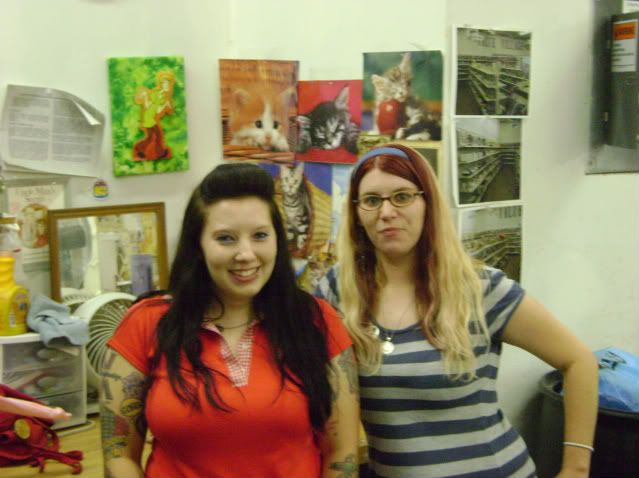 SO LONG, ASSWORLD! I'LL (sorta) MISS YOU!!!
it had been a few weeks since i went to a show, so it felt good to go see
bad sports
at now that's class. my friend daniel asked me to set the show up a few months ago. i first met daniel from seeing his other band,
the wax museums
. the band was good and we hung out at hotel hot trash afterwards, playing 45s and arguing about who is the best monkee (for the record: it's peter. HANDS DOWN!) here is an old picture of me and daniel when we were both at gonerfest a few years ago: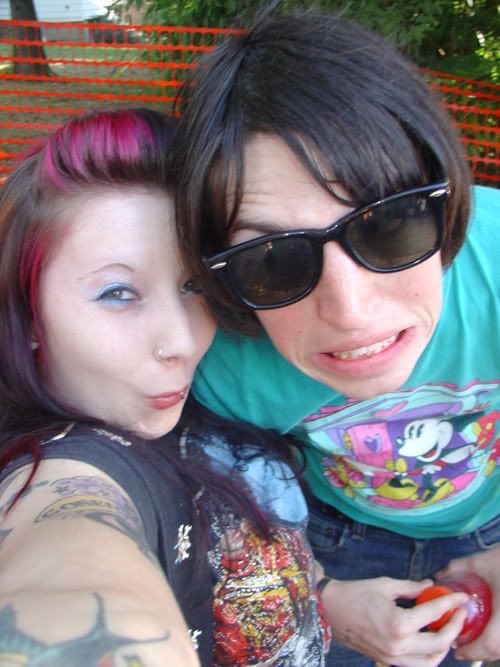 i also finally got to a carnival this summer! me, josh and my cousin amy went to the cuyahoga county fair.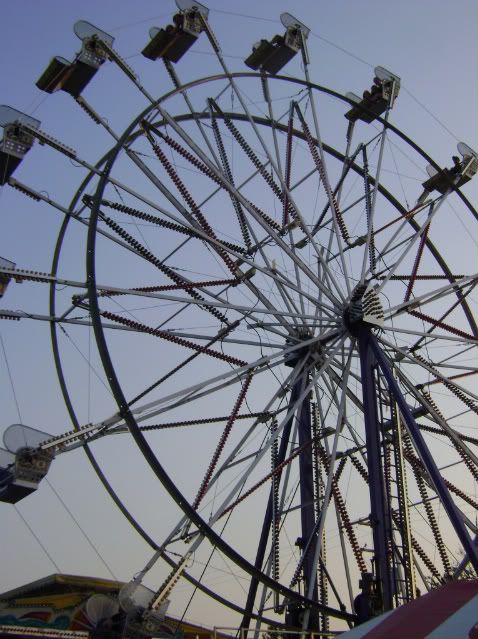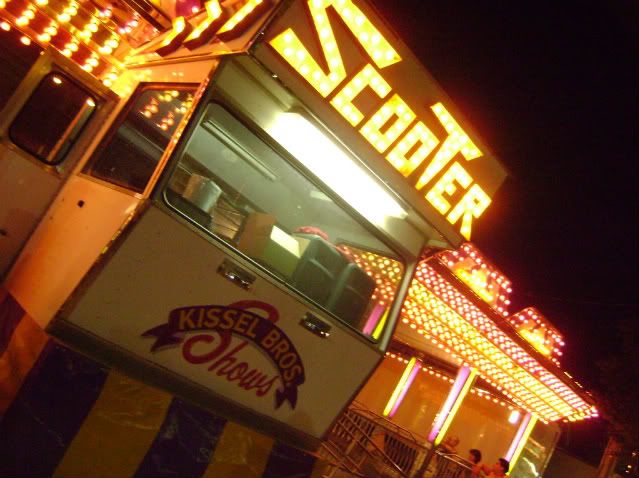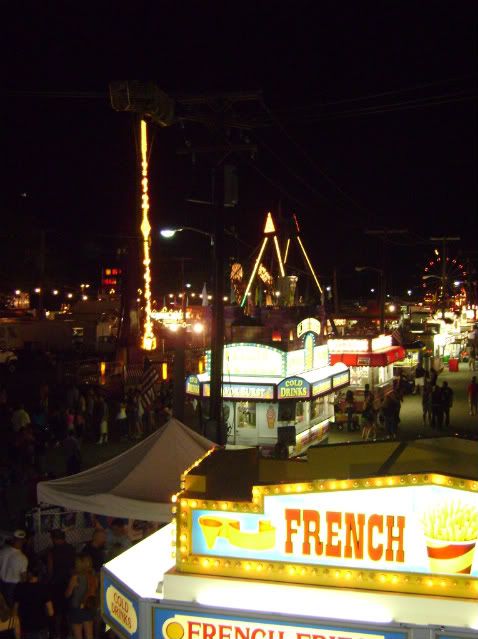 not only was this this best thing i saw all day, it was one of the best things i've ever seen in my life!
MONKEY JOCKEYS!!
and not just monkey jockeys, but monkey jockeys racing each other ON DOGS!!!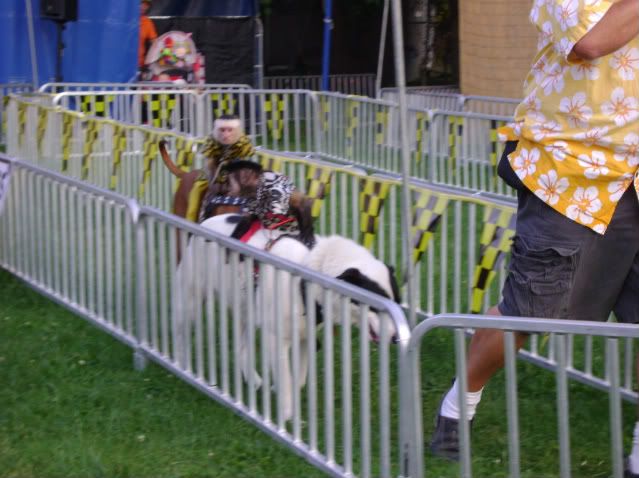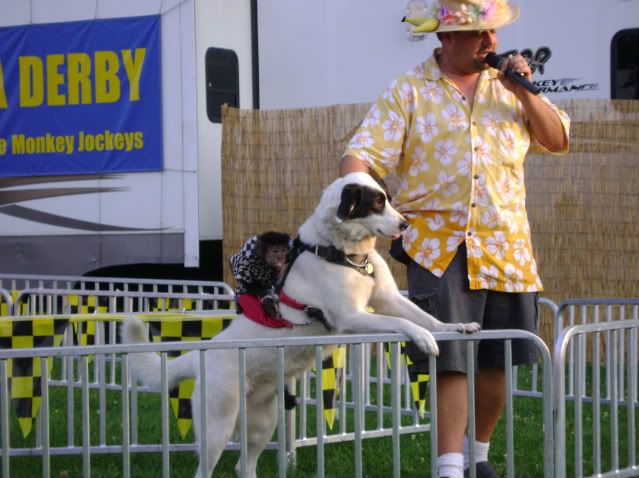 they even tried to have some freak shows! how cute. because what good is a fair without a good ol' freakshow?!?
i don't know why i'm so in love with tacky neon signs and candy-colored booths, but i am.
especially this one!
here is amy looking pregnant and refreshed. it isn't summer unless there's some sugary carnival lemonade involved! between the three of us, we pigged out on tons of carnival food including lemonade, beer, nachos, ice cream, gyros, cheese curds, icees, and stromboli. yowza!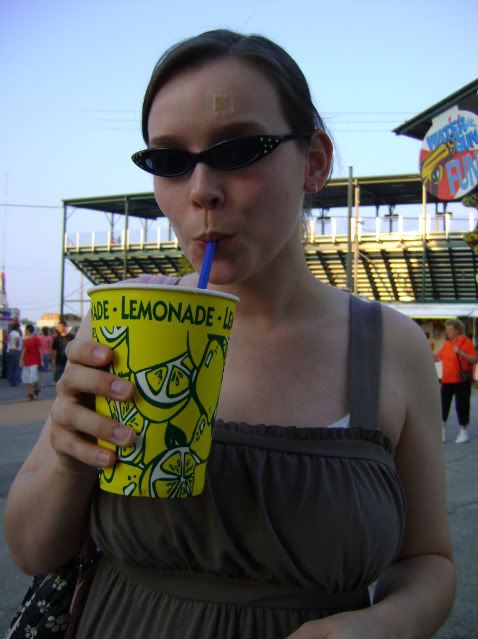 of course, we spent a decent amount of time in barns.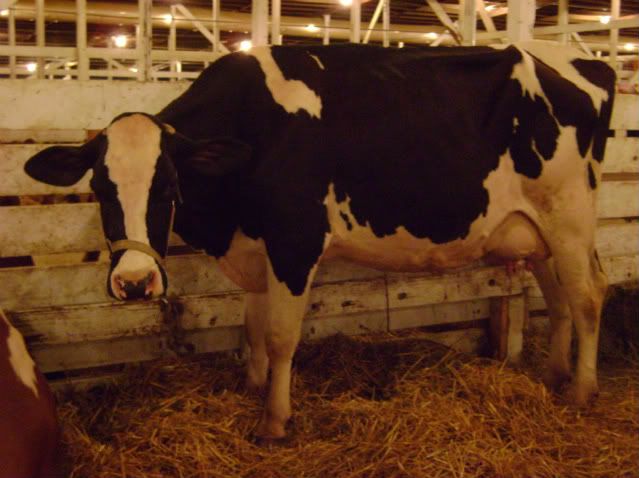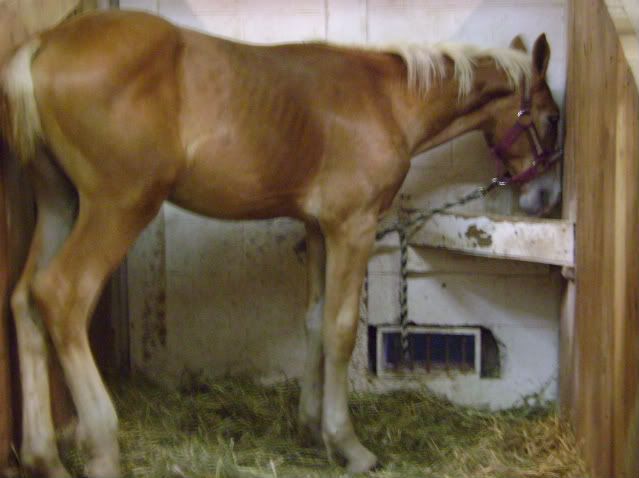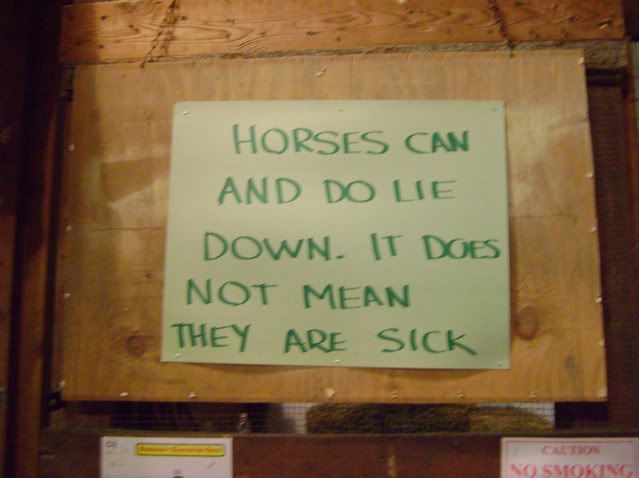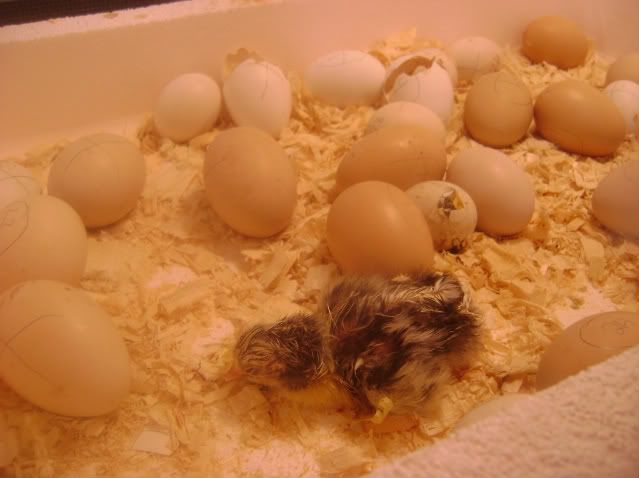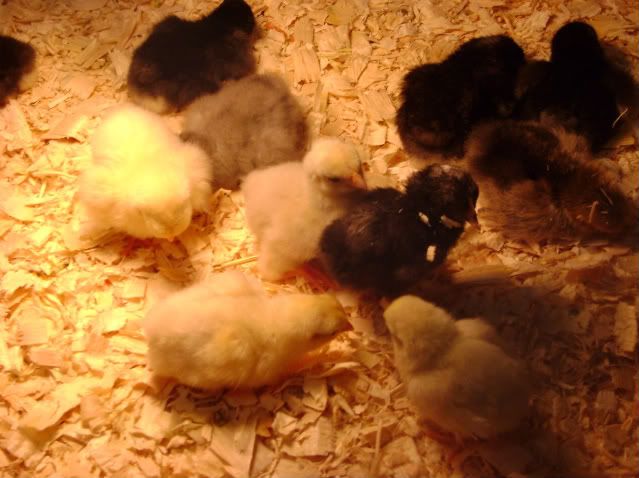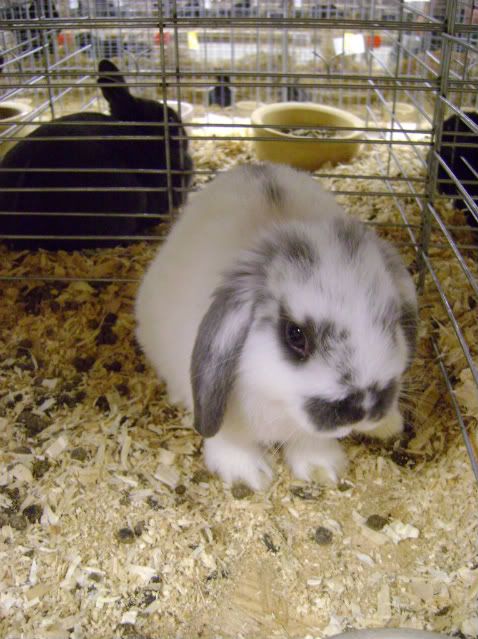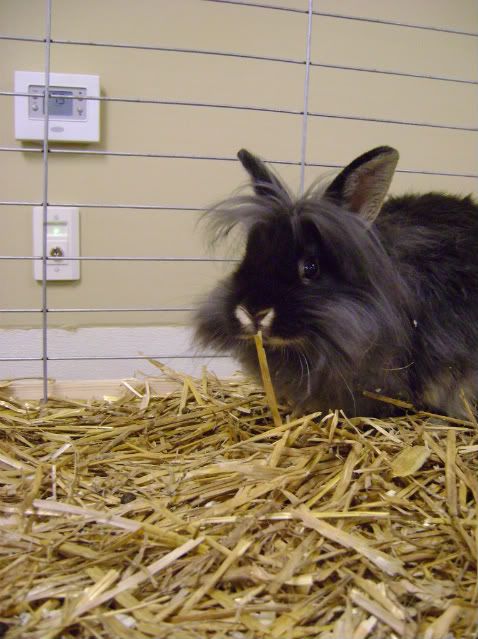 little goats are cute. i decided that we needed one. josh told me no.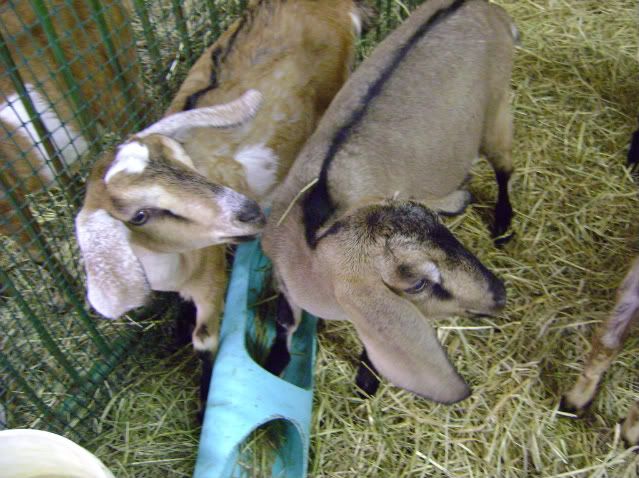 this goat wanted josh's beer.
baby piglets are sooo cute. too bad they have to grow up to be so disgusting. i decided that we needed some piglets. josh told me no.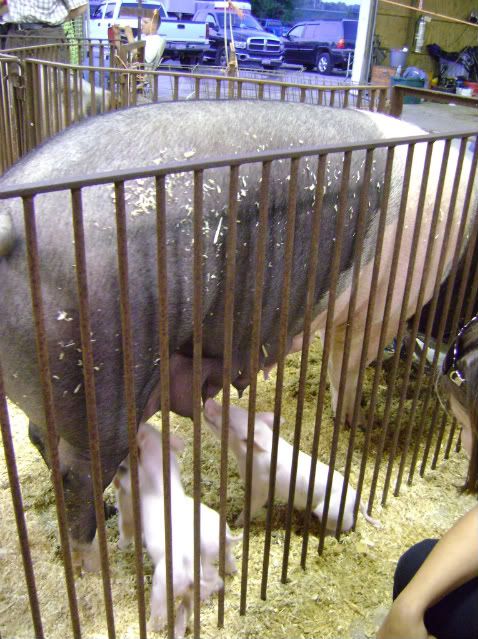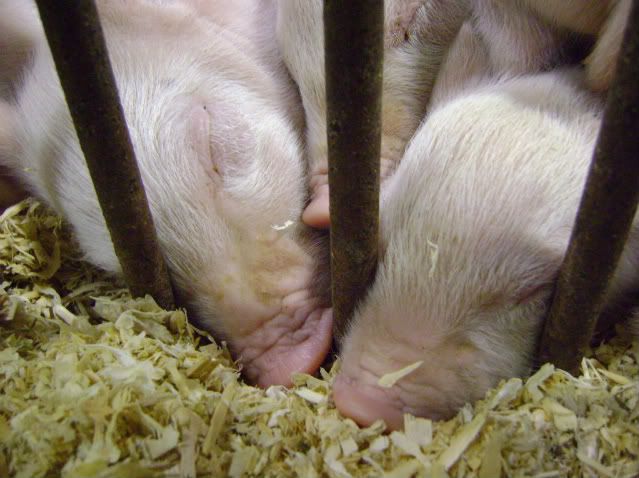 i never realized how cute donkeys are. i decided that we needed one. josh said MAYBE.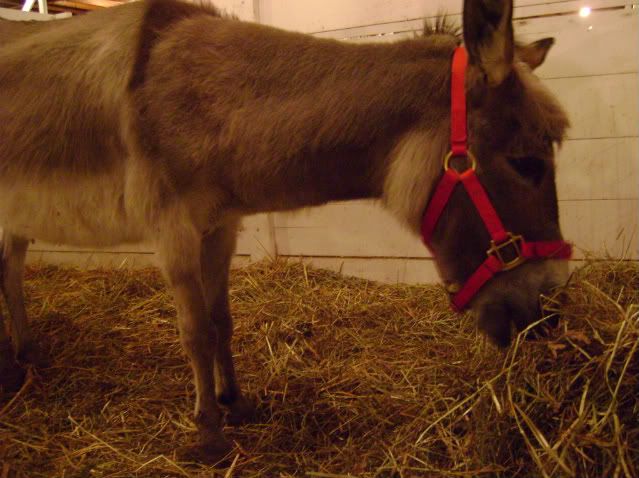 what's wrong with this kid?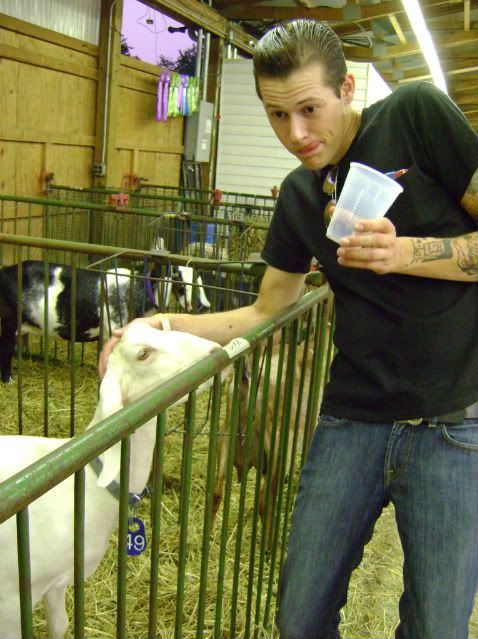 nice beard.
look at these guys! HAHA! josh tried to convince me that they were in the klan.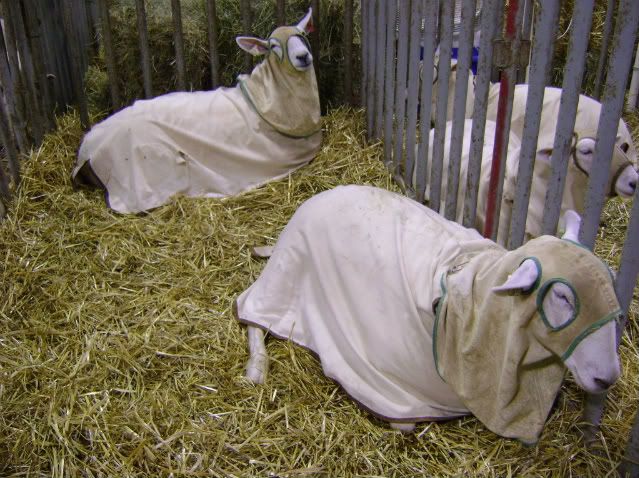 in other news, josh and i added two new photos that can be purchased in our
etsy store
. one is the creepy-looking fireworks picture i posted in here a while back, and the other is of everyone's favorite half-man, half-bunny (without pants!) -- NOBUNNY! although i realize it isn't nearly as good as having him before you in person, it will have to make due until he hops into your town :) please take a peek at our store and see if there's anything you like! or maybe you need a unique gift for someone...our creepy artwork would make a lovely halloween present!
coming soon to our etsy shop: carnival rides, freak shows, an old creepy church, and some tacky signs...
and i'll leave you with a few of my favorite quotes as of late:
"blenders kind of scare me."
-my friend mike, watching me test a blender at work
"there's a chronic FUCKER at my work!"
-josh, after telling a story about finding several pairs of girls panties in a room at work
"MASTER OF CHEESEBURGERS!"
-one of my friends from italy in the band svetlanas, praising josh's grilling skills