at work the other day, someone donated a baby onesie that read, "my daddy only wanted a blowjob!" i hope someone with a baby has the balls to buy it. that is, if someone at my work had the balls to make sure it got onto the sales floor. i'm sorry to all those delicate flowers out there reading this, but that's terribly funny.
josh and i watched too many episodes of "gangland" and decided that we need gang names. from now on i will refer to josh only by his gang name, which is "slim." we figured that i can be "fang" because i'm STEALTH! and i have a 'TUDE like a muthafuckin' CAT! with CLAWS! and since josh obviously believes himself to be the leader of this imaginary gang, that would make me his lady -- THEE lady. so he can call me sweet fang, which is an adaptation of the usual "sweet thang" i occasionally get when he is trying to butter me up for something. we spend too much time indoors, alone, watching tv.
we DID get out on saturday, however. we hit up the flea market and had some decent luck. one of the first things i found was a belt buckle for josh that said "country" on it. my hillbilly boy loves his country music! i hurried and bought it for him before he could see it and then i was so excited i gave it to him right away. ha. i should have been smarter and saved it for his birthday, which is just a few months away.
this cute little kitten came running right up to me but he was so busy playing with the string on my camera that i couldn't take a picture of how small he was. i loved him.
i found this old key for 50 cents that i turned into a necklace. it's one of my new favorites.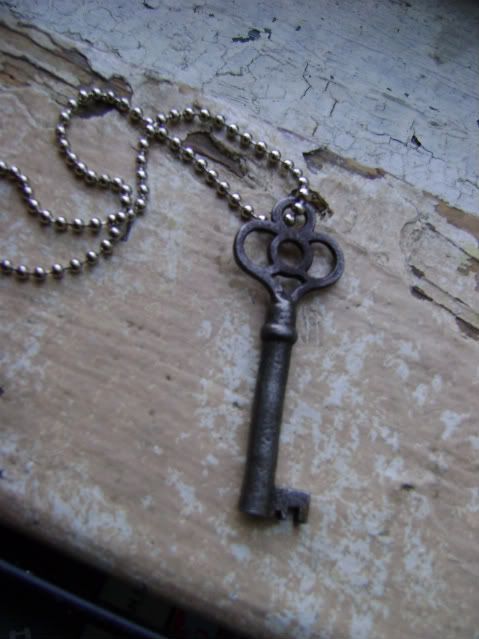 i got some records, because a rock'n'roll girl can never have enough. these are some of the jams you would hear if you walked past my window:
-"but it's alright" by j.j. jackson
-"saturday night" by the bay city rollers
-"action" by freddie 'boom boom' cannon
-"you got to me" by neil diamond (his best song EVER)
-"i got the feelin" by james brown
-"i'm lookin for someone to love" by buddy holly and the crickets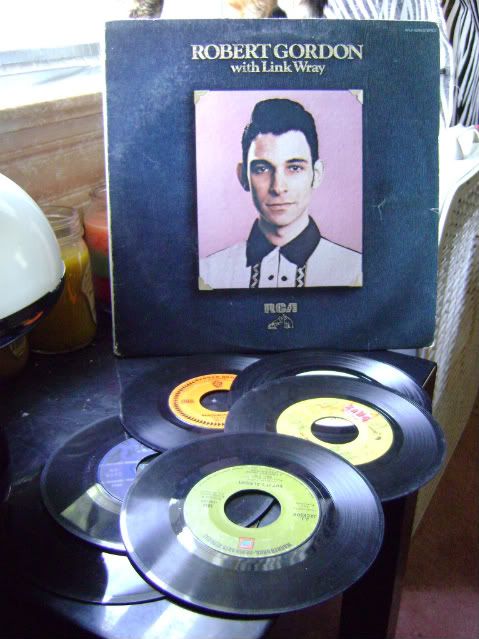 my big score for the day came in the form of this, for a measly $1! i couldn't believe my luck. i wrote about paul collins in a few of the first entries i ever wrote in here. it has "rock and roll girl" and "walking out on love" and all the hits.
i also talked a lady into emptying out these 45 record boxes so i could buy them. old 45 carrying cases make me weak in the knees! here are my two new ones:
and here is the rest of my collection that i have at home.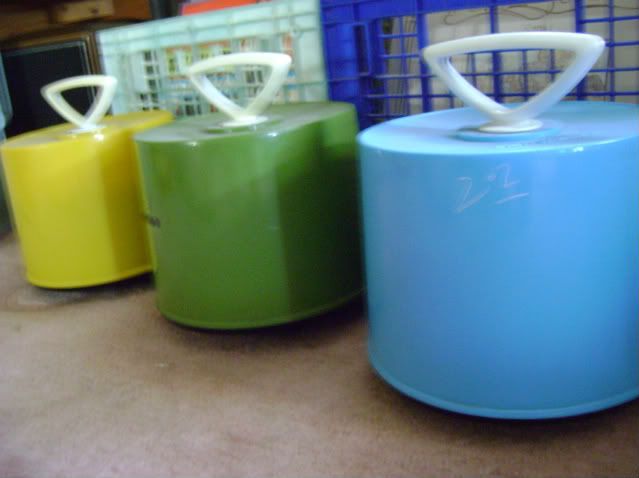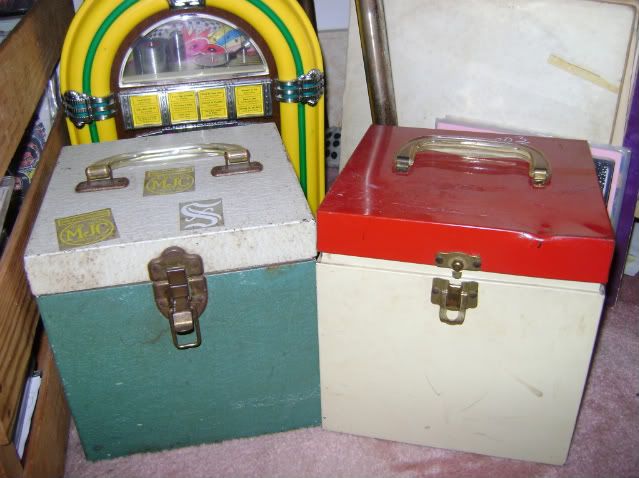 this one would have been awesome if the lid wasn't ripped off :(
i like it when other people's stickers and writing is still on them. it makes me wonder about the person who used to own it and what life was like back then!
pogo thought this was a photo shoot for her.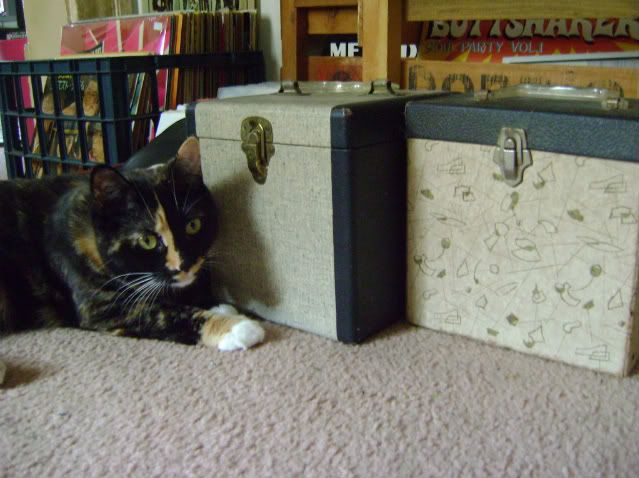 here is the best one for last!
after the flea market, we drove around looking at garage sales, yard sales and one lonely estate sale. we didn't find anything we wanted, except the house they were selling at the estate sale. too bad i don't have an extra $130,000 laying around.
at night, we went to one of the nearby metroparks to hang out on the beach and watch "the goonies" on a projector they set up. it was nice.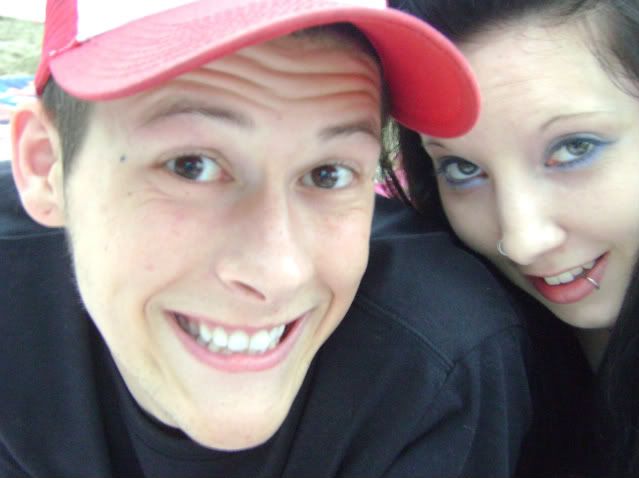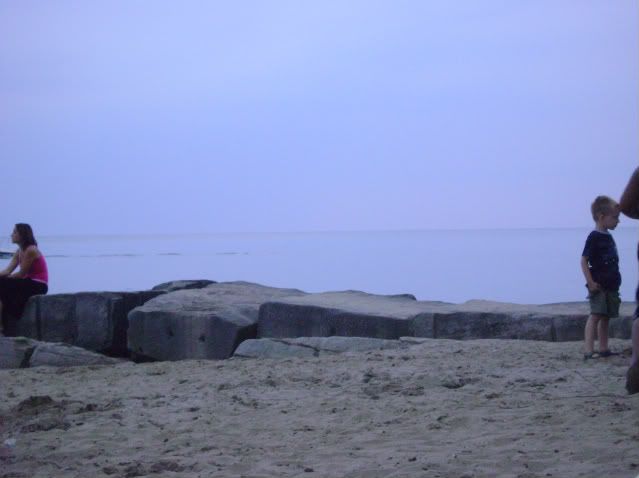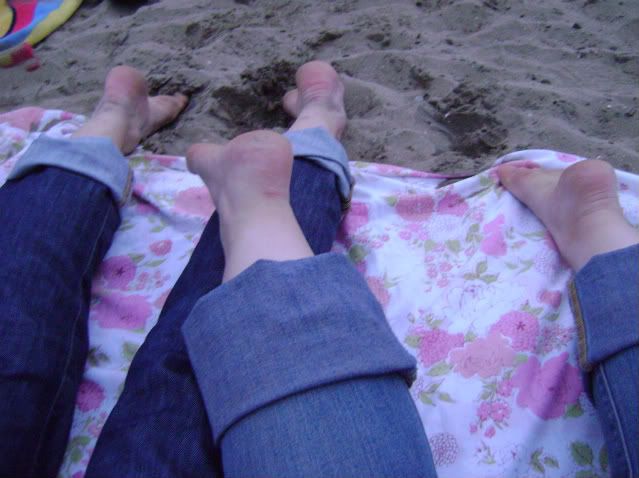 it's shark week on the discovery channel and i can't get enough of watching them bite people's arms and legs off! time for more...!