yesterday there was an old man talking to me at work. i didn't like him but couldn't remember why, although i knew there was something creepy about him. a few minutes later it dawned on me when he came up behind me and said, "i gotta tell you: you do a wonderful thing for a pair of bluejeans. you just made an old man's day." WHO DOES THAT?!? then i remembered he was the same old pervert who watched me bend down at the bookshelf putting books away a few months ago and claimed that "made his day" that time, too. i felt dirty like i needed to go scrub myself with a loofah.
lacey recently admitted that she is amused when i post about all the different bands who check into hotel hot trash and have pajama parties with me. this made me wish i had a reality show to capture some of the madness that is my life at times. where was the camera crew when i walked in on paul collins changing into his pajama bottoms or when benji from the creteens was passed out curled around the toilet while members of brimstone howl sat on the toilet above him to go pee? in any event, i had a fun time when
poppets
from sweden came over the other day. lina and magnus are the cutest couple ever and i wanted to keep them forever.
they brought their friend emily from austin, tx with them and we realized we both know a ton of the same people (like theresa and ezra!)
she in turn pointed the band
love collector
in my direction when they were passing through cleveland and needed a show, so they came too! josh cooked cheeseburgers on the grill and the 9 of us had a hillbilly picnic on the grass where we laughed and told stories about dead cats. not that there is anything FUNNY about dead cats, unless they are on the phone in a telephone booth. don't ask me, ask dave from love collector. anyway, i hope someone sends me some photos after they get home from tour, because i was too busy making potato salad to take any of all of us hanging out.
the show at now that's class was in the basement and featured everyone's favorite, mr. california.
poppets dedicated a song about having a danceparty to me and my heart was so happy it almost melted.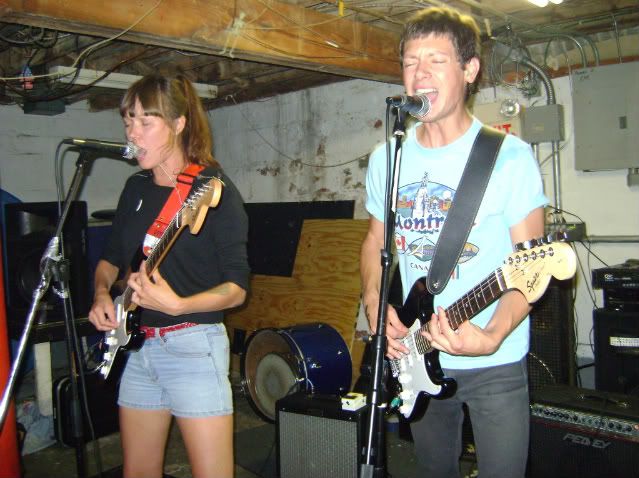 love collector is soo much fun. BOO ON CLEVELAND FOR MISSING THIS.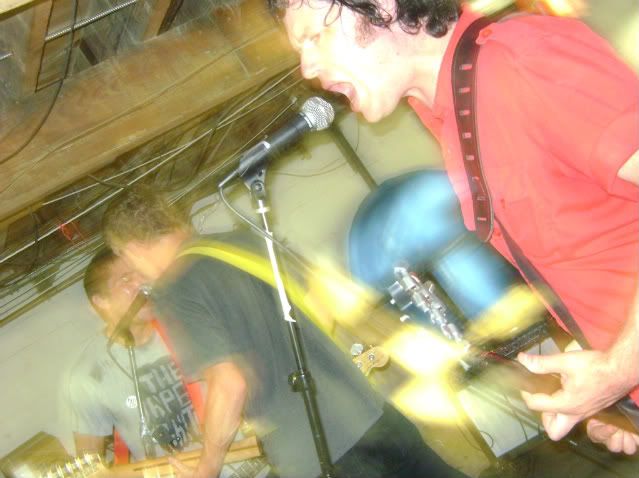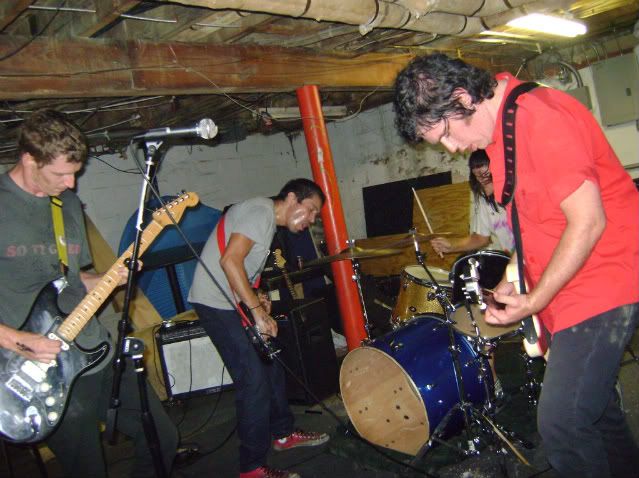 it was a great show and the most fun i've had with bands in a while.
(l-r: robin/love collector, lina, me, magnus)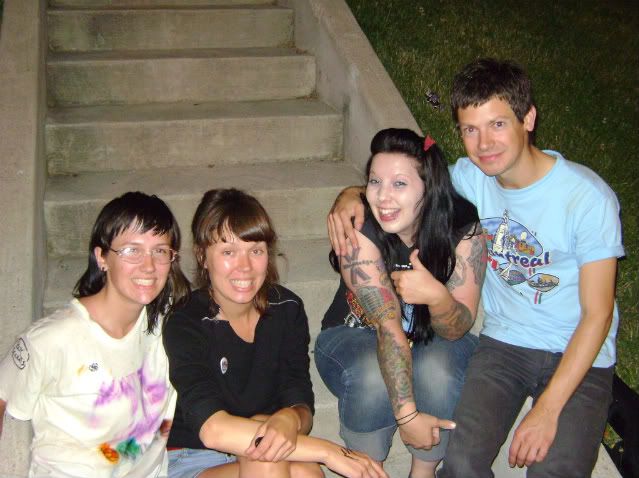 we went to the zoo the other day with josh's mom, stepdad, and three stepsisters. i love the zoo and i love the fact that it is right down the street from our house.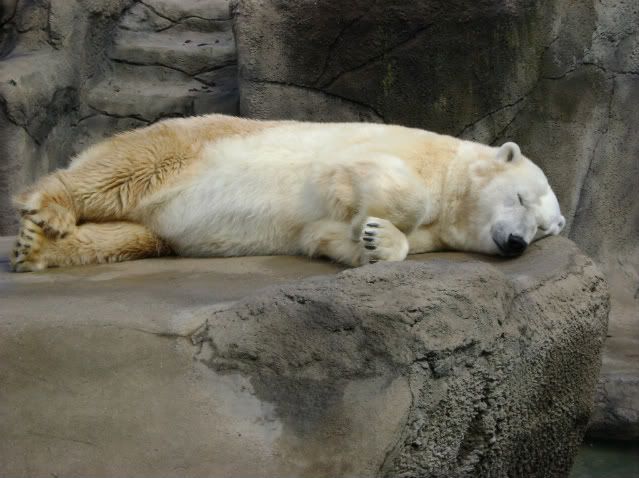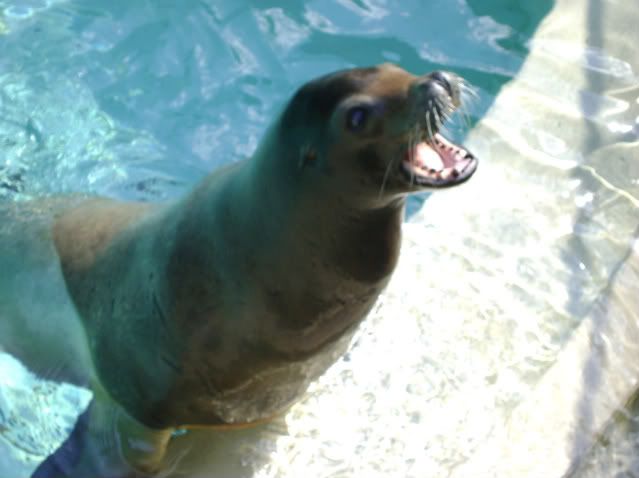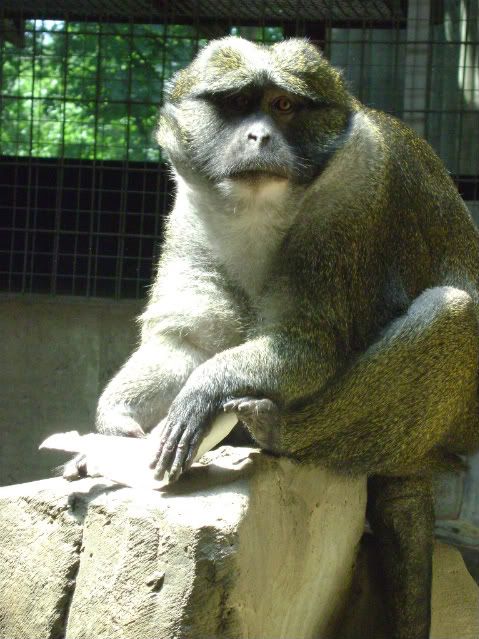 the dinosaur exhibit was cool.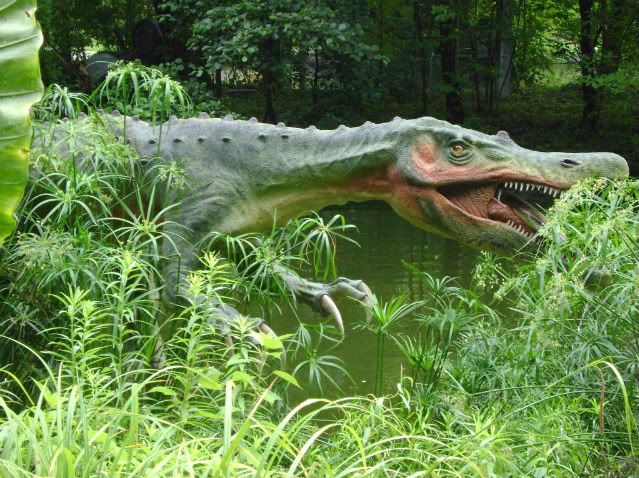 i like that this thing is a retarded-loooking pizza dinosaur.
finally, my favorites: the otters!
i got my latest etsy purchase in the mail last week. i framed them and they are hanging on the living room wall next to nurse squirrel. they look awesome.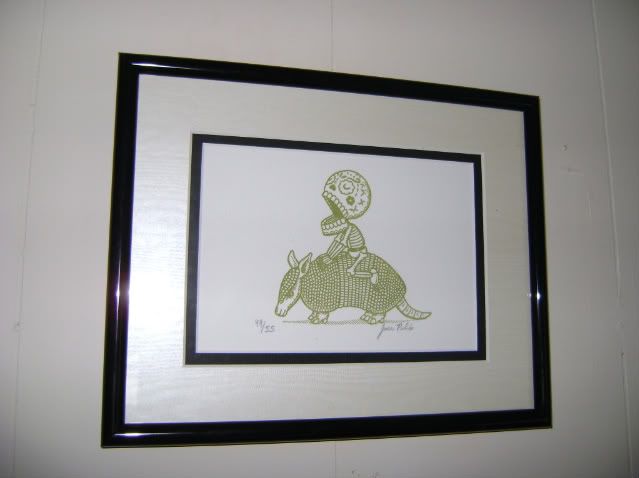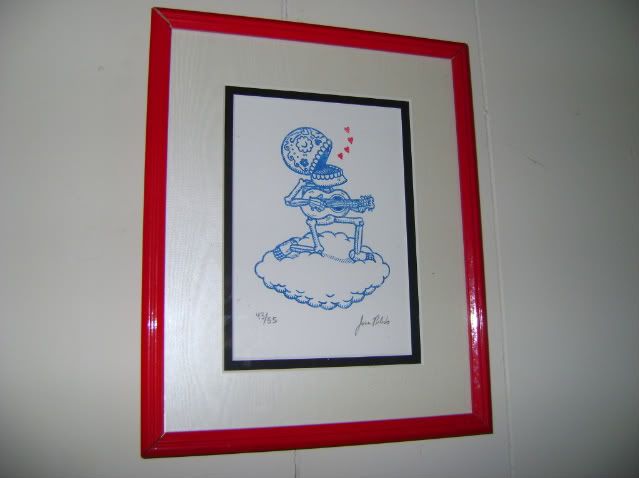 i made this one day out of a cover from some old sheet music that i found at the thrift store. isn't it the cutest?