here is what has been going on lately.
last week or so i made josh go with me to see
FAG COP
. i've been into them for over a year and was excited to finally see them live. fun dudes. they ended up staying an extra day in cleveland and played two nights in a row, so i lucked out. check out the song "i'm fucking dead" which is my fucking JAM (and i got to hear it twice in a row! score!) the second nite they played "my daddy has white trash friends" which was also a bonus.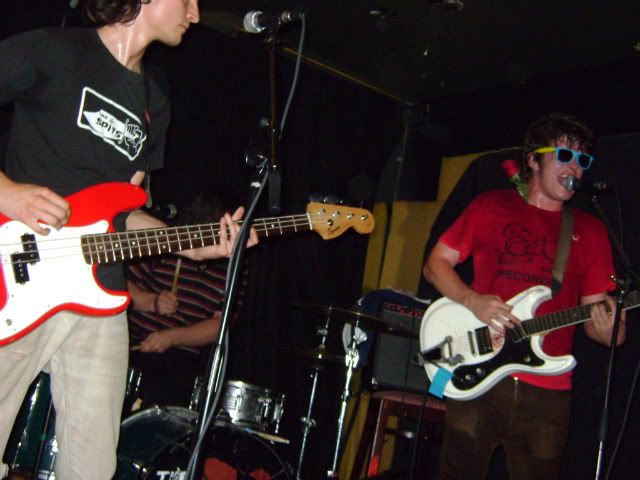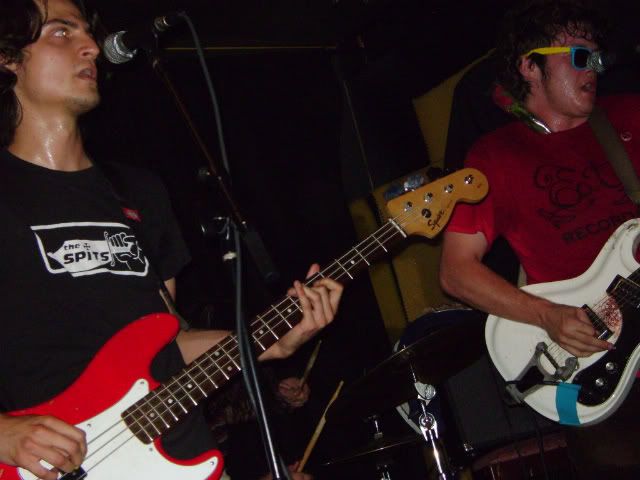 i don't know who this guy is but he came to the show and tried to peddle his flowers. he was nice enough to give one to the singer of fag cop, and you can see it sticking out of the top of his shirt in those pictures above where they are playing.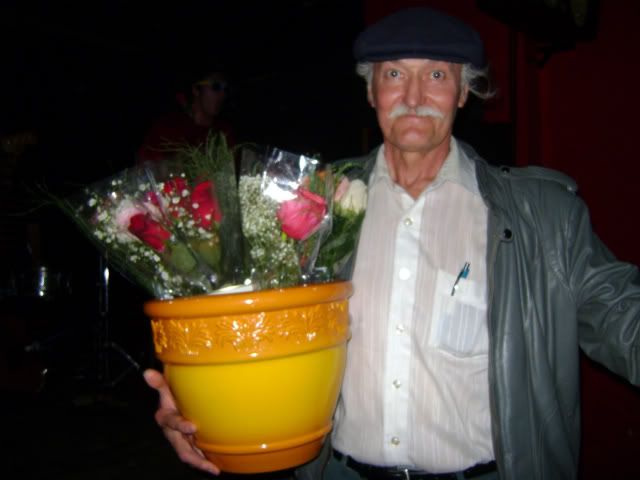 that same night, the homostupids (who are notorious for playing in the most awkward places possible) decided to do a set in the tiny foyer of the apartment above the bar. a bunch of us crammed into the room to watch that and it was cool. cleveland doesn't have nearly enough house shows, and josh and i decided that was because we realize that we are just too bad. by "we" i mean the city of cleveland, or more specifically the particular group of people who make up this "scene" who are always trying to out-do each other with stupid stunts at shows and functions. who would want to host a show at their house knowing that a cinderblock is going to end up through the floor and your curtains will probably catch on fire when someone throws a handful of firecrackers at the band while they play? so it was a rare occasion, and that made it all the more enjoyable. but as you might imagine, being crammed in a tiny room with 30-40 people smashing and crashing around makes it virtually impossible to take any photos.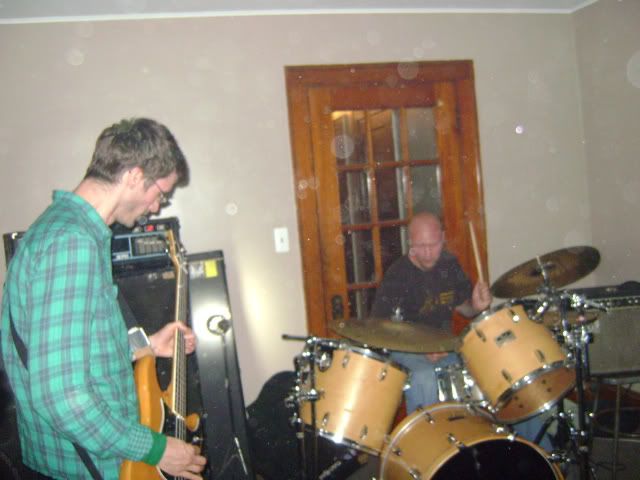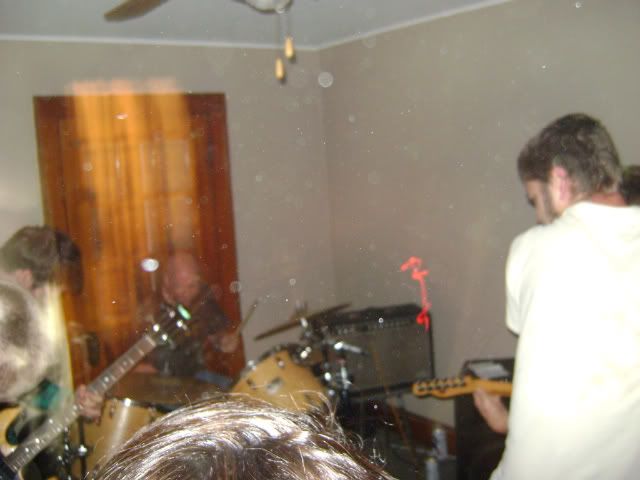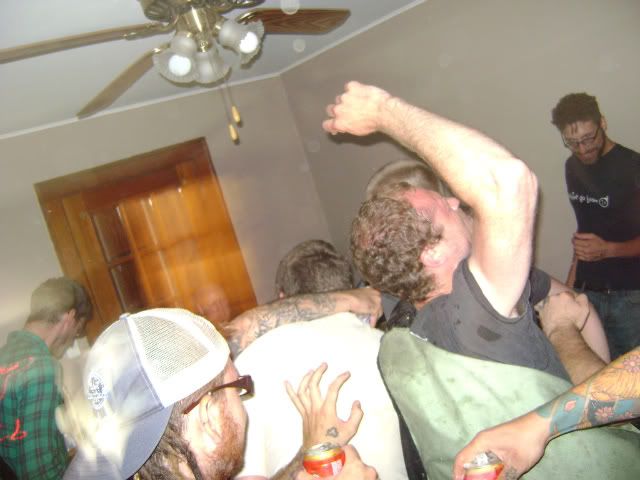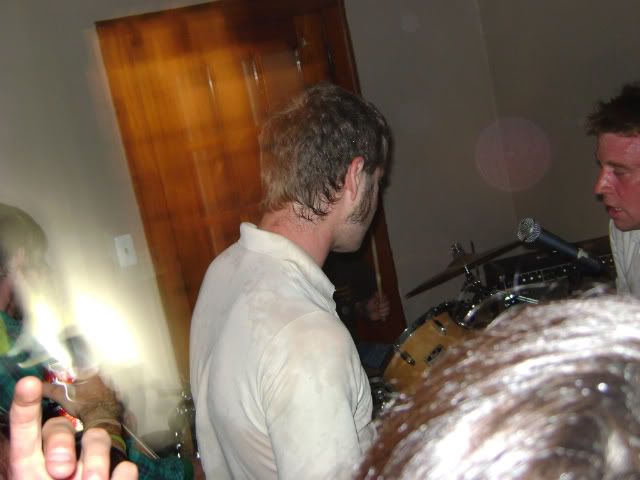 the fourth of july was nice. josh and i went to lakewood park for fireworks. they always have a nice display. taking pictures of fireworks is awesome.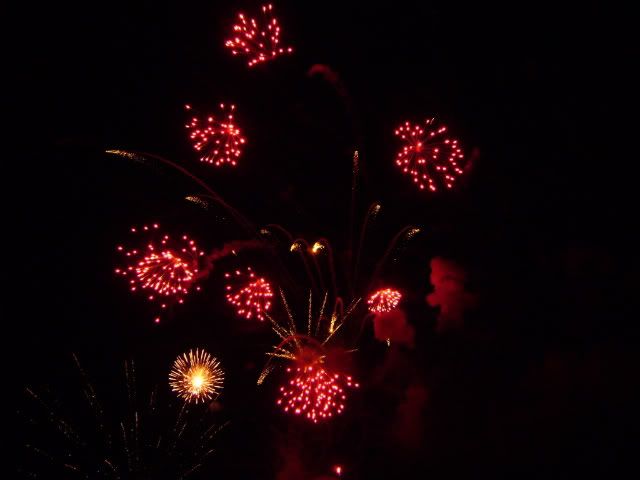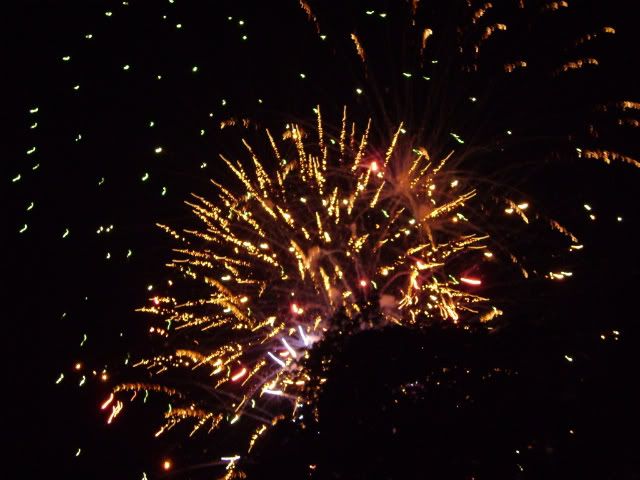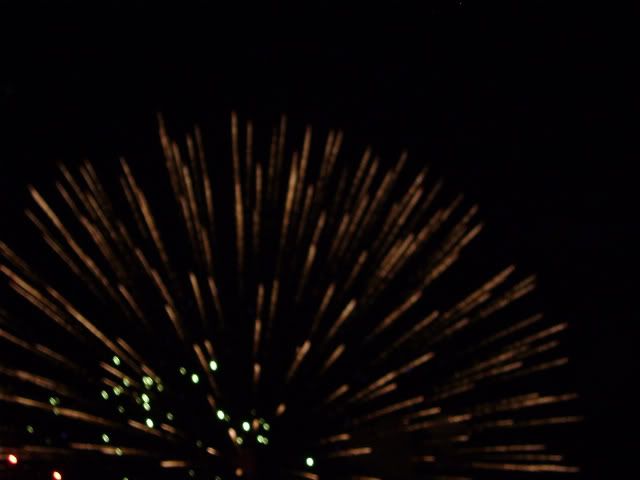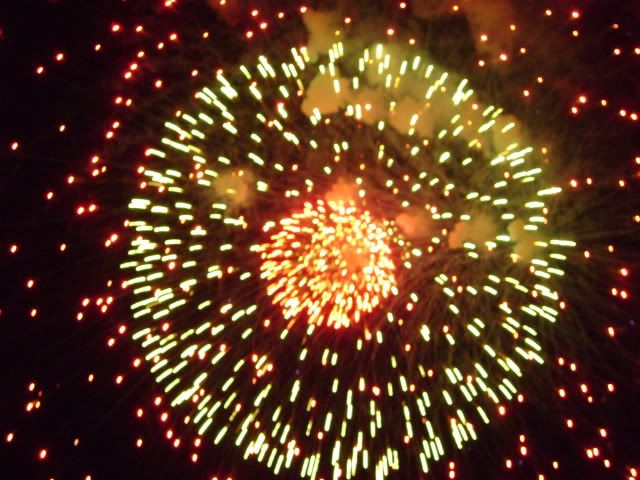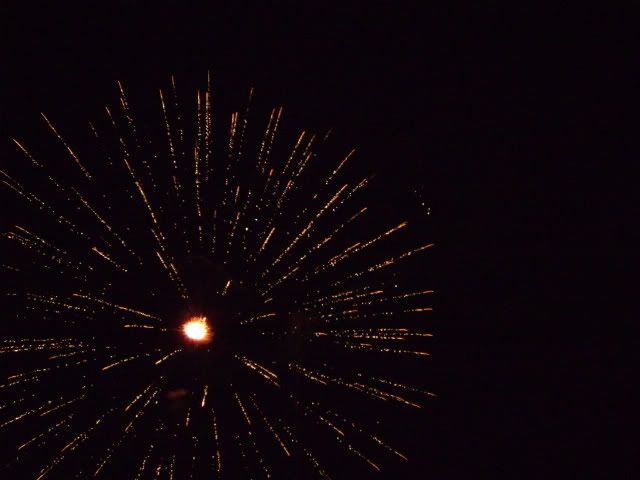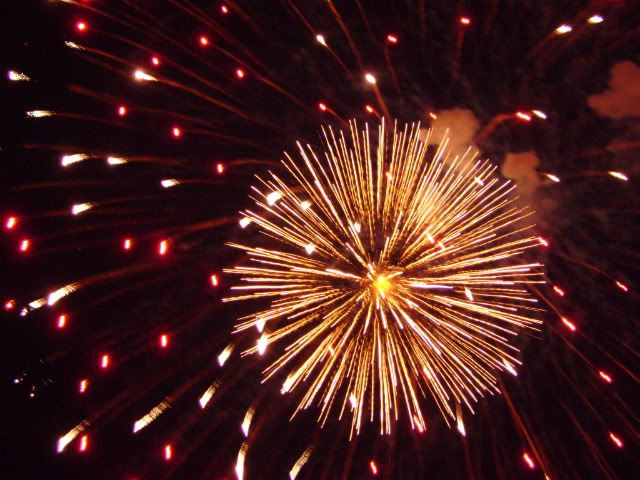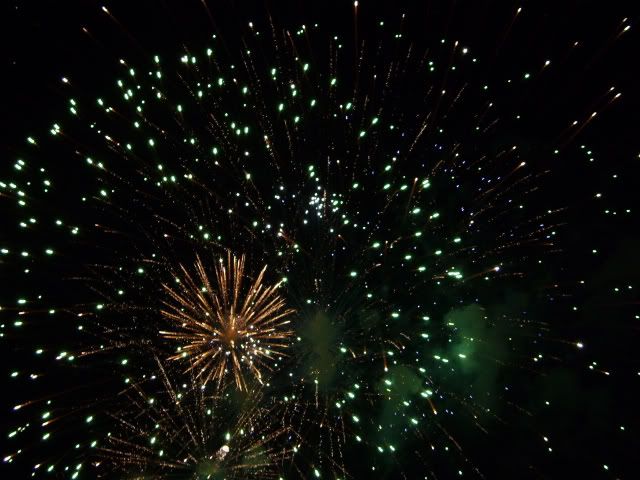 the grand finale was INTENSE! it lit up the whole sky so that it seemed like daytime for about 10 seconds. amazing.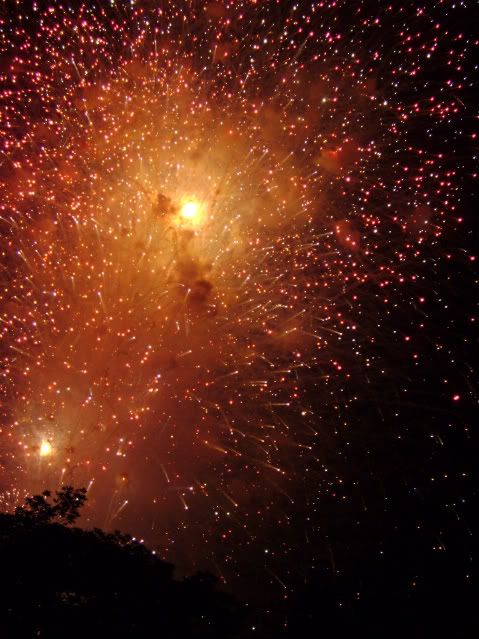 here is a photo that i absolutely adore. it will most likely appear in our
etsy store
very soon. while we sat there watching fireworks, i was sorta annoyed that we had some trees in the way obscuring the bottom portion of our view. but then i witnessed this, and i realized how badass it looked seeing the fireworks blow up the night sky and illuminate the trees in such a spooky way: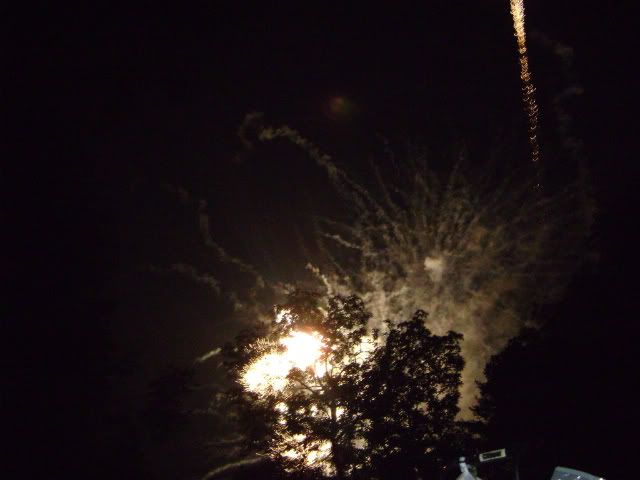 this past friday, josh and i went to see that new john dillinger movie "public enemies." let me ask you: what could be hotter than johnny depp as a mascara-wearing pirate? oh, yeah...johnny depp as a pinstripe suit-wearing gangster. hottt. that idea is almost as good as the one where someone cast johnny knoxville as a greaser in that "deuces wild" movie.
on saturday morning, we went with my parents to
the west side market
. this is the oldest publicly owned market in cleveland (in existence since 1840 but in its current location across the street since 1902) with over 100 stalls of local merchants. i remember going there early on saturday mornings with my dad as a kid and it has been years since i've been inside the place. we got some fresh vegetables and bakery and meat, but mostly i just went for the experience of walking around and taking in all the sights!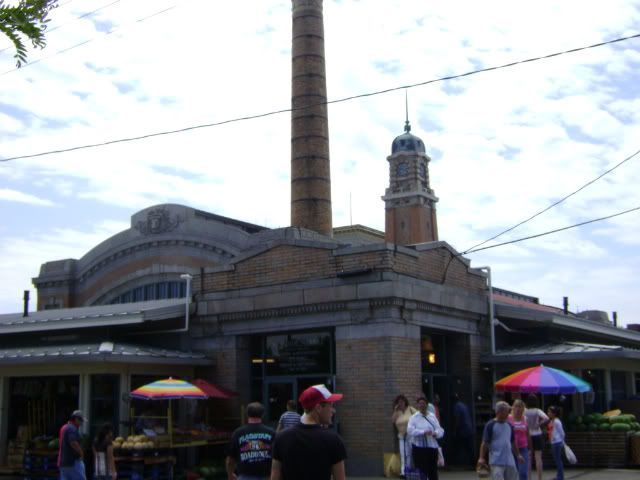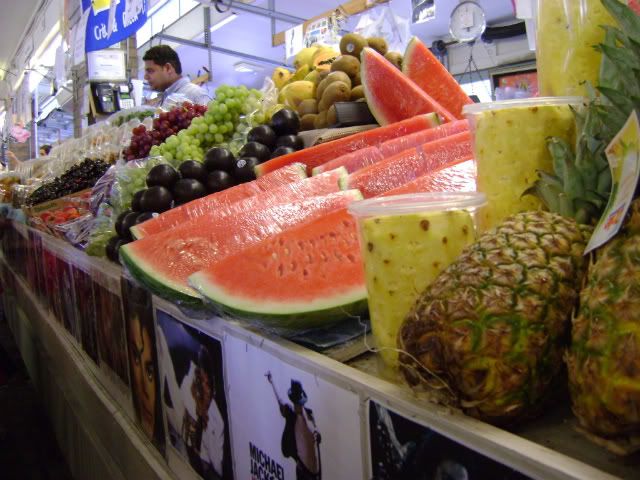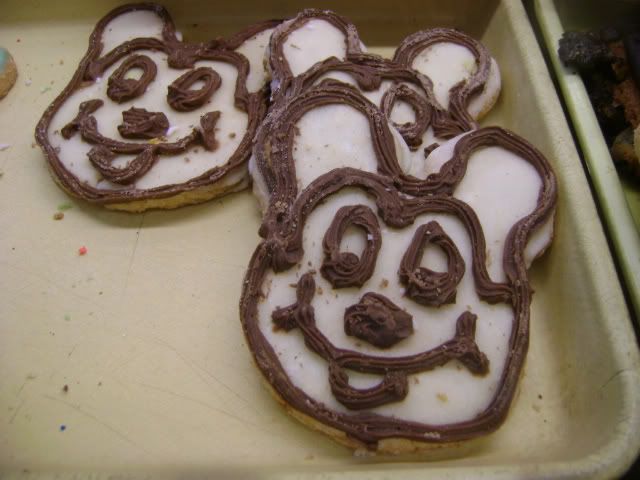 here was the booth that josh referred to as "hotsauce heaven":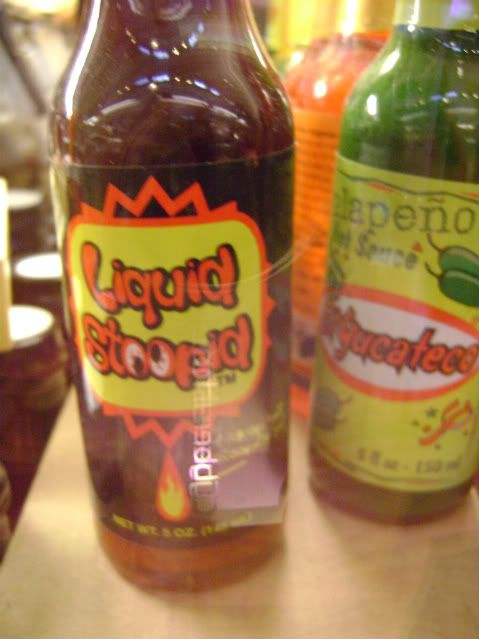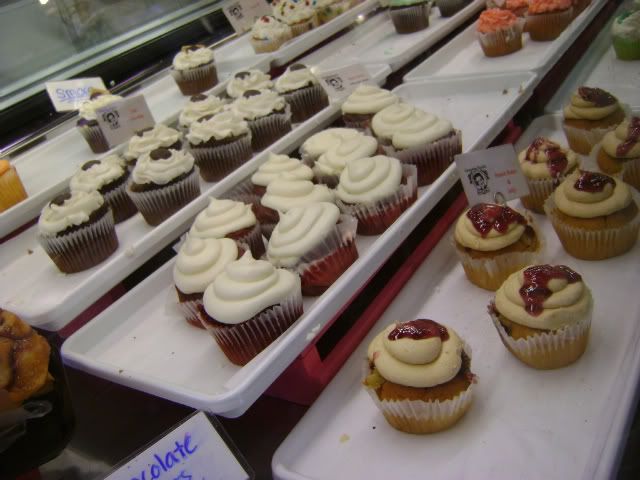 doesn't everything look delicious?!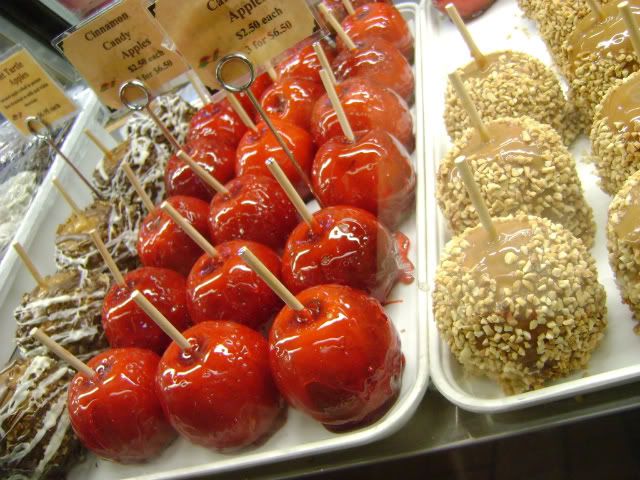 we tried to take our lunch onto the balcony to eat, where you can look down on the entire indoor portion of the market. it was too hot so we sat outside instead.
i was all geared up to try a gyro for the first time ever, but i chicked out at the last minute. mom, dad and josh got one but i had some sushi (i never used to like sushi and now i crave it ALL THE TIME!)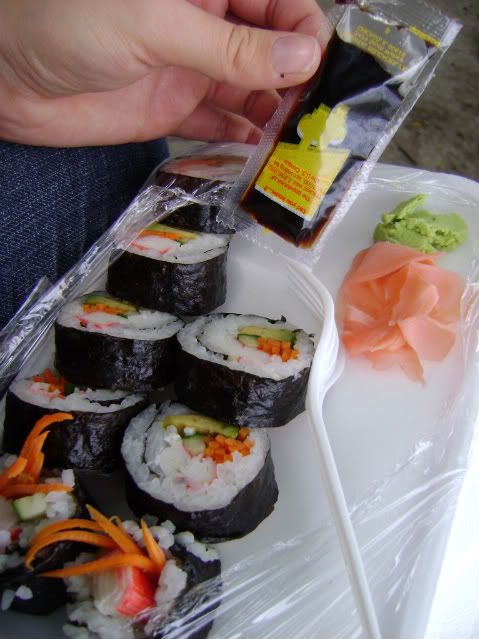 today josh and i went on a picnic in the park. it was sooooo nice outside.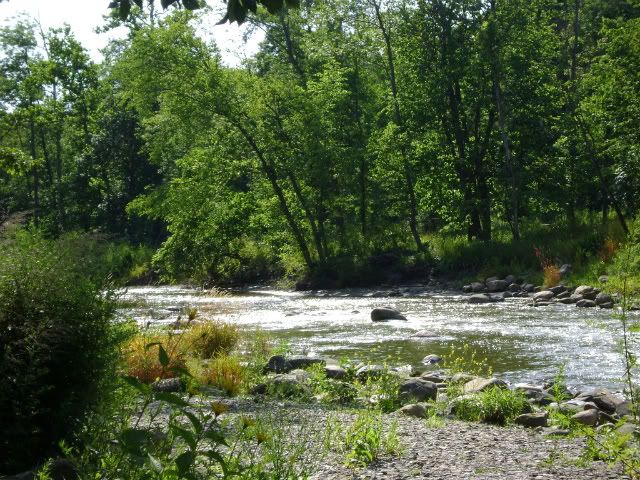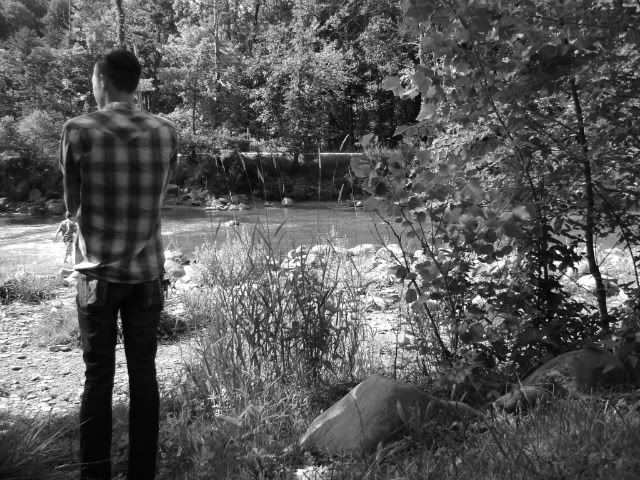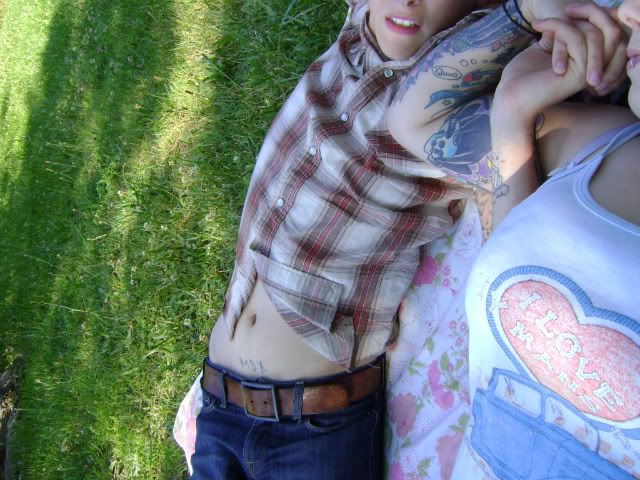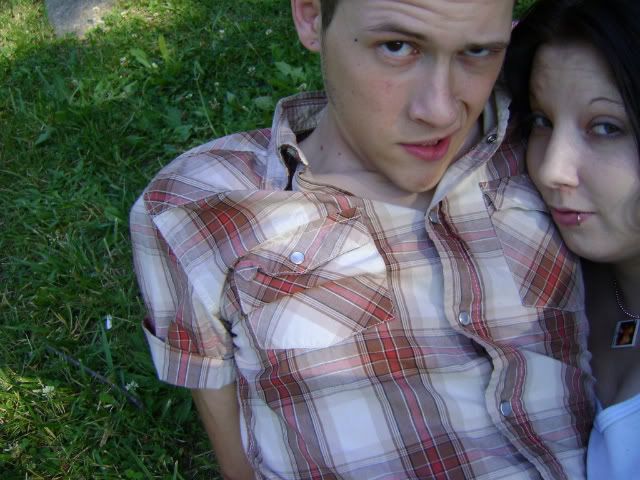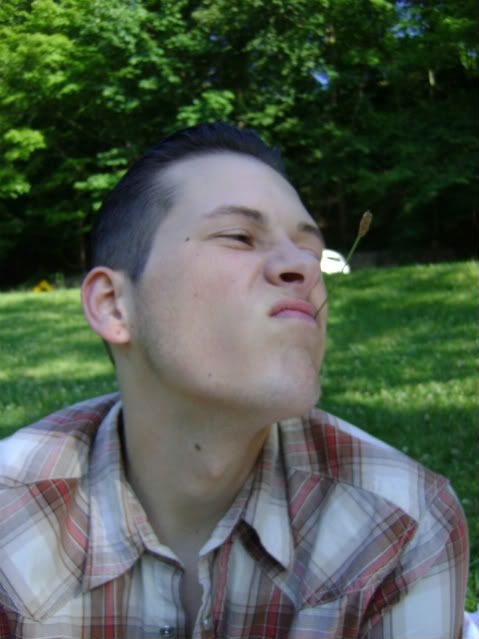 are you sick of us yet?
tonite i was looking around on craigslist to see if there were any poor old saps whose wives were making them get rid of their old records. i did not win. but i DID find THIS poor old sap who was getting rid of THIS!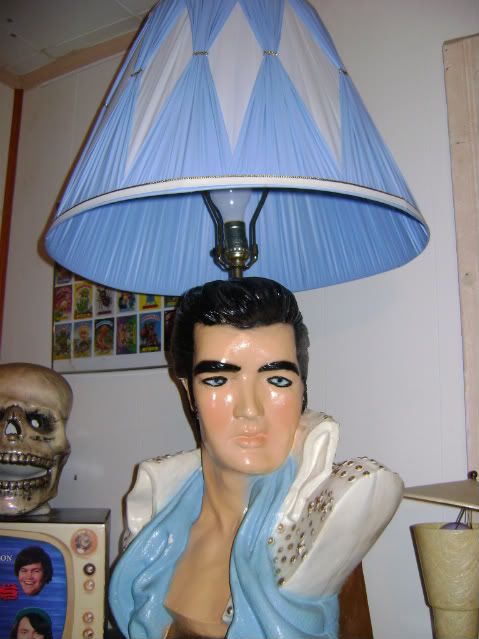 he lived nearby, he only wanted $40, and we REALLY wanted to help him clean his house out. we ran.
Q: what's cooler than cool?
A: one of these ol' thangs!
Q: what's cooler than this ol' thang?
A: TWO OF THESE OL' THANGS!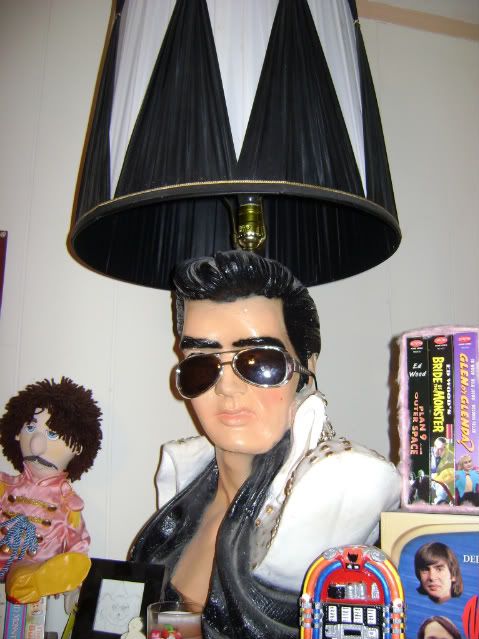 that's right, i had the black & white one that my brother found in the trash (!!!) and gave me for christmas, so then i had to get the matching baby blue one when i saw it. am i ridiculous? YOU HAVE NO IDEA!!!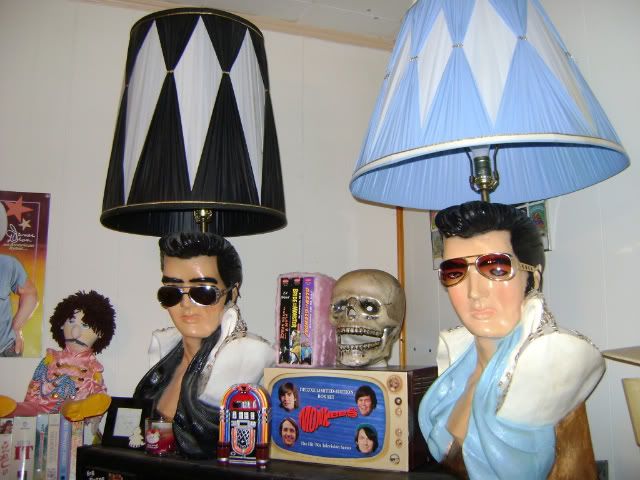 in closing, i would like to say that i will be the first person to admit that i am a total crab ass in the mornings. but one thing that never fails to make me smile is when i go out to my car in the morning on my way to work, and i find tiny little mud paw prints on the hood of my car. we have a lot of cats in our neighborhood, so it happens often. aww!