here i go slacking off again.
christmas was nice. we had both our families over our house and things went well. i was especially nervous having the puppy around, but the only casualty came when he snuck a chicken leg off someone's plate and booked it into his cage. josh said he had to pry his jaws open and there was chicken grease dripping down. haha.
my favorite part of the holiday was on christmas eve. we always meet at my parents house and get chinese takeout for dinner before exchanging gifts with the immediate family. when my dad got up to get a drink, my brother unwrapped a mint chocolate truffle and stuck it in the middle of my dad's plate. he covered it with some fried rice and the rest of us cracked up because it was barely noticeable among all the brown gravy and vegetables on his plate. during the meal, we would sneak glances at my dad and his plate and laugh, and he knew we were up to something. "what's so funny?!" he would ask, and we would pretend it was something on tv. finally, i watched as my dad speared the chocolate truffle on his fork and put it in his mouth. it was perfect, because the heat of the food had melted it enough so that it wasn't suspicious when he stabbed it with his fork. the look on his face as he bit into it and realized, "
wait a second, something isn't right here
..." was absolutely priceless. for a second he looked like he might spit it out, but once he realized (in the midst of all our laughter) that he had been pranked rather than finding something poisonous in his meal...let's just say i'm glad my dad can take a joke.
here is a photo we snapped on new year's eve, right before we left to go dj at the bar. spending the night ringing in the new year with friends, some family and rock'n'roll seems like as good a way as any to start things off.
today is elvis' birthday, which i believe should practically be a national holiday. the story of his life and how he went from rags to riches (and all the sordid details in between, both extravagant and ridiculous) is one of the most interesting life stories ever. i love that he has been gone for so long and people are STILL pouring in to visit his house on a daily basis, still making a living as elvis impersonators, and still have such an interest in the man, the myth, the legend. he is larger than life. it's incredible, really.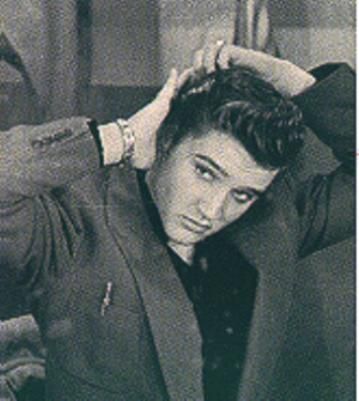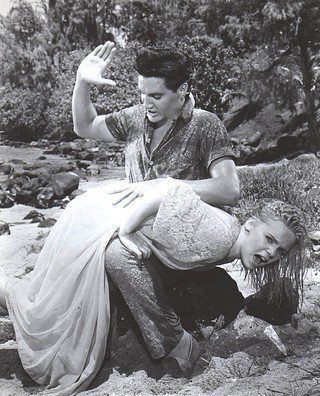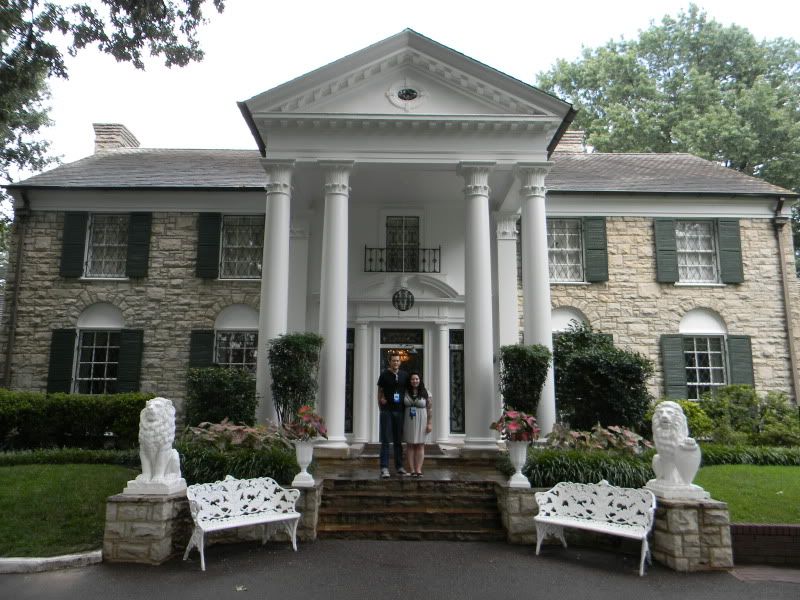 on our honeymoon outside of graceland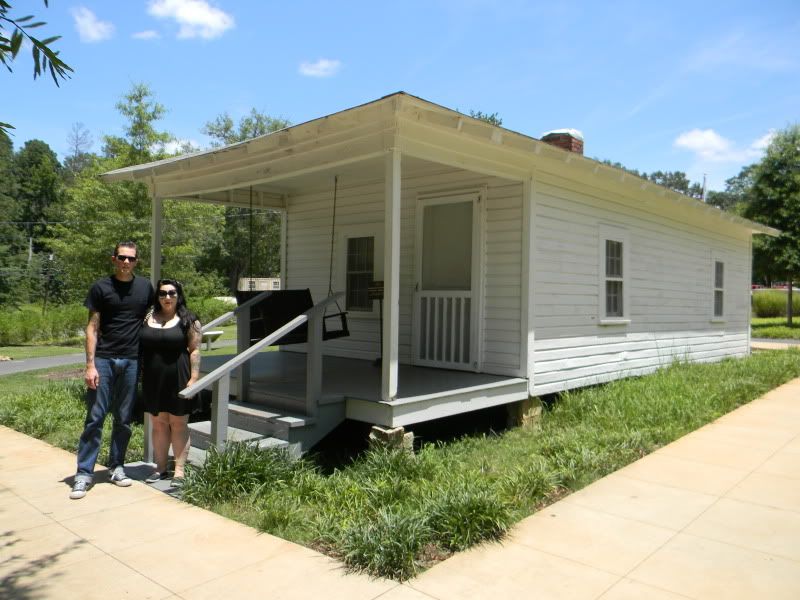 at elvis' birth home in tupelo, mississippi
happy birthday, e! we love and miss you!