i haven't had the extra money for any junkin lately, and i've been behaving myself remarkably well. still, i was long overdue and the itch was gettin baaad, so josh and i headed out in a snowstorm last weekend to see what there was to be seen.
pogo mugs for the camera
the first thing i picked up was this cowboy light cover. we see these fairly often, but never for a price we liked. we've been talking about replacing the light fixture here in the computer room because it's far too dark in this room, so when i found this at a decent price we decided it would motivate us to complete the project if we had a cool fixture already picked out.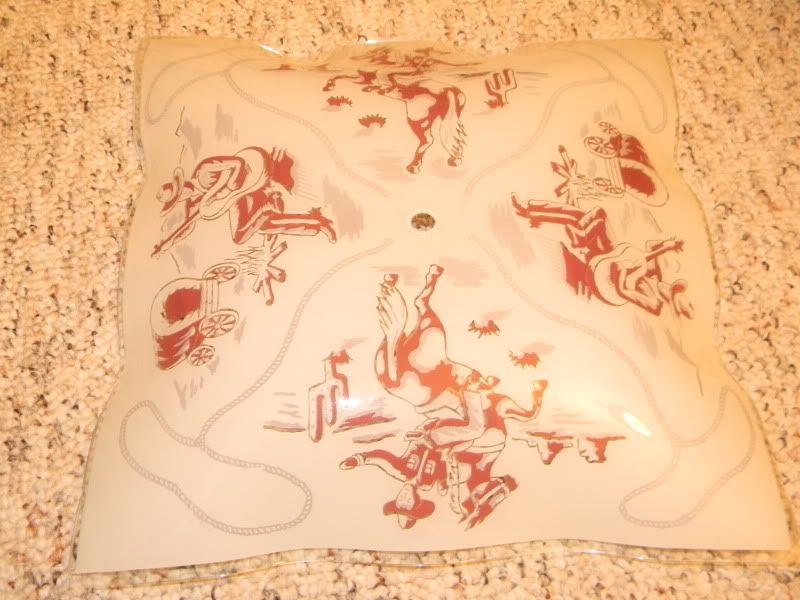 you would think i would already have a set of pee-wee colorforms, seeing as how i work at a vintage toy store and all. we even had these when i was a kid, but they are long gone by now. i found a set that was never even used and decided to bite the bullet.
my mission was to find something monkees-related, not only because i've been on mega-obsessive mode for the past few months, but also because the day we were shopping just happened to be the 70th birthday of one mike nesmith and would have been the 67th birthday of the late davy jones. i really had my hopes set on the vinyl lunchbox from the 60s, but it was nowhere to be seen. instead, i had to settle for this teen mag, which featured a section on the "cool and crazy" birthday boy.
as you probably noticed, i really like cheeseburger things. i picked up this plastic burger thinking that i would use it as a small trinket box, and the guy who worked at the store laughed at me telling me it was actually a hamburger patty press from the '40s. hey, tomato-tomahto, dude. i've also got the cutest collection of vintage planters going filled with all my tiny cacti and succulents, so i'll have to show them to you soon. cute lil' lamb had to come home with me.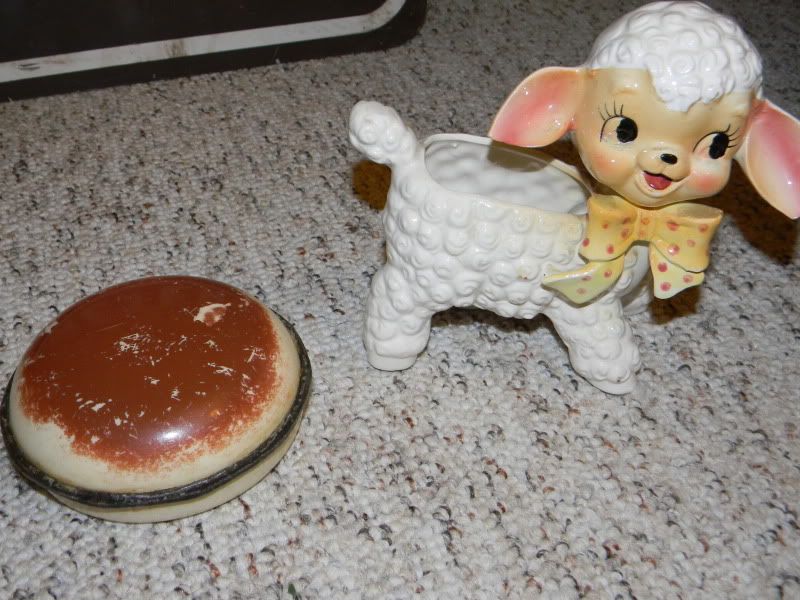 my favorite find of the day was this cemetery sign. yeah, you already knew i was a creep, no news there. we have funeral home signs and undertaking service signs hanging in the house already, so why not a cemetery? i really liked the way the wallpaper looked behind the sign, so i made josh hang it in the dining room. maybe an unlikely place to display it, but seeing as how the gravestone blowmold also hangs out there i giggle every time i look at it.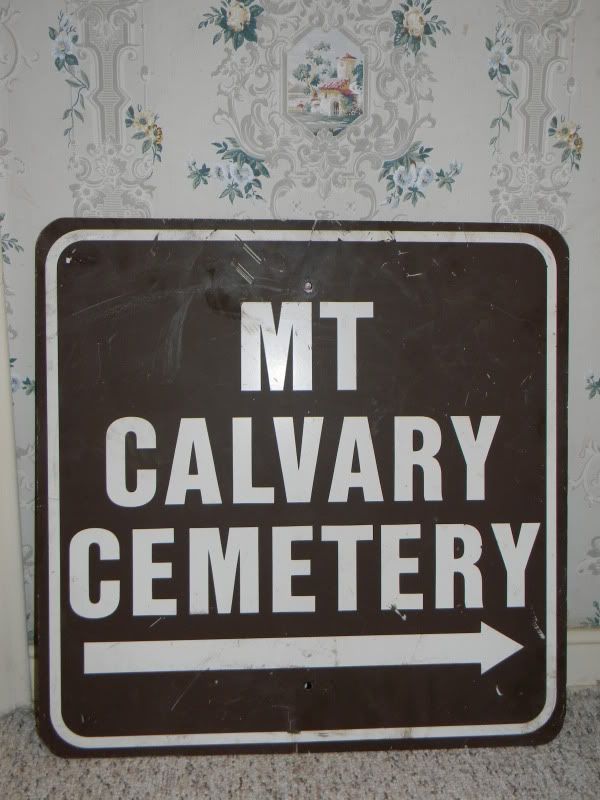 found any good junk lately?