its been a while since josh and i had a worthwhile junking trip. i absolutely HATE waking up early, so its extra frustrating when i get up early AND come home empty handed. luckily this weekend wasn't one of those times!
here is a picture of my haul. it includes one of my all-time wants! i'm sure you can spot it right away, haha.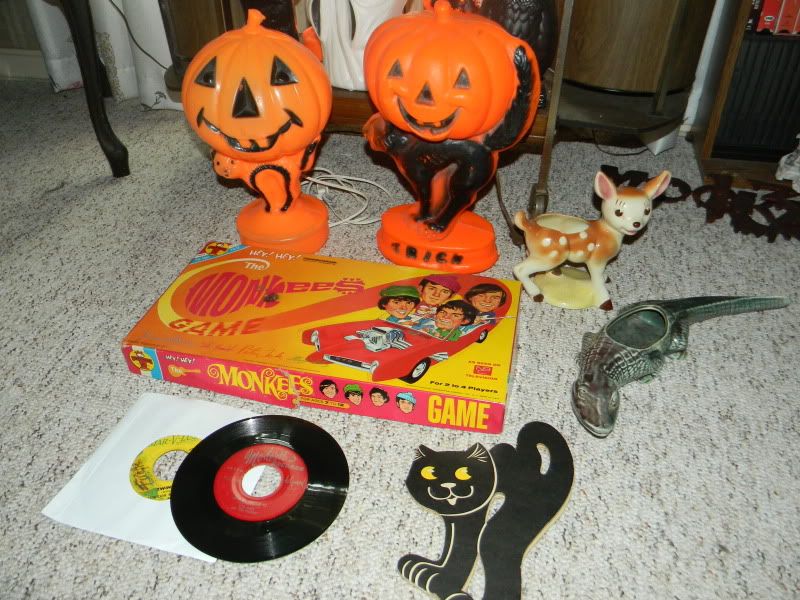 i have a nice little collection of vintage planters that i've been growing aloe, bamboo and cacti in. i really loved both of these and can't wait to find more things to plant in them!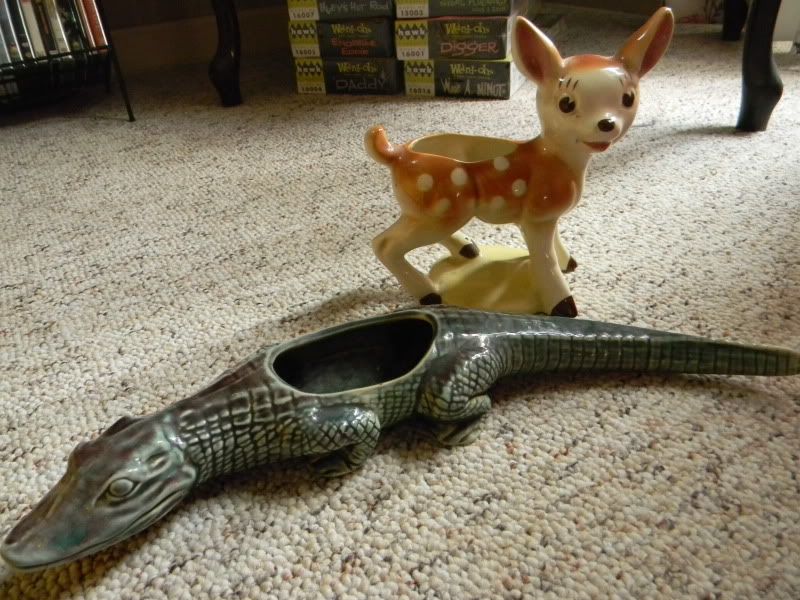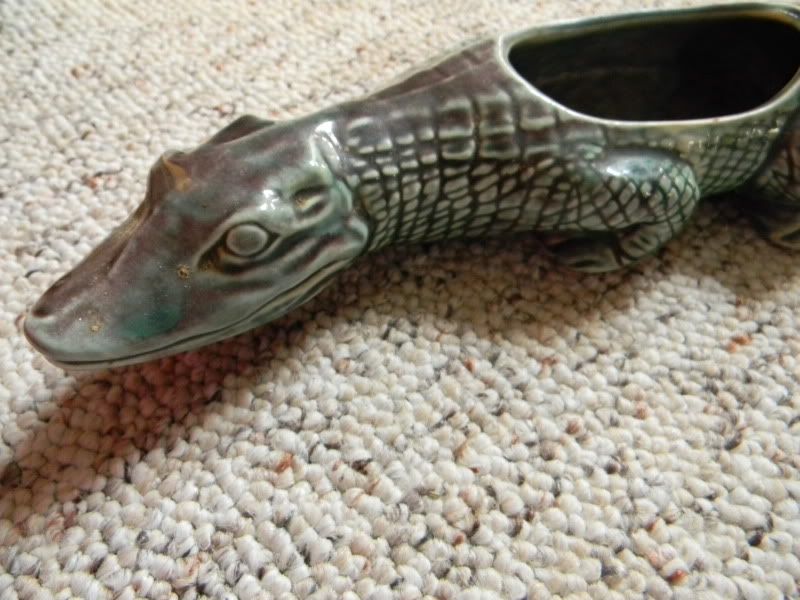 also got some vintage halloween for our collection. i can't get enough blow molds! although at this point i'll admit i have too many pumpkins and not enough other halloween stuff. anyone got a double of something you wanna trade for a buck-toothed pumpkin?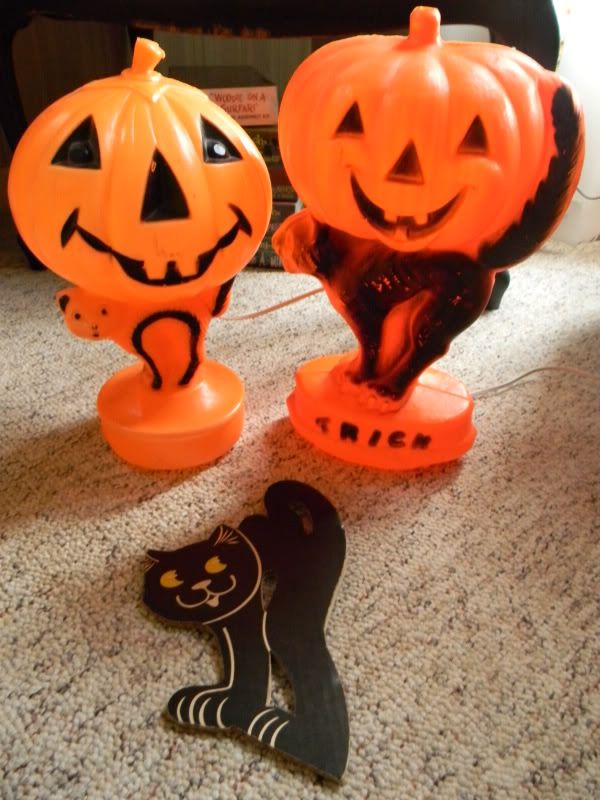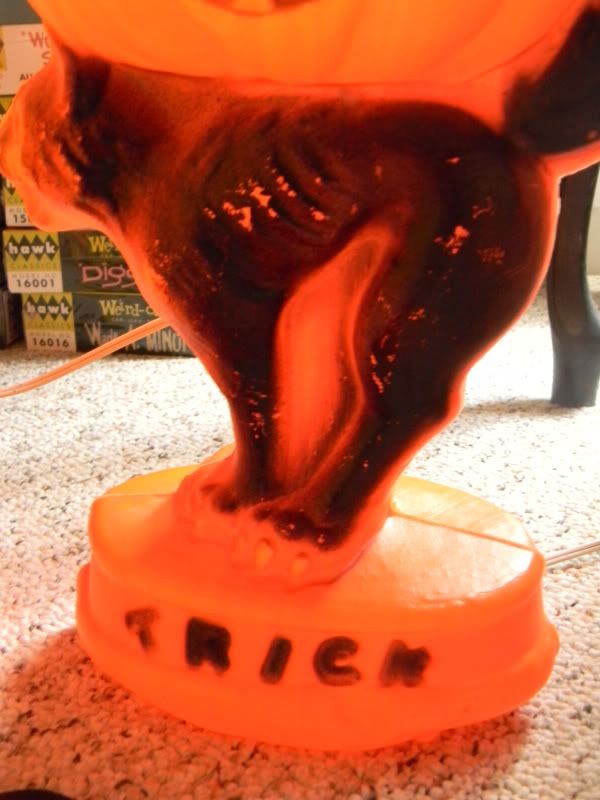 i love that something i've been actively searching for for so long just happened to be sitting there ON TOP of a pile at the flea market, and i wasn't even the one to spot it first. we walked up to a booth and josh said nonchalantly, "there's the monkees board game."
!!!!!!!!!!!!!!!!!!!!!
you would think that working at a vintage toy store and going to so many flea markets/thrift stores/estate sales/garage sales for years would mean that i would see this game more often. but i haven't seen it in the wild even ONCE! not in any condition. every once in a while it pops up on ebay, but if it is complete people want at least $200 for it (and recently, someone was trying to sell an incomplete one for $175!). this one is not complete, but it is only missing a few pieces (the davy and micky game pieces, their stands, a plastic guitar, and the cardboard spinner). what IS there is in great shape and has fabulous graphics. the only issue is a rip on the box and a stain on the front. the fact that i got this, in any condition, for under $30 made me sooooo happy. now to find a complete version or at least find the missing pieces :)