so obviously, i have been too excited about getting tickets for the monkees show to come back and post about how i did indeed get them. :D
yesterday i started a new feature on instagram, and i'd like to invite everyone to follow along or join in. i realized that while i have a lot of collections, one that hardly ever gets any attention at all is my collection of books. i have always loved books for as long as i can remember. i enjoy having a collection that is strange, interesting, thought-provoking and sometimes downright disturbing. i decided that for the month of september, i wanted to feature a book a day out of my collection: whether its something i loved reading, something that makes me laugh, or something that i look at and think, "i can't believe someone wrote a book about THIS!" if you'd like to follow me on instagram, my username is letsdanceon. feel free to start your own and use the hashtag #bookaday.
september 1st book a day:
"state by state with the state"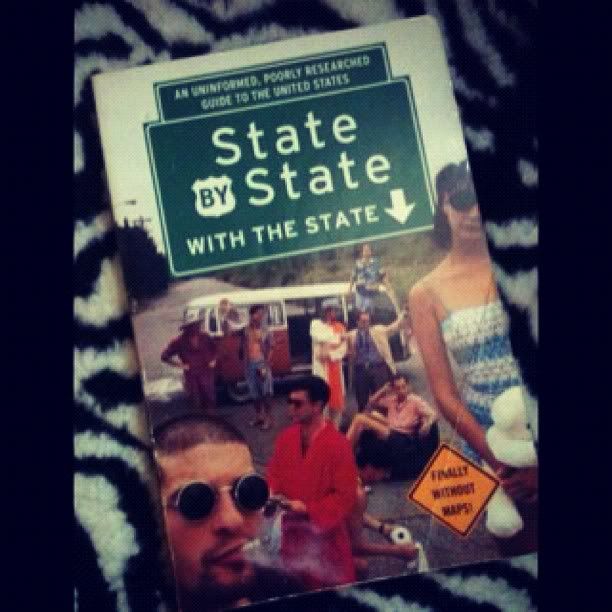 a book by the actors of my favorite show on earth! i have loved these guys since i was 12 and followed their various careers up to this day (i'm glad to see so many turned out successful and are still doing what they do best!)
september 2 book a day:
"heart & soul: a celebration of black music style in america 1930-1975"
i love anything with little richard on the cover, and this is an awesome book full of color photos, old show posters and great record sleeves.