i dreading and looking forward to this month in equal parts. june is going to be busy, stressful and exciting!
it all starts tomorrow with the triumphant return of jonathan toubin and the soul clap & dance off. blog readers may remember me posting about his
terrible accident and near-death experience
back in january, just one week after his last visit to cleveland. friends and music fans here in cleveland quickly rallied to host a benefit, just as friends of jonathan's did around the u.s. it was an amazing show of support for a very well-loved man, and i can't help but think that positive energy helped get him though that terrible time. no one, especially the doctors, expected jonathan to make such a speedy recovery, but then again, he's not the kind of guy to be underestimated. so it is with great joy and huge fanfare that we welcome him back to his home away from home at the beachland tavern tomorrow when he makes all the booties in the house shake. i have the honor of dj'ing the opening set. i'm ready to go with all my soul shakers already packed!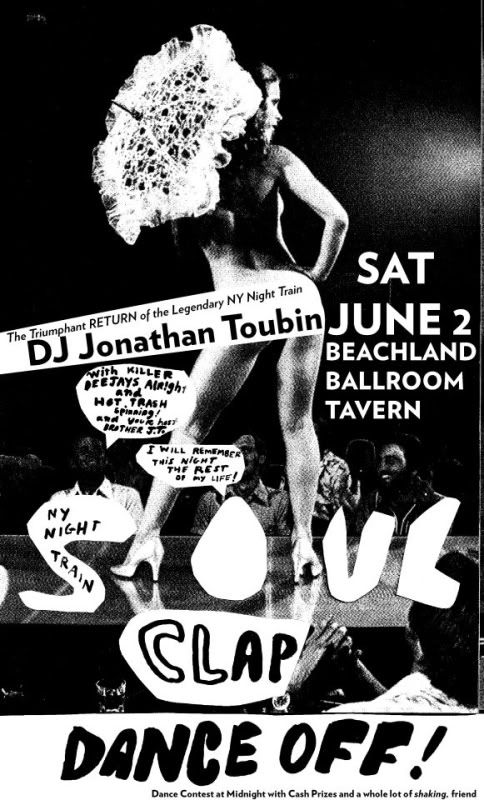 next weekend, one of my favorite one man bands will be gracing the stage at the beachland tavern: mark sultan, aka bbq. he has been in bands for decades (spaceshits, mind controls, king khan and bbq show, les sexareenos, etc) and continues to produce the hits at superhuman speed. the man is a machine, i tell you. i'm dj'ing between bands and i am once again honored to share a bill with someone whose work i admire and have enjoyed for so long.
the following day its party time when mean jeans hit cleveland for the first time! i hope i survive the weekend! more dj'ing and more great rock'n'roll. BRING IT!
the following weekend is my bachelorette party. us gals are going to a nearby lakeside resort town to eat carnival food and laze around on the beach and enjoy some quality girl-time. josh and i visited the town a few summers ago and i simply fell in love with the old-timey atmosphere! i felt like i was in a beach boys song, cruising the strip and looking at all the old hot rods parked outside the sidewalk diners :)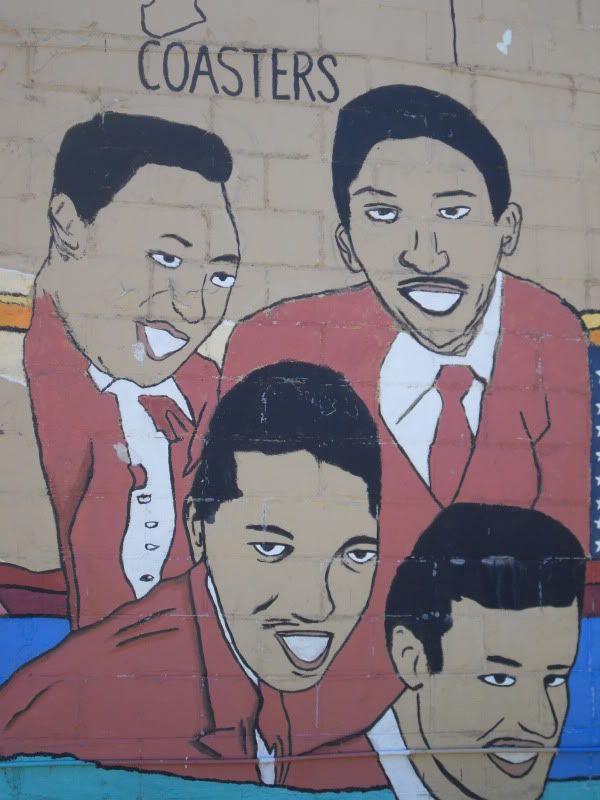 some great mural art (???)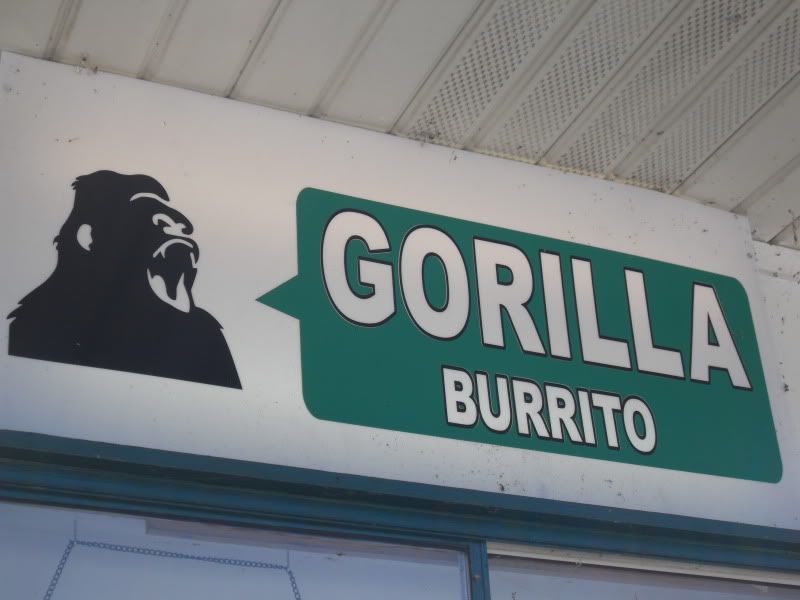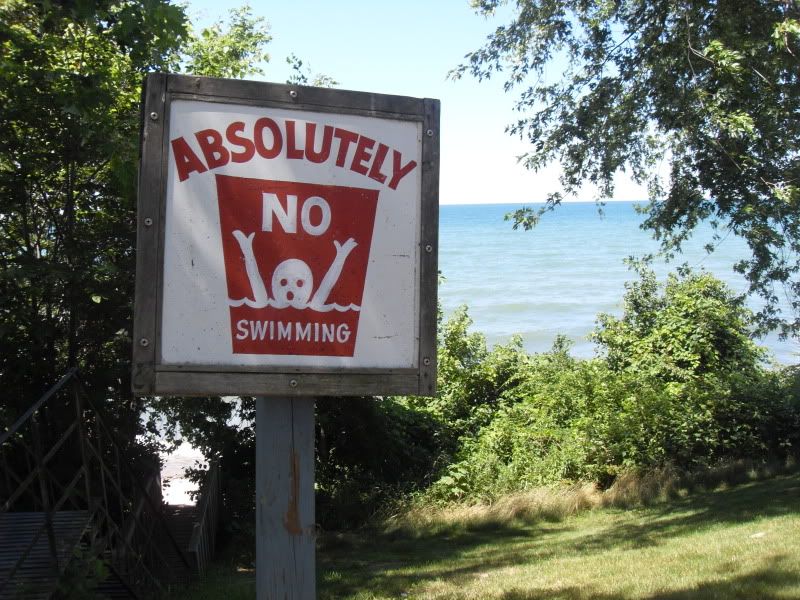 my favorite sign there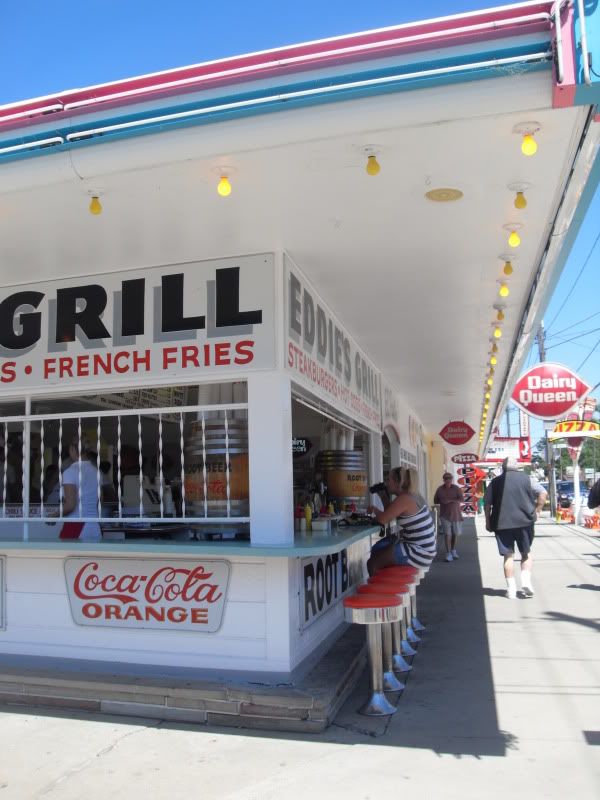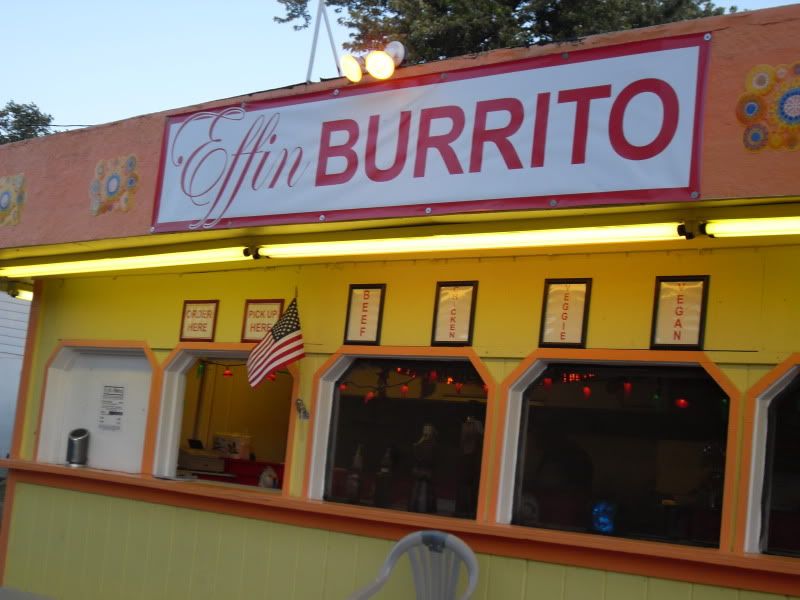 effin burrito?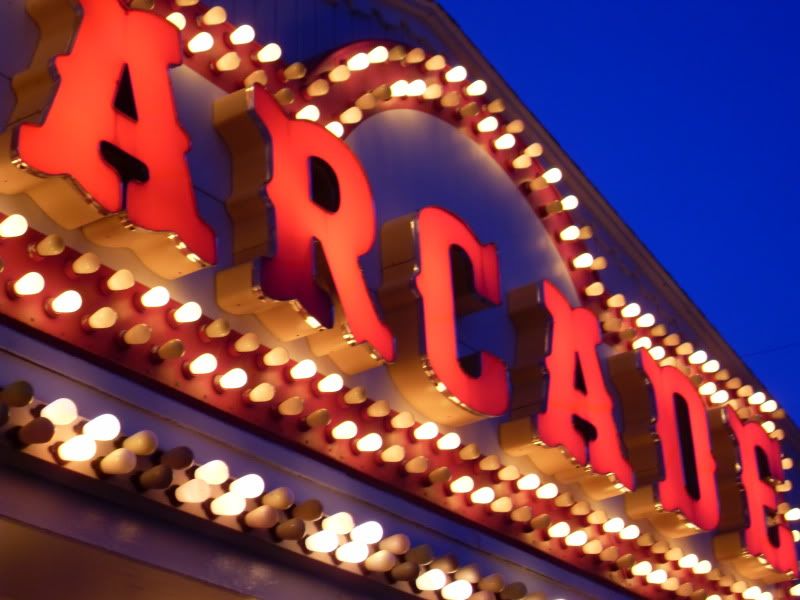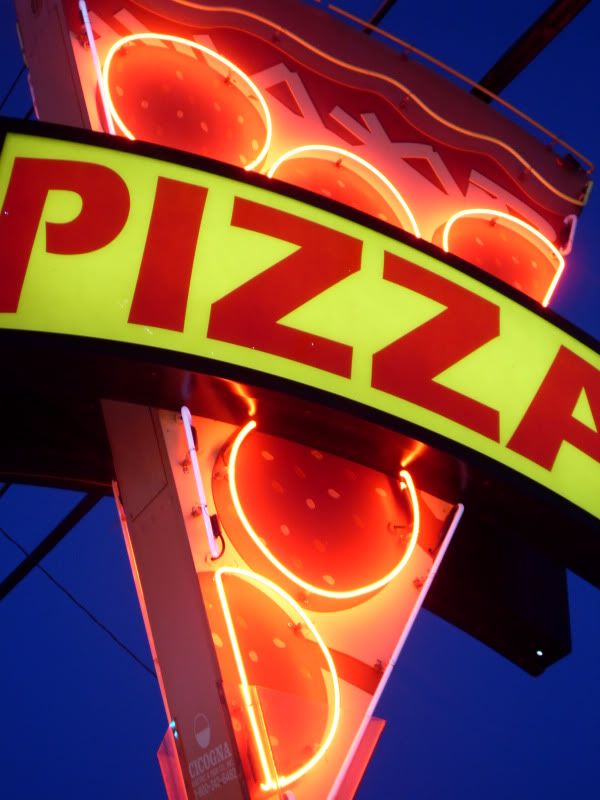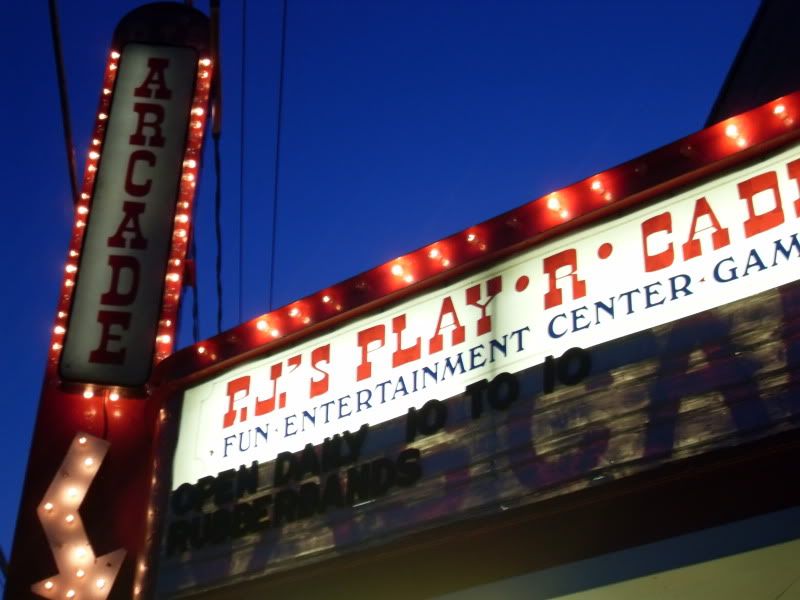 there is a weekend for us to get our heads together....
and then the last weekend of the month i get to marry my best friend!!!
oh boy, i can't wait til THAT is over :)