i know i said i was going to behave myself and not spend money until after the wedding (which meant
no junkin
!), but...YOU GUYS, IT'S JUST TOO HARD! i can't resist. especially after seeing all the wonderful posts lately of estate sale scores and most
definitely
after seeing a listing for an estate sale right near my house on the way home from work the other day.
those of you who love estate sales as much as me know that the ones that list "60+ years of accumulation" or something similar are THE BEST. there was no way i was not going to stop here on my way home. but as soon as i walked up and saw the "do not enter" signs on both doors to the house, i was immediately annoyed that it was one of "those" sales where they try to pass off a crappy garage sale as an estate sale. i thought to myself, "THIS IS NO FUN, i want to snoop around in your house! let me in!" then: "it's too hot for this, i am not hanging out in this backyard in the blistering sun, i'll just take a quick look around and then boogie" but the first thing i saw when i walked up the driveway was a blow mold snowman: $5.00. its so hard to come by these anymore, especially for a decent price!! i knew there was some hope, and i started sweating and digging around in boxes and piles of junk.
there was a lot of crap out there, and some of it was pretty neat. i can only imagine the good stuff that got snatched up when the sale opened that morning. the people running the sale told me that even though it didn't look like a dent had been made, they actually sold a lot of stuff by the time i got there at 4pm. they said one guy even spent like $200. i bet there were cool old halloween blow molds that i missed out on for $5. guh.
here is the pile i came home with. i also scored a few more things not pictured here, all vintage: a large projector screen that josh has been looking for, a cute badminton set in a little carrying case, and a hanging lamp i bought for josh made out of a snare drum. ha!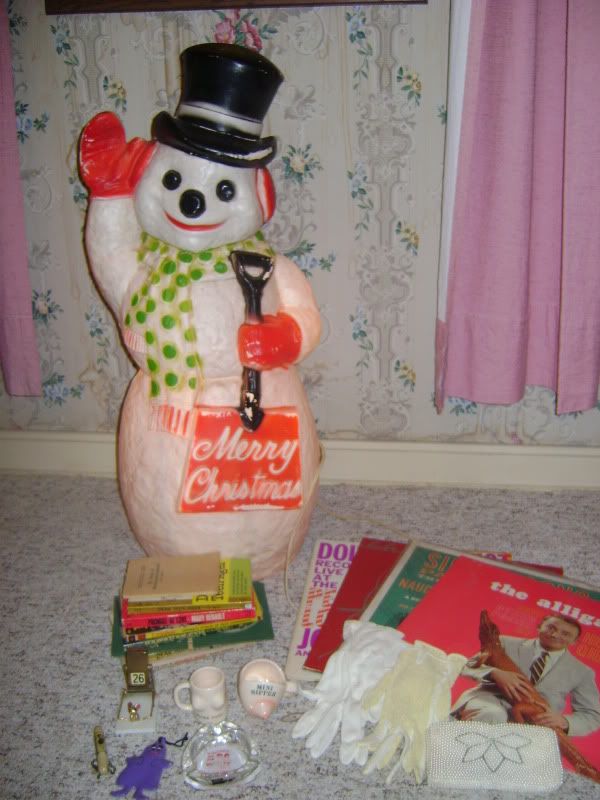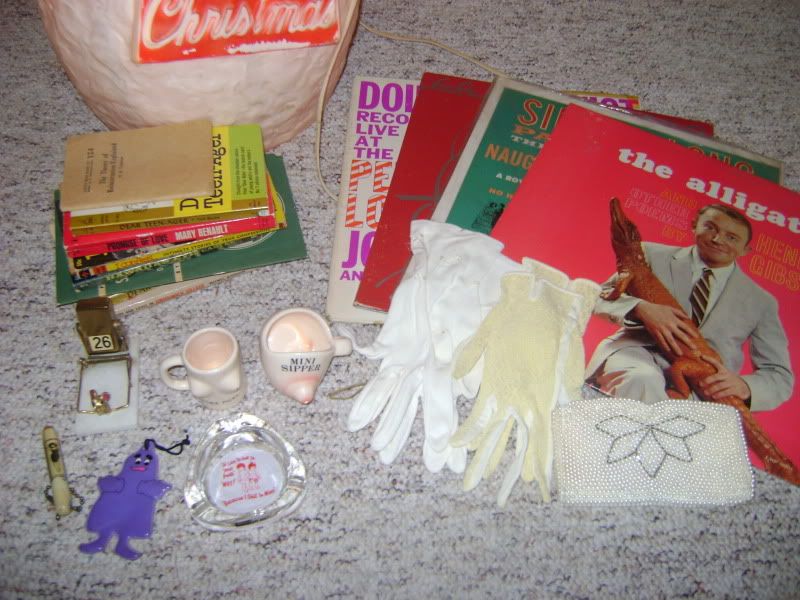 here's my cute snowman. i can't wait to put him out next christmas! we really like blow molds here at the ryan arms and keep quite a few out year round (a skeleton peeking over a gravestone, a ghost, an owl, a gorilla, a penguin, a few other halloween ones) but this is one that is reserved for a special occasion :)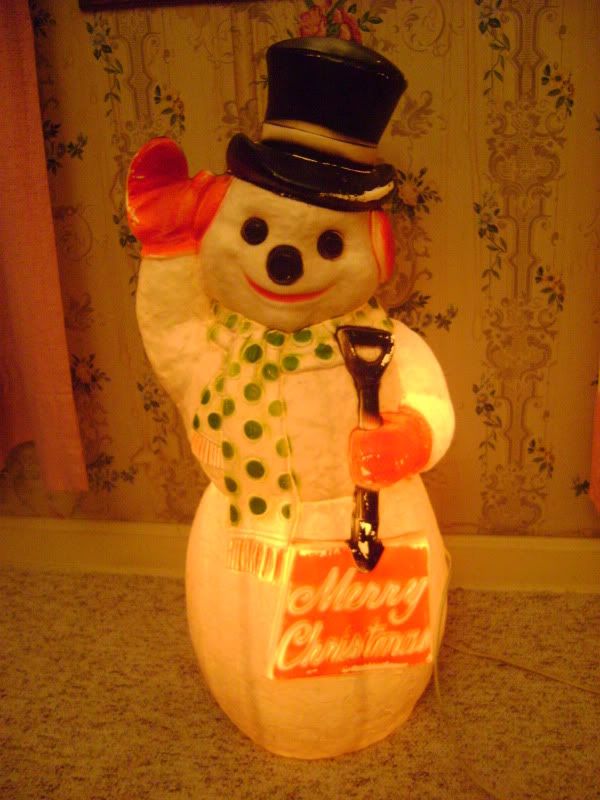 i snatched up all the naughty bar ware and risque items. so maybe i'm a little pervy. don't judge!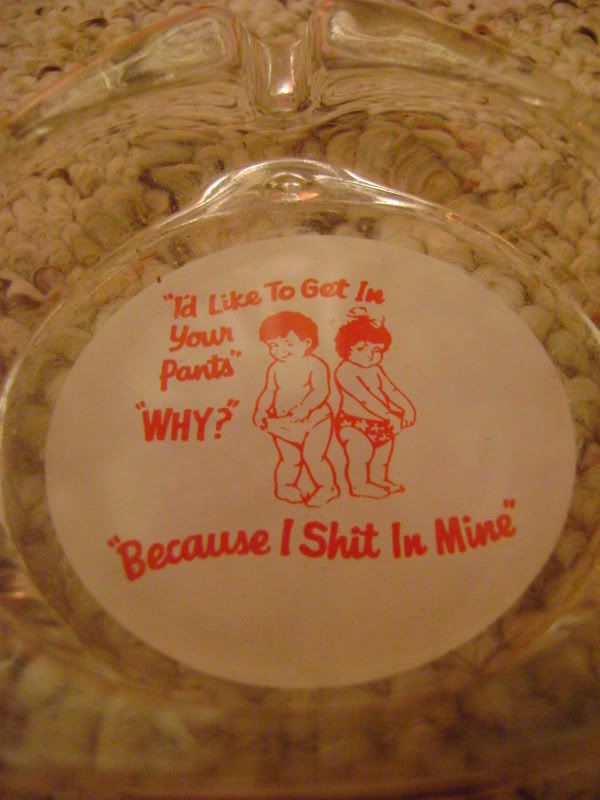 ashtray (?!?!?!)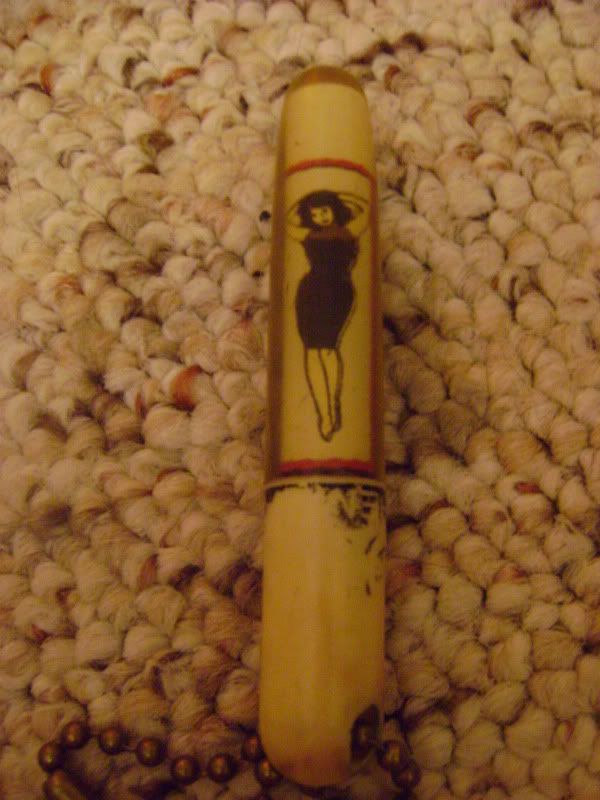 "undressing" lady keychain
toothpick holder and shot glass
i love old mcdonaldland characters and this grimace ornament will look great on my christmas tree next year!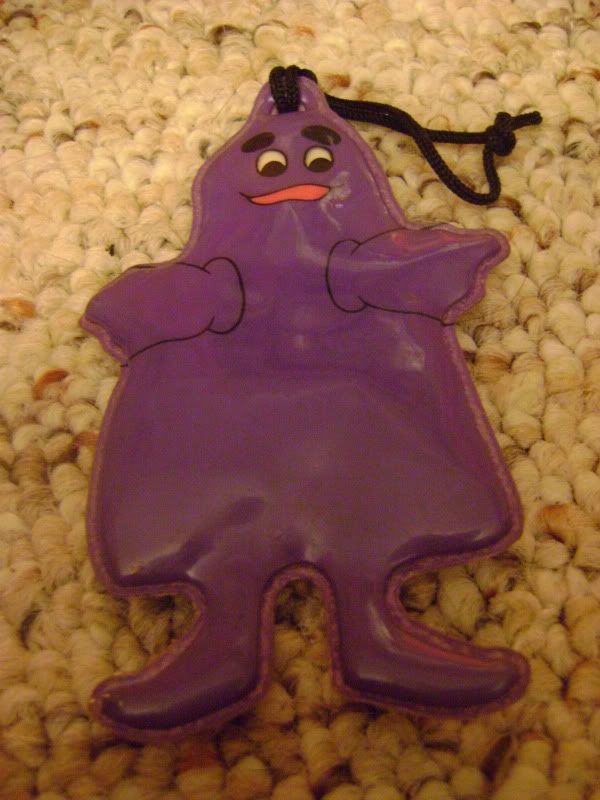 how adorable is this little calendar?!? you flip the rectangle in the back and it changes the numbers, all the while looking like a cute little mouse on a mousetrap. so fun!
i couldn't resist these dainty vintage gloves and another cute change purse/makeup bag, even though i have far too many:
i really need to stop buying records just for the cover, like i did of this one. i don't know who henry gibson is but he looks like my kinda guy!
i also picked up fats domino, joey dee, and this one of naughty songs that will eventually make it to my etsy shop:
did i need this? DUH.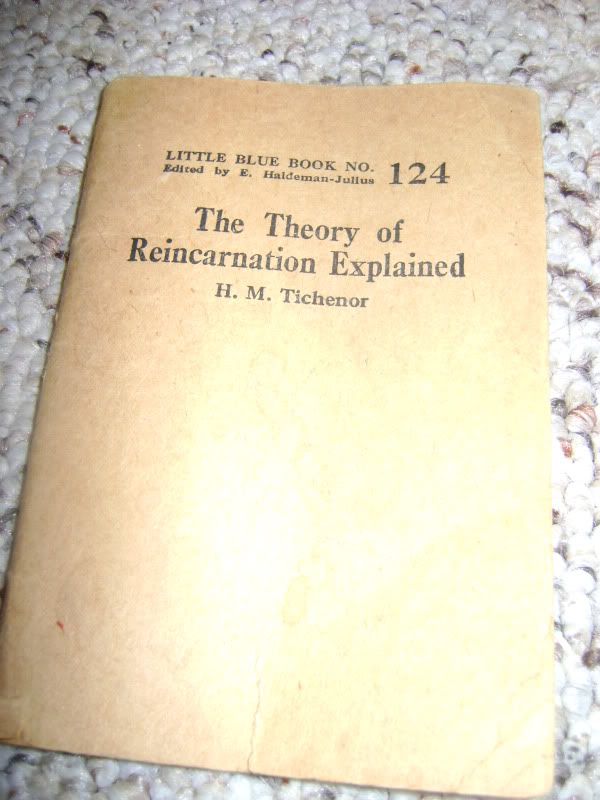 there was lots of great paperbacks left...i hate wondering what got snatched up!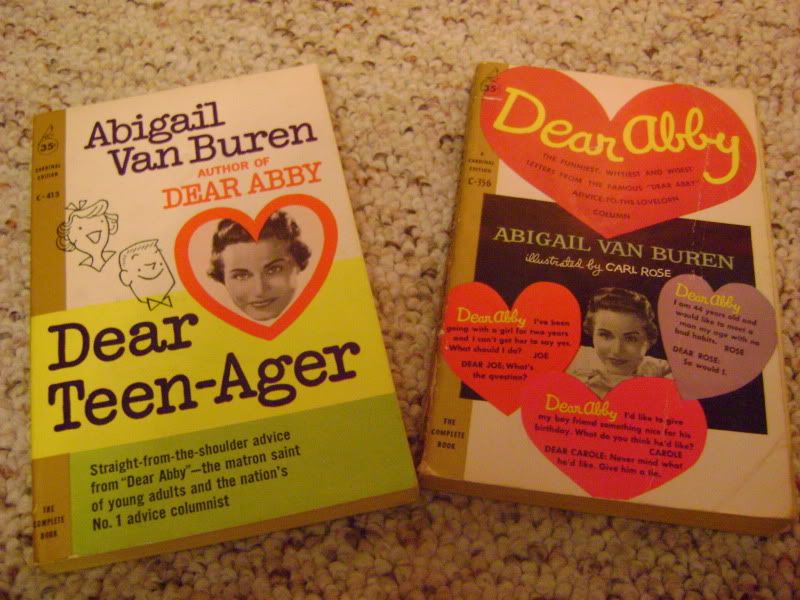 some paperbacks for the etsy shop, check back in a few days if you're into vintage pulp novels!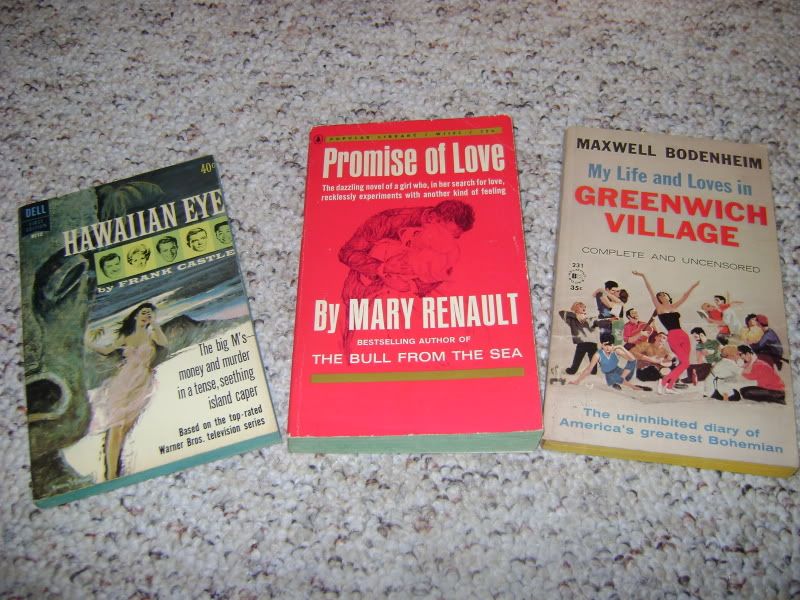 my kinda smut: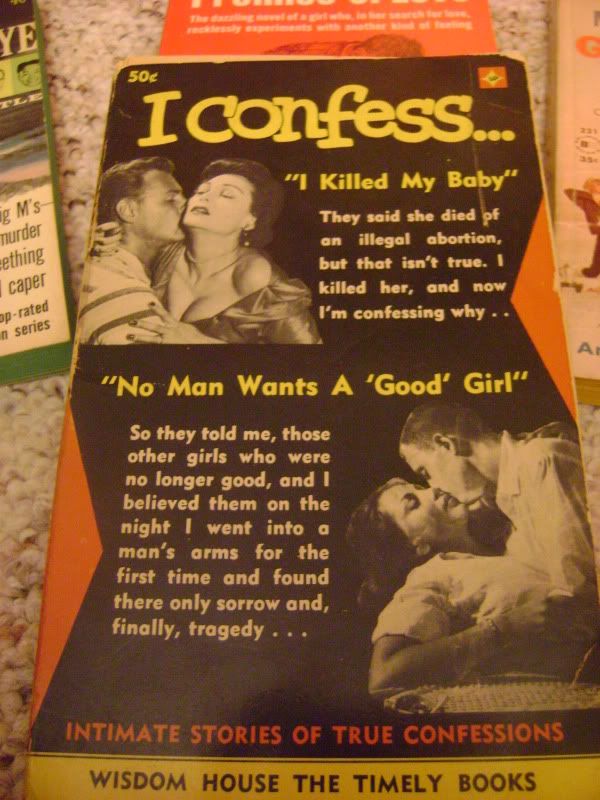 and finally, a new coffee table pamphlet/public service announcement -- so great!:
all the items pictured (plus the three without photos) for a grand total of $22.
SIGH.
i can never keep my promise to stop bringing awesome new junk into the house.
what have you found lately??