josh and i got up early for a change and hit up some junk spots. we came home with an unintentional theme: retro red lighting.
first we found this hanging chain lamp. we have a similar green one in the basement and we pick them up whenever we can for cheap. not sure where this one is going to go yet but we love it!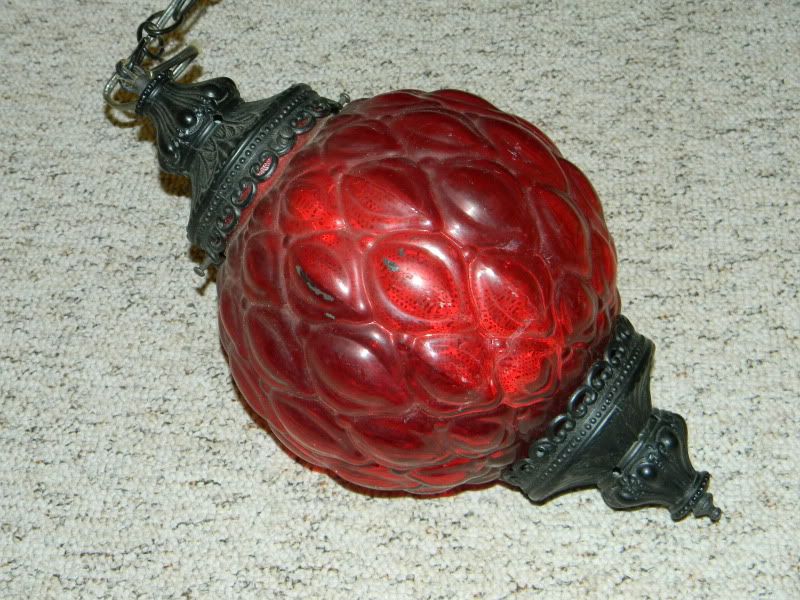 then as we were walking back to our car about to throw in the towel for the day, i literally almost ran into these monsters. when they aren't lit up, they are solid red rectangles of heavy plastic with clear plastic bases and a frosted panel on top that you can remove. they are about 4 feet tall. the guy who sold them to us told us they were from the 70s...while i'm not positive he's right, they are still cool. we can't tell if they are homemade or not; there are no tags or maker marks. the cords are not old, but that very easily could have been replaced at a later date. anyone seen anything like these before?
we weren't sure if we wanted to put them in the boat room or not, but as soon as we turned them on and set them near the bar we knew they found their home.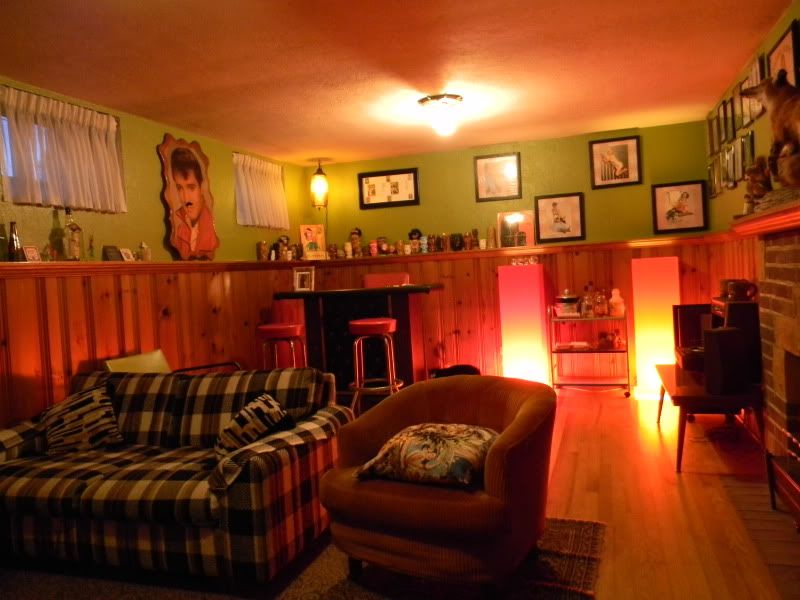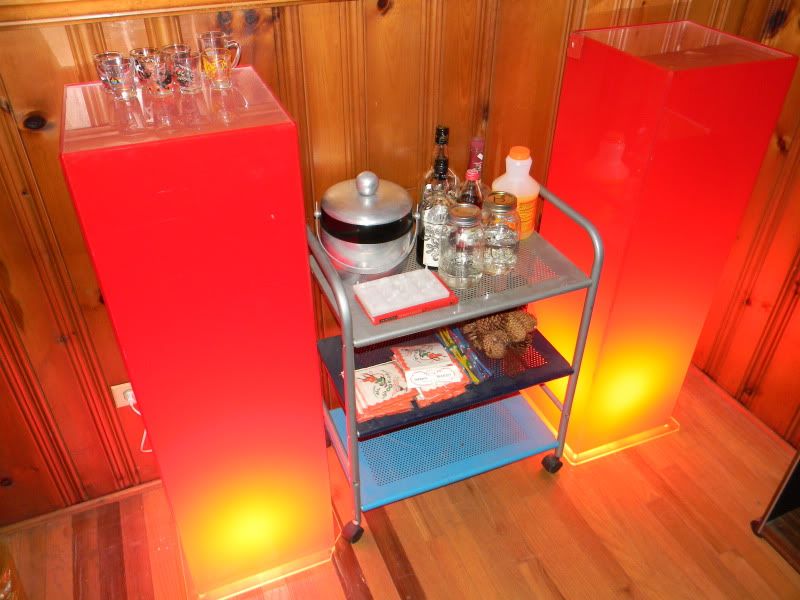 with the lights out, the room looks amazing!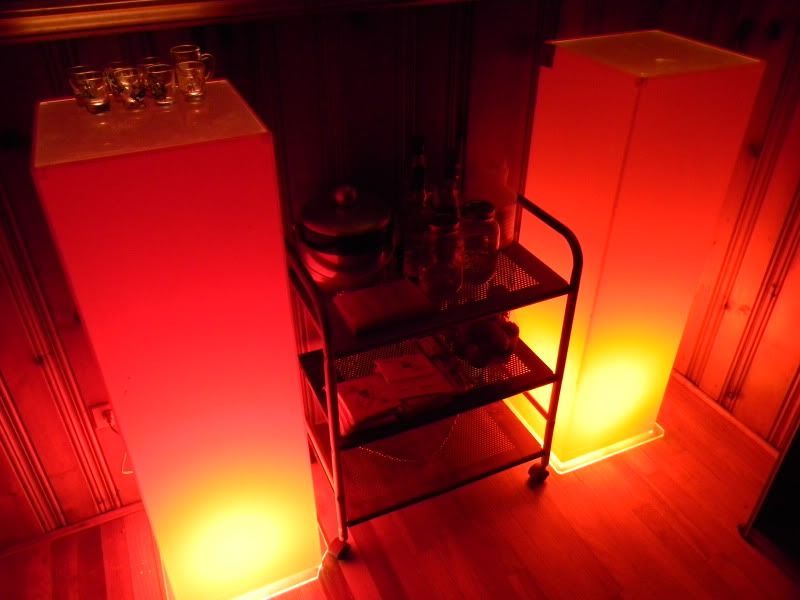 here's a few shots of the bar area, with the green lamp similar to the other red one we found: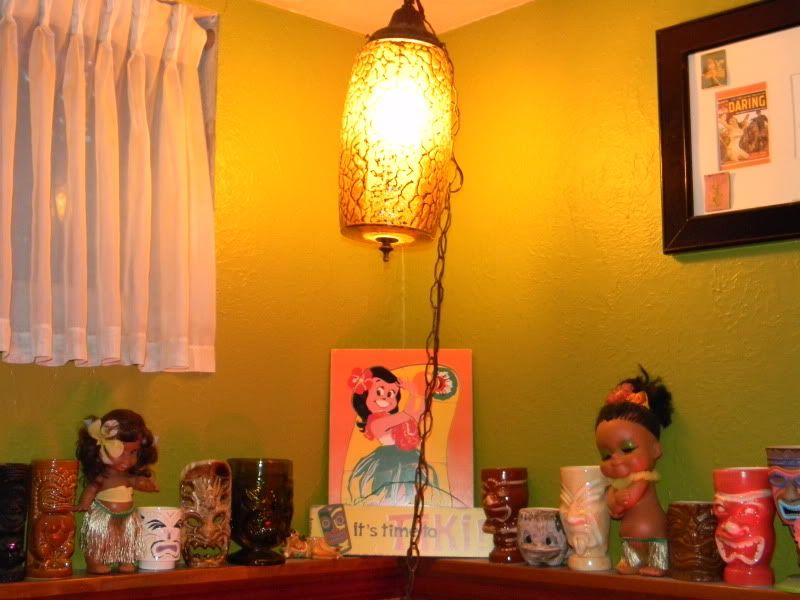 i also found a small stack of 45s, and some great vintage pins. yay!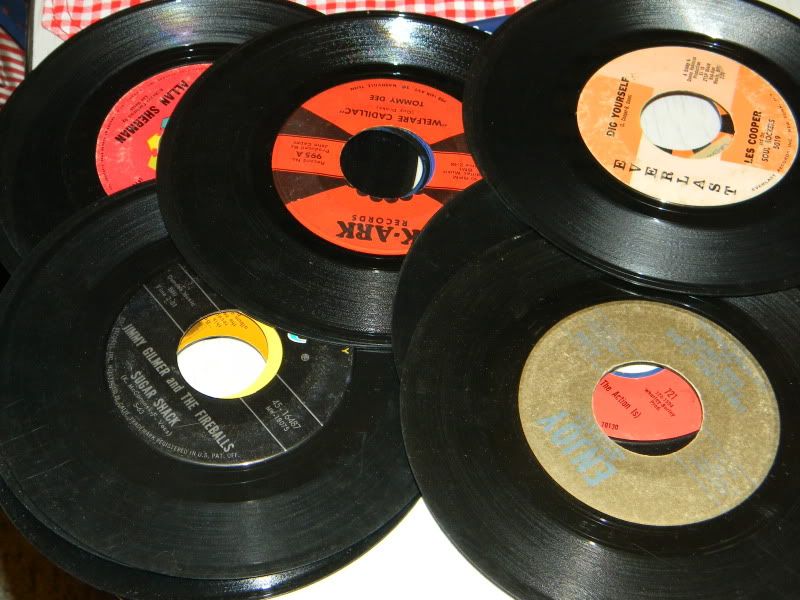 what did you find this weekend?