here's a look at today's loot:
we got some old funeral home items, including a smelling salts kit, a book about the funeral biz and a cool old undertaking sign.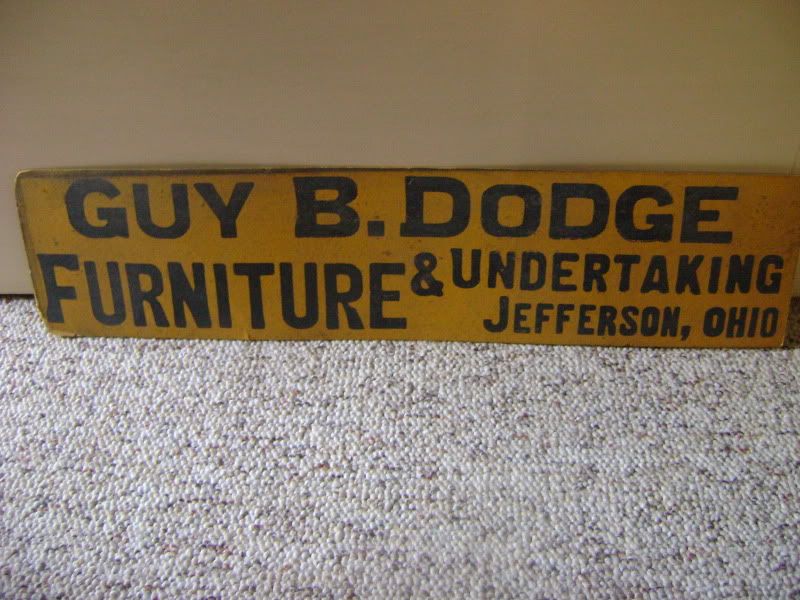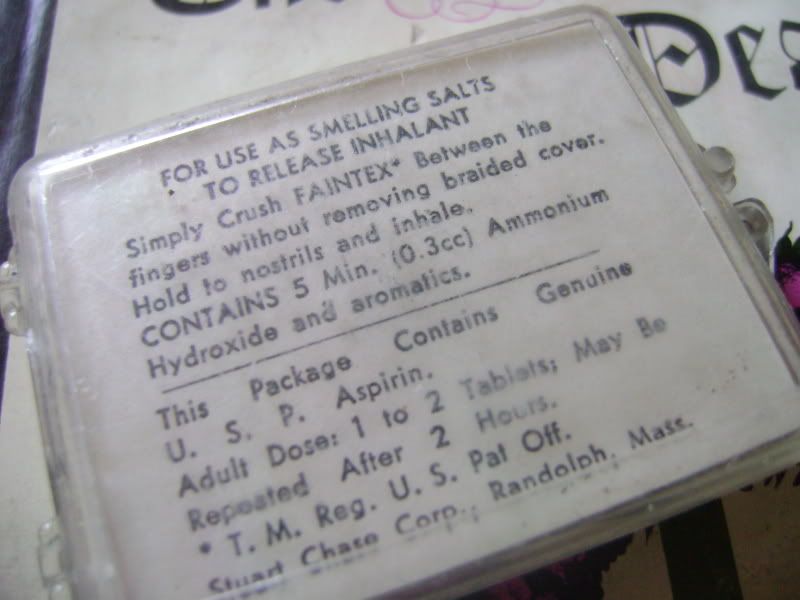 i upgraded my (sleeveless) copy of "let's spend the nite together," which makes a frequent appearance on the turntable when i dj out. also got this filthy old train photo to stick in the hillbilly bathroom in the basement.
here's some cute stuff: a postcard (new) and a big-eyed kitten button (vintage)
even more cute! i got one of those furry-haired bugs in my easter basket when i was little and it made me really sad when i lost it. i recently found the same yellow one i had, and now added the blue one to the collection.
the cute big-eyed gal in the back row is actually a rotating jewelry box in really nice shape. i originally picked her up super cheap thinking i would just sell her, but she looks sooo cute on my vanity i don't think i'm going to be able to part with her.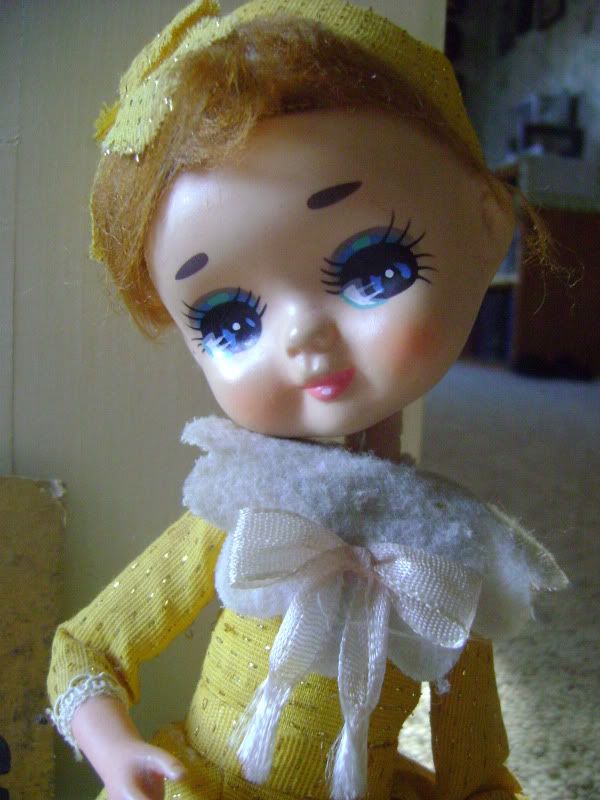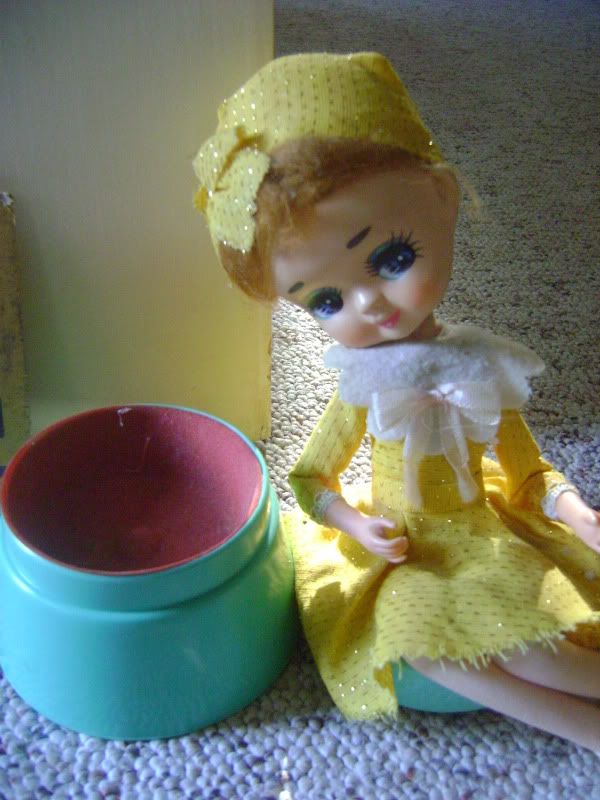 grandpa and eddie can now be added to the lily and herman bobbleheads, and reba the mail lady was the last character i needed to complete my pee wee's playhouse set. i'm still on the lookout for her mailbag, though!! at least she had her skirt, which is often missing.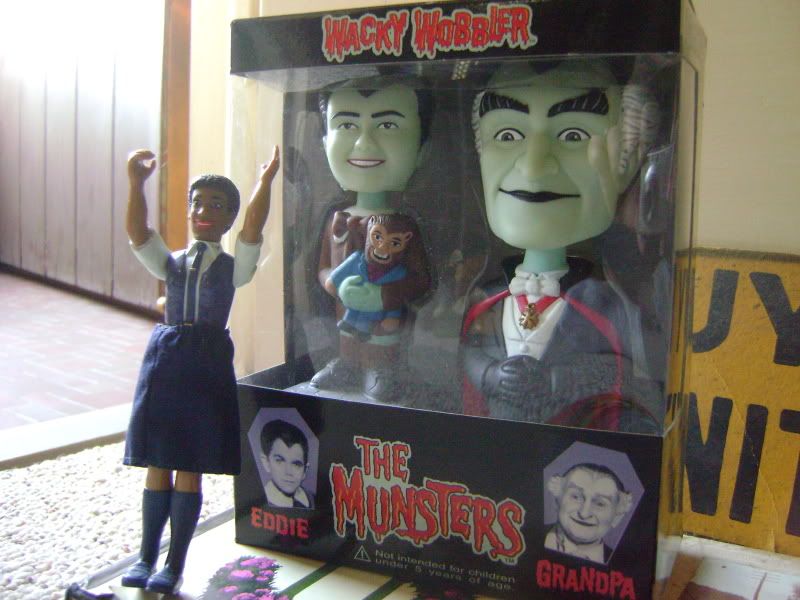 and finally, i picked up this addams family card game from 1965 in very nice shape with all the cards included for a super deal.
all in all, not a bad day for junkin!!
what kind of treasures did the weekend bring you?