partly inspired by
my pretty baby cried she was a bird
's recent post about
margaret and walter keane
and partly because i was in the right place at the right time, i present the following blog spotlight on modern day big-eyed artist
MEGAN BESMIRCHED
!
megan does adorable big-eyed gals with modern day twists like tattoos and pink hair. the colors are vibrant and beautiful, and those eyes get me every time. aren't they dreamy???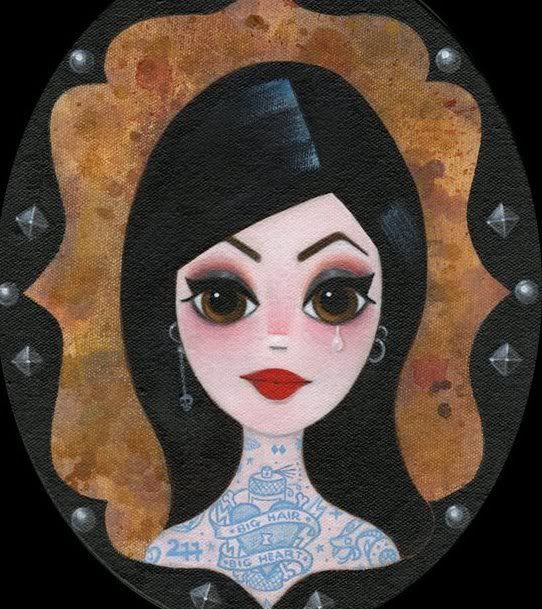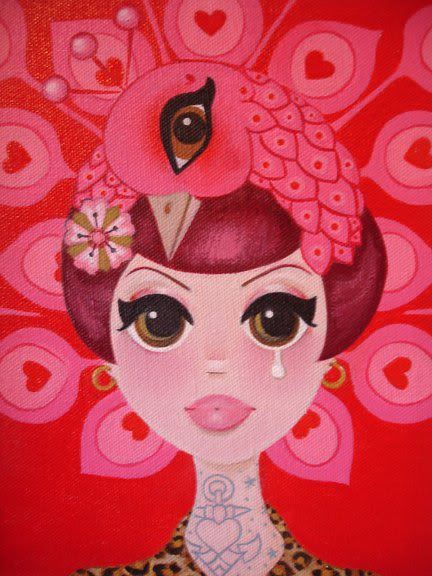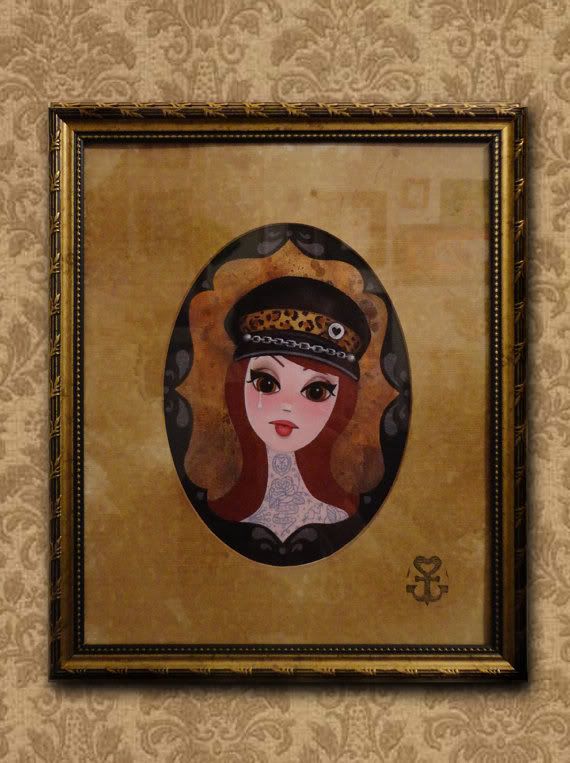 you can check out her
etsy shop
, where u.s. residents are treated to free shipping on her framed art prints!
i have to admit that i am on a tight budget right now, what with the wedding coming up in just two months, but i couldn't bear the thought of this cute little pink lady going to anybody's house except mine. i literally laid eyes on her and had her in my shopping cart in 30 seconds flat.
i can't wait to add her to the big-eyed hallway collection!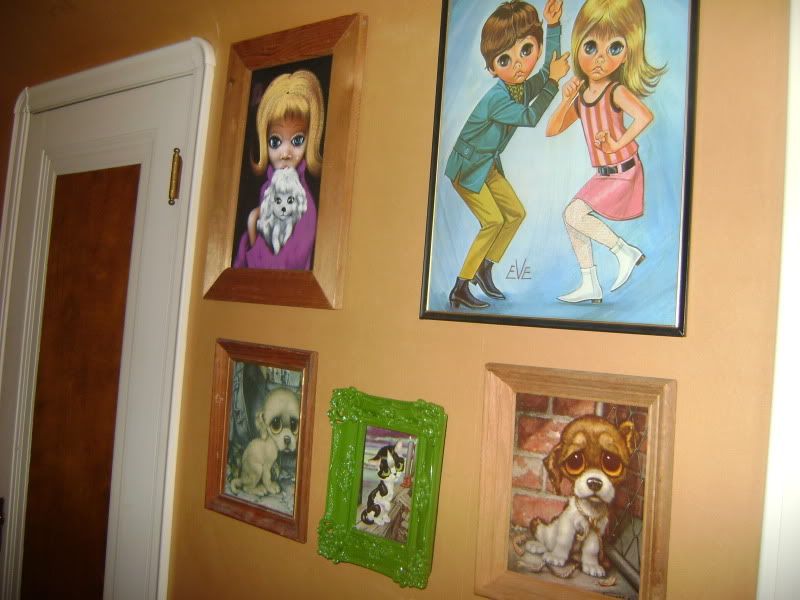 if you are lucky like me, you will get the chance to see some of megan's art on display in june when she is featured in an art show at my friend andrea's tattoo studio/art gallery,
kollective gallery
. come on out and support these lovely ladies (and take a cute big-eyed one home for yourself!)