over the weekend josh and i went to the autorama. butch patrick (aka eddie munster) was making an appearance, as well as the drag-u-la from the munsters tv show.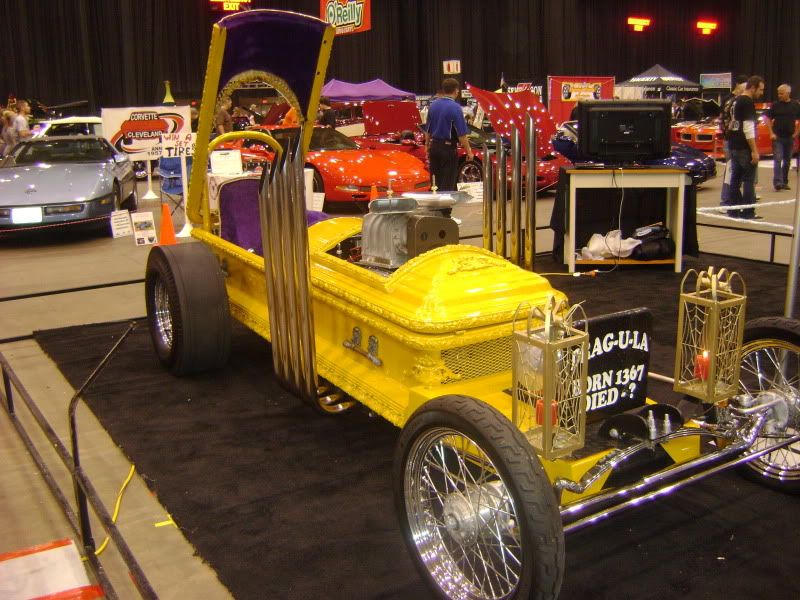 when trying to pick out a promo photo to have signed by butch patrick, i somehow completely forgot that he also starred on the christmas episode of "the monkees" as milton, the grumpy little boy with no christmas spirit. i talked to butch about davy and how i was so upset, and he got out his camera phone to show me photos of himself and davy hanging out just the week before he died. what a bummer. butch was super nice and even remembered me when we stopped back at the table later on because josh decided he wanted a photo too ("it's ERIN!!!")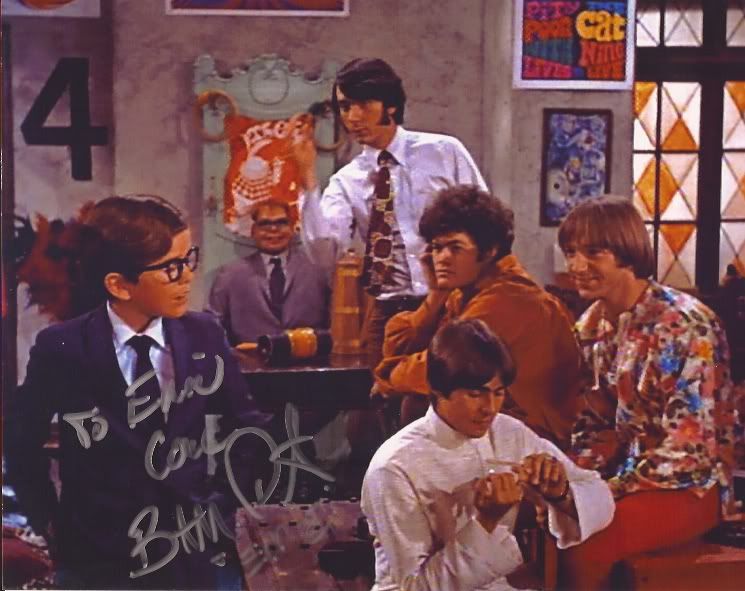 "to erin love butch patrick"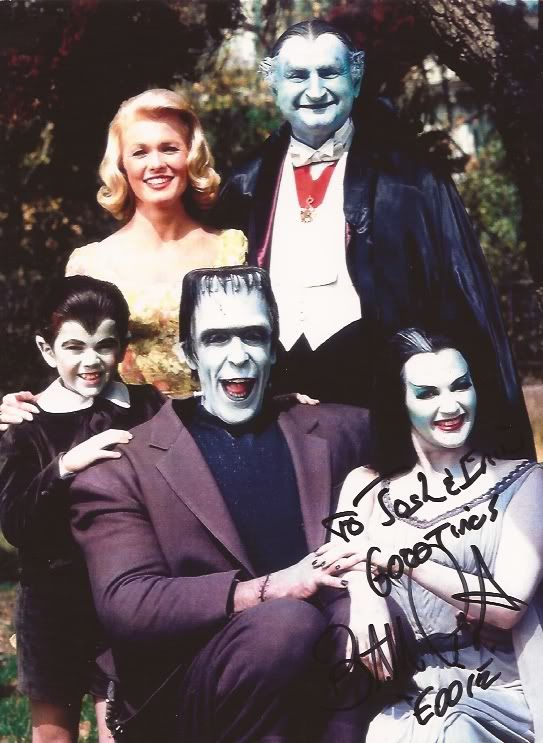 "to josh and erin good times butch patrick"
we also saw a ratfinkmobile, the oscar mayer wienermobile (where we both posed with it looking very angry for whatever reason) and a car that looked uncannily like a banana. hmmm.