so i guess all of you who posted about karma and something better coming along after my traumatizing estate sale experience really knew what you were talking about. thanks for all the kind words, it was nice not to feel like i totally screwed up on top of being screwed out of the prize.
two days after "the incident" josh and i stopped at a new junk store in town. we were delighted to find the basement filled with stacks of (really dirty) records. if we didn't have to be somewhere at the time, we definitely would have spent more than an hour digging through the stacks. we were told 45s were .25 each, which is my favorite thing to hear. i pulled out a nice-sized pile of 45s, including one that made me exclaim, "really?!?!" when i laid my eyes on it: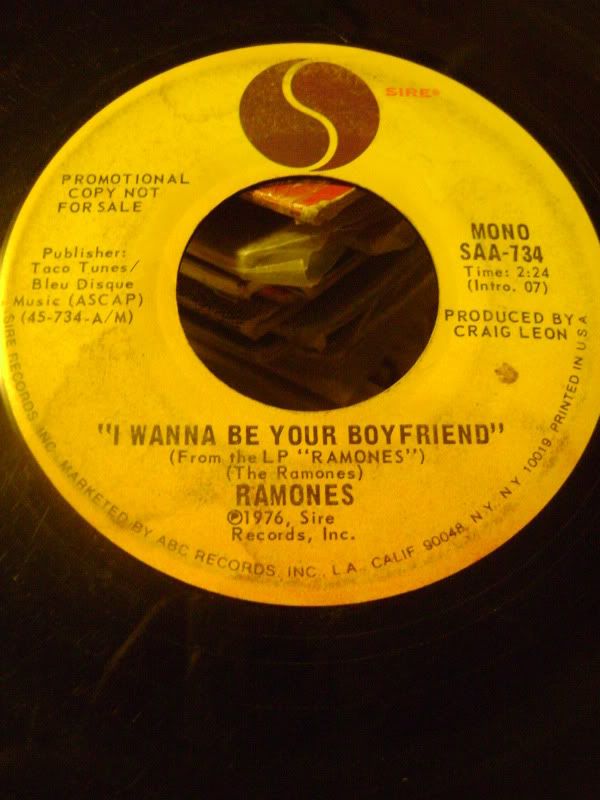 ramones 1976 on sire records, including "i wanna be your boyfriend," "california sun" and "i don't wanna walk around with you." no picture sleeve, but still. you can't beat the ramones for a quarter.
and when i went up to the counter to pay, the guy insisted that our first record purchase there was FREE and he only charged me for
one
of the two record boxes i was buying. talk about a score.
this past week it all came full circle when i found this: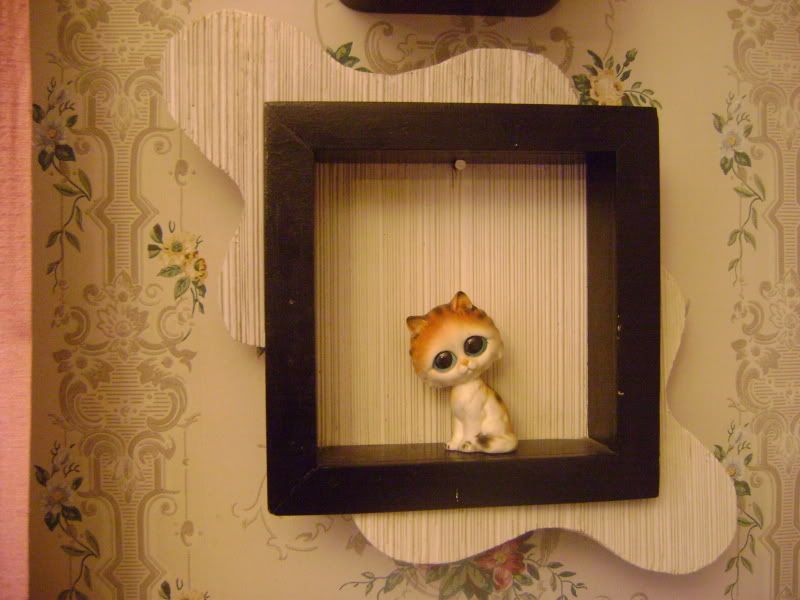 it just so happens i like it even better than the one i didn't get. this was obviously homemade and it was kinda dumb how they made a hole in it to hang instead of attaching a hook to the back, but oh well.
and you know how much this cost me, greedy old man from the estate sale?? not a penny. zip. nada. nothing. sometimes its really nice to have friends in high places.
what have you found lately??