in case you didn't know, i do a weekly radio show on a college station here in cleveland. every tuesday nite, i get run of the airwaves for two hours and i get to play whatever i feel like hearing. mostly i play a lot of rock'n'roll in its various forms: punk, rockabilly, garage, etc. i also like a lot of vintage soul and r&b, and sometimes i'll even throw a little surf or blues on.
everyone who works up at the station does their show on a volunteer basis, which is fine in most cases because its obvious we're some of the biggest music nerds in the city. i have been doing my show (called hot trash) for the past 7 years. feel free to tune in some tuesday nite or follow me on facebook! our station can be streamed live online by going to
www.wcsb.org/listen
no matter where in the world you live, or you can tune in locally in cleveland by going to 89.3fm.
my facebook page can be found at
https://www.facebook.com/hottrash
.
here is some fan art made by some of my awesome listeners!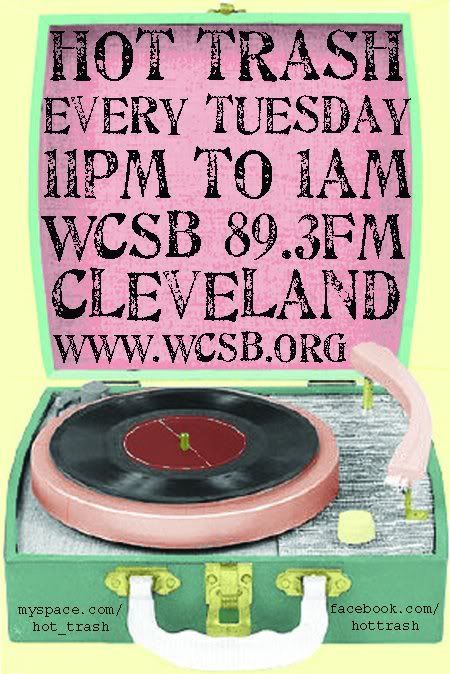 by josh!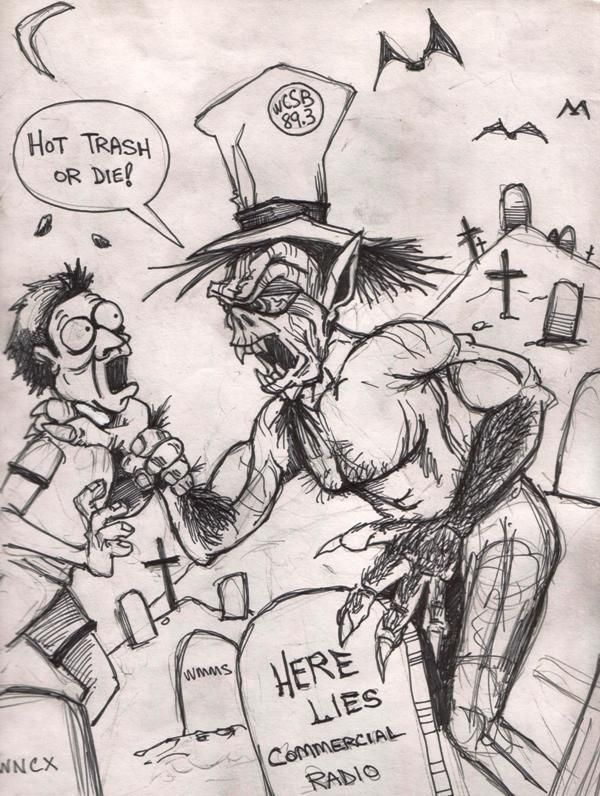 by johnny m!
by josh!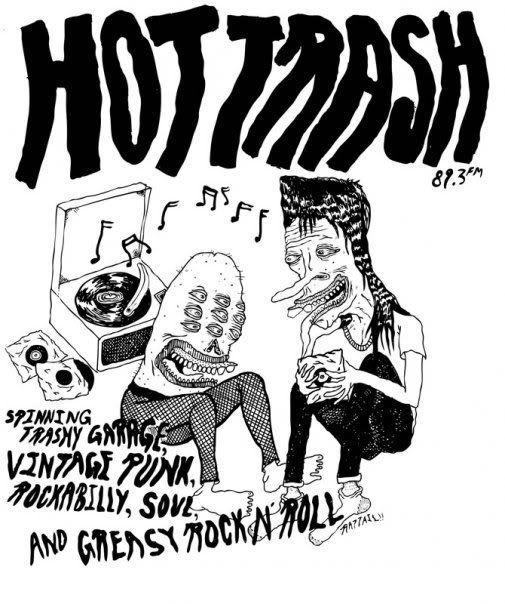 by johnny rattail!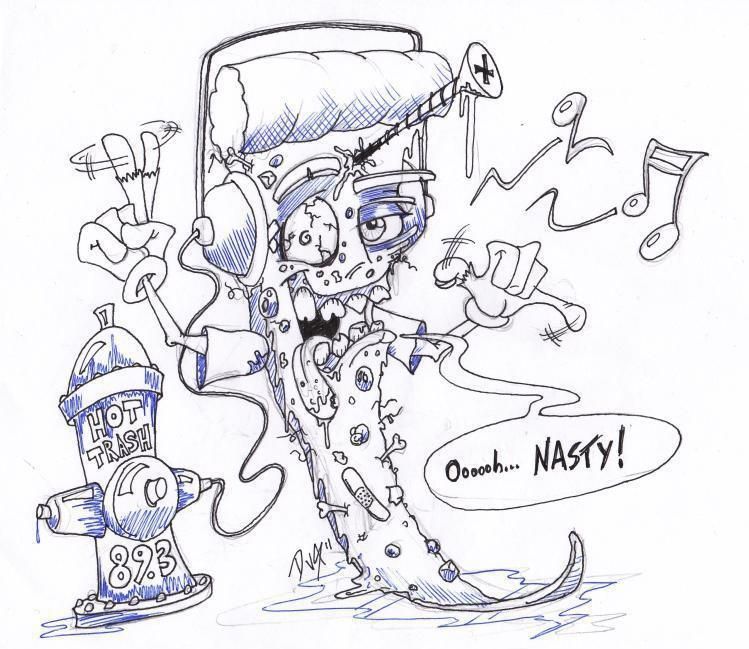 by lucky!