life has been really overwhelming and stressful lately. so much so that i'd rather just put a pillow over my head and forget its even happening. to keep lookin on the bright side, i thought i would highlight a bunch of awesome things that are coming up in the next month or so. as long as i stay busy hopefully i won't think about how dumb things are sometimes.
horriblefest makes its 6th return to cleveland next week and i'm soo not ready for it -- honestly, i haven't been ready for it all year long, which is why i had next to nothing to do with the planning of it this year. partially because of that i'm not as excited as i have been in the past, but i am looking forward to seeing some friends coming in from out of town and i'm sure it will end up being a hilarious disaster like it always is.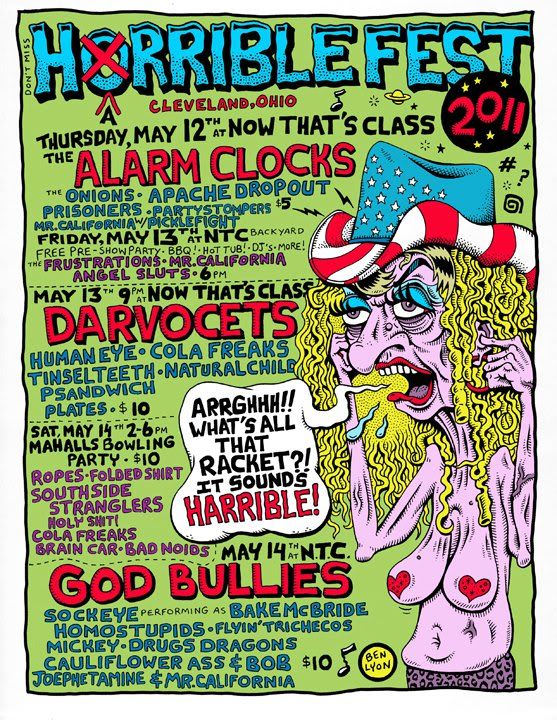 artwork by friend and fellow blogger ben of
hoarder of awesome
!
the following week josh and i are skipping town to celebrate our 3-year anniversary a bit early. we'll catch a rock'n'roll show, hit up some record stores, and most importantly, finally meet one of my nearest and dearest internet/blogger friends diane of
wouldn't you like to see something strange?
SO EXCITING! oh yeah, i guess it's kinda cool that we'll be going to see cheap time/guitar wolf as well ; )
then as soon as we get back from our rock'n'roll getaway we'll be kickin it up on our own turf with installment #2 of
SHAKE IT UP AND MOVE!
we'll have live bands, djs (including yours truly!) and the usual mayhem. and the best part is that its all FREEEEEE.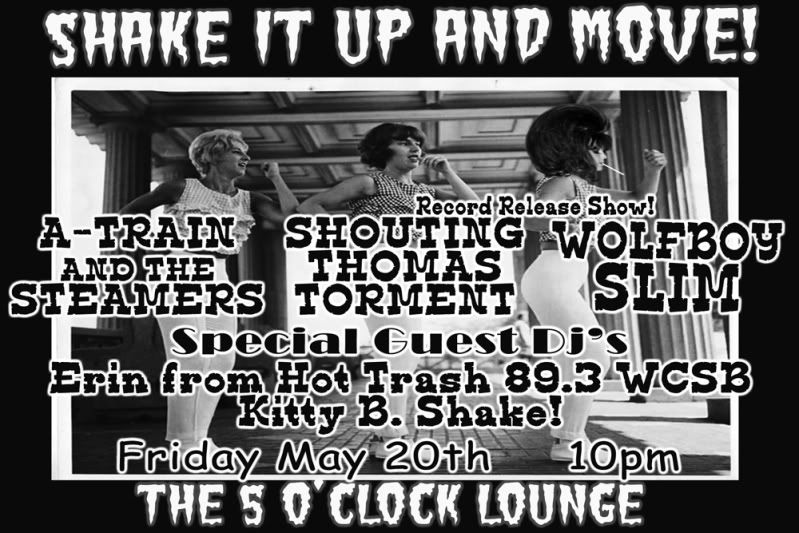 the night after shake it up and move, the spits are playing in town. good god, i hope i survive that week.
next month the new bomb turks are doing a few reunion shows, including one here in cleveland. haven't seen them since the free show they did at the rock hall a few years back where eric davidson tried to pop my collar while he was on stage and he succeeded in popping a few buttons off the front of my shirt. oops. he's such a grabby guy. i know lacey will back me up on this one.
then, while eric is still in town, he's gonna run on over to now that's class to read some excerpts from his new book entitled, "we never learn: the gunk punk undergut, 1988-2001." he's also got a dvd to show featuring some of the 90s garage punk bands he talks about in his book. then the two of us are gonna play records like there's no tomorrow and just when you thought it couldn't get any better the struttin cocks are gonna play a live set and send you home to your mama.
***you're wondering when this is ever gonna end, aren't you??? sorry, bub, a rock'n'roller's work is never really done***
i just got the WONDERFULLY EXCITING news that i'll be dj'ing with r&b legend ANDRE "MR. RHYTHM" WILLIAMS at the end of june. you may know him from such hits as "jailbait" and "bacon fat." or maybe you know him for writing the song "shake a tail feather" done by such class acts as james and bobby purify and the five du-tones. or maybe you know him for giving the comedic legend red foxx his nickname. regardless, this man is a living legend and if you can't make it out to see one of his live shows you might as well just jump off a pier. i can't believe i get to dj a show with him -- this is definitely the highlight of my 7-year hot trash dj'ing career!!!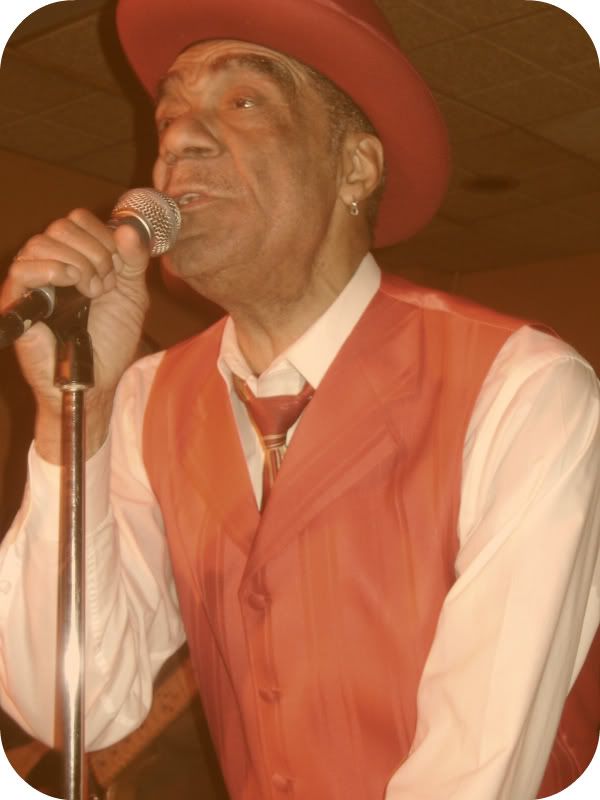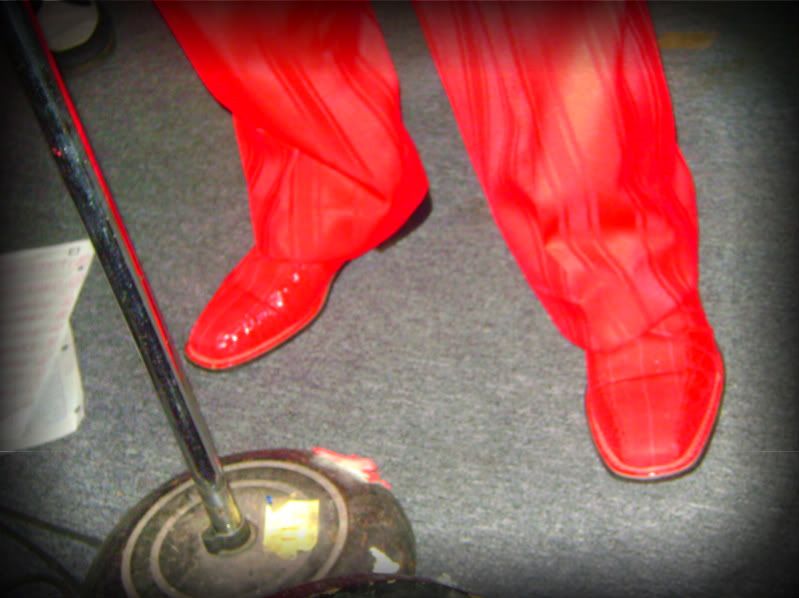 and to wrap up june, i'll be heading to columbus with my dearest girls to see our favorite band in the whole world...THE MONKEES! its their 45th anniversary tour and there's still no mike in the mix, but i'll settle for seeing micky, peter and davy one more time. we've seen the three of them at least 3 other times, plus seeing peter solo three times, micky solo once and davy and micky together once. i love those boys TO DEATH!
i might cry when i see the monkees this time. probably will.