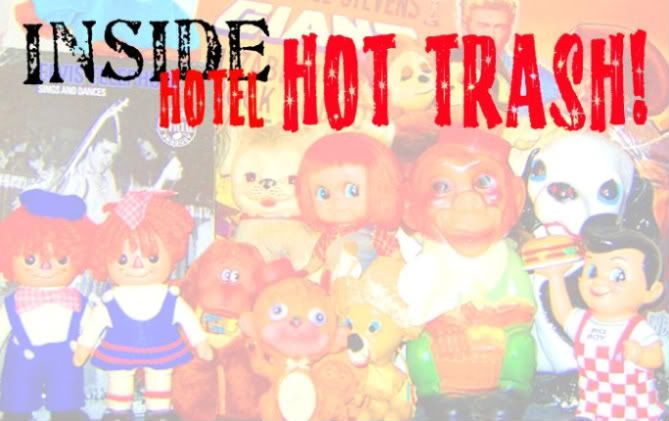 it's back to the white stuff outside here in cleveland. in an attempt to ignore winter and be in complete denial that its even here, i'm gonna think happy sunny thoughts. the word of the day here at hotel hot trash? SURF!
(you know what to do whenever anyone says the secret word, right? scream real loud! or something.)
i must admit, i've never surfed in my life nor do i have any real interest to. i'm not athletically inclined in the least, and i don't like water sports that ruin my hairdo. that doesn't stop us from having a few surf-related items here at HHT.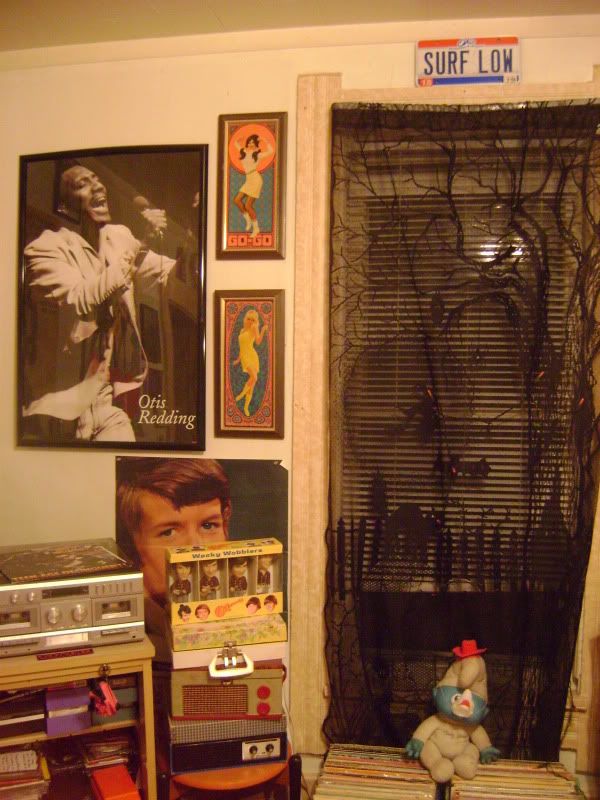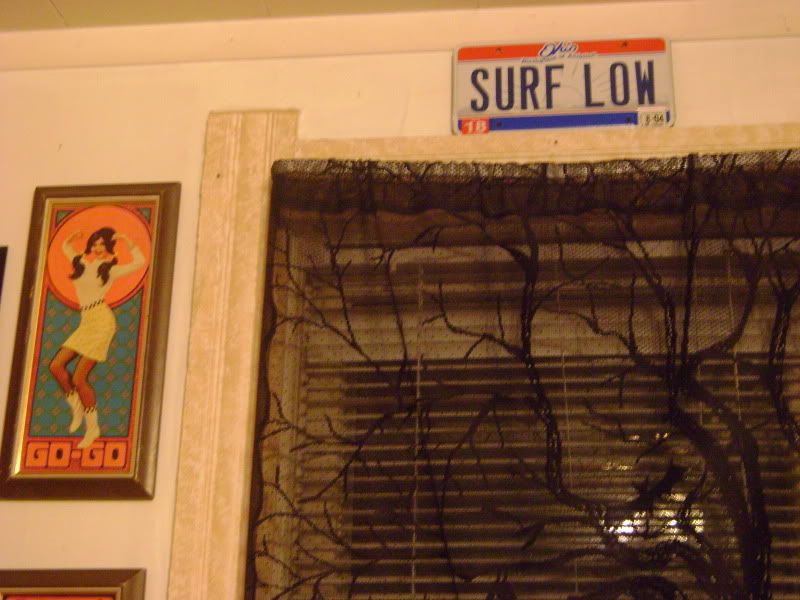 josh got this cool license plate at a barn sale for $1. it was the same barn sale that had
the giant plastic cheeseburger
for sale that broke my heart, but i digress.
no place is complete without a crazed-looking ratfink holding a surfboard that he chomped on.
see that kooky little blue guy up in the top left corner? he's one of my favorite guys here at hotel hot trash, and one of my best thrift scores ever. i literally can't find one single thing about him online, so i have no idea when he is from. his tag reads "T.L. Toys HK LTD." if you have any info on this guy, by all means let me know!
so you probably want to know what's so great about him, right? well if you push the button on his foot, he sings the trashmen's "surfin bird." its not even a rerecording, its the orginal song! so cool. thank goodness for weird unlicensed products from china! though that would have been awesome if it was an officially licensed trashmen product and they sold them at their merch tables at shows and shit. ha.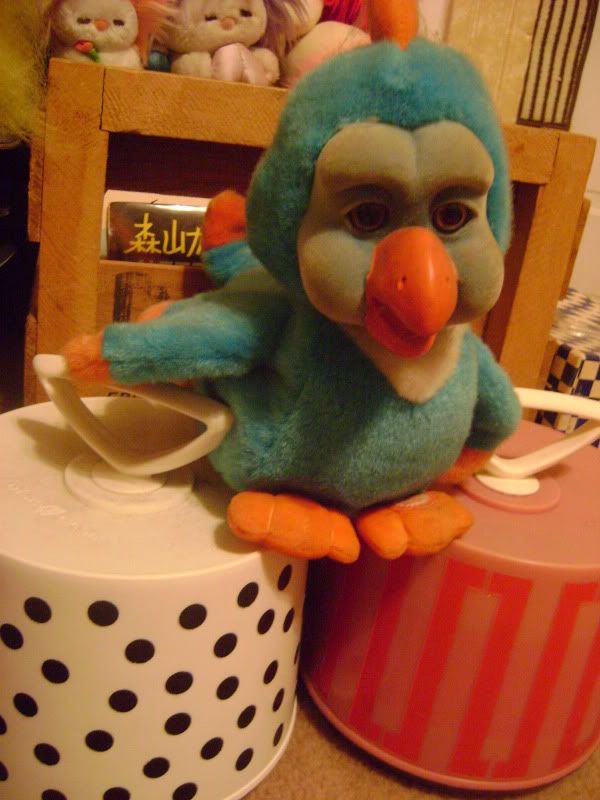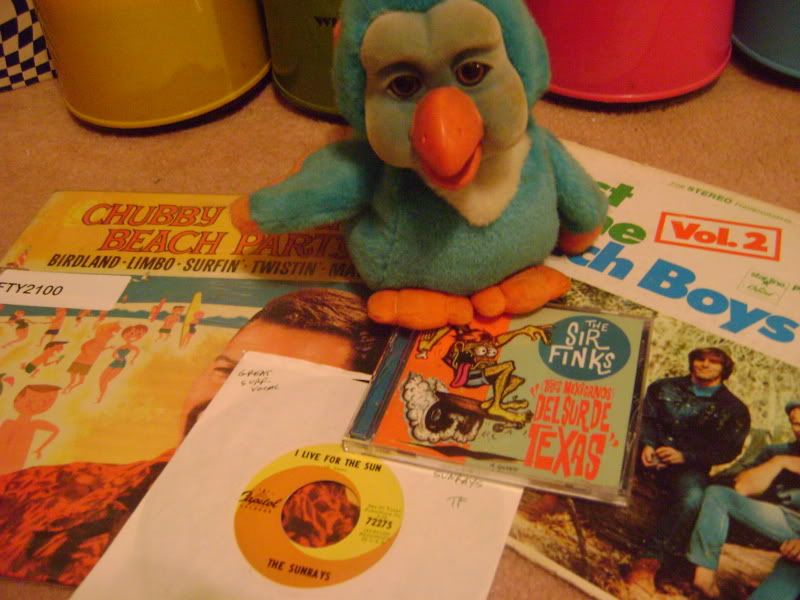 here's one of my favorite surf-rock songs to keep things sunny!