as most of you know, i work at (read: volunteer at) this really cool student-run radio station out of cleveland state university called WCSB. last year we had the idea to throw a free halloween costume party/show to show our listeners how much we appreciate them (and just because we like to party, dammit). being the first time we tried it and not knowing how well it would go over, we hoped for a decent turnout despite all the other halloween plans people had. in the end, i think we had around 1,000 people and it was AMAZING! my brother accurately described it as, "a scene from a movie." there were so many people in (awesome!) costumes and the theater we rented was decorated (by yours truly!) in bags and bags of spiderwebs. we had awesome bands, like the legendary ZERO BOYS, mr. california, the homostupids and sungod. a few wcsb djs got to play records between bands and i was one of them. i will never forget dj'ing a show alongside the zero boys while i was covered in blood and dressed as a pregnant (and dead) sharon tate.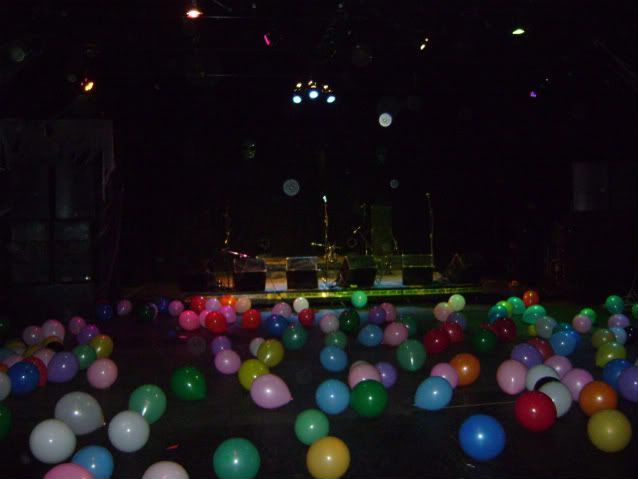 this year, we're ready for round two. if you're anywhere around the cleveland area, you might want to reserve this date on your calendar! what's better than seeing THE DICKIES at a halloween masquerade ball, you ask? why, seeing the dickies FOR FREE at a halloween masquerade ball!
WHEN: saturday, october 30th
TIME: 9pm
WHERE: cleveland public theater on detroit road
WHO: sloth, puffy areolas, nunslaughter, and punk legends THE DICKIES!!!
there will be a costume contest, booze and snacks, a specially brewed wcsb beer, wcsb djs, and more mayhem than you can shake a dead chicken at!
hope to see you there :)