i've been in a funk all week. this mood has included not leaving the house much, missing a bunch of shows i wanted to go see, and not updating this blog. luckily i am feeling better, but that doesn't leave much room for interesting things to update about since all i've been doing is reading books and playing "kirby" on nintendo.
here's a photo dump of stuff i never posted.
also, be sure to check back on wednesday (july 28th) for my first ever BLOG GIVEAWAY. i meant to do one a while ago and i'm just now getting around to it.
on with the photos...
i realized i never posted pictures from the motherload of all estate sales i went to about a month ago. i came home with several boxes of junk and one garbage bag full of vintage clothes. i'm still going through stuff and deciding what to keep and what i don't need, so some of this stuff may end up in the
shop
after all!
everything
was vintage. it came from an old lady's house and her daughter told us that she was an honest-to-goodness hoarder. i seriously should have taken a picture of the living room that was FULL of picture frames. stacks and boxes of them everywhere you tried to walk. it was insane.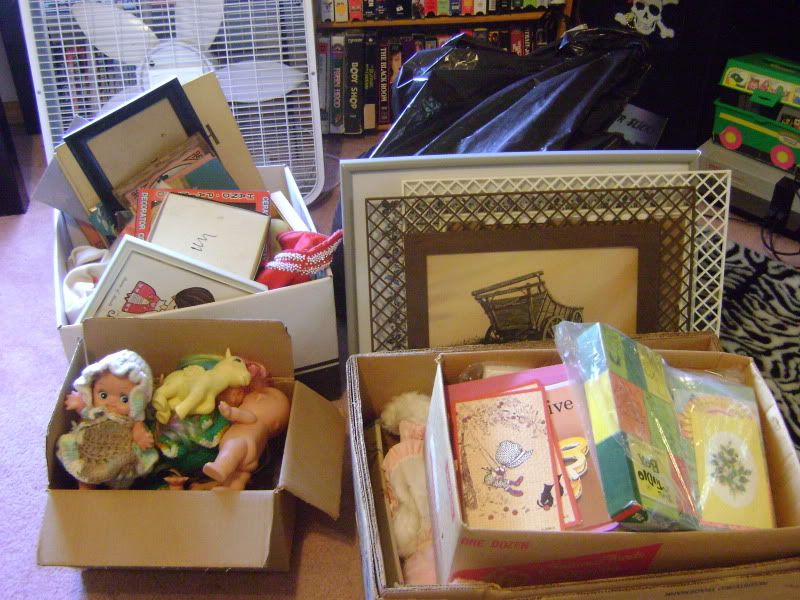 the haul
christmas decorations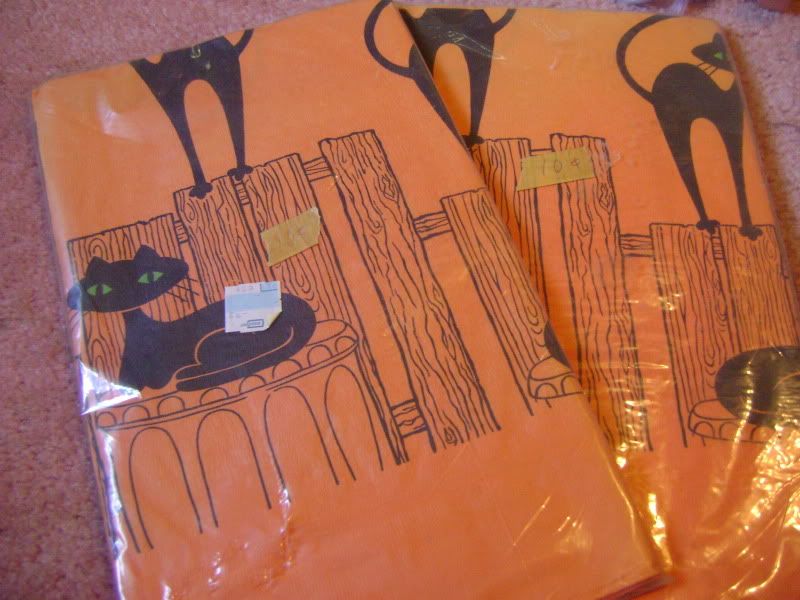 halloween table cloths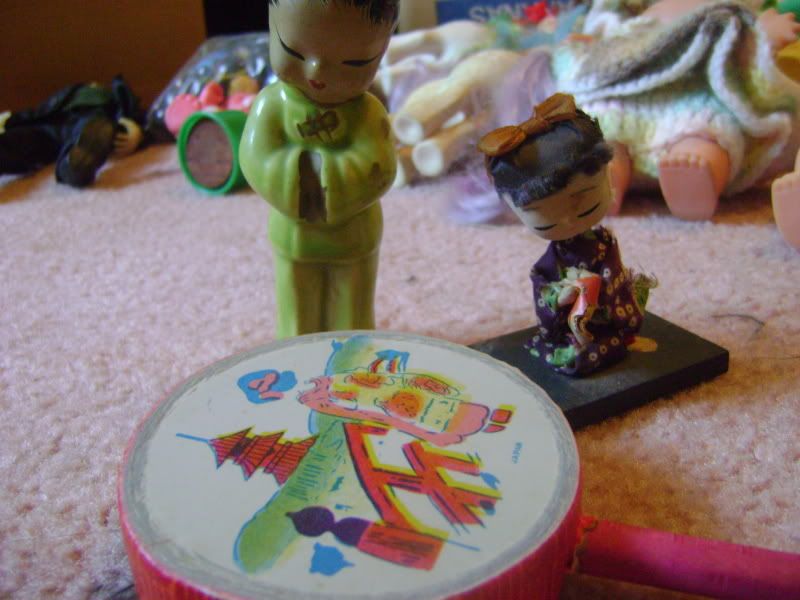 asian knick knacks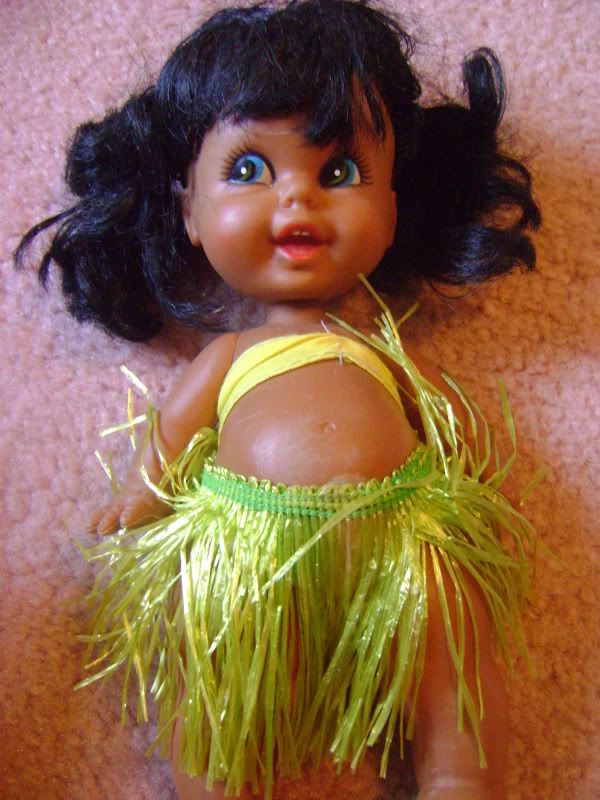 hula girl for my tiki collection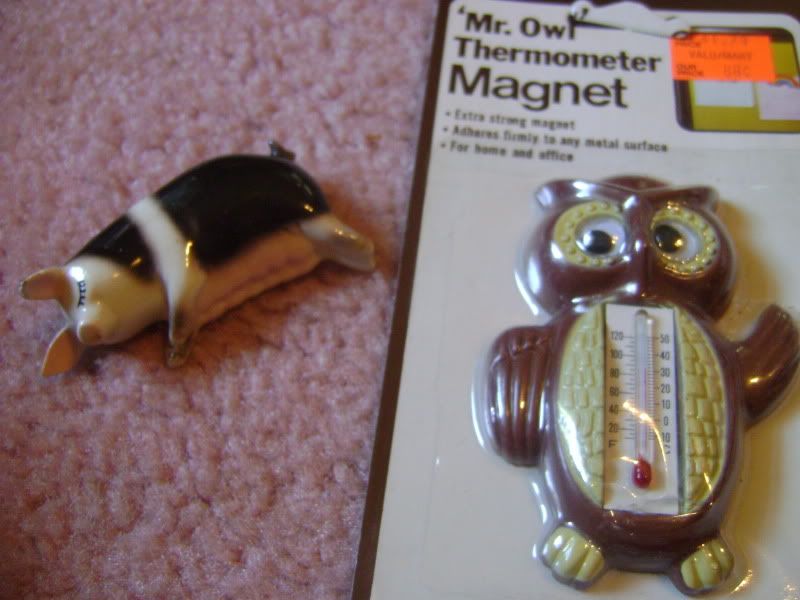 by this point, we were just throwing stuff in a box. need a sleeping ceramic pig or an owl thermometer magnet? WHY, SURE!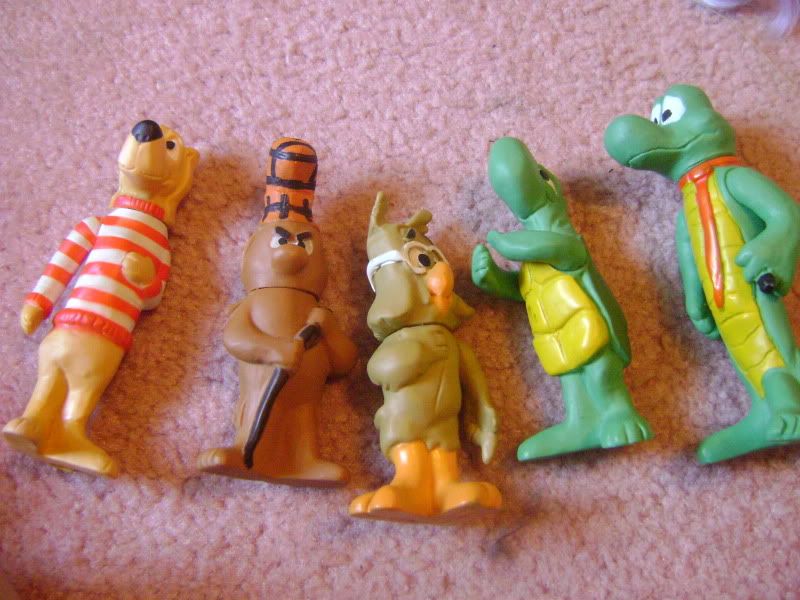 toys from an old comic strip, stamped 1969
fabulous 80s toys from my childhood! including my little ponies, a snugglebum, care bears, and more.
kewpies!
cute vintage dolls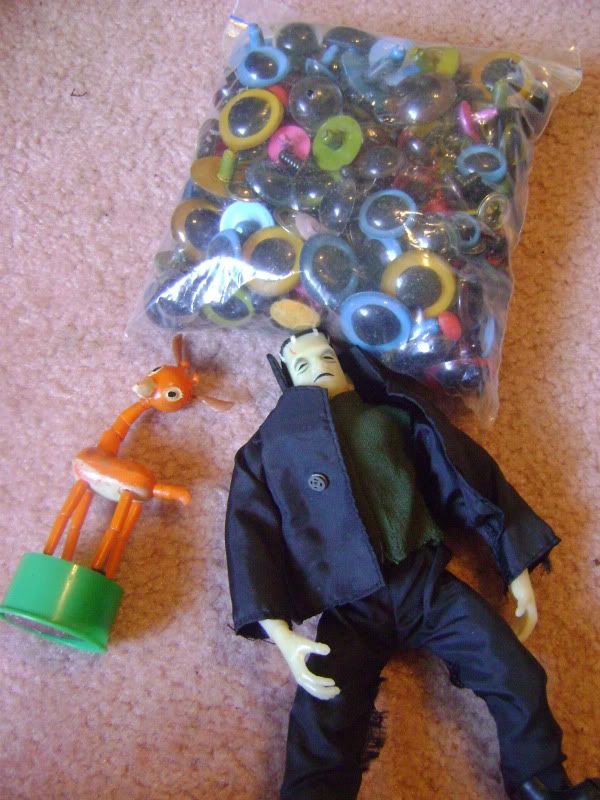 more toys, and a bag of colorful eyeballs to make something awesome with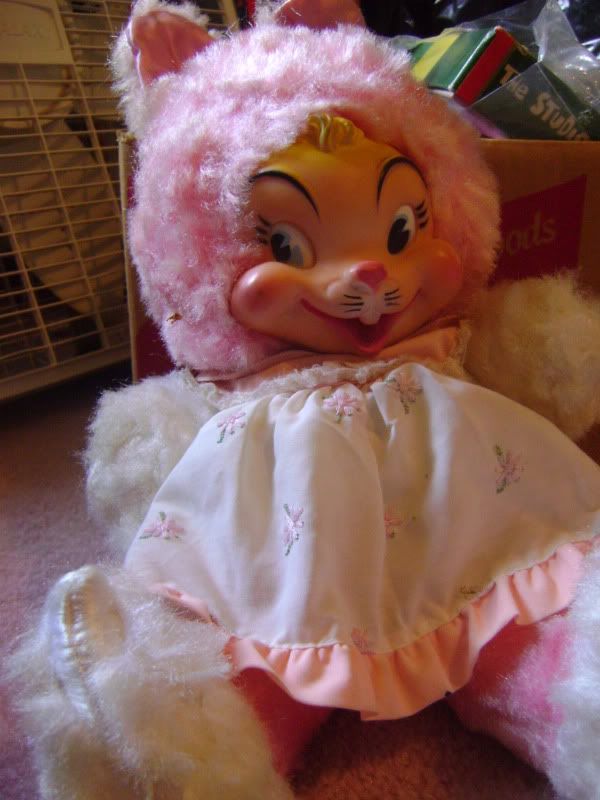 CREEPY rubber-face stuffed animal..very collectible!
awesome 70s tennis shoes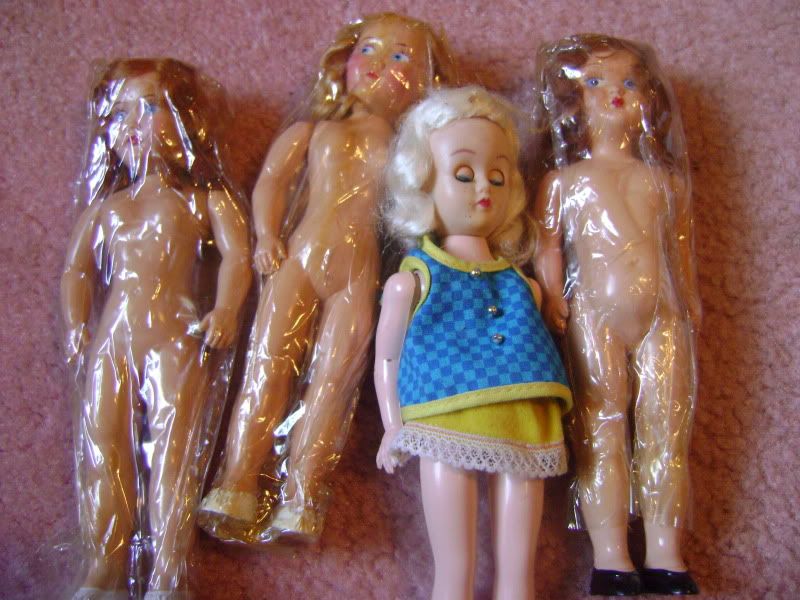 more creepy dolls
signs and plaques
more pictures
vintage frames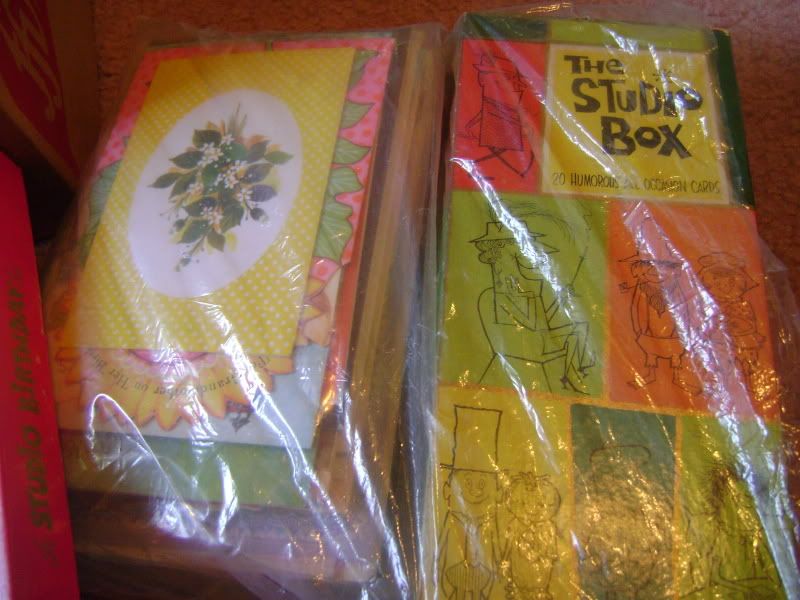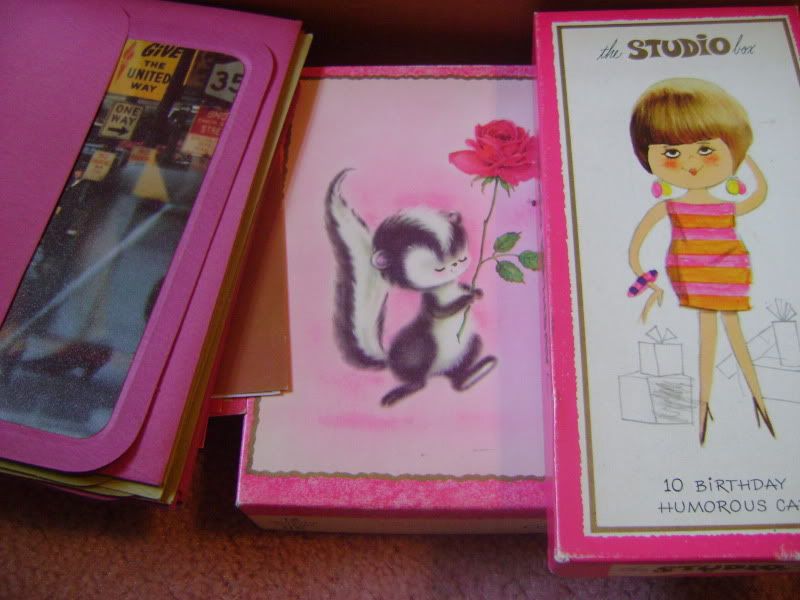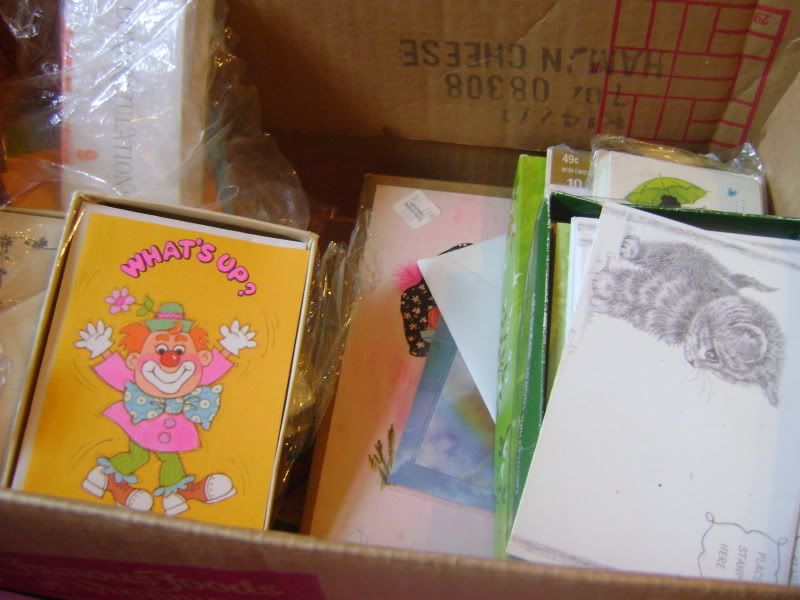 cards and stationary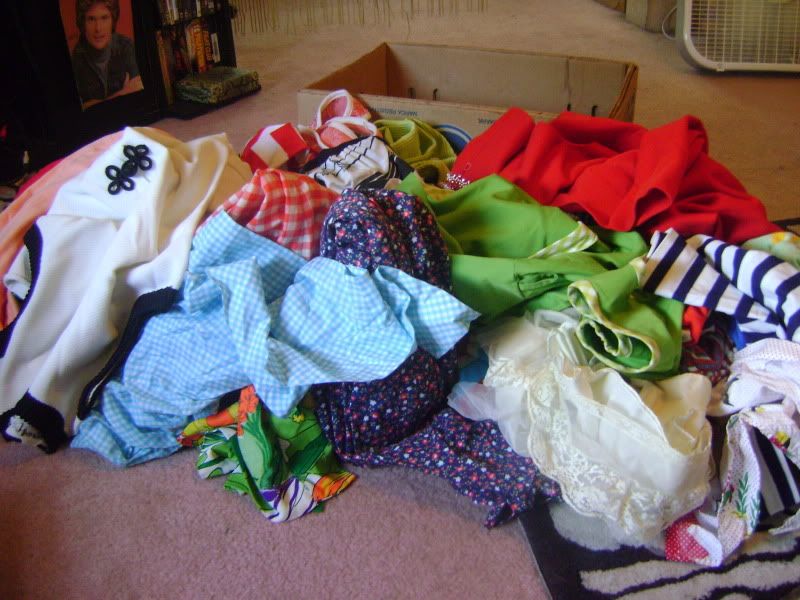 mountain of vintage clothes!
pretty intense, huh? as i was taking inventory of my clothes mound, pogo decided to tunnel her way inside and hide out.
cats are so silly.
here she is again, thinking she is hiding in this paper bag: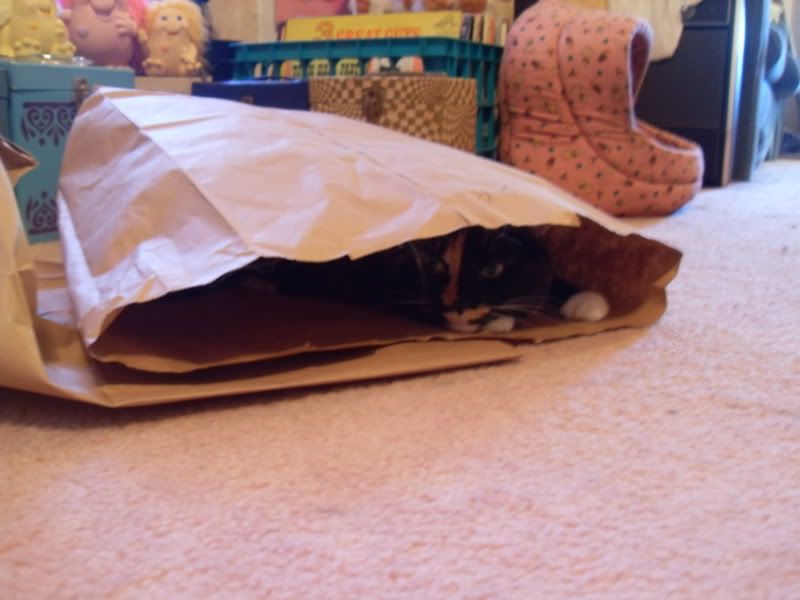 and here is lemmy, cramming his fat self into the bathroom sink for a nap: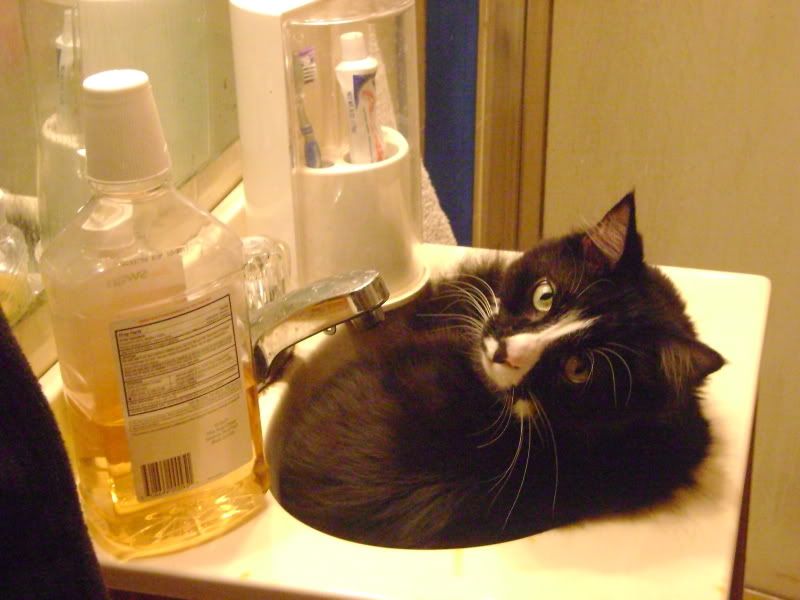 and finally, here is one of my favorite recent junk scores: A MONSTOR!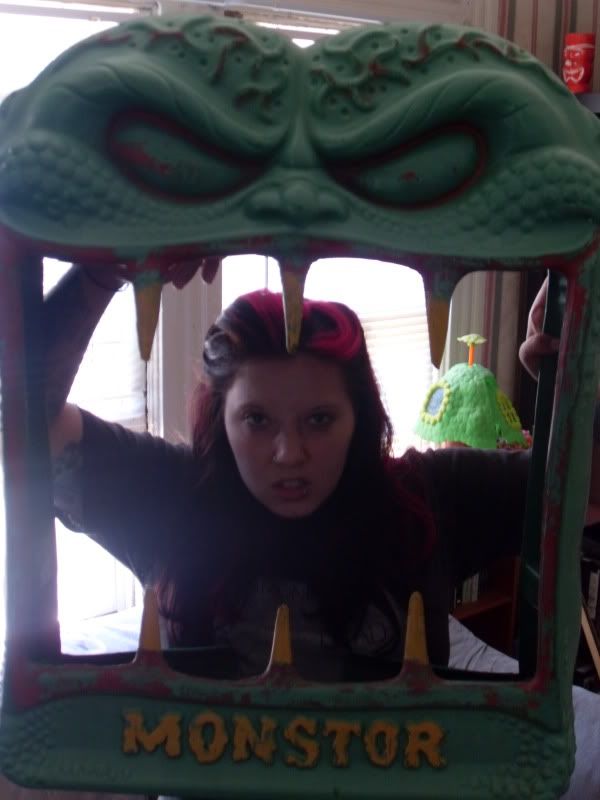 i saw this sitting in a pile at a junk warehouse and i HAD to have it. it only sweetened the deal when i was charged a measly $5 for it. josh and i researched this beast online and found out that they were used in the 80s to fit around gumball machines. it is currently hanging on our wall as a monster-shelf. awesome!
check back on wednesday and make sure you sign up for the giveaway! here's a hint: there may be a thing or two from my vintage haul included as a prize!!